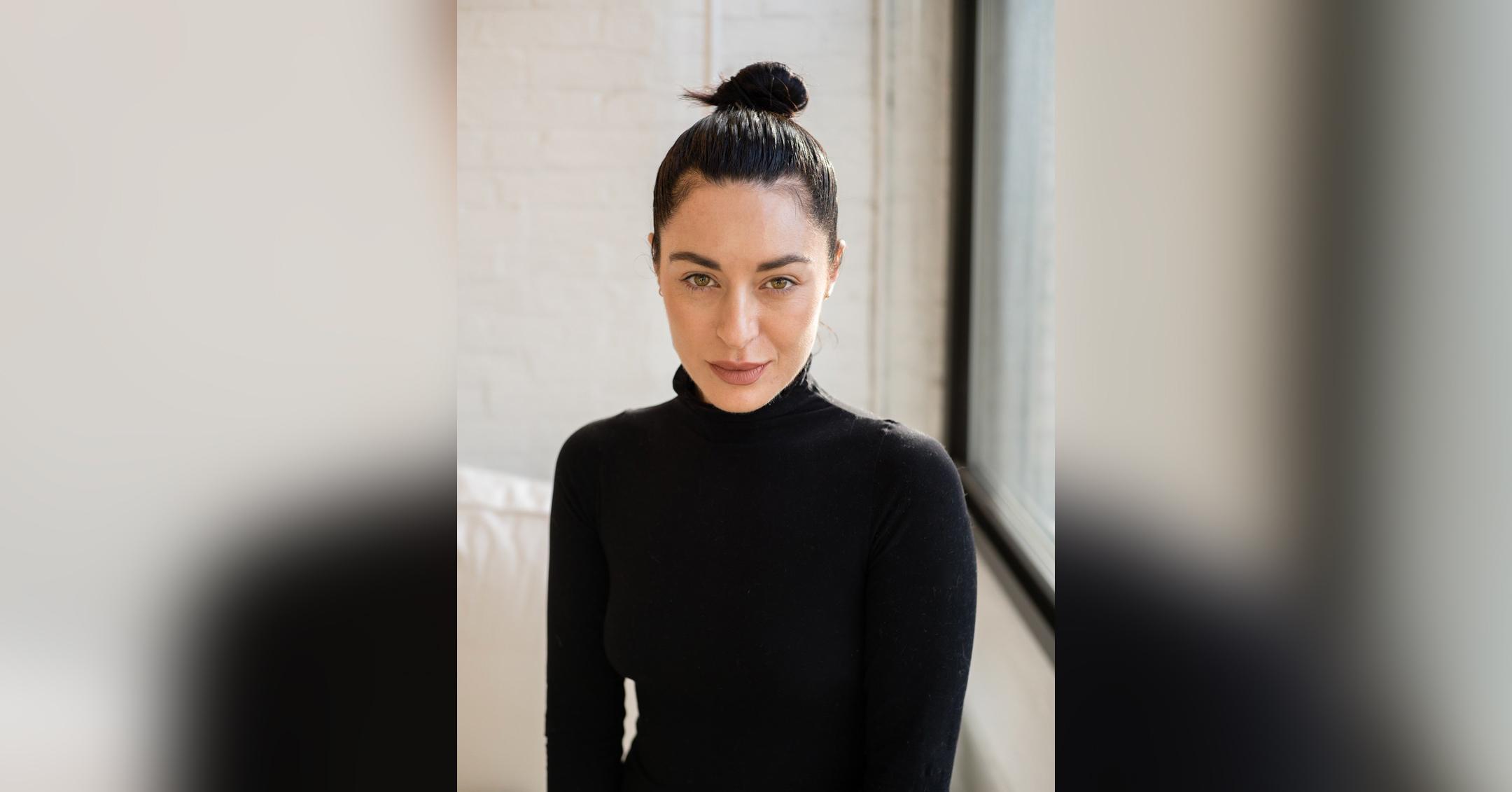 Exclusive: After Regaining Control Of Her Wedding Dress Collection Houghton, Katharine Polk's Ultimate Goal Is To 'Always Cater To Brides Of Any Size'
It's safe to say that the last few years have been a roller coaster ride for Katharine Polk, who founded Houghton in 2011 — a modern bridal brand that was deemed "non-traditional."
Article continues below advertisement
At the time, her mom was getting married to her partner, and she realized there "was a void in the market to create a year-round ivory kind of palette of everything from ready to wear to evening wear," she exclusively tells Morning Honey, adding that her clients would be "looking for something that was really more like their normal lifestyle," and she didn't want women to "feel like a fish out of water when they were shopping on their wedding day."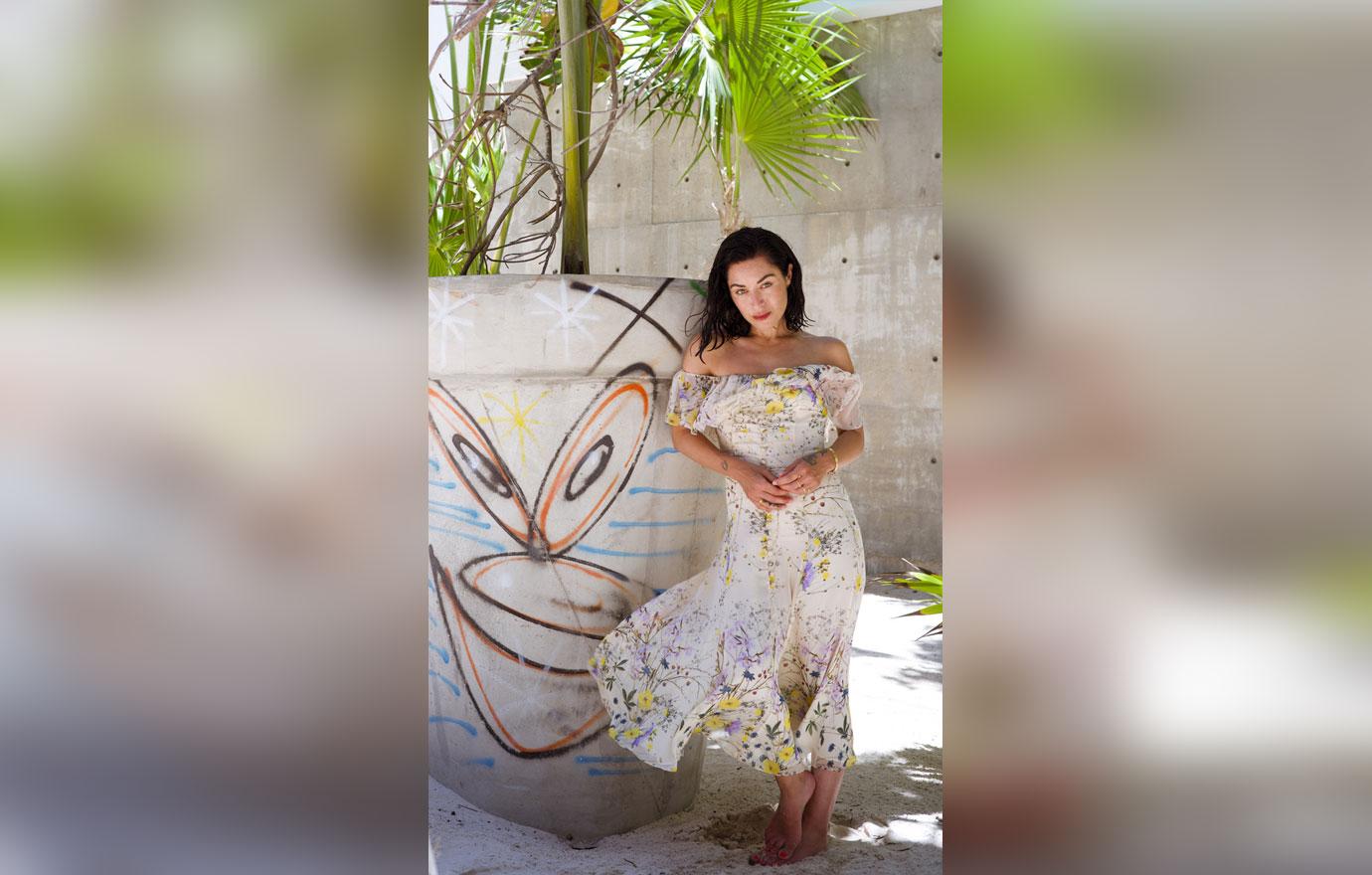 Article continues below advertisement
From there, her brand took off, and all of a sudden, she was dressing celebrities — Lily Collins, January Jones, Kylie Jenner are some of the A-listers to wear her designs — for the Oscars, Emmys, Globes and more, but in 2018, the brand closed and she returned home to Los Angeles, Calif., to figure out what she wanted to do next.
She started a consulting brand, KRP Creative, but in 2021, things took a turn: she regained control of her brand Houghton and relaunched it, with many ideas in mind.
"It's been a bit of a whirlwind," she says of being back in the biz. "I had to step away a little bit and take a breath and be like, 'Where are we now?' I definitely needed a break. There was a bit of burnout, and between being a creative director, between designing all of those collections — it was a lot. I definitely needed a break physically and mentally."
However, the entrepreneur "really loves what I do" and missed creating.
Article continues below advertisement
"It's been great, it's been fun. I rebranded, I updated the logo, I updated it to Houghton by Katherine Polk. I got access to 27 archives of my Houghton collection, which combines ready to wear and bridal," she says of her return. "My favorite is designing — getting in there, getting my hands dirty. I get so excited to go to the factory now and being able to work with the fabric and seeing it come along. To me, that is so exciting and so fun, and I feel so reinvigorated. The hardest part is definitely just the ups and downs of the business. You have amazing days and then the next day you feel like you're six feet under. It's tough."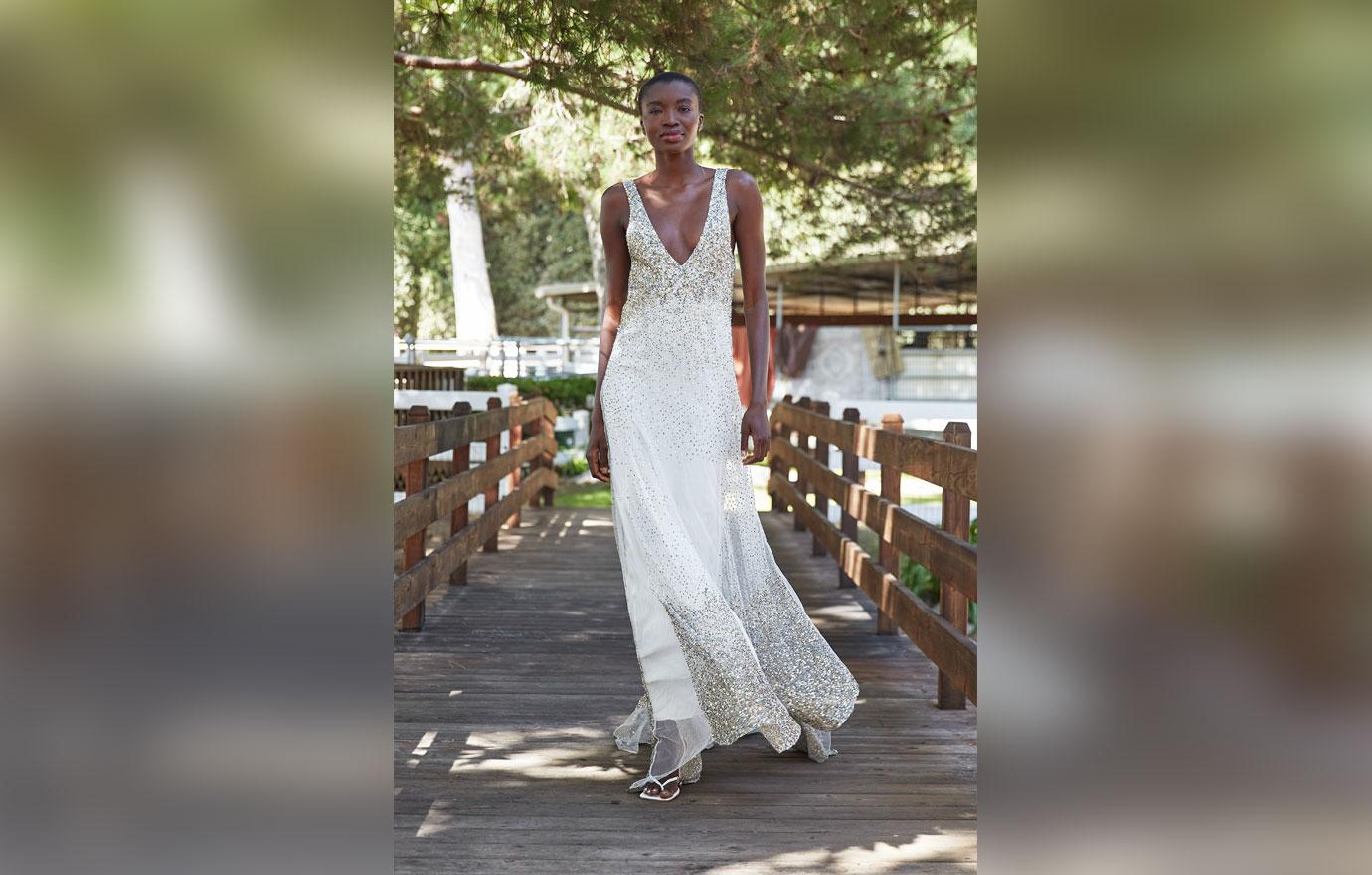 Article continues below advertisement
Now, the brunette beauty draws on inspiration from "the DNA of the brand" and is always thinking about how she can push things forward.
Article continues below advertisement
"I have completely changed our model where we are doing production sizes, so customers comes first," she declares. "I am more concerned about the samples fitting the brides and making the brides feel the most important, making her feel so comfortable and safe, and I am not concerned about the runway show."
When she didn't think she would be able to get Houghton back, she launched Katharine Polk Bridal in 2020, making "every single style available in sizes 00 to 30 plus," she says. "Then, I just folded Katharine Polk Bridal into Houghton, so the entire collection has become available in sizes 00 to 30 plus. Everyone has been super excited about it. We always cater to brides of any size — it's not like we turned away anyone — but I just have made sure it's our number one priority with this brand moving forward."
One of the "best parts" of Polk's day is when a client or customer says, "I've never felt so beautiful."
Article continues below advertisement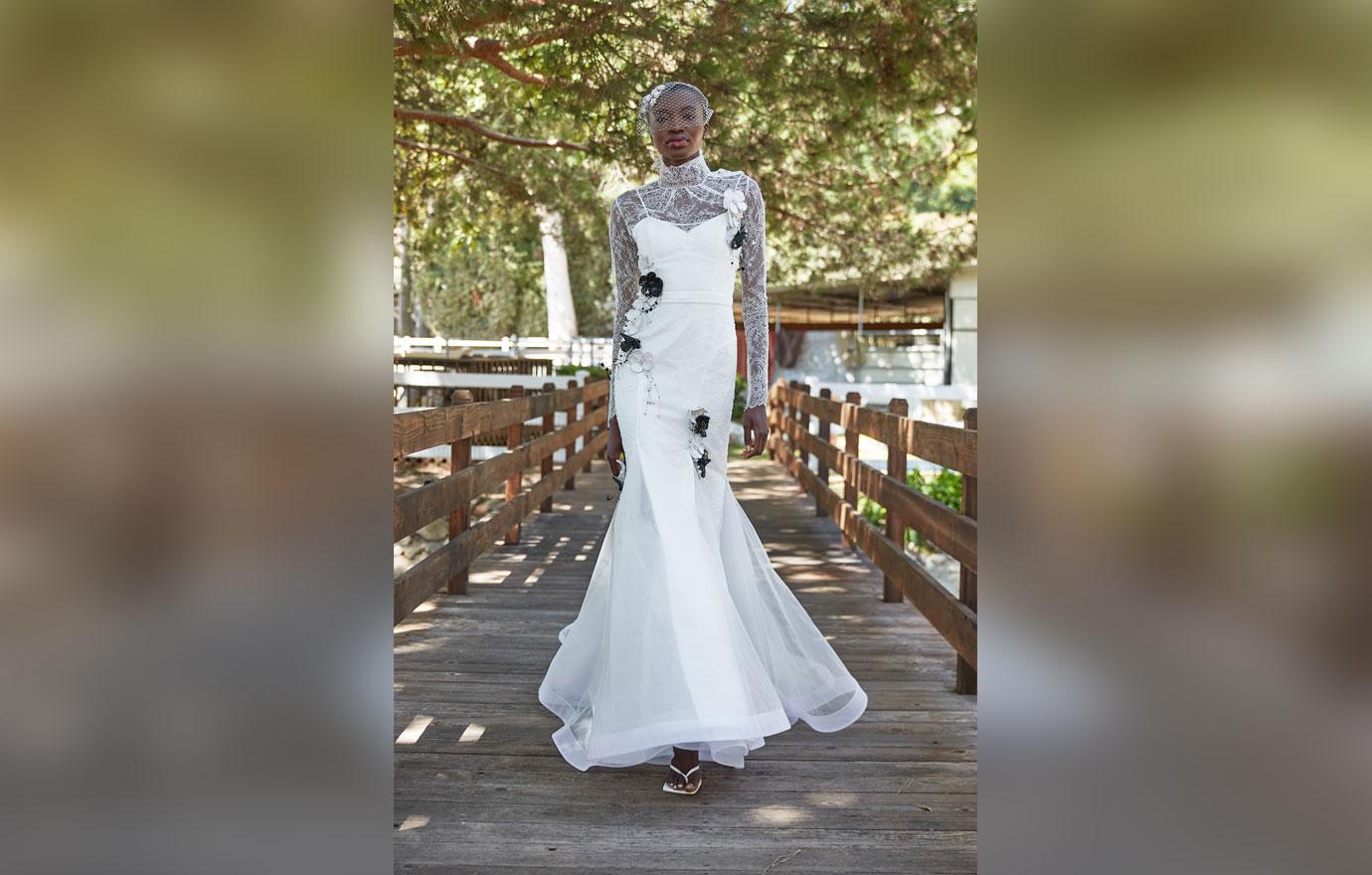 "That is the point of doing this collection. I don't want to have a plus size collection — I hate that word, and I want it all to be seamless," she states. "Obviously, we fit everything and reconstruct everything in larger sizes or add more boning, but I want to make sure that girls who are larger sizes have the same access to the same designs and same high fashion and designer pieces that anyone else does."
Article continues below advertisement
Article continues below advertisement
"We have had a lot of success and a lot of press, but I think it's not good to get comfortable," she shares. "I am really proud of what I have created, I am really proud about what I have done for the bridal industry, but I am definitely not comfortable. I definitely have a lot of ideas. I think for me, taking that break for three years with the brand in my mind was great because there were a lot of things that we were doing that I think the industry is now ready for."
She adds, "I have always had such big goals and such a big picture for this company. I would love to just grow this brand as a direct to consumer brand, have our own retail stores nationally and internationally, be able to grow into a lifestyle brand into multiple categories and really embracing it, and I think people really understand it more now."
Article continues below advertisement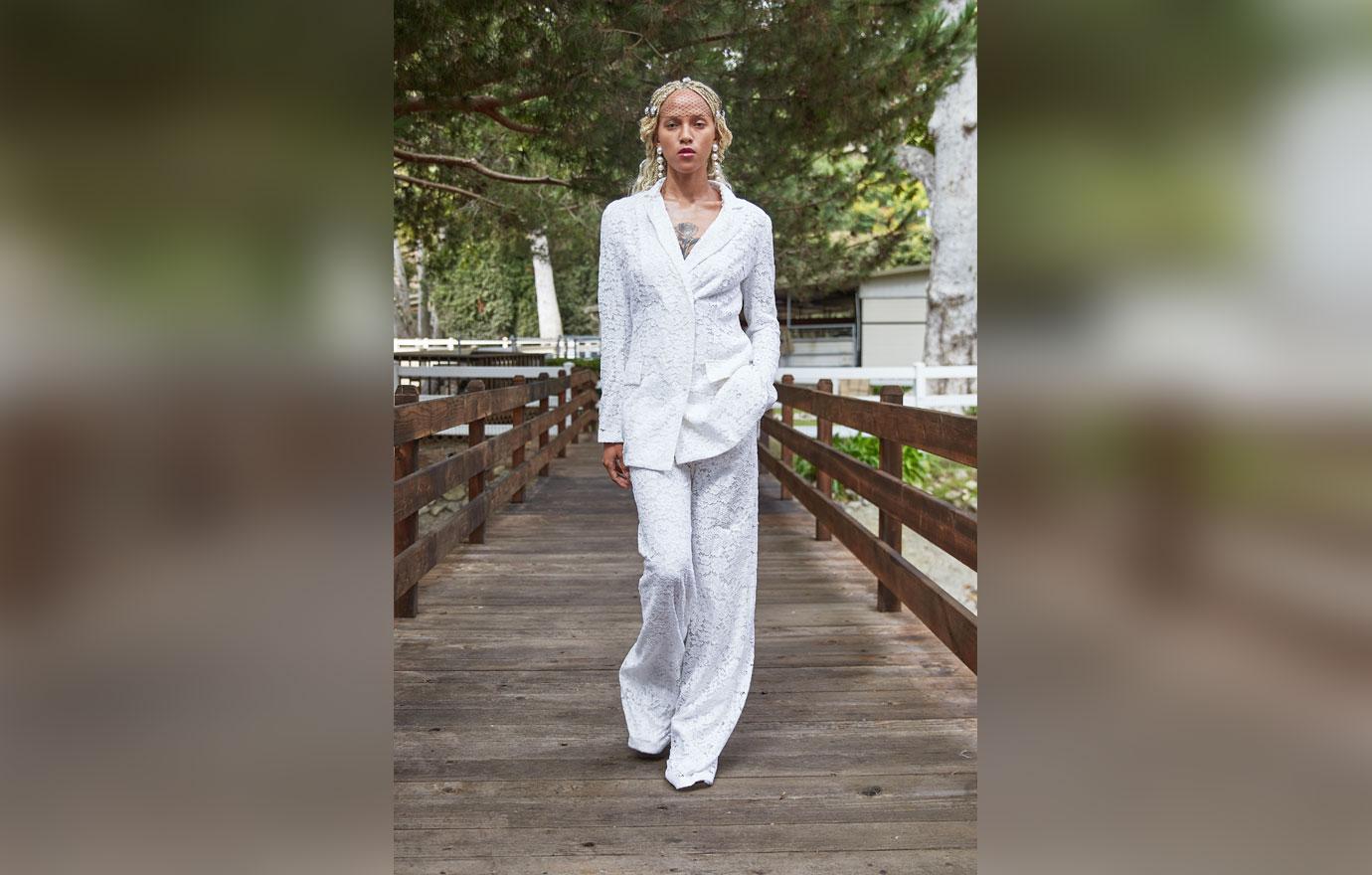 Polk wants her clients to feel like they can ask for whatever they need for their wedding.
"We do fittings, we can come to you, we can bring the collection to you or you can come to us," she notes. "Brides will be able to tap into those 27 collections and be able to customize or do a one-off of anything that Houghton has ever created."