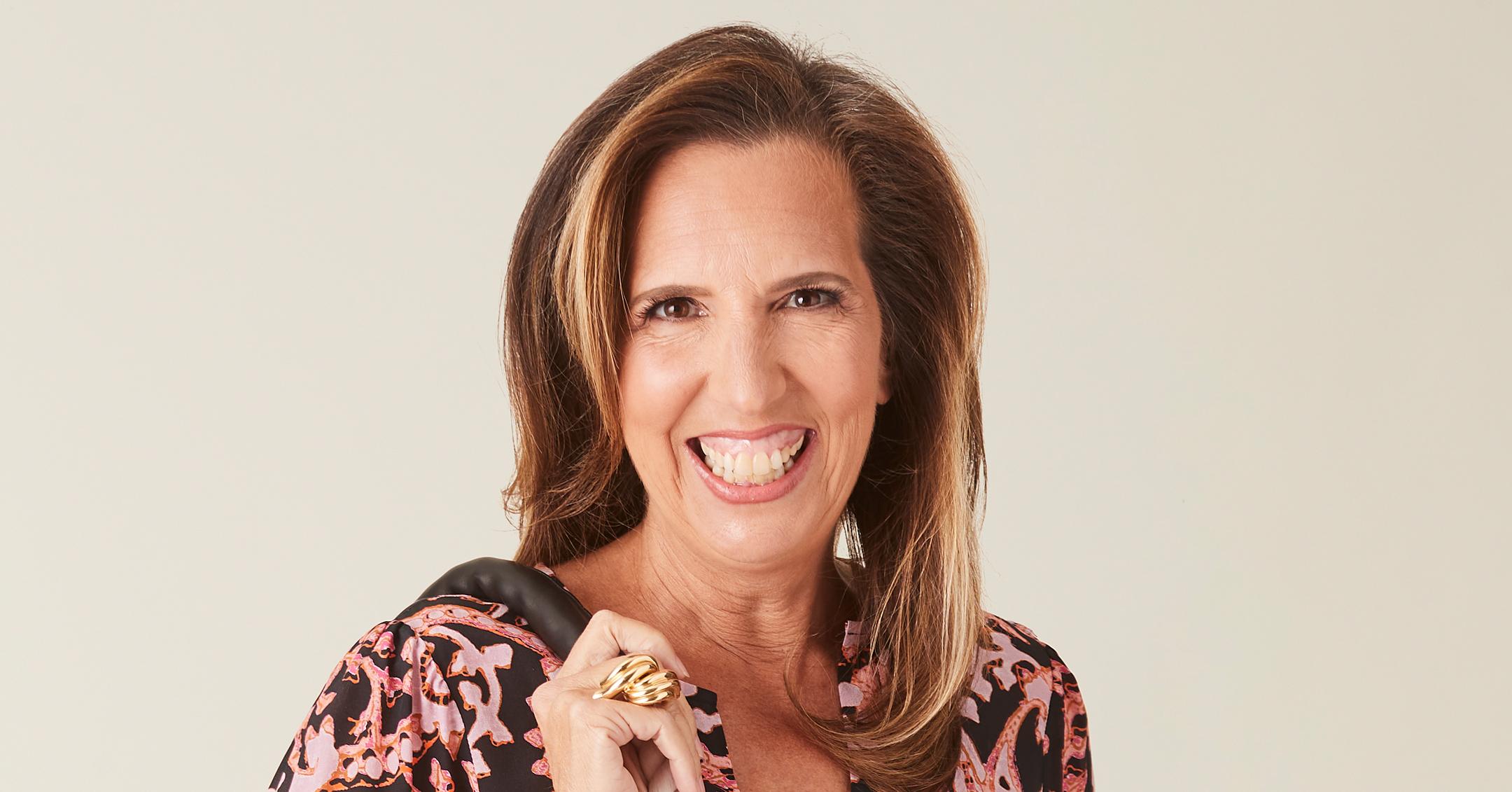 Exclusive: After Leaving The Fashion Industry For Some Time, Liz Lange Says Launching Figue Is 'Like Coming Home': 'It Feels Right'
In the '90s, Liz Lange founded Liz Lange Maternity, making maternity wear "chic," signing deals with Nike and working with A-listers such as Cindy Crawford, Julia Roberts, Brooke Shields and more.
In 2002, she started a collaboration with Target, but in 2007, she sold Liz Lange Maternity and took some time away from the fashion industry.
Article continues below advertisement
However, the fashion guru is now back in the game, as she acquired dress brand Figue — a collection of ready-to-wear, handbags, shoes and jewelry — and is now the CEO and creative director.
"It really does feel like coming home. It feels like exactly what I used to feel like at Liz Lange, it feels right. I love it. I find it very exciting, and I am at a time in my life now where my children are both at college, so I definitely was finding myself," Lange exclusively tells Morning Honey of her new venture. "Growing a brand is very time consuming, and I always felt like I couldn't do it again. When I started Liz Lange, I hadn't even had children yet, and I worked basically around the clock. As you get older, I didn't know if that would be for me again, but now again, with the children in college, I feel very, very ready to really immerse myself in another brand, so this feels fun and feels right."
Article continues below advertisement
When Lange started her first collection, she felt like the "maternity industry needed a shake-up and that is what I was doing," she explains.
Now, the businesswoman wants to show women that you can look glamorous and comfortable in caftans and dresses.
"You can always sort of feel like you're on vacation, no matter where you are," she says of their clothing. "I feel like so many women, like me, spend a lot of time in the city, but I also live in Florida, and I am really taking that brand from the beach to the city. Figue typically didn't have a fall collection, so I really wanted to purpose an entire lifestyle for women so she can wear it no matter where she is and what she's doing. I feel like in that sense, I am really growing it."
Article continues below advertisement
"I love the idea that in any field really, in fashion or otherwise, that if you have an idea, if there is something you want to do, that there is no reason why you can't go for it and do it, and in terms of fashion, I just think it's very important," she notes. "It started with maternity, where I was like, 'This is not the way I want to look when I am pregnant, so I better design some clothing that will look the way I think my friends and I want to look,' and I feel like I am kind of doing that again with Figue."
Article continues below advertisement
Going forward, the New York native has big plans for the company. "I feel like it's a bit cliché because everybody says it, but to me, Figue started very niche as a real resort brand, and I really want to turn it into a full lifestyle brand," she declares. "Figue is a brand that resonates with so many women. You know Figue when you see it."
Despite having her hands full, Lange also decided to work on a new podcast called "The Just Enough Family," which is about the ups and downs of the Steinberg clan.
Article continues below advertisement
"I always toyed with the idea of doing a memoir but never did it, and then my close friend Ariel Levy, she is a well-known writer for The New Yorker, was offered a job with Sony Music to launch a podcast series for them, and she had the idea of exploring people who have led unexpected lives. She asked me if I would record an episode, and I did, and then when she heard it and Sony heard it, she was like, 'Wow, I really think this belongs as an entire series,' so that sort of how it came about," she recalls. "It is based on my family. It's part of my life – mostly in the '70s and '80s."
Levy would interview people from Lange's family, and then she would get to hear another side of the story that she might not have been aware of before.
Article continues below advertisement
"That was super interesting for me, and it was kind of just cool to reminisce and remember these things and to hear how other people remembered them," she says. "I learned a lot."
In a twist of events, A-listers such as Emma Roberts and Demi Moore loved listening to the stories, but Lange was also approached about making it into a TV show or movie. However, she is content with the ending for now.
Article continues below advertisement
"I am not looking for anymore drama with my family. I have definitely said my story in the way I wanted to say it, so I think for now that this is it. It comes to a conclusion, it's tight," she shares. "I get a ton of emails and DM's and everything else asking me about a season 2, but there isn't going to be one."
"I am really flattered! That has shocked me – I never expected that," she says of the accolades. "I am very, very flattered and thrilled that people like it and would like to hear and learn more. I always say never say never and maybe I will write something at some point or maybe there will be some other form of something, but there are no plans for that at the moment."
As for what's next, Lange admits the "podcast has kept me busy," and she has her hands full with Figue.
"I am not sure I can take on anymore. I love to travel and with COVID, that all sort of stopped for a while, but I am looking forward to being able to do that again, but I think I am pretty dug in right now with Figue!" she says. "I think that is kind of where my heart is at. I am lucky, I don't have a lot of hopes and dreams left!"