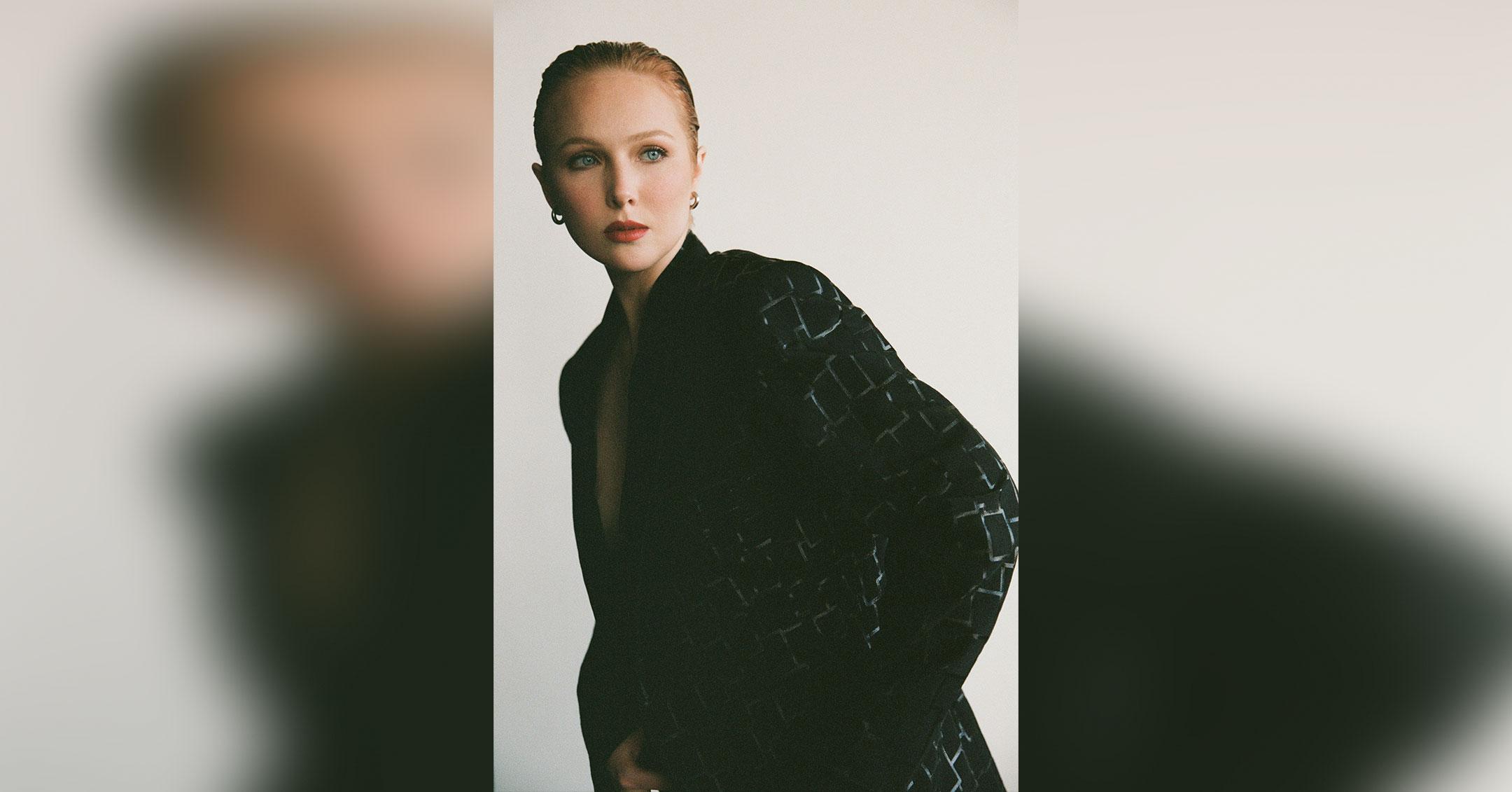 Exclusive: Molly C. Quinn Admits Transitioning From A Child Actor To An Adult Actor Is 'Not Easy,' But She Wants To 'Keep Taking Risks' Going Forward
Molly C. Quinn has been in the entertainment industry for a long time — from 2009 to 2016, she starred in the ABC hit show Castle as the lead character's daughter — and from there, she went on to star in several TV shows and movies.
However, she is the first to admit that finding roles in showbiz can be tricky — especially as the years go by.
Article continues below advertisement
"I transitioned to being a child actor to a teen actor and now I am an adult actor – it sounds silly, but it's not easy," the 28-year-old exclusively tells Morning Honey. "It takes a lot of persistence. When you're in the entertainment world, people get used to seeing you a certain way and that can be lovely, but it can also be very limiting."
Since the Texas native didn't want to be put into a box, she is excited to be starring in the new thriller/horror feature film called Agnes, which has been a hit ever since it premiered at the 2021 Tribeca Film Festival.
Article continues below advertisement
"No one was going to cast me in that role," she says of playing Mary. "If I had auditioned for that role, no matter how good I was, I wasn't going to get cast because it's not how people see me. So, putting myself in Agnes and having the support around me, has changed people's perspectives."
Quinn, who is drawn to "horror and psychological dramas," not only plays one of the leading ladies, but she also executive produced the film, — which is about a nun's disturbing behavior at a remove convent — through her production company, QWGmire.
Article continues below advertisement
The red-headed beauty began her latest venture in 2019 alongside partners Elan Gale and Matthew Welty, who all want to focus on genre films.
"When I first read Agnes, I was really intrigued by the switch that the film makes in the middle," she notes of the plot. "It starts as what feels like a classic horror nun film in a convent. Everyone is scared and then you start to discover that Mary, the character that I play, is actually running from something and she's unwilling to deal with it, so she just leaves. The second half of the film, we are just following this woman as she continues to run away from what scares her and that is what I was drawn to about this – from a character perspective and then from indie perspective. I thought, 'I have never seen a movie like this,' and isn't that what indie filmmaking is all about? Taking a risk, doing something that maybe you don't always get to see."
Article continues below advertisement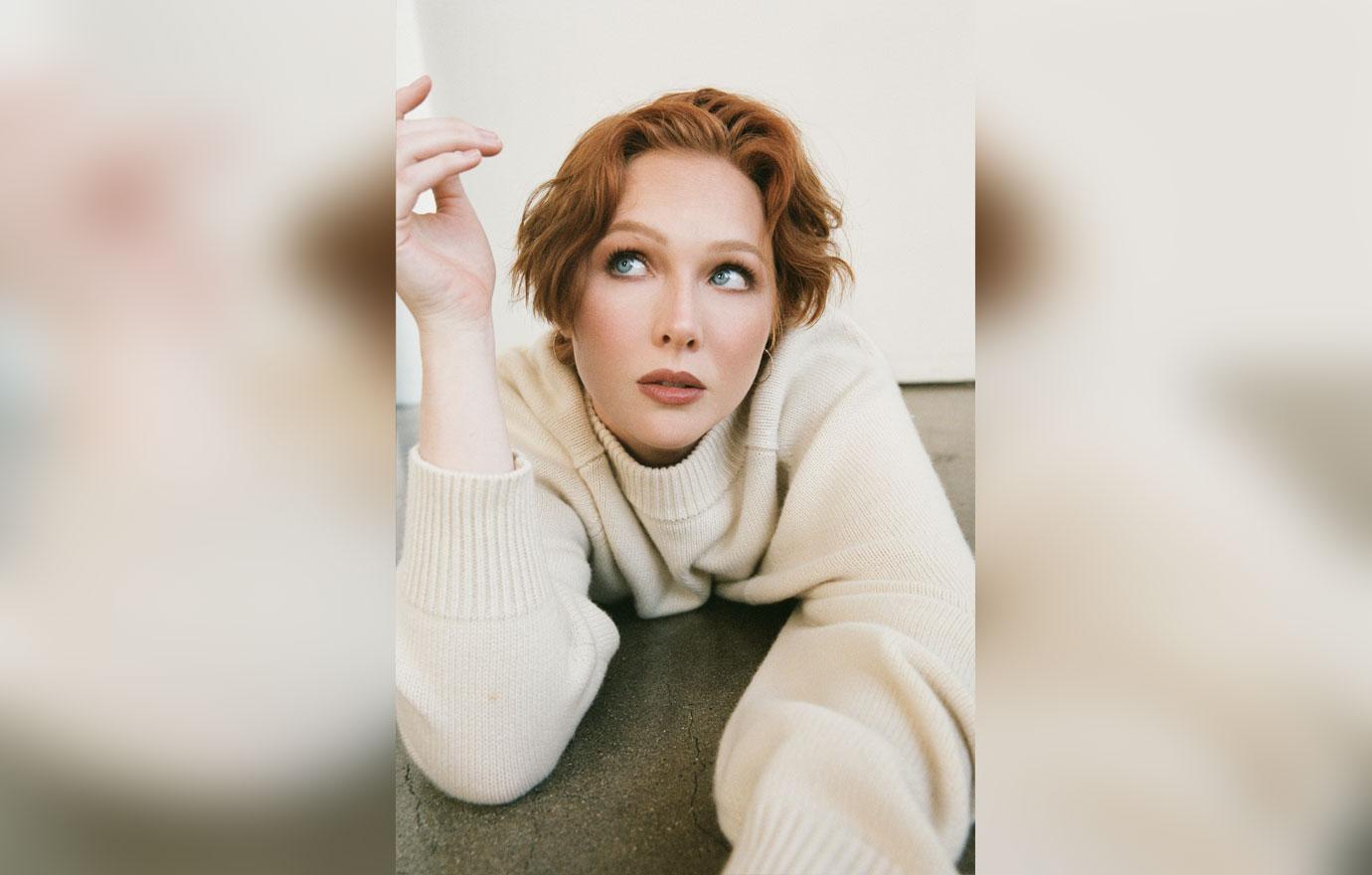 It also didn't hurt that Quinn got to work alongside Guardians of the Galaxy alum Sean Gunn and This Is Us star Chris Sullivan.
"It was the best – I love those two guys with all of my heart and I owe them both forever for coming and being the part of this indie movie," she gushes of their bond. "I am so glad they are happy with the film and really love how their performances came out."
Article continues below advertisement
Going forward, Quinn, Gale and Welty want to continue to produce horror, psychological dramas and thrillers, and even though they are just beginning, Quinn is looking forward to pushing boundaries.
"When I think about advice that I have been given by filmmakers that I admire, what stuck to me was — I could start a production company and there really aren't any rules – everything is individual," she shares. "Following the herd is a waste of time – I think that is really what I believe in. If you want to do it all, no matter the field, listen to your gut and follow your instinct. Just because someone else got their one way, that doesn't mean that way is going to work for you. You have to be really open to trying new things."
Article continues below advertisement
She continues, "I hope that we keep pushing women behind the camera – I really want to keep working with female directors. So, giving them that platform in the indie space so that they can go on and do Marvel and do giant indie movies. I want us to be a stepping stone on the path of great female creatives."
Ultimately, Quinn is astounded at how far she has come over the years, even though there may have been bumps in the road.
"I hope I can keep moving forward through whatever obstacles come in the way because I think people forget that obstacles come with progress. Progress doesn't mean it's an easy paved road, it just means that there is more to deal with, there is more drama and more problems to solve, so I would hope that I keep wanting to solve problems," she says. "The things that I am hoping to do next are only possible because I took this leap and I believed in myself and that is kind of a scary thing to do. I hope I keep doing that. I hope I keep taking risks that I am even afraid of in the moment and sometimes they are going to work out and sometimes they are not, but I hope I am not stopped when things don't work out."
Article continues below advertisement
Agnes had already received rave reviews from critics, and Quinn is "just pinching myself" since the movie might not have been up everyone's alley.
"The script is not for everybody, the roles really required talented people and that we got those actors to come in – Rachel True, Hayley McFarland, Sean, Chris, Chris Browning. I am so grateful to them, so proud of them, and I still can't really believe that people are loving it as much as they are – that is what you hope for!" she exclaims. "It just feels like it never happened, so I really basking in that praise. I am over the moon."