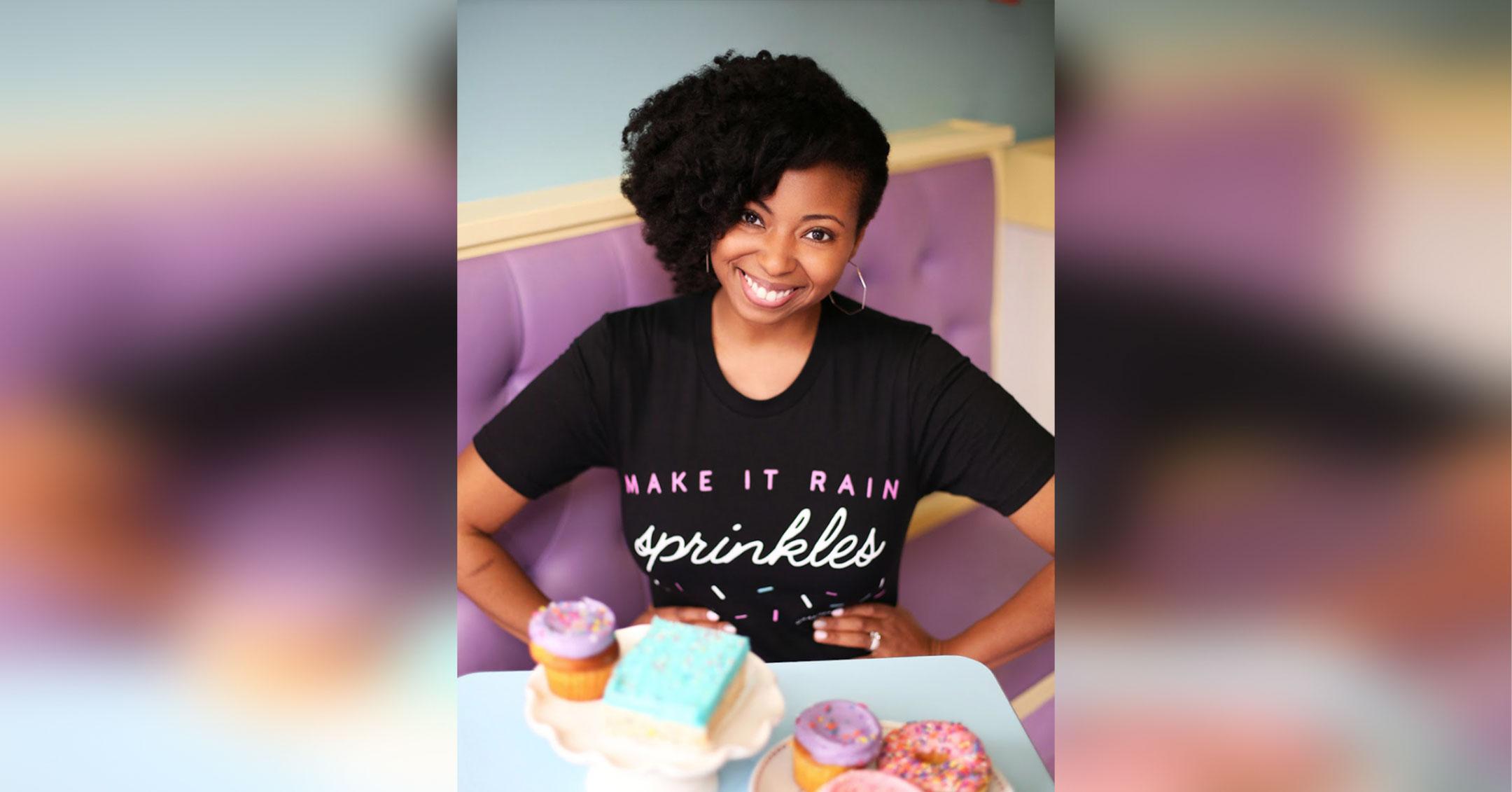 Exclusive: Grandbaby Cakes Founder Jocelyn Delk Adams Says The Secret To Her Success Is 'Being Authentic' With Her Followers
Over the years, Jocelyn Delk Adams has proved that she is passionate about baking. So much so, in 2015, she released her first cookbook, Grandbaby Cakes, which focused on her grandmother's recipes with a modern twist.
From there, her career has taken off — her website, Grandbaby-Cakes.com, is a hit, she is a Today show Tastemaker, a Food Network judge on Santa's Baking Blizzard and has been featured on Dr. Oz's show, The Cooking Channel and more.
Article continues below advertisement
"I think my secret to success is truly being me – my crazy, kooky, fun personality mixed with just being 100 percent invested in the mission of what I started, which was to honor my grandmother and to share recipes with my spin, my personality, my flavor and be myself," the cooking guru exclusively tells Morning Honey while talking about her partnership with Libby's ® Vegetables. "Being those things and being true to everything that I love about who I am and sharing that and being authentic has truly been the secret to my success."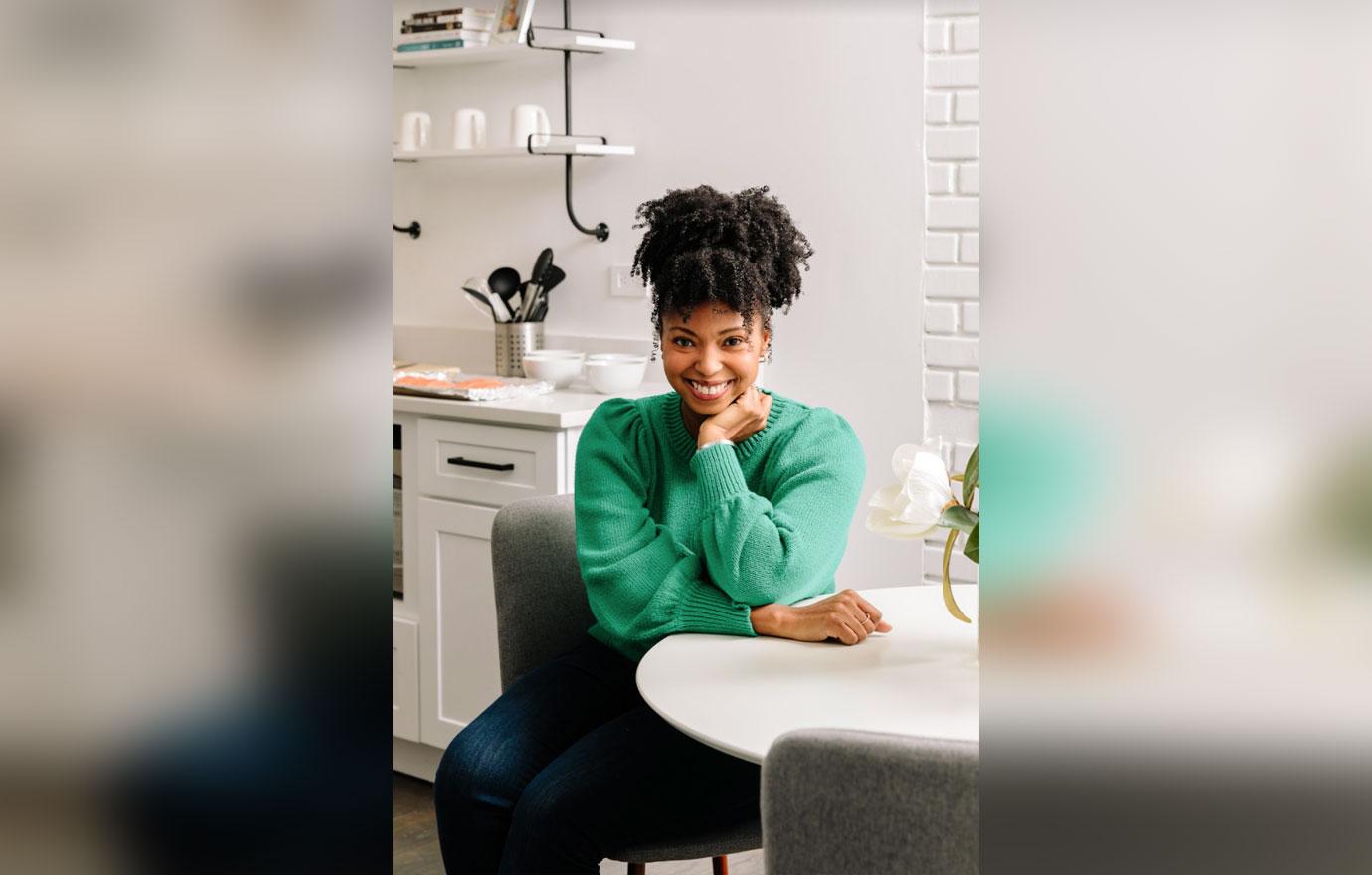 Article continues below advertisement
Adams is adamant on being relatable with her fans — this way, they can have a genuine connection and she can help others along the way.
"I think that has a lot to do with the fact that people can smell a fake a mile away, right? We all know when someone isn't being authentic – we all kind of sense it and we don't gravitate towards that," she explains. "I wouldn't expect people to gravitate towards me not being authentic with my brand and who I am. So, it's something that I personally value. I realized at the very beginning, whenever I have done anything where I have just been truly me, I have always succeeded. If I have been trying to do something else or be like something else or be someone I am not, I never really elevated into any type of way. Just being true to me is just always helped me and like I said, people can sense that and they can feel that."
Article continues below advertisement
By uploading her recipes and sharing her meals on social media, she hopes others will find joy in the kitchen — just like she did with her grandmother.
"It was just a fun process because she was very hands-on and she allowed me to do so much. I was very, very young, but she felt like I was mature enough to just feel like I was part of the process," she recalls. "It's something that I do with my daughter now. I make her do parts of the recipe. I empower her to do things — she is three — and she feels like she is very much part of the process and once something is done that is cooked or baked, she feels very accomplished and that excitement and that joy that she has – I see so much of myself in her when I was at that age and I think that just made me so excited. There is something that you work on together and you see the love and the light that I have with my grandmother, because she was passionate about everything that she made, and seeing her do that it just lit a fire in me."
"I can't wait for people to taste this or I can't wait to cook this recipe on my website and for people to make it because it extends beyond you," she adds of sharing her concoctions on the internet. "When I see people sending me photos or they will use the hashtag #grandbabycakes on Instagram and all of these people are making my recipes for the holidays and it is so fun and amazing to see, especially when I see kids making my recipes! It just gets me so excited because it's something that I have built way beyond myself. I have built a community and it's something that I never thought I would be able to do but it's really exciting that people can take something that I have built just right in my kitchen."
Article continues below advertisement
When the book author began her journey as a blogger, she "didn't necessarily put pressure on myself" to become a sensation.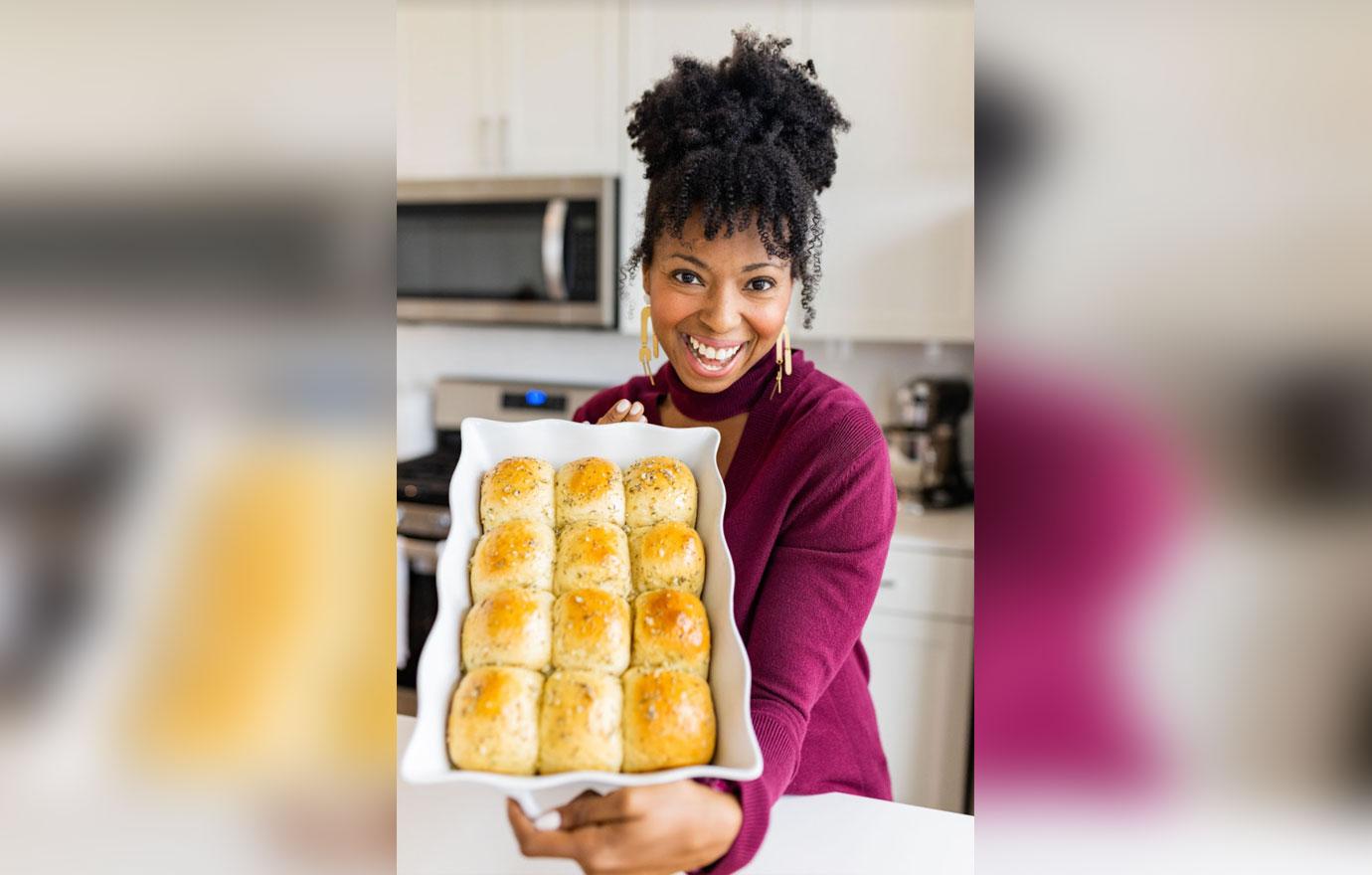 Article continues below advertisement
"For me, when I started Grandbaby cakes, it was just an outlet for me to have some creative license to do something in my life that wasn't necessarily tied to my job. So, it's like people are like, 'Oh I am going to paint or I am going to take dance classes,' and that was what it was for me, but it just ended up growing into something bigger and better," she says.
Now, she is floored with how far she has come. "I didn't even think I would ever do what I am doing, and I think you could talk to any blogger, any food influencer and of course they didn't go to college for this – they had no clue that they would be doing this one day," she shares. "But the doors that have opened up for me and just the fact that I am able to do this every day, I just really am so, so grateful because every day I am so excited about what I do. I love every ounce of it."
Article continues below advertisement
Despite her career taking off, Adams still has big dreams, including starring on her own television show.
"I am excited at one point have something that truly reflects my personal vision and then also my own product line at one point as well, which that will be kind of the icing on the cake," she quips. "I feel like every year I have more and more and more dreams; I think that is really important is to keep on dreaming, keep finding things that you absolutely love and are excited about doing because you have to be so many things for so many people and connect with your audience, so doing all of that and then constantly being on the go and constantly pushing yourself to do more – it's really exciting to still have things to be aiming for."
In the meantime, the brunette beauty is gearing up to cook Thanksgiving dinner for her husband and daughter, as he just started a new job this year and can't be with her family in Mississippi.
Instead, Adams will be sending some meals down south.
"I am going to be baking a lot of desserts and doing some sides ahead for my family, and so my mom can actually take some of them down there and then we'll have a simple Thanksgiving here with just the three of us," she dishes. "I am definitely on pie duty, but I made these incredible potato rolls. I used a can of the Libby's potatoes and I mashed them up and I warmed them up and I added it into the dough for the rolls and it just made them so pillowy and fluffy and then the butter on top. I am going to be sending those as well. They're so good."
Article continues below advertisement
This holiday season, Adams is putting a modern-day twist on savored Thanksgiving classics alongside Libby's ® Vegetables to invite young cooks around the country to "can" the old guard and cook up a new take on family favorites with their annual "Cansgiving" contest. Fans can enter to win $5,000 by creating an original idea and submitting to the contest website or snapping a photo of a retake on a classic Thanksgiving recipe using a can of Libby's® Vegetables, and sharing their picture on the Libby's Facebook page, their personal Instagram pages using the hashtag #LibbysCansgivingContest and #LibbysVegetables.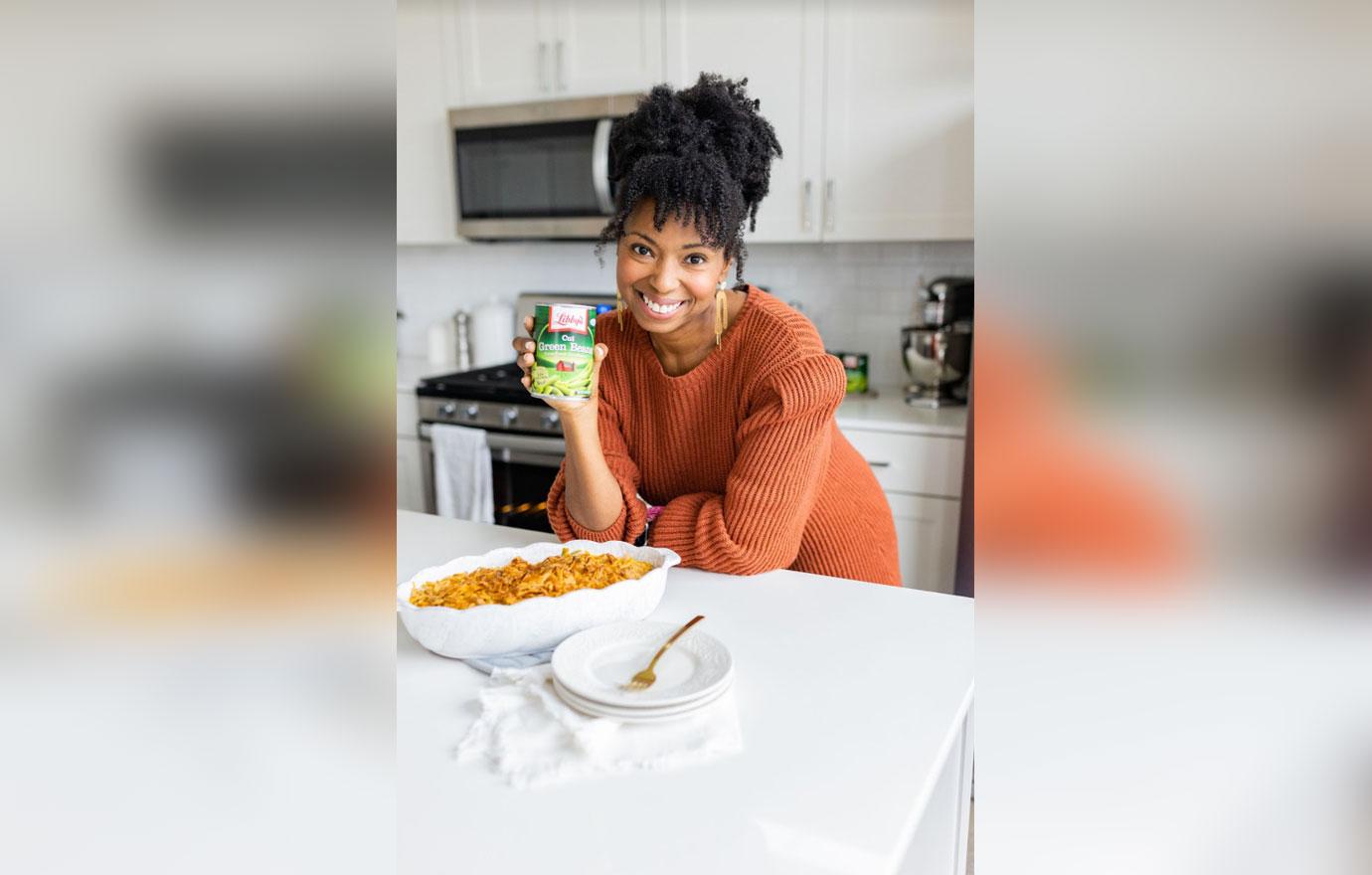 Article continues below advertisement
"I felt that just the partnership with Libby's was just really such a natural fit. I feel really excited and so blessed to be working with them because it's something that fits into my brand really well. I am a busy mom and an entrepreneur and because I am trying to do so many different things, being able to depend on Libby's for their incredible projects, which are fresh and also allow me to have that convenience and cut down on my dicing and prep work in the kitchen is just really, really such an incredible help to me – especially now during this really busy season," she explains.
"The contest fit right up my alley because a lot of what I do as a brand is I take traditional recipes that have been in my family for years, and for decades and generations, and I put my own fresh twist and spin on them," she adds. "So being able to take those recipes and showcase how people can give them a fresher twist and kind of update and then also have other people and fans do the same with their family recipes is a great contest. I am so excited to be involved."