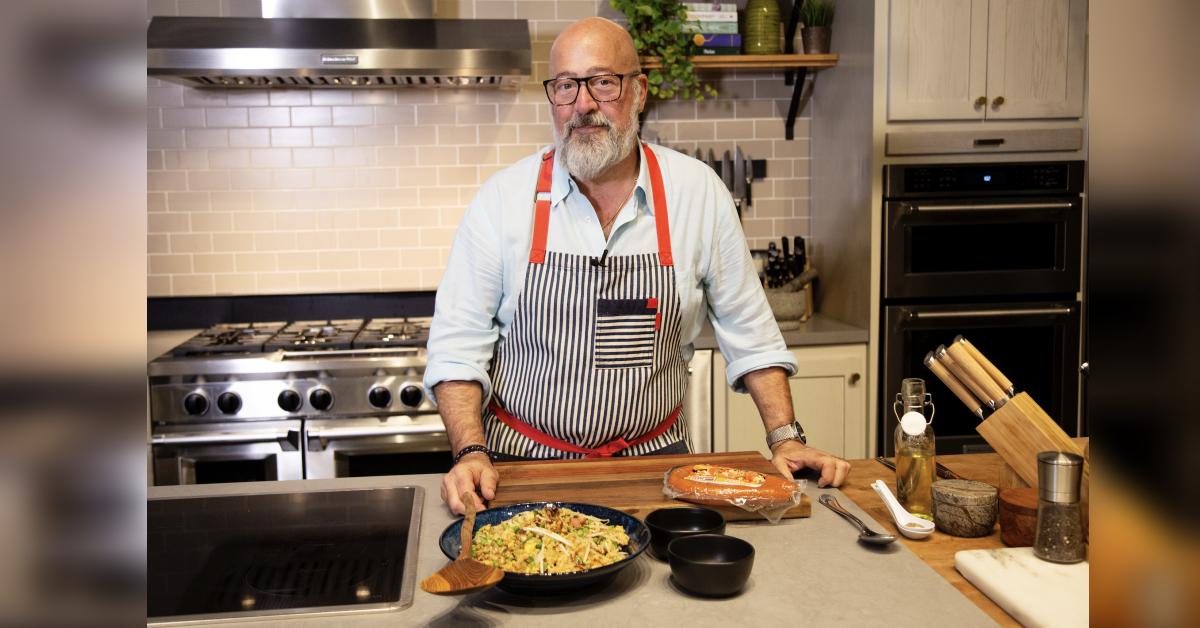 Exclusive: Chef Andrew Zimmern Shares His Tips On How To Become A 'Better' & More Efficient Cook
If you're not a pro in the kitchen, it's easy to get frazzled. However, chef Andrew Zimmern — who is an Emmy and four-time James Beard Award winning TV personality — has some tips on how to become a whiz in no time — and it's quite simple.
Article continues below advertisement
"Well, the answer is just do it," the 60-year-old exclusively tells Morning Honey while talking about his partnership with Hillshire Farm® Smoked Sausage. "I tell people all of the time, if you want to be a better cook, cook two recipes a week that you have never cooked before. You can find them free online, in books, in magazines — they are everywhere."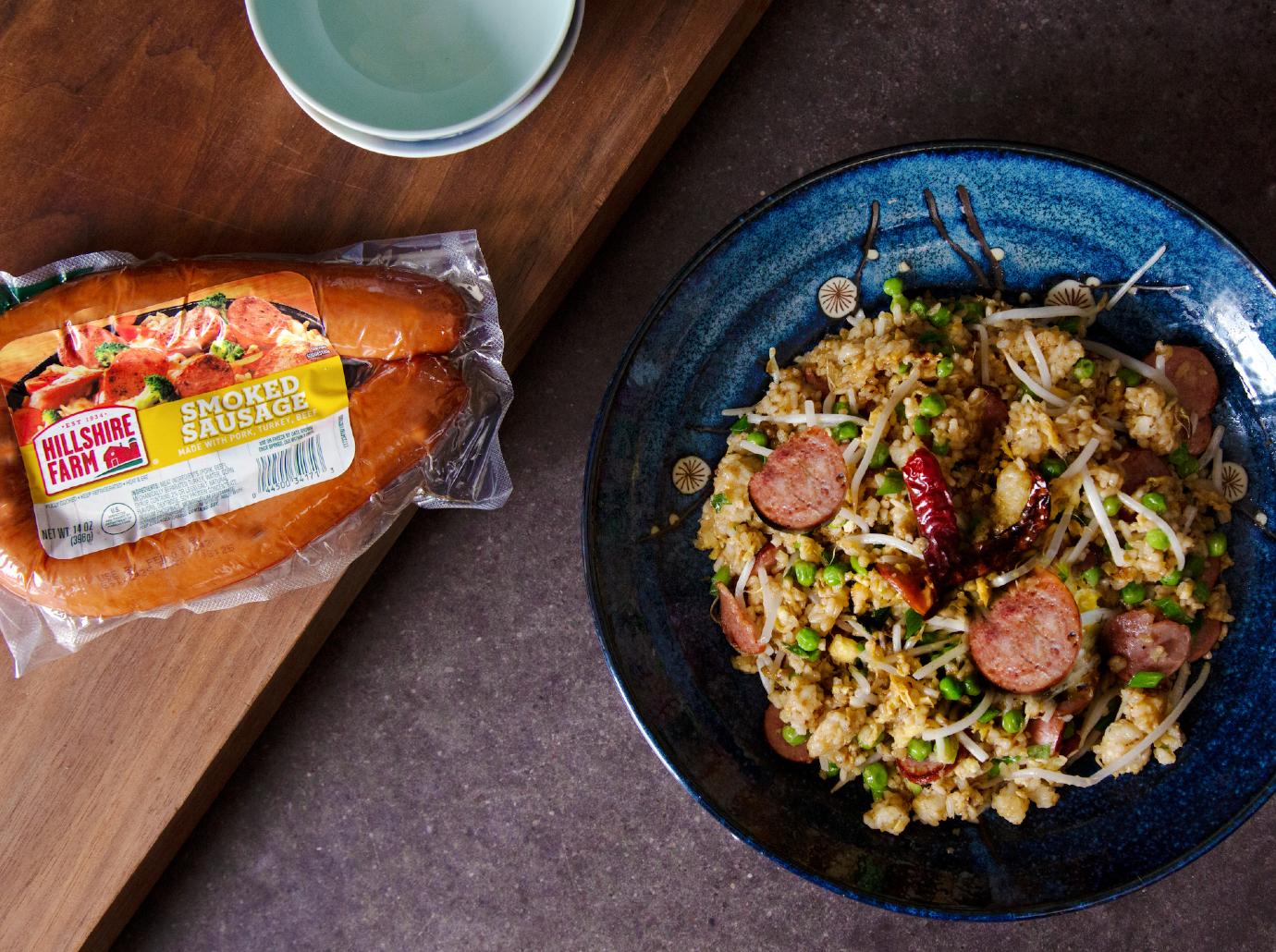 Article continues below advertisement
"Cook two dishes that you have never cooked before – that is how you learn," he continues. "I always tell people — cut up a couple of carrots and onions every other day, and if you do that for a month, you can put the results in your freezer and make a carrot soup or something like that. Your knife skills will improve about 1,000 percent and then what some people see as the chore part of cooking will actually become enjoyable."
The restaurateur is also on a mission to educate people about freezing food so that they can save on grocery bills and not be wasteful.
Article continues below advertisement
"I save all of my vegetable scraps for stocks and soups," he shares, adding that he "flattens quart size plastic bags and labels them, which makes it so simple to sort of flip through your rolodex in your freezer."
Article continues below advertisement
Case in point: Zimmern came home from the airport the other night, and he whipped up some of the brand's smoked sausage — which is pre-seasoned and pre-cooked — and "grated some apples, mixed it with fresh sauerkraut, simmered it for 10-15 minutes with some fresh thyme," and in 12 minutes, his family was devouring another one of his amazing meals.
The TV personality believes people think that a long list of ingredients will make cooking harder, but in reality, that's far from the truth. "It's actually the technique and time involved, but you have to look very carefully," he says. "There are some really great resources that I recommend for first time cooks and it's 10 ingredients – every chef has them. I would encourage people to get those kinds of recipes from real culinarians."
Article continues below advertisement
When the brand reached out to Zimmern, he was elated to join them in spreading the message that freezing food is a great option. According to a survey which polled 2,000 people, nearly a third of them felt "stressed," "uneasy" or "surprised" when they open their freezer and see unused food.
Going forward, Zimmern suggests throwing some veggies into a bag and using it for soup or stir-fry next time.
Article continues below advertisement
"I am just so proud of the program that we were able to put together," he gushes. "If we got 10 percent of America to just do a little bit of a smarter job in their freezer, it has a positive net effect on our food system, and I think that is really, really crucial."
Though Zimmern has been in the business for a long time, he says the best feeling is when someone looks at food with admiration.
"If you want self-esteem or you want to feel good about yourself, do an esteemable act, and I think there is no more esteemable act in the world than feeding people — that has always been the driver for me," he states. "It's just looking at people's faces when they enjoy it. Why else are we on earth than to make other people happy? It's not about our own happiness, it's about other people being happy, and I think that is why I love the food business."
Article continues below advertisement
"It's predicated on the happiness of others and that makes it a service commitment. Whenever you do service for others, you feel good about yourself, so it's a very vitreous circle. I am a living example of it – there is no better feeling in the world to me than feeding people."