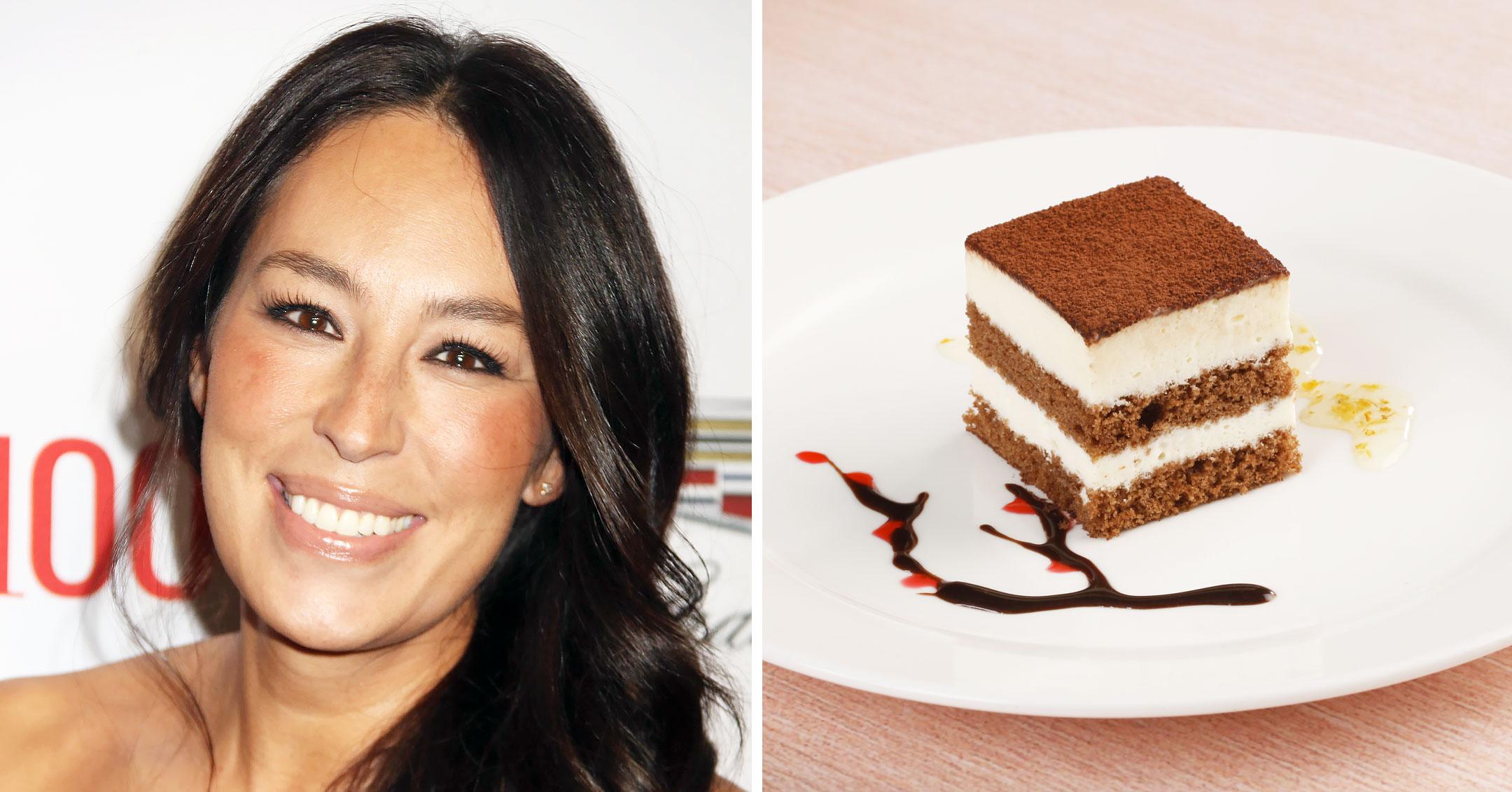 Impress Your Thanksgiving Guests With Joanna Gaines' Tiramisu Recipe
If you're looking to bring something a little bit different to the dessert table this holiday season, Joanna Gaines has your back! The Fixer Upper star shared dozens of recipes in her cook book Magnolia Table, but she opted to publish her instructions for her tiramisu online.
Article continues below advertisement
"A fun fact about tiramisu is that it literally translates to 'pick me up,'" she noted of the confection. "You've got coffee and a little bit of rum. When I'm making the tiramisu for the kids, I usually just cut the rum portion out."
"I kind of think tiramisu is like the Italian version of banana pudding," explained the mom-of-five. "That's what I tell my kids because they love banana pudding. It's kind of a nice, fluffy dessert that doesn't feel like a heavy chocolate cake."
Find out how to make her recipe below!
Article continues below advertisement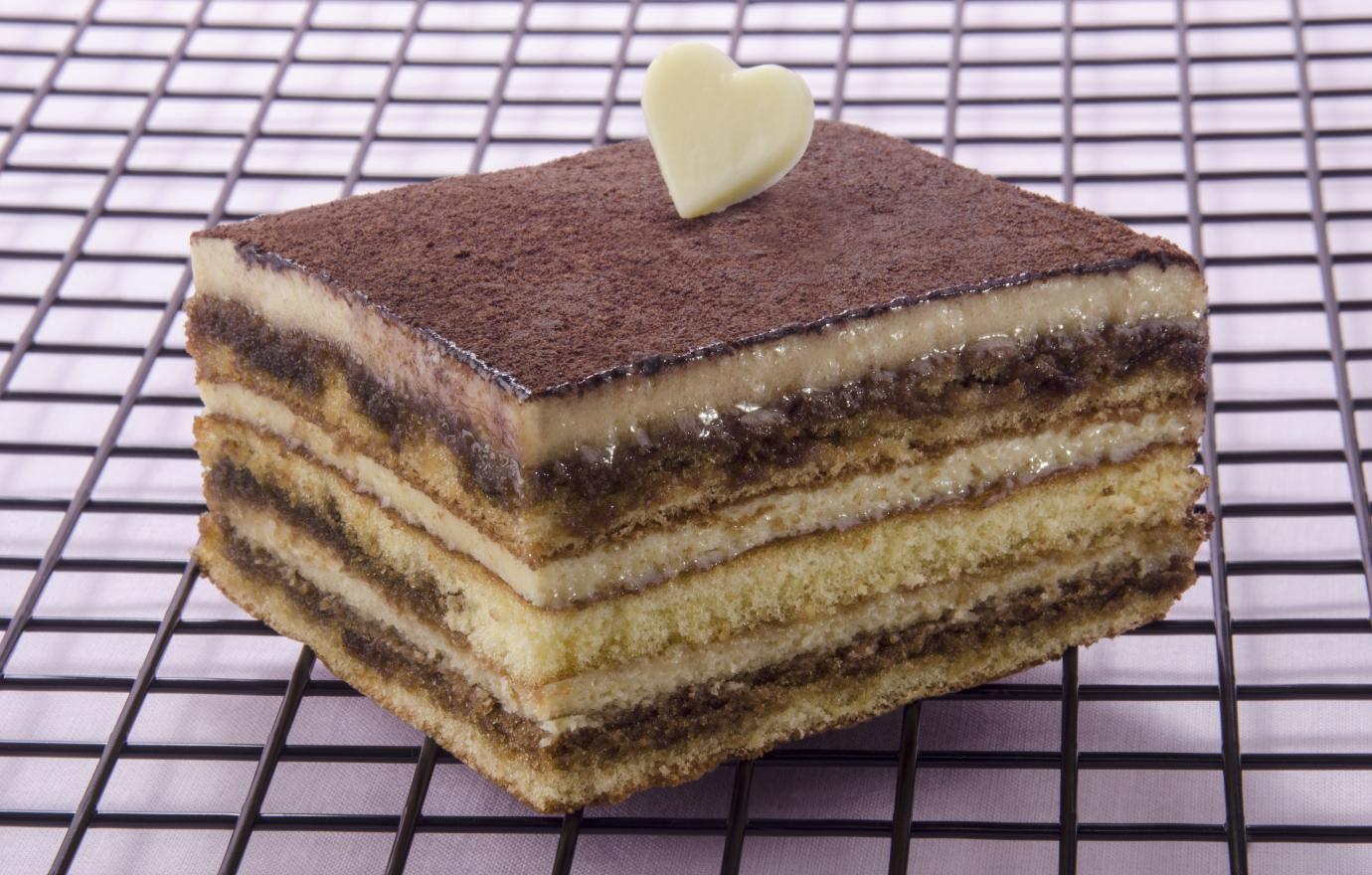 Ingredients for the custard:
2/3 cup whole milk
6 eggs yolks
3/4 cup sugar
1 pound mascarpone cheese
Article continues below advertisement
Ingredients for the ladyfinger coffee mixture:
1 package ladyfingers
1/2 cup hot water
2 tablespoons rum
Ingredients for the whipped cream
2 cups heavy whipping cream
1 teaspoon vanilla
1/4 cup sugar
1/2 cup cocoa powder, for dusting
Article continues below advertisement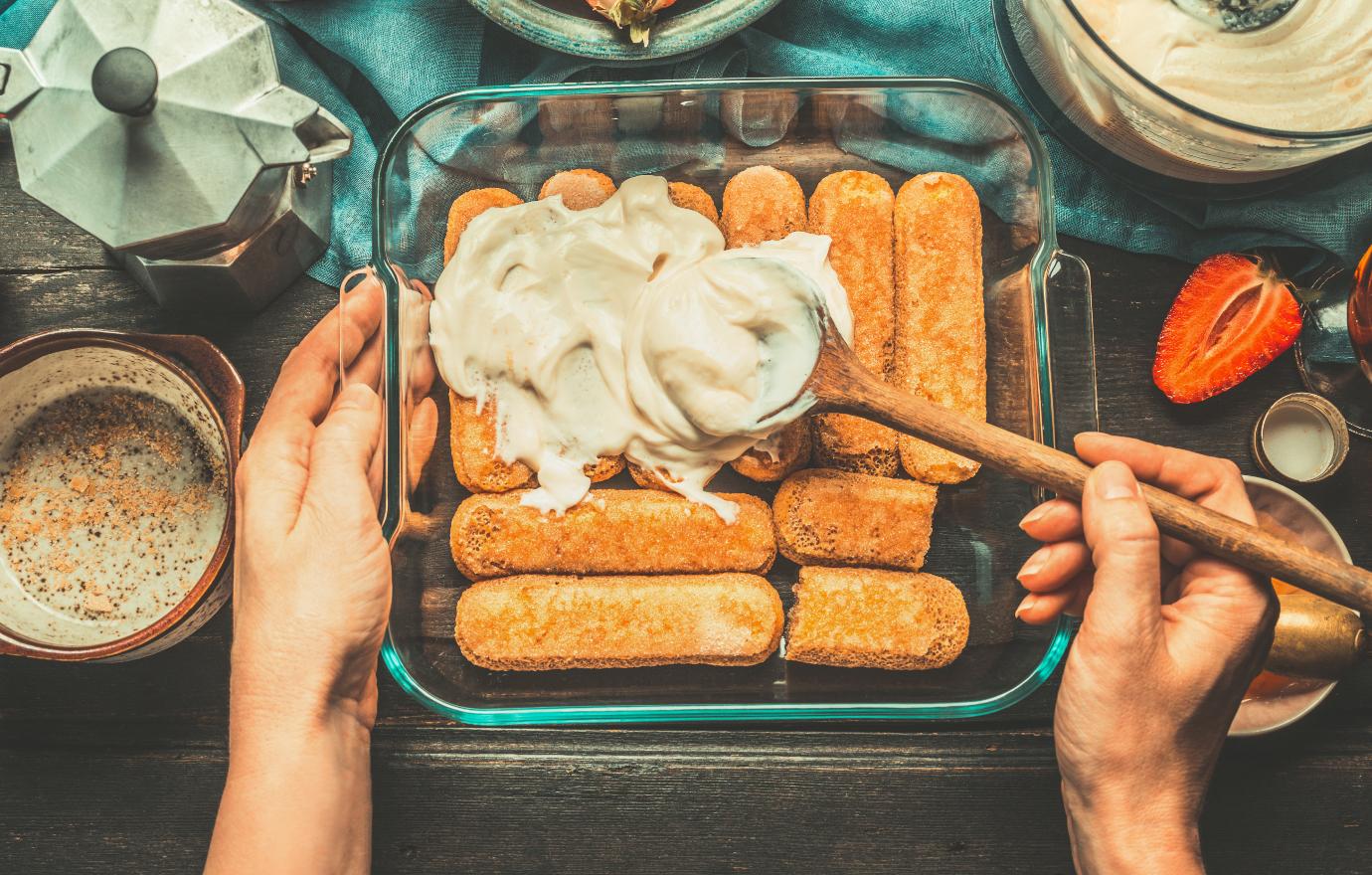 Directions:
1. To make the tiramisu filling: In a saucepan, heat up the milk on medium high heat.
2. While it's heating, add the 6 egg yolks, then 3/4 cup of sugar. Whisk constantly. After a few minutes, the custard will thicken to an almost pudding-like consistency. Then proceed to transfer into a bowl, place plastic wrap directly on top of the custard and place in the fridge for at least 30 minutes.
Article continues below advertisement
3. In a stand mixer fitted with whisk attachment, add whipping cream, vanilla, and sugar. Whip on medium until incorporated, turn speed to high and continue to beat until stiff peaks, about 30 seconds. (Careful not to over beat or it will break.)
4. To assemble the tiramisu: In a 9x11-inch dish, lay the ladyfingers to cover the bottom of the dish.
5. In a small bowl, stir together hot water, rum, and instant coffee until dissolved.
6. Using a pastry brush, generously brush each ladyfinger with the coffee mixture.
7. Add custard mixture to mascarpone cheese and stir together until combined.
8. Smooth 1/2 of the new custard mixture on top of the ladyfingers, then 1/2 of the whipped cream. Add another layer of ladyfingers, and brush with coffee mixture, repeat until both layers are complete.
9. Dust cocoa powder generously over the top. Refrigerate for at least 6 hours or up to overnight.
10. Store covered in the refrigerator for up to 3 days.