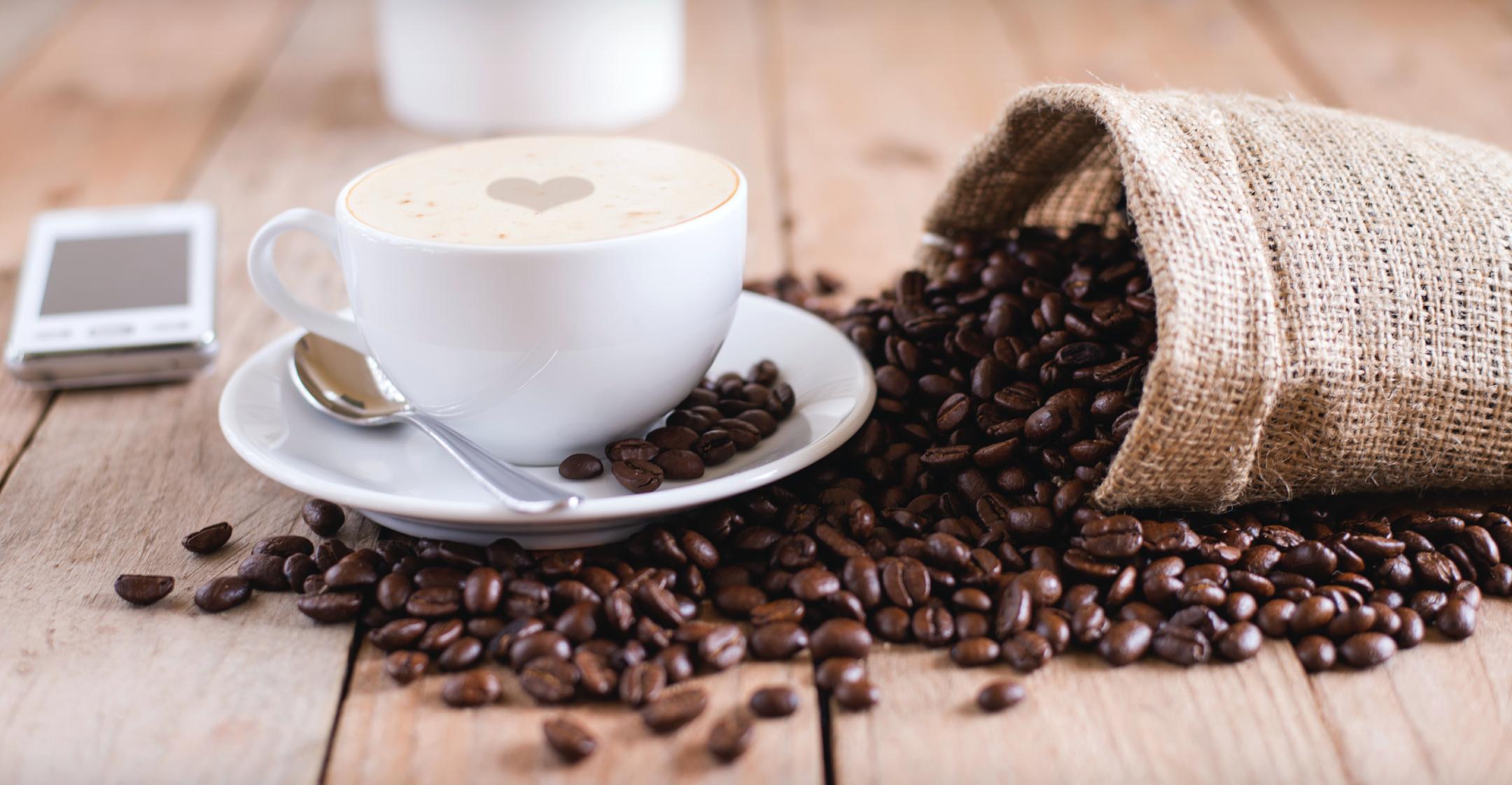 Whether You're Feeling Exhausted Or Sophisticated, These Fun Coffee Creations Are Perfect For Any Mood
If you're a coffee lover, you're familiar with the rush of pleasure you get when you sip that first Cup of Joe in the morning. And you know what it's like to run for the coffee pot when that first wave of afternoon sleepiness hits. Chances are, you're familiar with the health benefits of coffee, too — it can increase your energy level, improve your brain function and even lower your risk of getting Parkinson's. But did you know that coffee can also improve your mood?
Article continues below advertisement
According to an article in Inc. — which details some of the scientific benefits of coffee — when you drink caffeine, your dopamine levels rise. Dopamine is a neurotransmitter that helps you feel pleasure. WebMD explains that dopamine affects your mood and motivation. "Studies have shown that people who drink coffee are 20 percent less likely to become depressed, and 53 percent less likely to die by suicide," Inc. explains.
So, next time your emotions are strong, reach for a cup of coffee. Better yet? Craft one of these coffee concoctions from fellow coffee lovers to fit your mood.
Article continues below advertisement
Feeling Rushed?
Erin Fitzpatrick, contributing writer for Her Campus, recommends drinking a classic iced coffee if you are feeling stressed. "You will feel refreshed with the cool drink while getting your caffeine fix," she says. To make your own iced coffee, all you need are ice cubes, room-temperature coffee and some sort of cream and sugar. A tall glass and a reusable straw will enhance the look of your concoction but are not necessary. Here is a great recipe to start with.
Article continues below advertisement
Feeling Exhausted?
Hallie Parker, writer at Spoon University, recommends a strong, black coffee when you're feeling exhausted. "With no sugar, milk or flavoring, a hot black coffee screams no distractions, and more importantly, means business," she explains.
If you're going to drink coffee black, your best bet is to have a coffee grinder handy and purchase quality beans.
Here is a review of some of the best coffee bean brands. You can also experiment with different methods of brewing coffee to find your favorite — you can use a French press, a coffee cone, an ordinary coffee maker, a stovetop pot and more.
Article continues below advertisement
Feeling Sophisticated?
You'll want to drink a classy coffee to fit this mood. Annalise Mantz of PopSugar, in partnership with Folger's Coffee, says to "go with a hazelnut café au lait, because if frothing milk at home doesn't say 'fancy,' nothing does." Combining Nutella and cinnamon with coffee and then topping it with whipped cream is certainly decadent enough to be called fancy. Here is a simple recipe you can make at home — don something chic and put on a podcast while you sip this brew. It'll be a whole mood.
Article continues below advertisement
Feeling Blue?
Nothing says comfort like sweets. As Mantz of PopSugar says, "Sometimes, you just need to treat yourself."
Whether you had a fight with your significant other or had a hard day at work, Fitzpatrick recommends a mocha latte for such an occasion. "If you are looking for a tasty drink that also gives you a caffeine boost, a mocha latte is the way to go," she says.
To make a mocha latte, all you will need is a shot of espresso, milk, chocolate syrup and whipped cream. Follow the steps here to create a mocha latte that tastes just like Starbucks.
Someone once said, "When life gives you lemons, trade them for coffee." Next time a moods strikes, try one of the brews and we know you'll agree.