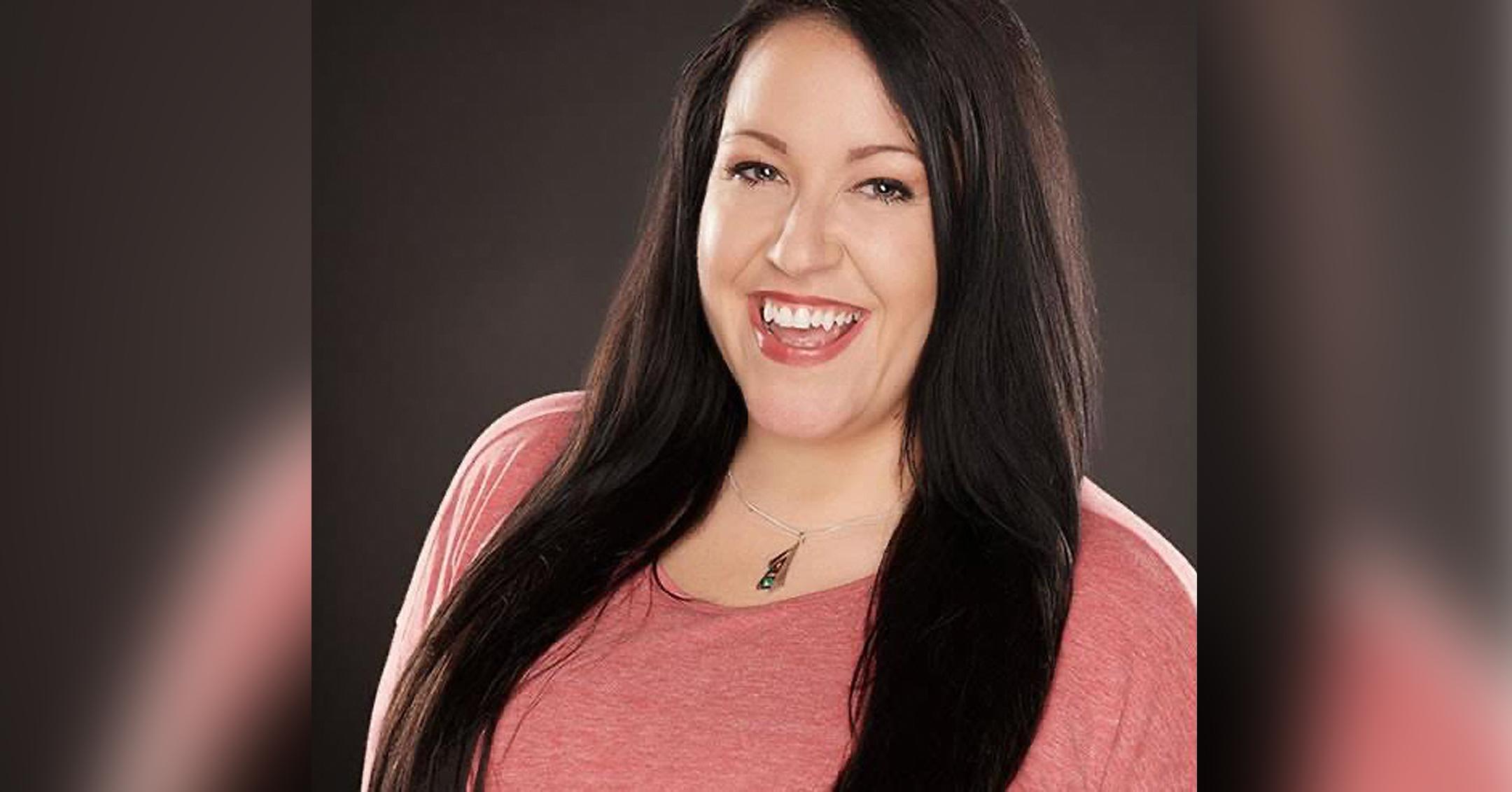 Exclusive: Comedian Tiffany Jenkins Says Bringing Humor To Other People's Lives Is 'The Most Fulfilling Thing': 'I Feel At Peace Knowing That I Am Making A Positive Difference'
Tiffany Jenkins had no idea that when she launched "Juggling the Jenkins" — she shares videos about her life as a mother on Facebook — that it would become a huge hit. Fast forward, and she now has over 7 million followers across all platforms.
Article continues below advertisement
"I always loved being in front of the camera and being a ham. I was going through postpartum depression with my daughter and when I went online to see how other moms are coping with being a mom, they seemed fine, and I couldn't relate to that," she exclusively tells Morning Honey of how her journey began. "So I thought, 'Let me just put my truth out there and see if anybody relates,' and that is when I realized – not only did tons of people relate, but they needed somebody to talk about this stuff. It started off as writing posts, and then I made a goofy video, the video took off and went viral and that was it."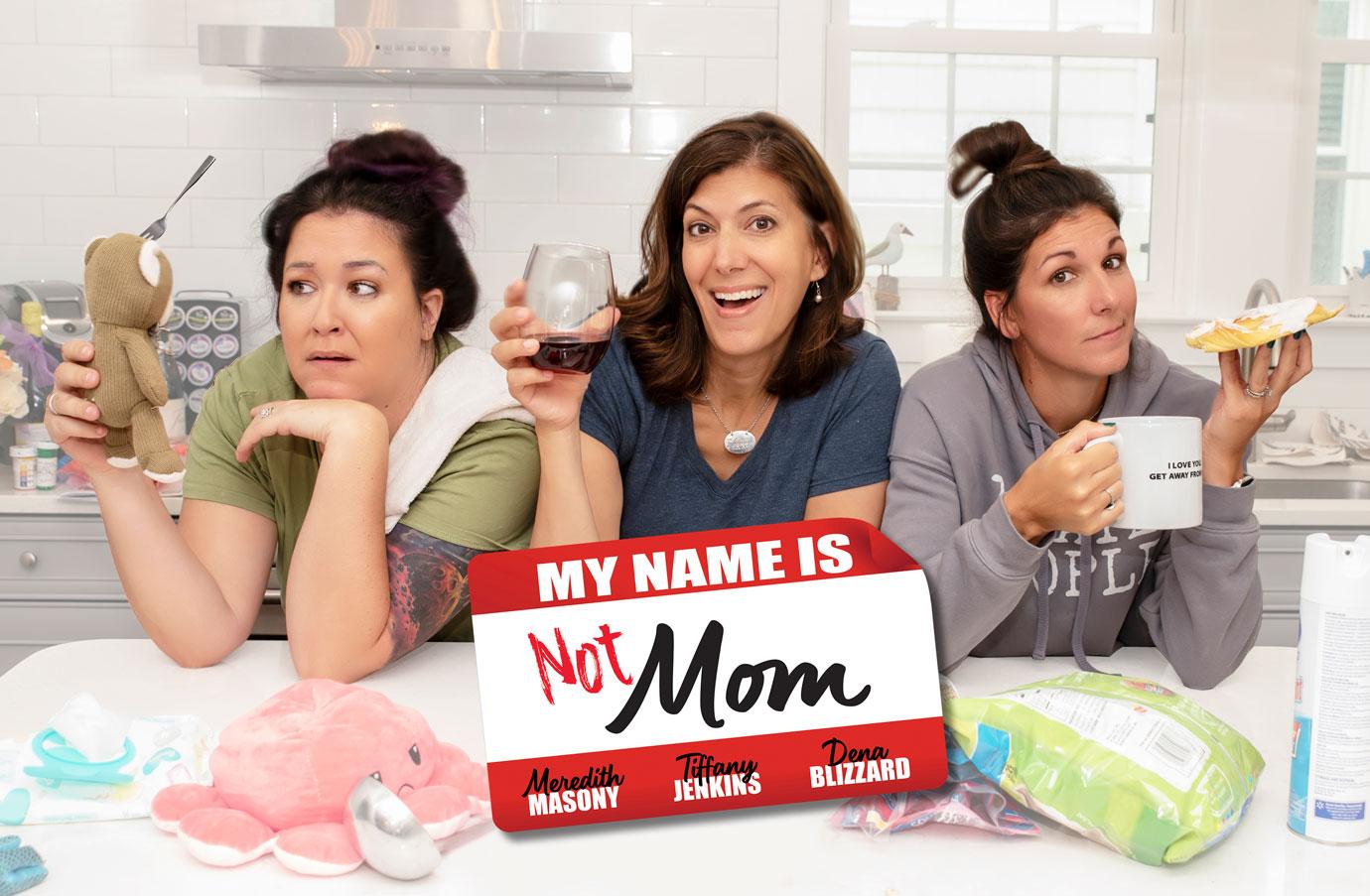 Article continues below advertisement
At first, the author was nervous to talk openly about her substance abuse issues — she was once an opioid addict but is now sober — but once she started speaking about her recovery, "I learned that people are a lot more understanding than I anticipated," she says.
"There was a time a few years ago where no one wanted to hear anything I had to say and people weren't that happy with me because of choices I was making in my addiction," she continues. "Now to just have so many people care and be invested, it's very surreal to me, and I feel like I have people fooled sometimes. I am not as great as you think I am; it's very weird to have that many people in your corner."
Article continues below advertisement
However, the podcast host knew she wouldn't be able to please everyone with her taboo subjects.
"I was talking about things at the time that people weren't really talking about – like mental health and addiction and things like that, so I knew that there would be backlash," she admits. "However, I was amazed at the amount of support I received, and it was only because of the support that I kept going and felt braver and I felt able to share more and more because I was met with love and understanding instead of hatred and anger and that really fueled my passion for talking."
The mom-of-three hopes that by being vulnerable, she can help others — no matter what they may be going through. "I think just having people see the life that I am living, see that it is possible to live a life after addiction," she shares. "The biggest underlying message that I hope to convey in everything that I do is it's OK to admit you don't know how to fix your brain and take it to someone who does – it's OK to ask for help because that is the greatest gift you can ever give yourself. I hope women see that being real and authentic is really important."
Article continues below advertisement
After years of building an online community, Jenkins collaborated with her best friend Meredith Masony and Dena Blizzard, and they ended up putting together their first nationwide live comedy tour, MY NAME IS NOT MOM, which began this fall.
"I think we were all so ready to get out of the house and be around people who understood what it was like to be a mom after having been cooped up for so long," Jenkins explains of how their show came to life. "Meredith realized that I have young kids, while she has kids that are in the middle school years and Dena has older kids, so we thought it would be perfect to all get together and share our individual experiences to let other moms know, no matter what stage of motherhood you're in, you're not alone and none of us know what we're doing."
The trio is about to take on New York City when they perform live at the Palladium Times Square on March 25 — a real pinch-me moment for Jenkins.
"I have always wanted to be an actress, but it always seems so far out of the realm of possibilities. So, the idea that now I get to write my own skits and act in them and get on stage and perform with other people, it's my wildest dreams come true and better than I could have dreamed," she gushes.
Article continues below advertisement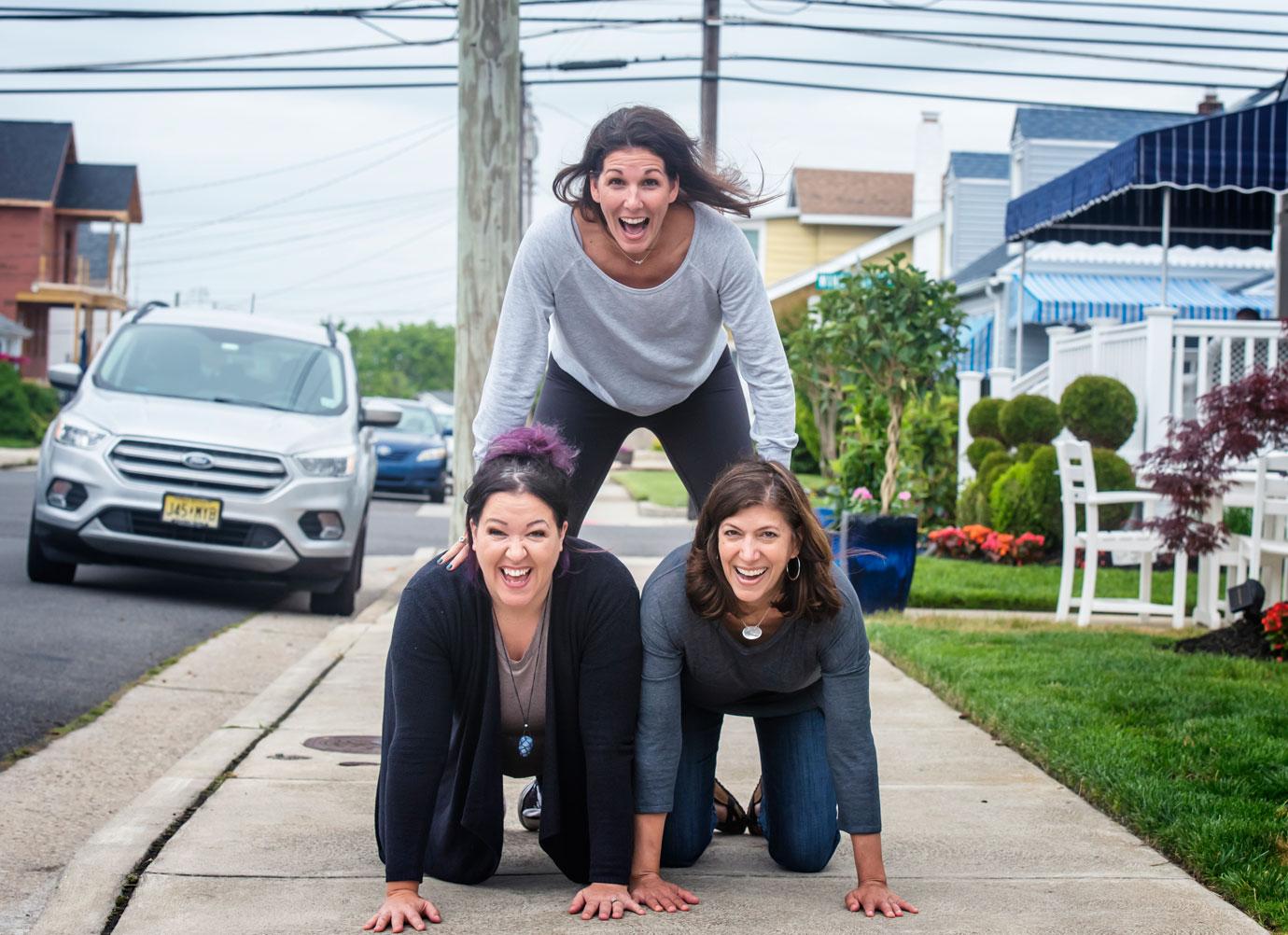 As for what fans can expect, Jenkins says "there are parts of the show where we're all on stage together and then there are parts where we each take turns sharing our individual experiences."
Article continues below advertisement
"I think it's funny, and the audiences feedback has been really good so far and then we all come back onto the stage together and we actually get the audience involved, so there is an audience participation part, where we get to know people and talk to them. It's a blast. It's my favorite thing that I am doing right now," she continues.
Despite being well-known on the internet, Jenkins is "still having trouble wrapping my head around" the fact that people are buying tickets to the show.
"I will go back home and my kids will just ignore me and my husband will ignore me, but then I will feel like a rockstar [on stage], so going back and forth is pretty funny," she notes. "But I think everybody is just so excited to be out of the house and be around people who get it."
Article continues below advertisement
Ultimately, Jenkins is grateful that she gets to bring humor into people's lives and make them laugh on a day-to-day basis.
"It just feels like the most fulfilling thing. It feels like I have discovered – the three of us have discovered – what we're meant to do in this world and that is take our own experiences and what could have been considered dark and trying times and turning it into something that inspires other people and brings them joy," she expresses. "I can't really put it into words because it feels fulfilling — I feel so at peace knowing that I am making a positive difference."