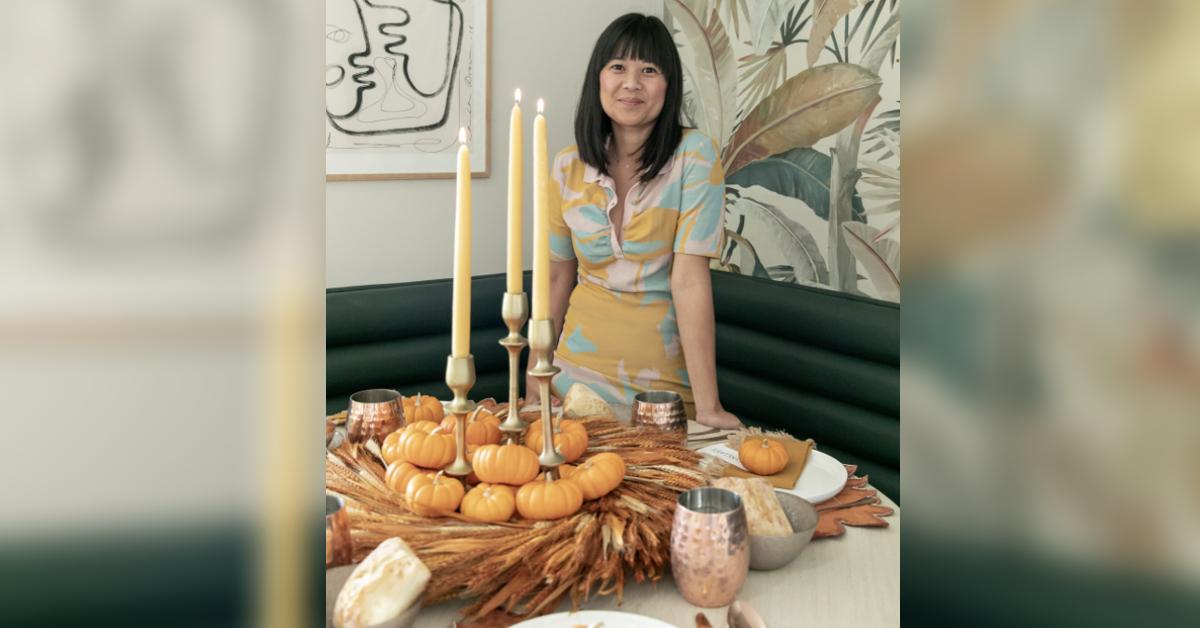 Home Entertaining Savant Joy Cho Shares Her Tips & Tricks On How To Have A Beautiful Fall Tablescape — Just In Time For Thanksgiving!
It's hard to believe that Thanksgiving and Christmas are right around the corner, but don't fret because Joy Cho, Founder and Creative Director of Oh Joy!, has all the tips and tricks up her sleeve to make your dining room table look just right when guests come over.
Article continues below advertisement
"When I begin to think about decorating my table – for an event, theme, family dinner, or a new season — the first thing I like to add is different layers to help build out the base of my vision," the home entertaining savant, who partnered with Marshalls & T.J.Maxx to talk about her decorating tips, tells Morning Honey. "I've found that a unique table runner or placemats are easy ways to elevate any setup. Marshalls & T.J.Maxx have a variety of options available in-store and online – like these metallic placemats, or this lace table runner – both under $15!"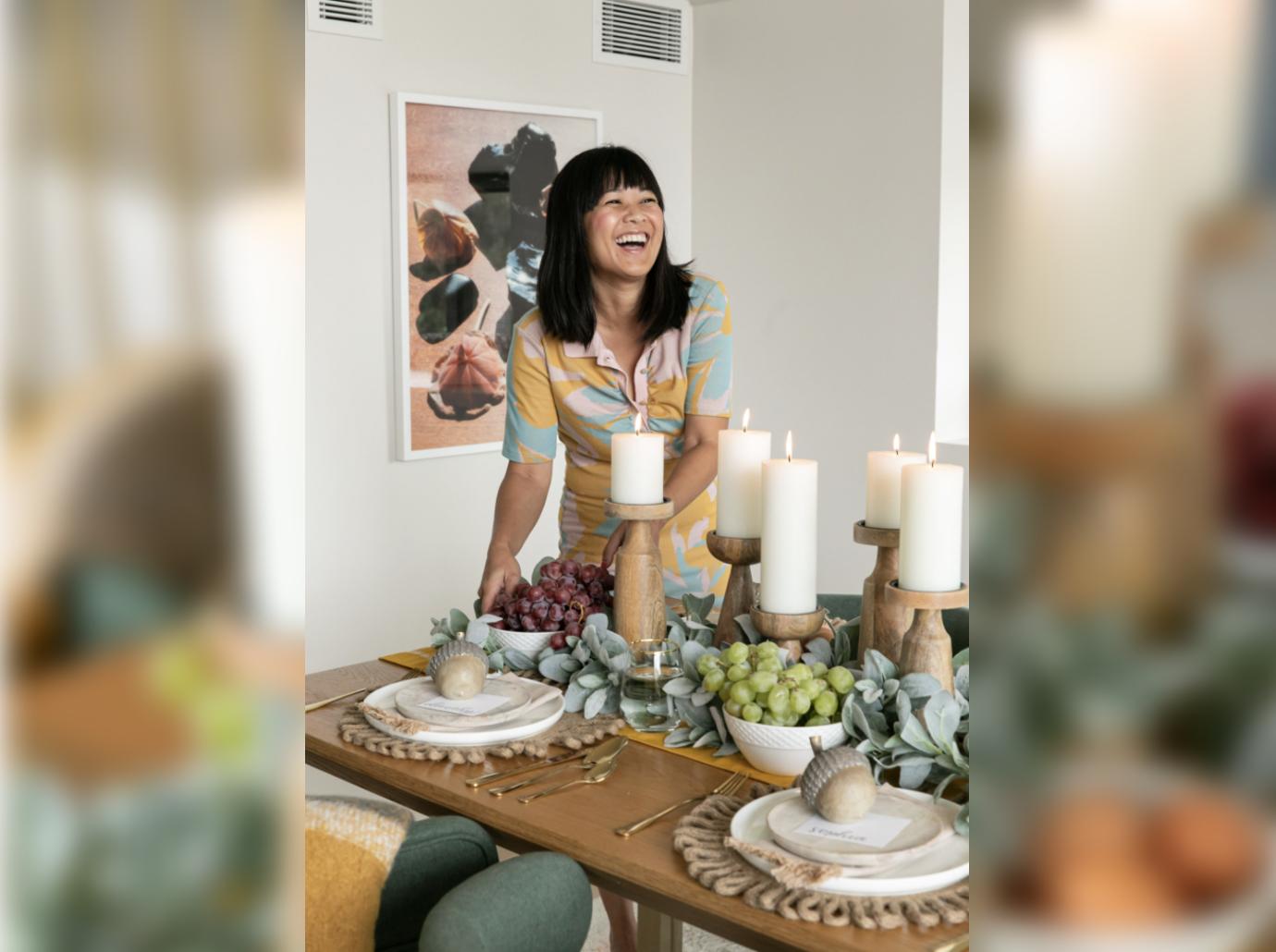 Article continues below advertisement
"I've always loved adding products of varying heights and textures to my table. Incorporating pieces like this green velvet candle holder, or this vase full of rice flowers will give your table extra dimensions and add to the chosen aesthetic," she continues.
The Los Angeles transplant is adamant that bold colors must be in the picture. "Pops of greens, oranges, and yellows are an unexpected but welcomed fall seasonal touches," she notes. "Bonus points for adding bright fuscia to really help modernize the look. My number one takeaway is don't be afraid to always add color, regardless of season!"
Article continues below advertisement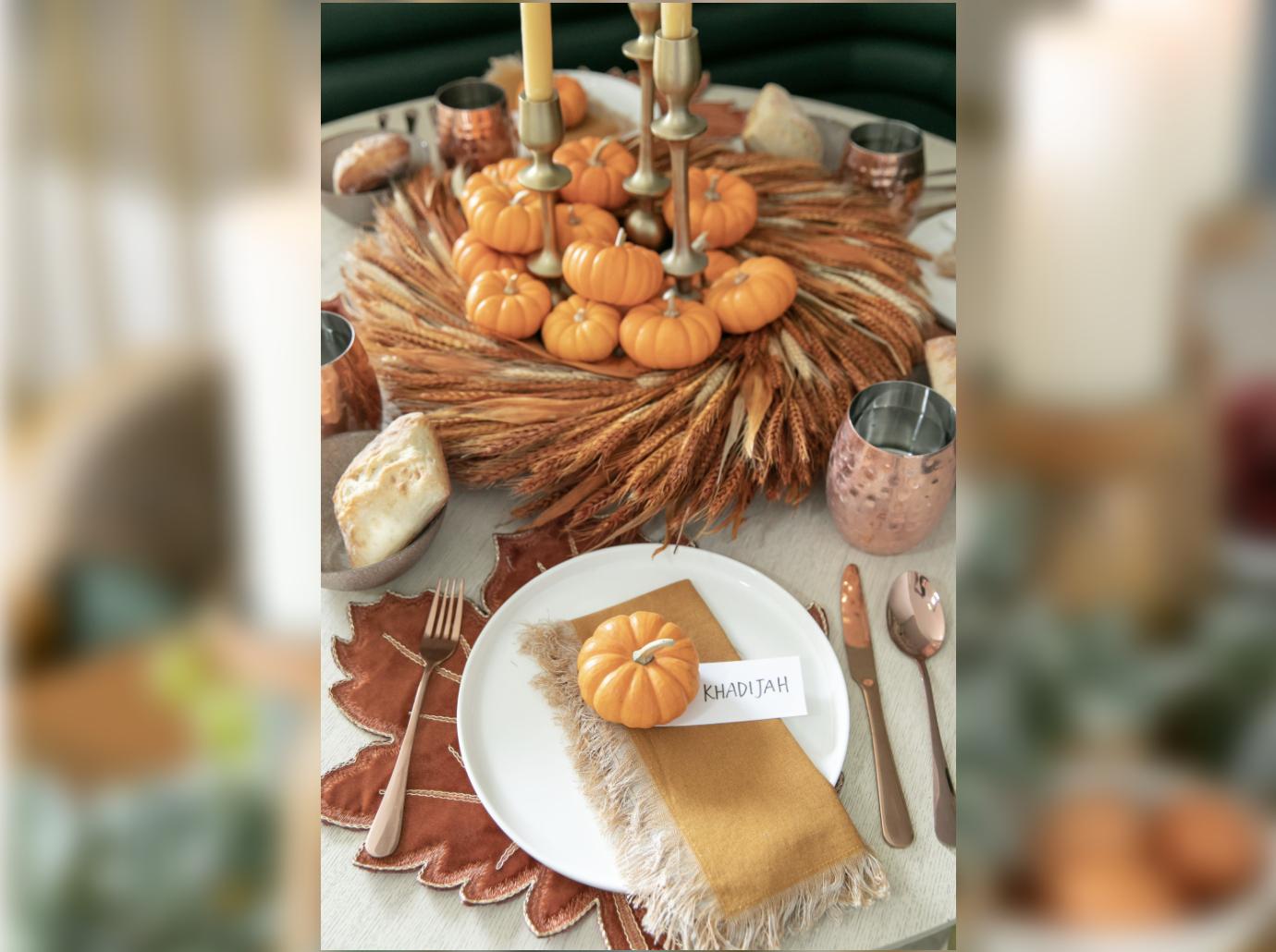 Of course, Cho — who showed off three of her favorite styles, Rustic Oasis, Festive Fall, and Monochromatic Glam — is all about adding some cute seasonal touches. "Fall is nothing if not pumpkins. Not only do pumpkins come in all different sizes, but they can come in all different colors and textures to fit your personal aesthetic and desired tablescape. Whether in wood or plaid, they feel perfectly festive and perfect for this time of year!" she gushes.
Article continues below advertisement
Lastly, "adding metals into the table adds additional texture and shimmer to any color palette or combination. Products like this marble tray with brass handles, or this steel flatware set from T.J.Maxx & Marshalls are a great way to mix in different materials and give your table an unexpected modernized fall charm," she says.