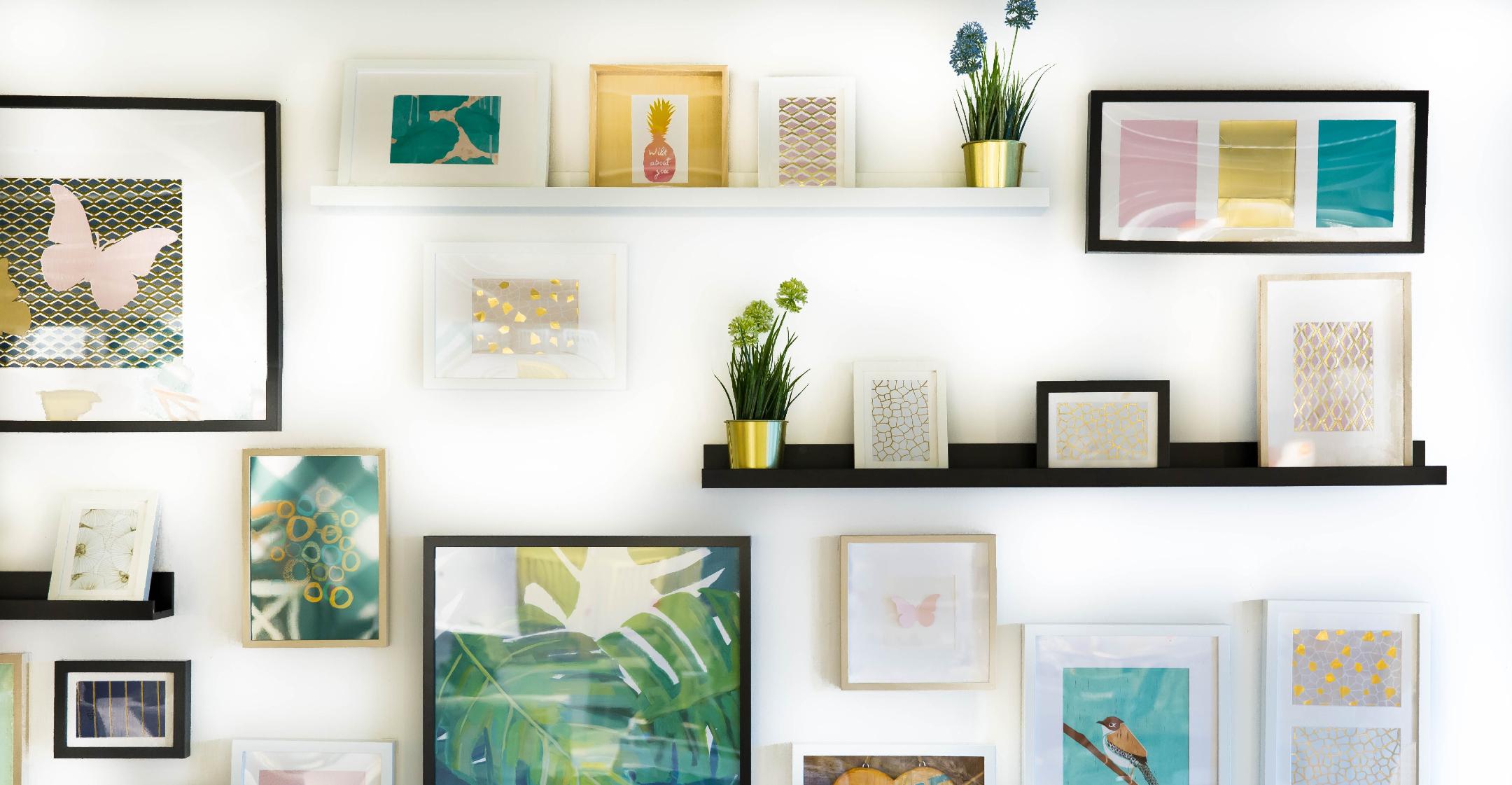 Let Your Imagination Run Wild: 5 Ways To Jazz Up Your Walls Without Hiring An Interior Designer
Tired of staring at the same old walls every day? Want them to pop without dishing out cash for an interior decorator? The good news is there are lots of ways you can pull this off!
Article continues below advertisement
Curate An Art Gallery
"Gallery walls, like hardwood floors or marble accents, are timeless and will never go out of style," design enthusiast Sara Ligorria-Tramp notes. As you put together your display, imagine it will tell a story — what do you want it to say? Also, focus on keeping one color scheme throughout.
Article continues below advertisement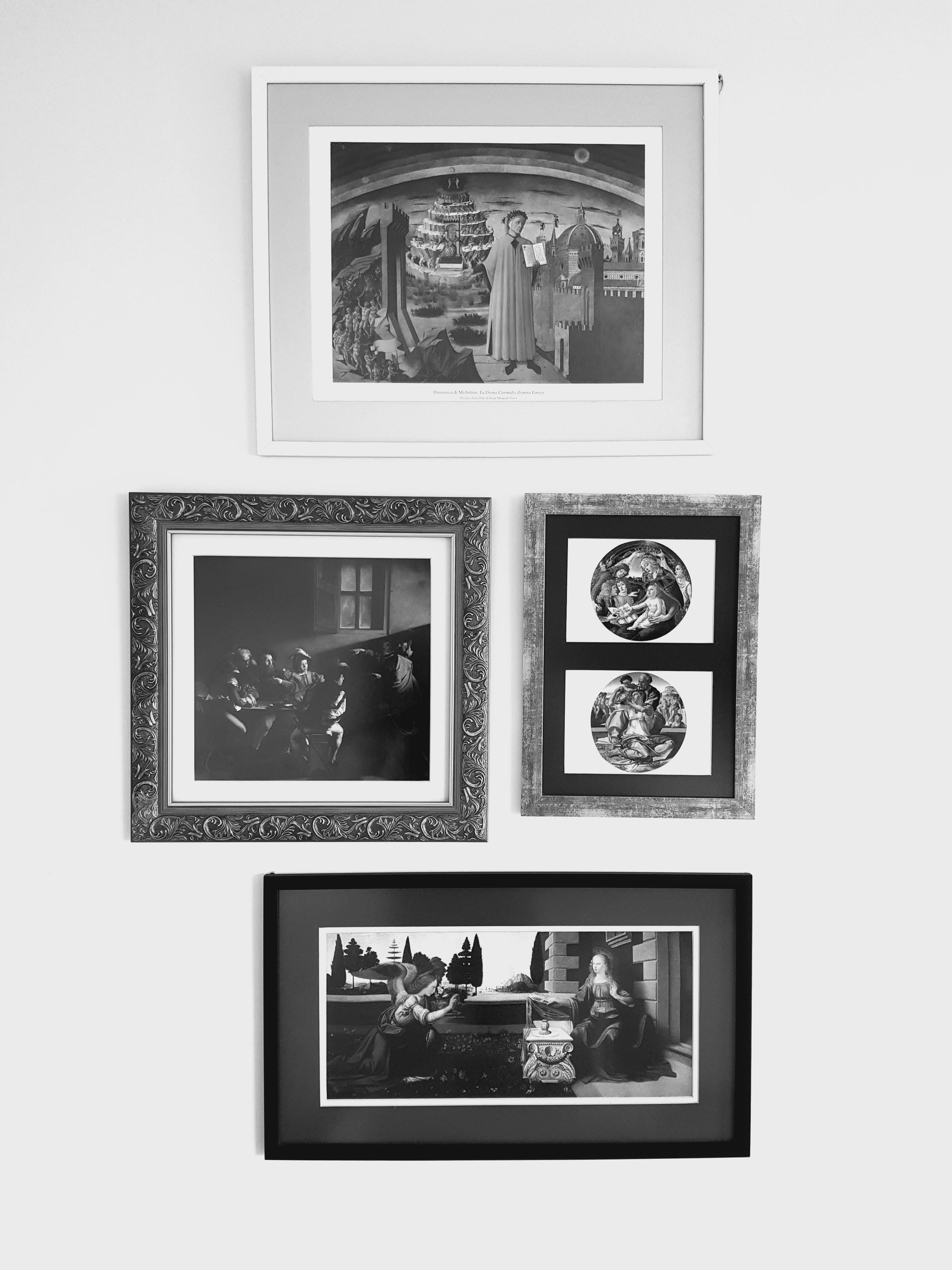 Before you mount your collection, do some planning. "Play with different layouts on the floor and find the one you like best," instructs Anthropologie Home Stylist Taylor Daroci. "Cut scrap paper to the size of each piece of artwork, then use painter's tape to mock-up the arrangement on the wall. You'll gain a good sense of how the artwork fills the space and can make any necessary adjustments – and avoid any unnecessary holes in your wall."
Article continues below advertisement
Paint A Mural
"Let your walls transport you to another place by adding a mural. Whether you hand-paint it or choose a wall covering, the motif will make a big impact," says decor writer Kristi Kellogg. If you are working on a kid's room, you could add a mural of their favorite cartoon character, but if you are working on your living room, consider creating abstract art — or hire someone to do it for you.
Add An Accent Wall
Want to add some real spice to your living quarters? Don't just smack on a motif — instead, transform the space completely with an accent wall. To pull this off, "choose a saturated color that pops against your other walls or a bold wallpaper print," says interior designer Alessandra Wood. Kellogg further suggests stenciling the surface.
Article continues below advertisement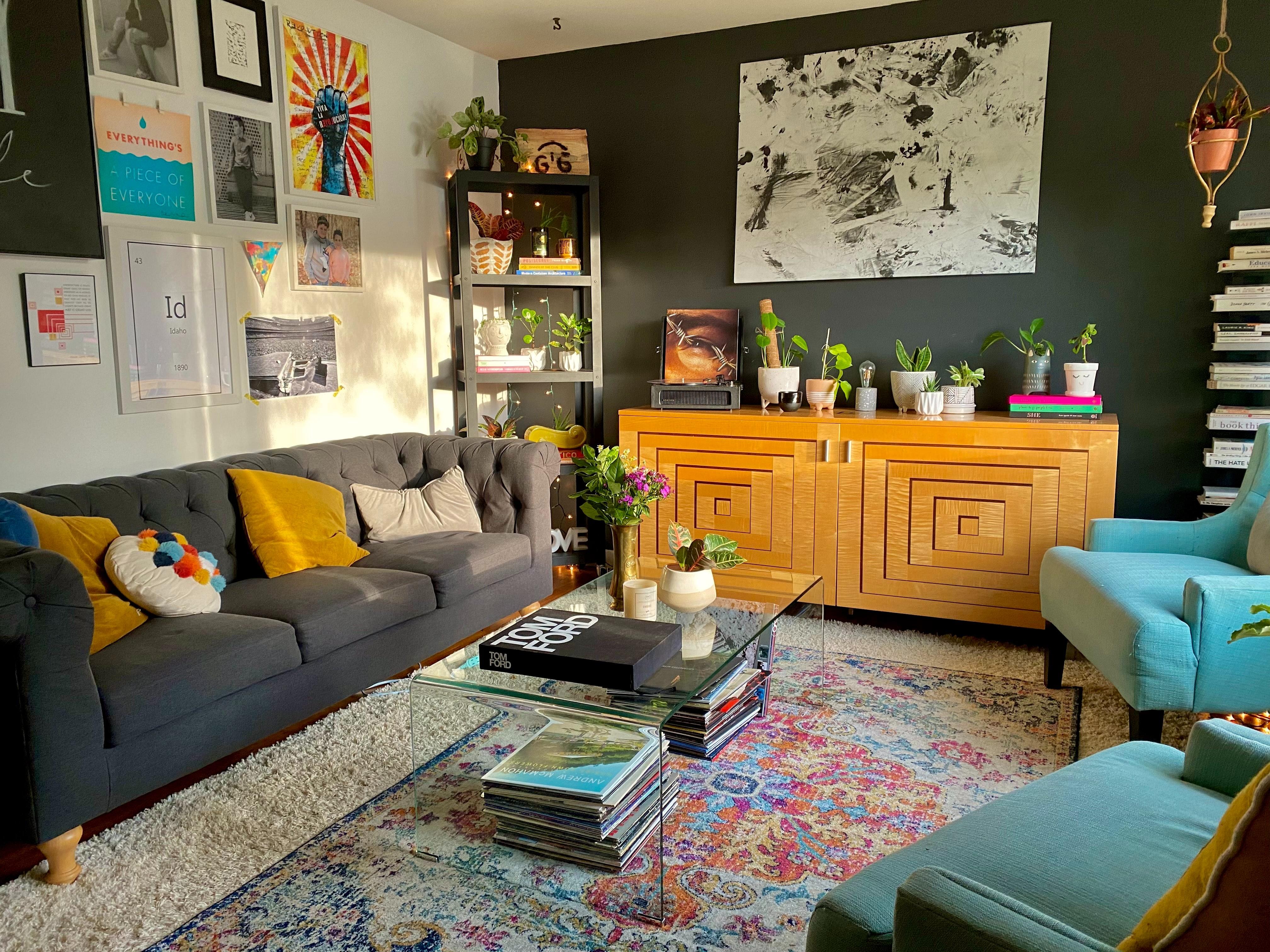 Play With Textures
Adding texture to your home's ramparts will generate both intrigue and warmth. You can hang faux-flowers all over the place or pin up a fabric tapestry. Playing with feel encourages you to think outside the box. Is there anything 3D you could sling up? What about old books, splayed open, or pretty plates?
Article continues below advertisement
Install Shelving
Are you a bookworm? If so, this plan of attack will warm your heart — cover your room with shelves and then stock them with novels. Luckily, there are a myriad of ways you can arrange these. "You can create an edited vibe alternating stacks of books and decorative objects. Or if your book collection is bursting at the seams, invest in closed shelves," suggests Wood.
Instead of mulling over how uninspiring your house's interior is, turn your thinking around. Picture your abode as a blank canvas and let your imagination run wild. Peruse websites and magazines or scour the aisles of home decor and thrift stores. Then, turn your inner artist loose and see what happens. After all, your only real limit is the "no" inside your head.