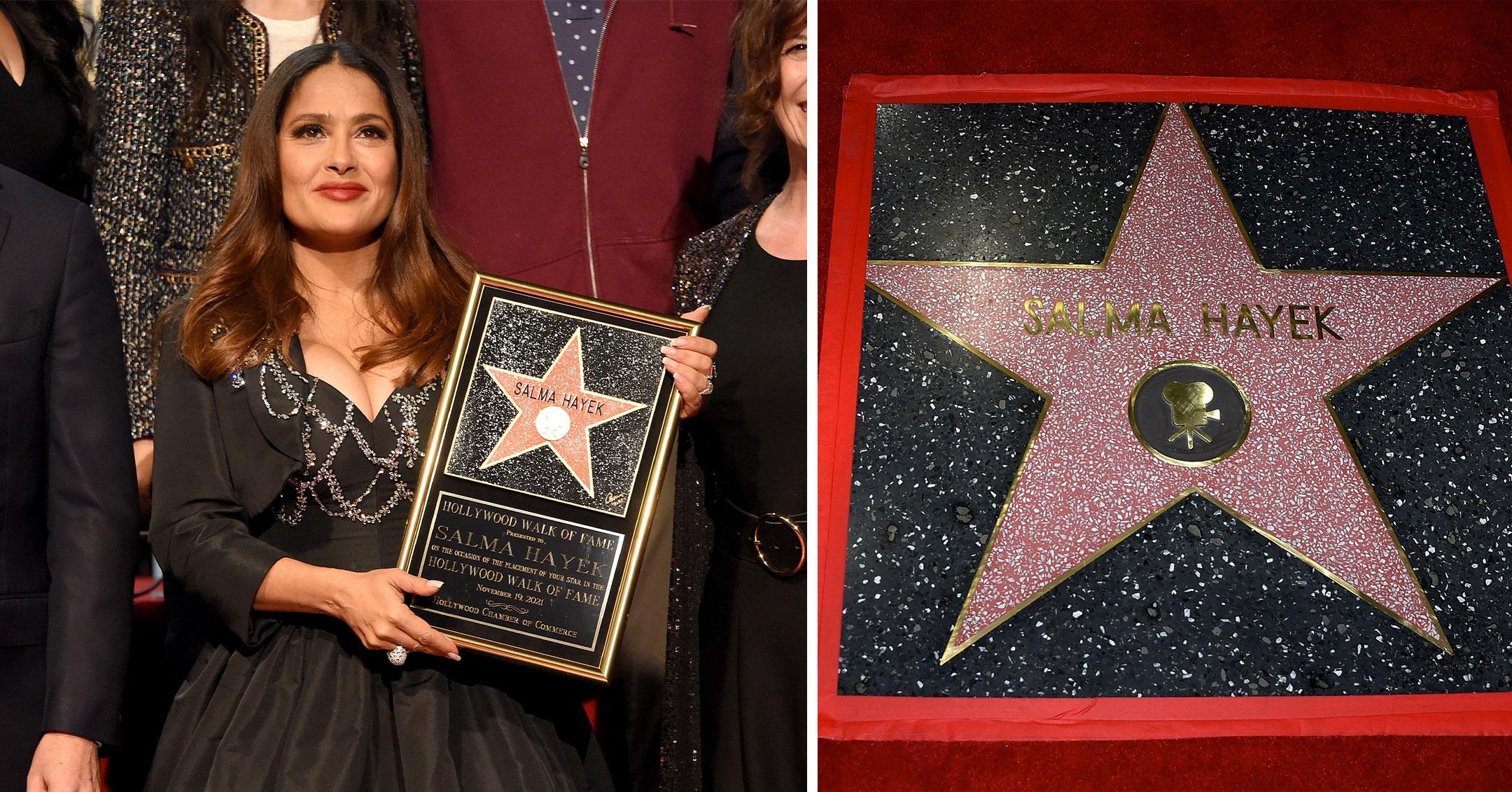 Salma Hayek Encourages Everyone To Pursue Their Dreams As She Receives A Star On The Walk Of Fame: See Photos From The Ceremony
A moment to remember! On November 19, Salma Hayek was honored with her very own star on the Walk of Fame, which is located at the TCL Chinese Theatre. Her plaque marks the 2,709th star in the lot.
"I've been an actress 37 years," she stated in her speech. "And I feel like my career is better than ever."
Article continues below advertisement
The 55-year-old received endless support on her big day, as The Eternals director Chloé Zhao and former costar Adam Sandler came out for the honor, as did her husband, François-Henri Pinault, and their 14-year-old daughter, Valentina.
"There it is!!!" she captioned this photo on Instagram. "We're all made of stardust." In her words to the crowd, Hayek acknowledged the importance of her milestone.
"I represent a lot of minorities in a way. I'm Lebanese, Mexican, Spanish. I'm a woman," she stated. "When I arrived here I was lucky to have a career because at the time, it was laughable to mention it. People told me there was no future for me here."
Article continues below advertisement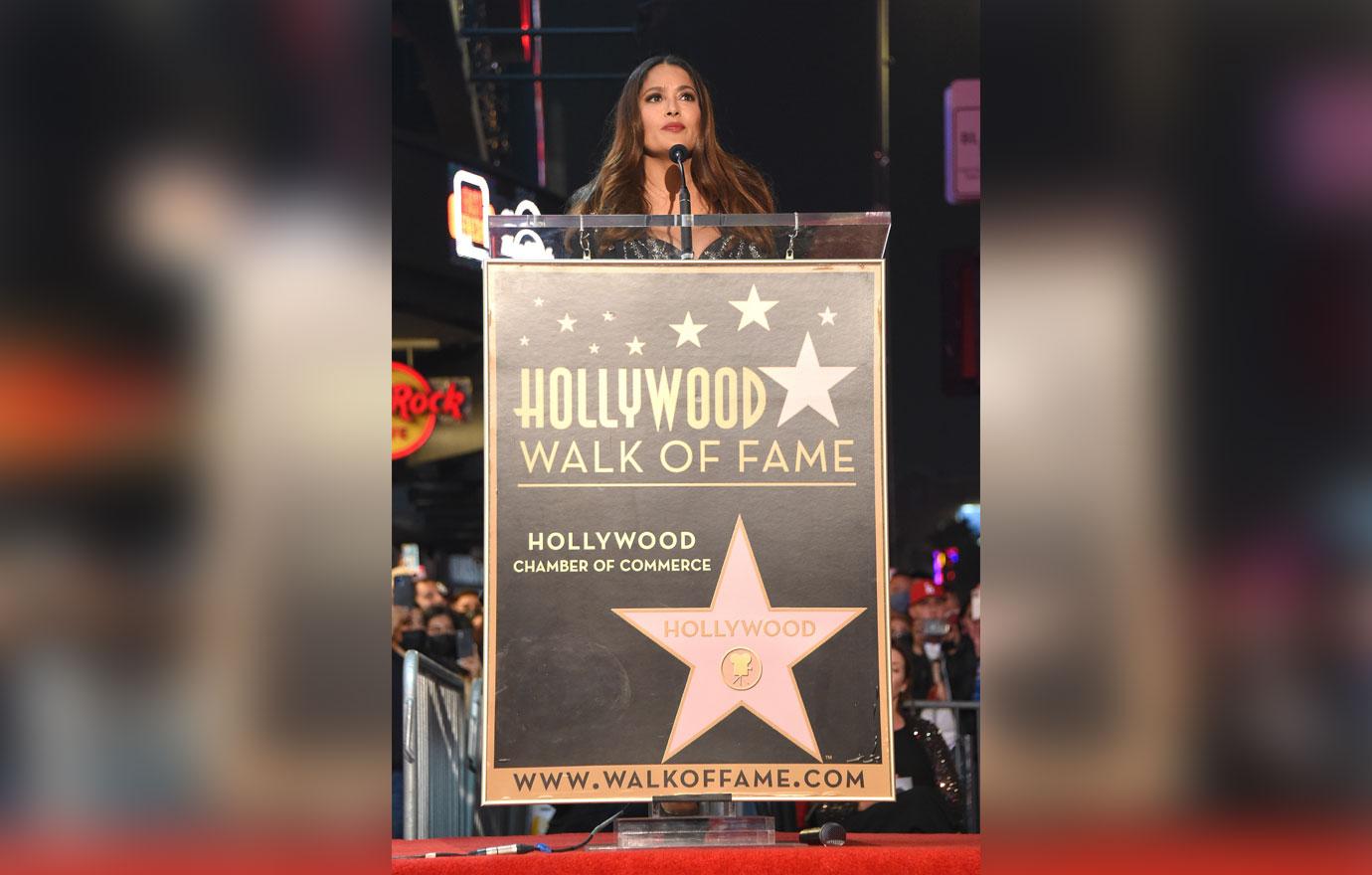 The Oscar nominee encouraged individuals of all backgrounds to pursue their dreams.
"I would say to all of you, find something to love because the one thing that I stayed for was the love of cinema,'' she said of moving to America. "Find something to love. If you think you aren't good at it, like I did, make yourself good at it. It doesn't have to be the movies, be your best at everything you do."
"Try to be better. Try to find the joy in what you do. Work hard. Prepare," she continued. "Don't care what anybody says, but most importantly don't listen to yourself when you bring yourself down.''
Article continues below advertisement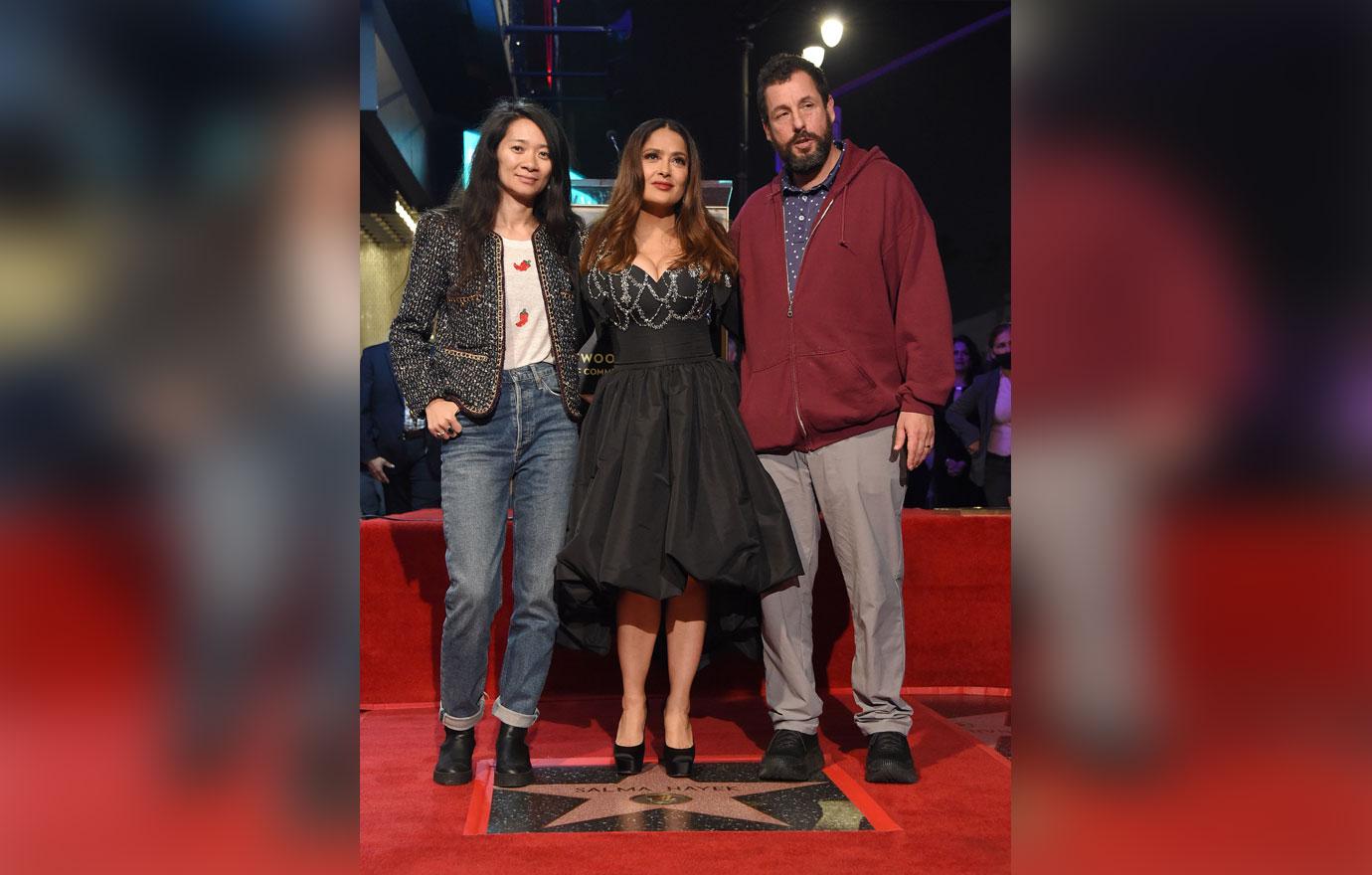 The House of Gucci star also gave a shout-out to those who have supported her along her journey.
"One of the best parts of doing this job for a very long time is that I have been able to make so many friends. And so many of these people helped me get where I am today with their support and inspiration," she noted. "So I don't feel like this is just my star; it's their accomplishment, too."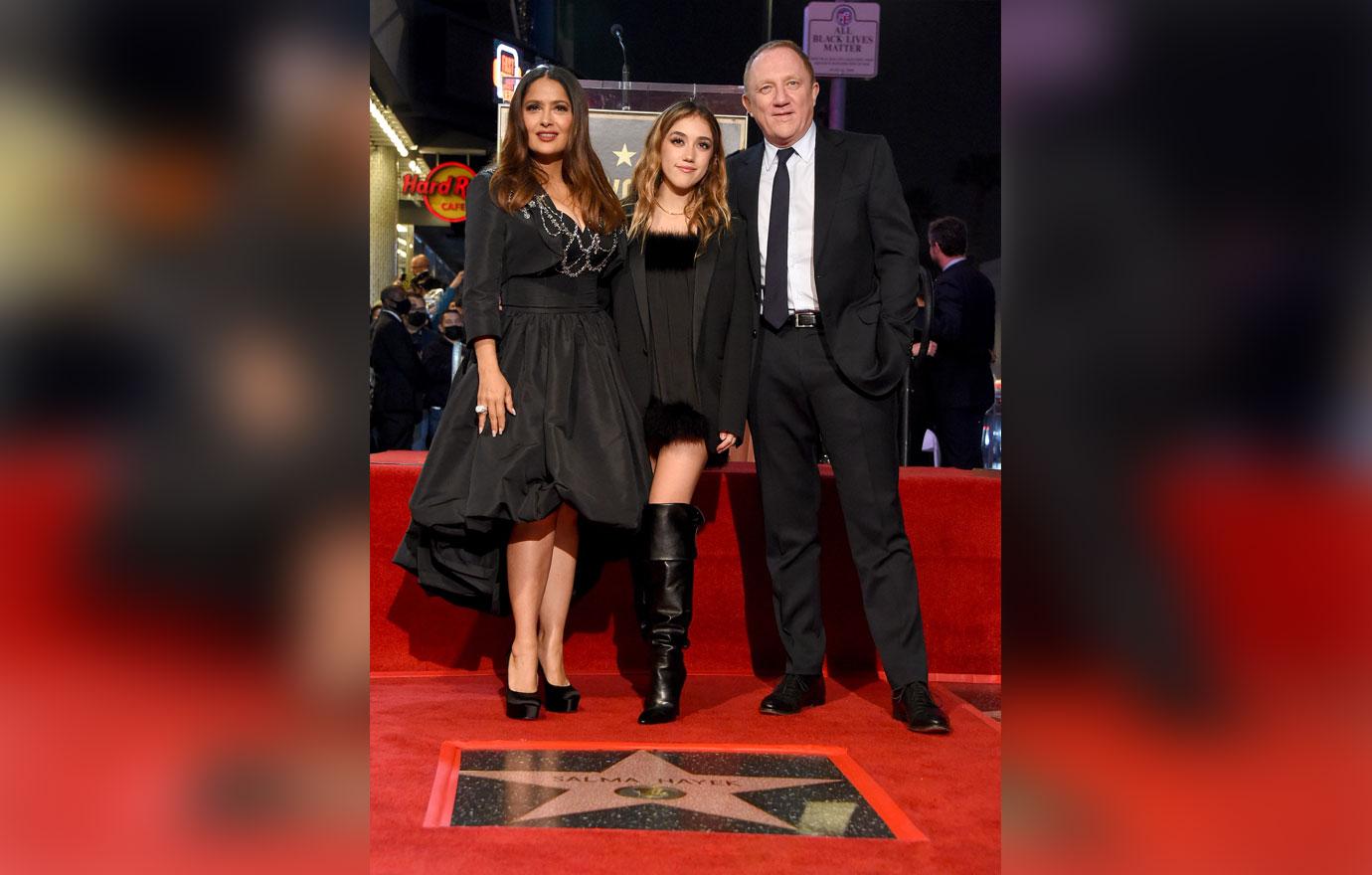 Hayek's daughter and hubby both gussied up in black outfits.
In September, the actress celebrated her only child's birthday, gushing, "My precious girl, you are everything to me."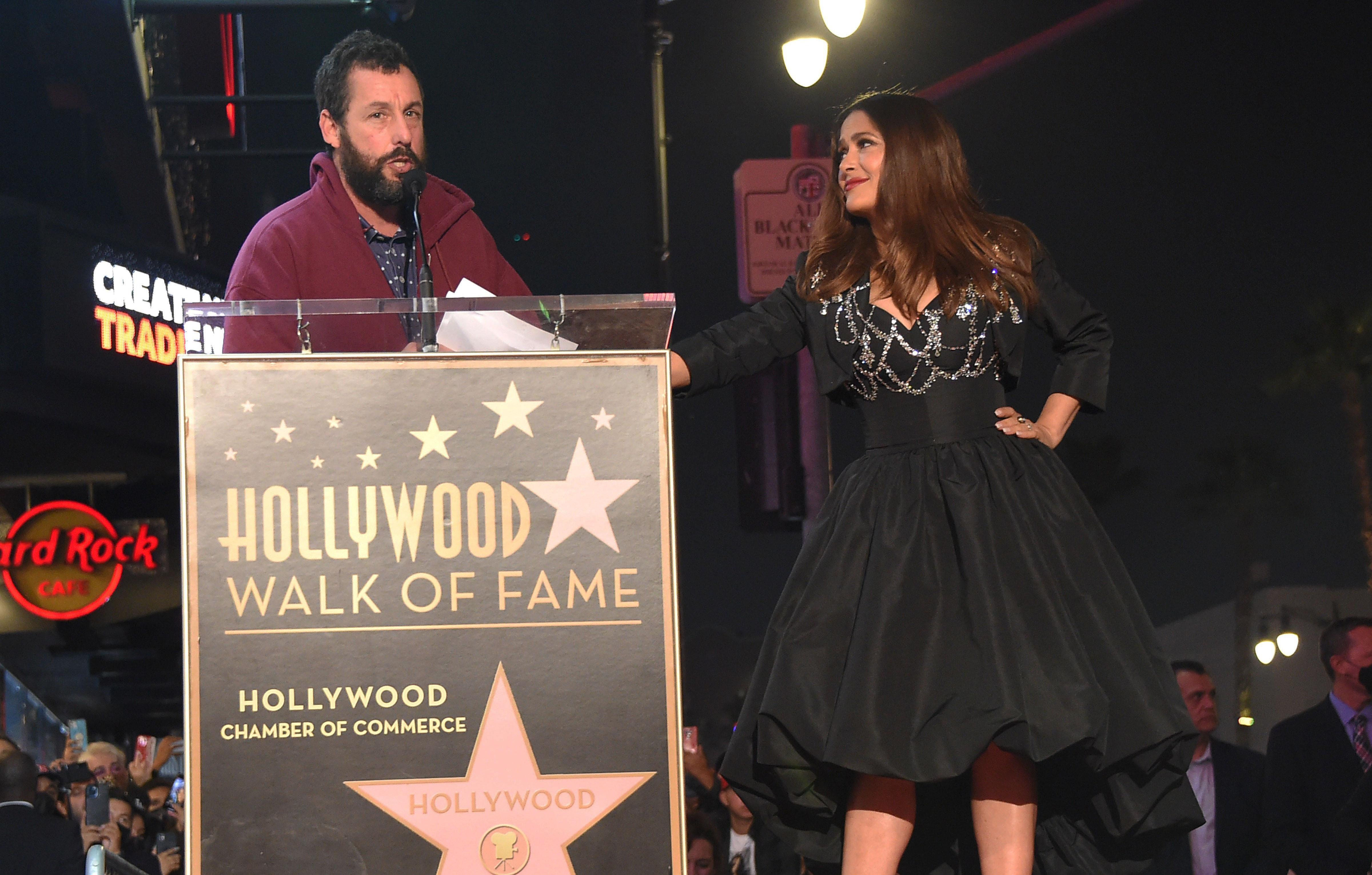 The Saturday Night Live alum introduced his good friend by saying, "It is my honor to be one of the presenters at the Hollywood Walk of Fame for the incomparable Salma Hayek."