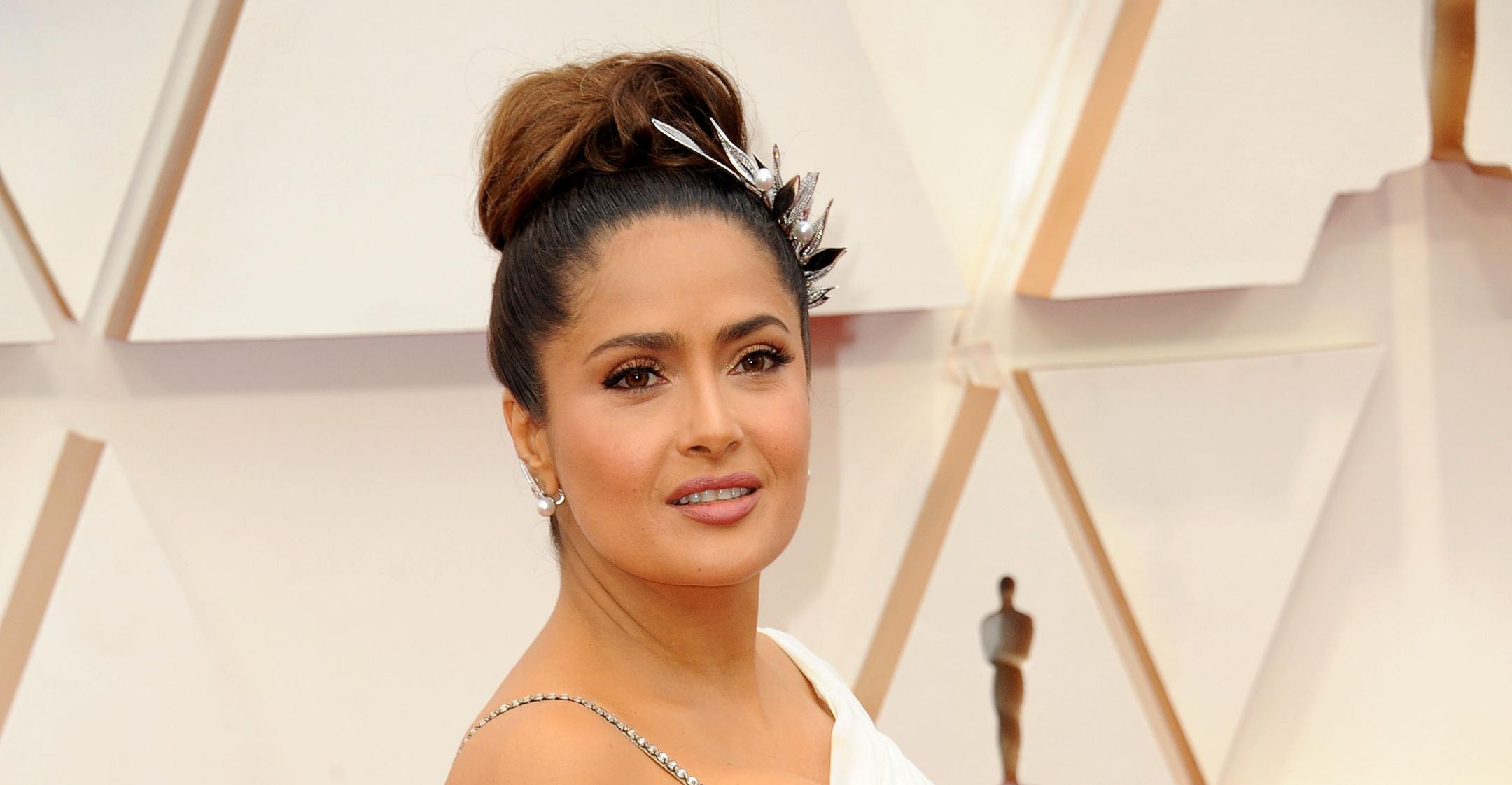 Salma Hayek, 55, Assumed She Was Too Old To Be Given A Superhero Role In 'The Eternals': 'I Was Shocked'
The upcoming flick The Eternals features a lineup of A-list actors, and while Salma Hayek certainly falls into that category, she confessed that she was "shocked" to be given a role in the superhero movie since she's in her 50s.
Article continues below advertisement
"I felt a sense of gratitude and excitement, not only for this but for what it meant about the possibilities for the future," she explained to AARP.
The actress, 55, plays Ajak, who director Chloé Zhao described as "the leader. She is full of wisdom and very perceptive — a mother figure to all the Eternals."
The Oscar nominee's optimistic attitude likely helped her nab the role, as she sees age as just a number.
"Growing old, to me, has to do with repetition. Something gets old when you've done it for a long time," she explained. "If you're always changing, if you're always curious, how can you be old? You're someone new today."
Article continues below advertisement
The mom-of-one has pointed out how Hollywood has a double-standard, as women are "expected not to age," she told InStyle. Despite that, Hayek refuses to try and make herself appear younger, as she's grateful for her body.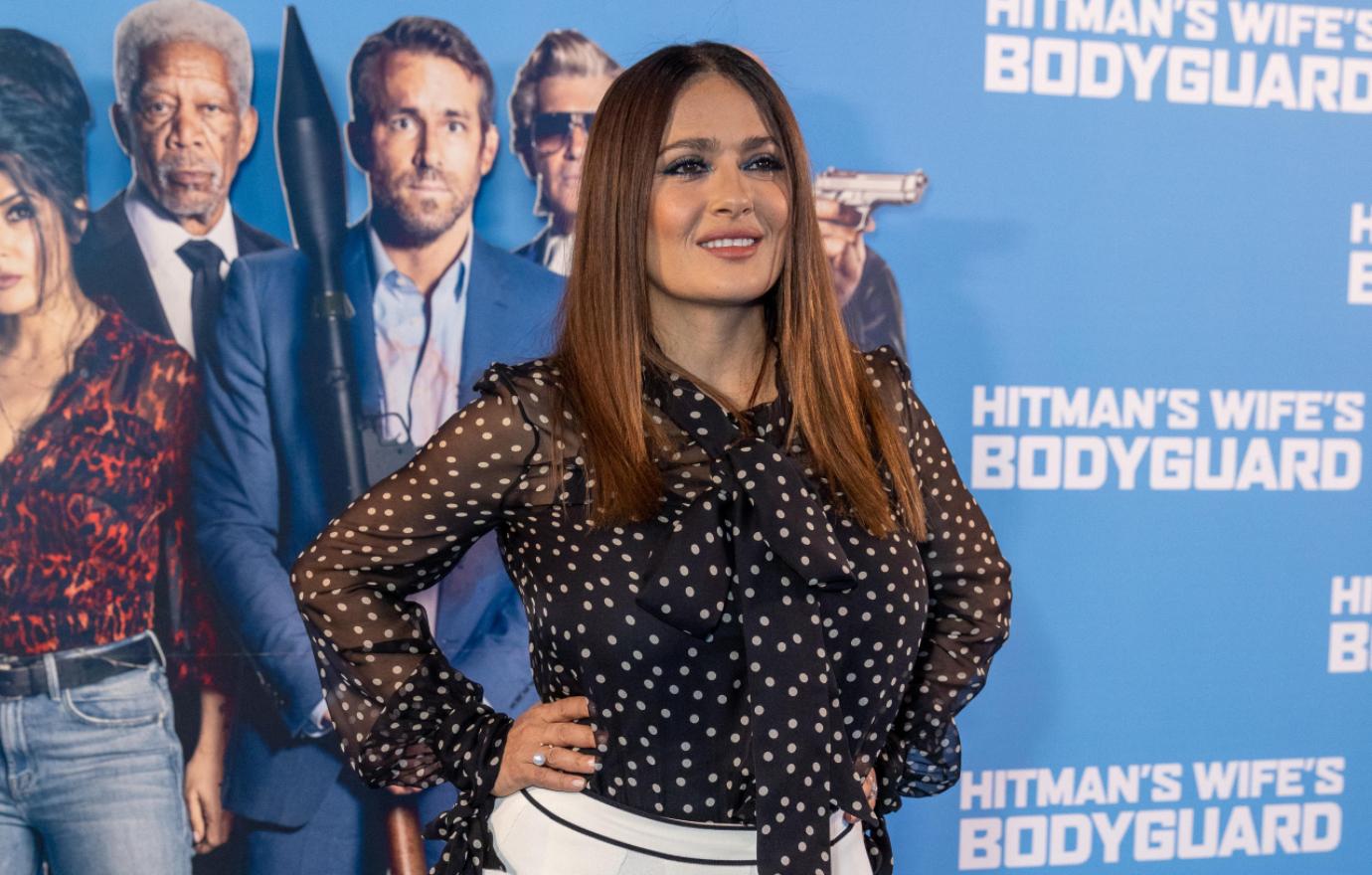 Article continues below advertisement
"[Given] how much mileage I put on my body and how much pressure and judgment I put on it, my body has been incredibly generous," she insisted. "I don't think I am some hot tamale, but I know that for my age, for the lifestyle that I lived, I'm not doing too badly. And I attribute all of this to meditation."
The star brought her personal experiences as a woman into The Hitman's Wife's Bodyguard, telling producers that if she were to take the part, it needed to be grounded in reality, meaning her character would be experiencing menopause.
"When I was going through menopause myself, I wondered, 'How come nobody talks about this in the movies?'" she noted.
"I've been menopausal for a long time. I think since I was 40 years old," she revealed, adding that she had to take a "terrifying" test before it was confirmed.
Hayek recalled the questions "asking things like, 'Are your ears growing and there's hair growing out of them? Are you growing a mustache and a beard? Are you easily irritable? Are you crying for no reason? Are you gaining a lot of weight really fast that doesn't go away no matter what you do? Are you shrinking?' And then they ask you, 'Is your vagina dry?'"