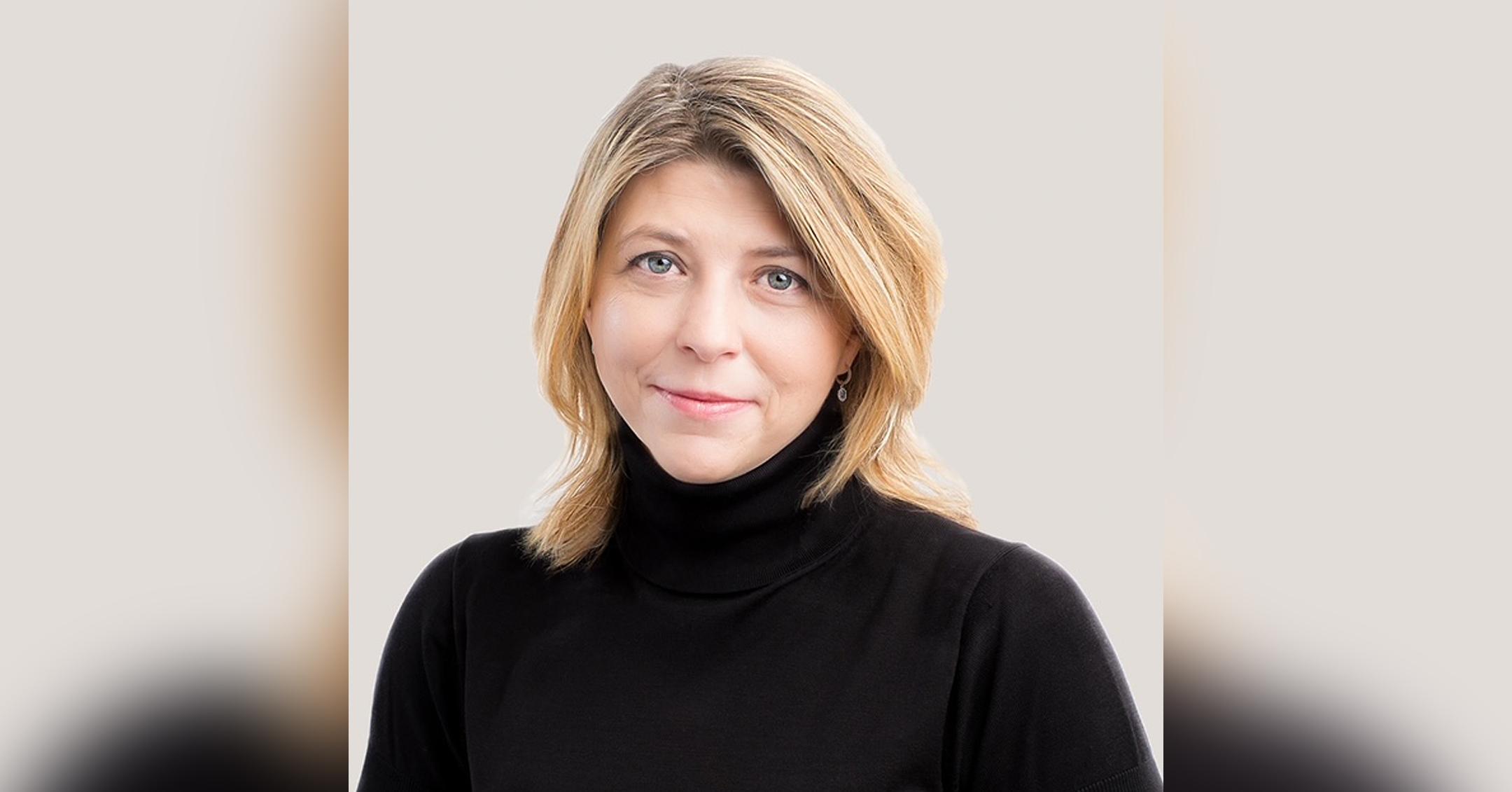 Exclusive: CEO Of Kindra Catherine Balsam-Schwaber Declares To Normalize Talking About Menopause, Says 'We Want Women To Feel Supported In Every Phase Of Their Aging Bodies'
Catherine Balsam-Schwaber has worked "in every media company other than Disney, mostly in marketing, management and production roles," but the businesswoman knew she wanted to tackle something different when she became the CEO of Kindra, a women's wellness brand focused on menopause.
Article continues below advertisement
One of the reasons Balsam-Schwaber changed her career path is because she too "was having my own menopause issues" when she turned 50.
"I had a misdiagnosis by a doctor early on in my journey, and so I had really been doing my own research and one of the things that I realized is that there just wasn't a lot of information, and no one talked about menopause," she exclusively tells Morning Honey. "Menopause in many ways is the double whammy of sexism and ageism in culture, and there was so much opportunity to be able to educate women and also to get women to talk about this change and phase of life."
Article continues below advertisement
As a result, Kindra's mission is to help women during this weird time in their lives. "Kindra is a movement, and when we think, how do we change the culture around menopause? It's really simple, it's about getting people talking, we need to get women talking, we need to get physicians talking, we need to get health and wellness experts talking, and we need to get all of the communities to understand that it's not only the message that menopause is important, but we need to distribute knowledge," she explains.
Article continues below advertisement
"Women talk to me all of the time and say, 'This snuck up on me,' and then followed up by, 'I had no idea what was happening to my body and nowhere to turn.' But because women are more vocal about what they need now than ever, women don't want to be ignored, so they are also demanding resources and information and product because they are out there searching for it, and we are here to meet that demand," she continues.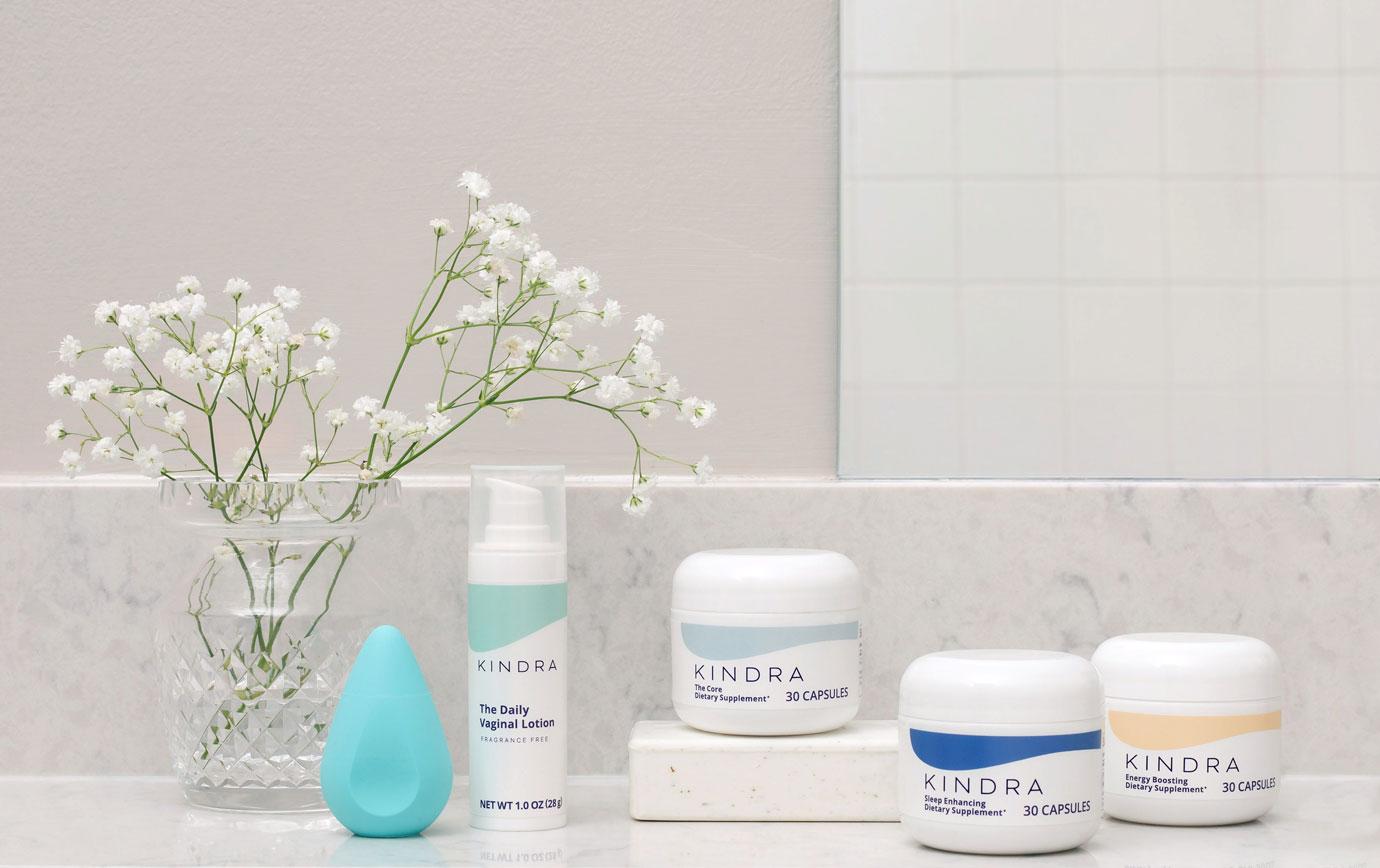 Article continues below advertisement
Instead of women feeling lost, Kindra is here to offer solutions. "I think the work that we are doing now in partnership with other companies that we work with but also with our community and our customers to be able to know how to find the right products [when going through menopause]" is key, she says.
Additionally, there is a quiz that can explain the "34 concerns" that happen to the body during menopause — or the Facebook community is "great because it's women talking to women."
Article continues below advertisement
"We are always fine to share the stories of women's menopausal journeys, because again, going back to making you feel like it's just a normal thing to talk about, hearing other women's stories is reinforcing the fact that you are not alone in this journey," she says. "This is a new physical experience that you're managing and something that can make you feel uncertain, and the more you are able to vocalize the support that you need from your doctors, from your colleagues, from your family, the better off you will be. Secondarily, we are empowering you with products that actually help to manage your changing body."
Ultimately, Balsam-Schwaber wants women to know "that they are still the same" whether they are going through menopause or perimenopause, which can occur when a woman reaches her 40s or 50s.
Article continues below advertisement
"We want women to feel supported in every phase of their aging bodies," she states. "I want to feel great about the fact that we are here supporting women's aging bodies, full stop, starting as early as we can and continuing as late as we can so that we don't have to feel vulnerable. We can feel empowered because we have the knowledge that we have choices and support mechanisms for all aspects of our aging bodies."
"The more we can keep talking about it — all of us collectively — the better off we will be," she declares.
Article continues below advertisement