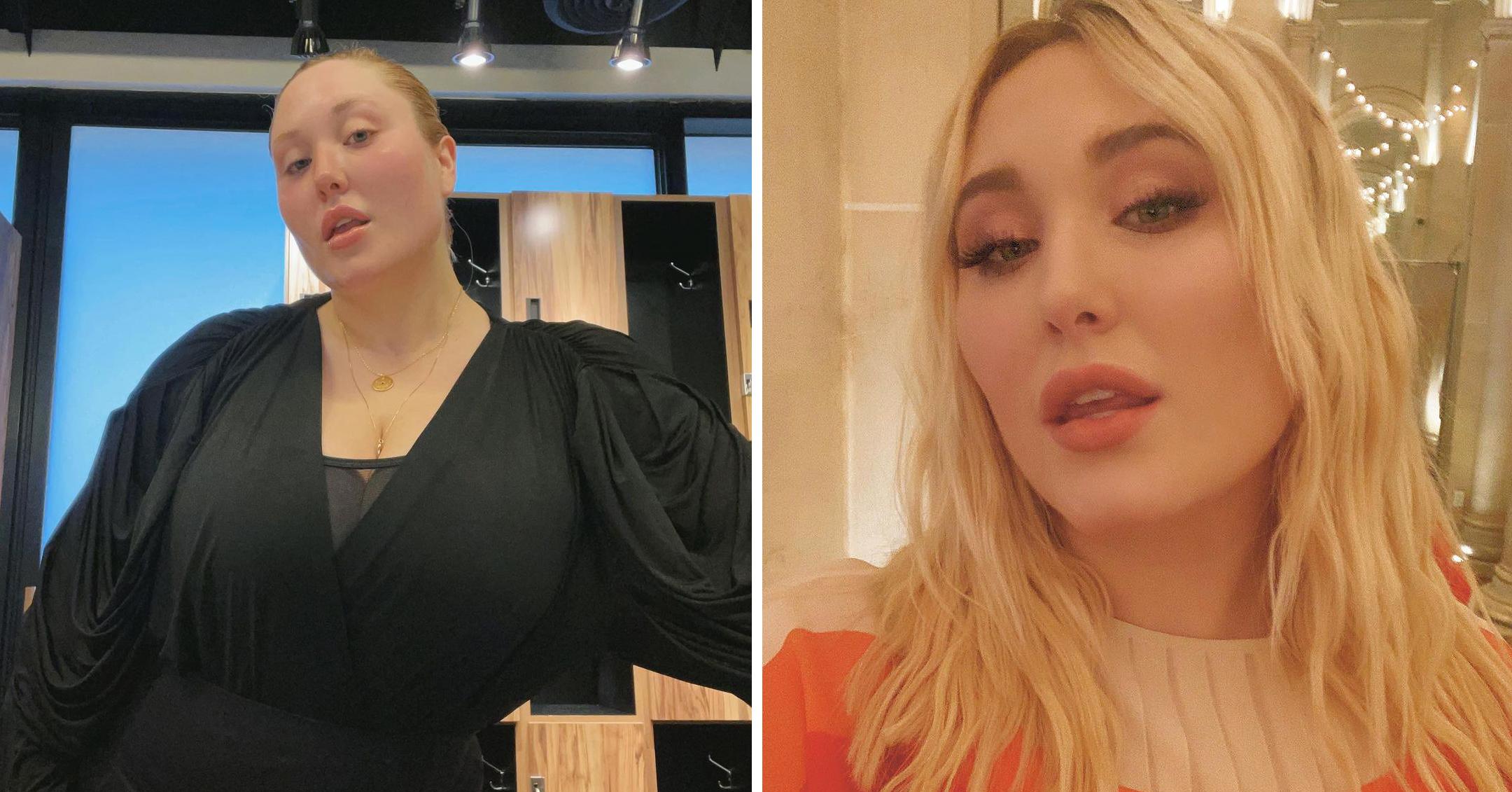 Exclusive: Hayley Hasselhoff Wants To 'Break More Barriers In The Beauty & Skincare World,' Says It's Her 'Next Goal'
Hayley Hasselhoff has made waves in Hollywood, as she was the first curve model to land a European Playboy cover — and she has no plans on stopping anytime soon.
Article continues below advertisement
"What I hope for is to really break more barriers in the beauty and skincare world because I think that for curve women, there isn't a lot of representation, which is so silly to me because makeup and skincare is something that is universal and shouldn't really placate towards a side," the 28-year-old exclusively tells Morning Honey.
"So for me, that is my next goal, and my hope is to really break those barriers because I think we should be represented, and if we are breaking down the walls when it comes to runway, when it comes to high street fashion, but what is going on in skincare and beauty is I don't think there is always a curve girl that is represented, and I think that would be a great step forward."
Article continues below advertisement
The blonde beauty — who has been modeling since she was 14 — notes though the industry and society has "come really far," there "is still obviously going to be a long way to go until we feel like we are included without having to speak up for being included."
"The Ashley Graham's of the world, they weren't seen on magazine covers and people didn't know that beauty didn't come in all shapes and sizes," she says of growing up. "So, I felt a very close duty at the beginning of my career to start to tell that story."
Article continues below advertisement
Now, the podcast host is trying to help others since she believes she was put on this universe to "be able to tell my pain through story, and my pain through body image was a lot like others."
"I've been there, I've been in high school being curve, I've been in middle school being curve and it can be really challenging and very difficult," she admits. "Fashion is a relatable voice worldwide, and there can be movements made through it. Sometimes in media and fashion, you have to find the loopholes to make the movements, make others feel comfortable and welcome, and I have been given a gift to be able to make that movement through my own struggles, which will relate to another person who may be dealing with it as well but may not be in the public eye."
Article continues below advertisement
Though the California native has grown to love herself, she wants others to know that it is possible, even if they are struggling.
"I think sometimes you need to validate your body and the beauty of it – and also remember that our body are a vessel, they are our home. We have to treat them with kindness and care, they are the one thing that stays with us in this life," she shares.