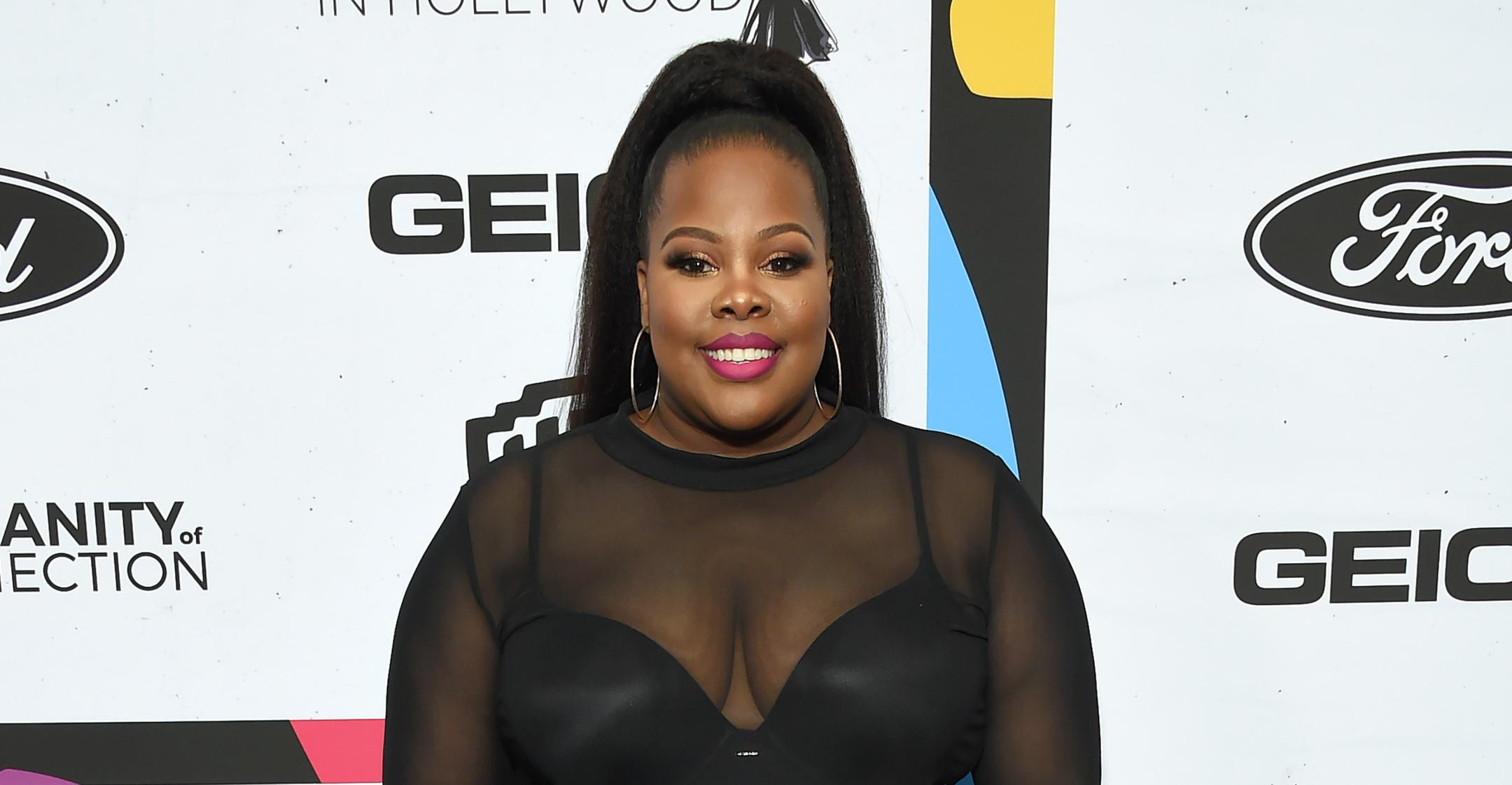 'I Would Never Let This Industry Stop Me': Amber Riley Is Proud To Have Created Her Own Lane As 'A Plus Size Black Woman'
On Glee, Amber Riley's character, Mercedes Jones, was always confident in her capabilities — but the same can't be said for the actress herself.
Despite having an amazing voice, Riley admitted that she didn't realize her immense talent until she joined the show, which ran on Fox from 2009 to 2015.
Article continues below advertisement
"I know that is surprising to hear but Mercedes ... I never would have attempted some of the songs that I sang on the show because I never considered myself to be a belter. And that surprised a lot of people, but I always had this soft soprano voice my whole entire life," she shared with Hollywood Life. "I really, really actually found my voice on that show. I really did."
Article continues below advertisement
Since wrapping up the series, Riley's confidence has only continued to build, and she even landed parts in stage productions of Dreamgirls and Little Shop of Horrors.
Now, she's acting as the star and co-executive producer of Dream, an upcoming musical comedy for NBC.
"As a person that's been in this industry a really long time you start to you learn a lot from your directors, you learn from your fellow actors, you learn a lot on set and I've learned so many different legs of this industry," she shared. "And for me, being a plus size Black woman, there aren't a lot of roles for us, so being able to create my own lane was very, very important to me."
Article continues below advertisement
"I know what I'm capable of, and I would never let this industry stop me from showing what I'm capable of," added Riley.
While the star was just one of a large ensemble on Glee, she'll take center stage in Dream.
"I am a leading lady," she stated. "I've always said that about myself. So, getting the opportunity to help write, create a character, create a story and hire people that I think are just talented and not put anyone in a box, and represent all shapes and sizes and races — it is super exciting."