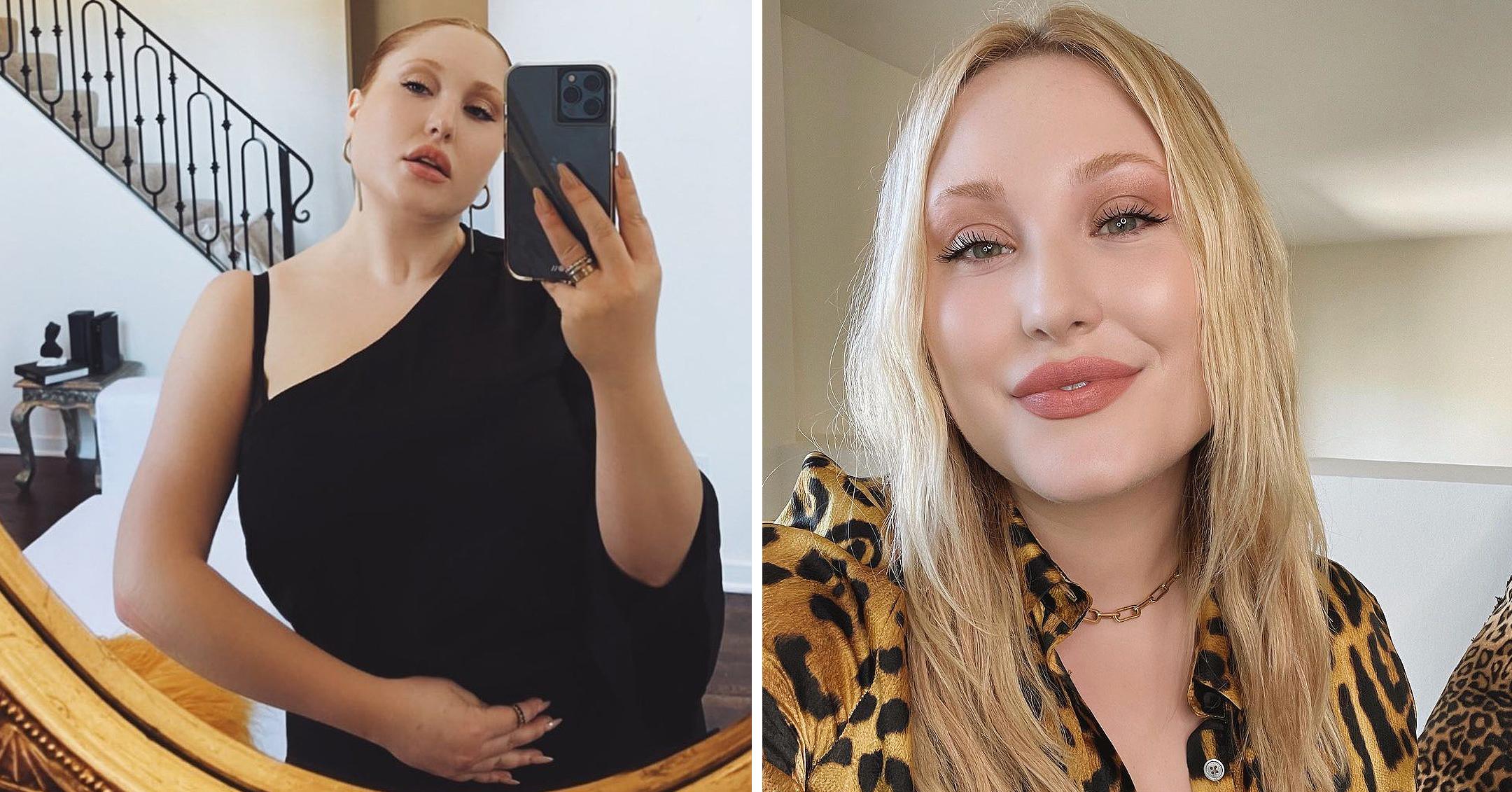 Exclusive: Hayley Hasselhoff Admits It's 'Beautiful To Be Honest & Vulnerable' With Her Fans About Mental Health On Her New Podcast
It's been a tough year for everyone — something Hayley Hasselhoff knows all too well, which is why she decided to launch her IGTV Series Redefine You: A Conversation for Wellbeing during the pandemic.
Article continues below advertisement
The series touched upon people's mental health journeys, but now the blonde beauty — who has dealt with anxiety, social anxiety and situational depression herself over the years — is taking it even further and creating a podcast so she can really interact with her fans and have open and candid conversations with wellness practitioners and her friends in the industry.
"The first week in lockdown, I went from traveling a ton to then being standstill, and I was like, 'What can I do during this period to use my voice for the better?' And as somebody who has been a body activist for so many years, talking about mental health has really been a part of my story, but in doses," the 28-year-old exclusively tells Morning Honey about her podcast, "REDEFINE YOU," which drops on Thursday, June 24.
Article continues below advertisement
"I have never fully come out publicly in a confident way, saying I have struggled with anxiety or social anxiety or depression. It was the first time I said, 'As artists we deal with the fear of the unknown every single day, professionally. That is just a part of our career. We have to walk alongside this anxiousness.' So, I was curious — what's in their toolbox? How do they struggle but still show up for a live show?" she continues.
Article continues below advertisement
Now, the model is hoping people feel inspired once they "hear other people's ownership of self and then [how] it relates back into you reflecting on your own worth."
"It's super powerful to hear from people who are in the public eye, that they too struggle, and I feel like we're finally in a place where we want to speak about that," she says. "I think we're in a place because of the collective anxiety that we have all faced over this past year, where we are understanding there is so much strength and vulnerability, and the compassion that you have towards another is being able to relate to them, that you were never actually alone in your struggles. We've all been through it, but you can still lead a beautiful and successful life – no matter if you struggle with a mental health disorder or not."
Article continues below advertisement
The actress teased that listeners will get to hear stories from The View's Sara Haines, Kevin McHale and The Doctors co-host Dr. Dominic Sportelli.
Though the episode has yet to be released, Hasselhoff is so excited to hear what people think.
Article continues below advertisement
"It was beneficial for me for so many reasons and still is to this day," she explains of wrapping up each episode. "When I leave during a taping, it's like a weight gets lifted off my shoulder, and I am just empowered to go about my day. I feel so much better, and I have heard what someone else's struggle and I have also then heard the evolution to how they have gotten through their triumphs – they've had those really bad days, but they have gotten them back."
Article continues below advertisement
She adds, "It then sets me up, like I can do that too, and it can help me too. Just to be able to be honest and vulnerable has been beautiful. I am so thankful to everybody who has been along the way with me in this journey this past year and how it's been received, to open up this dialogue because I really truthfully want to be there for anybody that is listening. I do really want to hold their hand along their journey and let them know that it's OK because I had to do that for my own self throughout all of this, and it can be tough."
Ultimately, the California native wants her podcast to resonate with others. "I think is really powerful to be able to showcase that public figures struggle too and to really understand somebody's evolution and journey and how they have gotten to where they are – emotionally not just professionally," she says. "I really hope that it feels like you've got your own therapist, you've got somebody that is walking alongside of you, telling you that you got this, we're here, and even if you are maybe in a challenging moment, that's OK, and even if you're in a wonderful moment, join in! It's about celebrating all aspects and all pieces of your life."