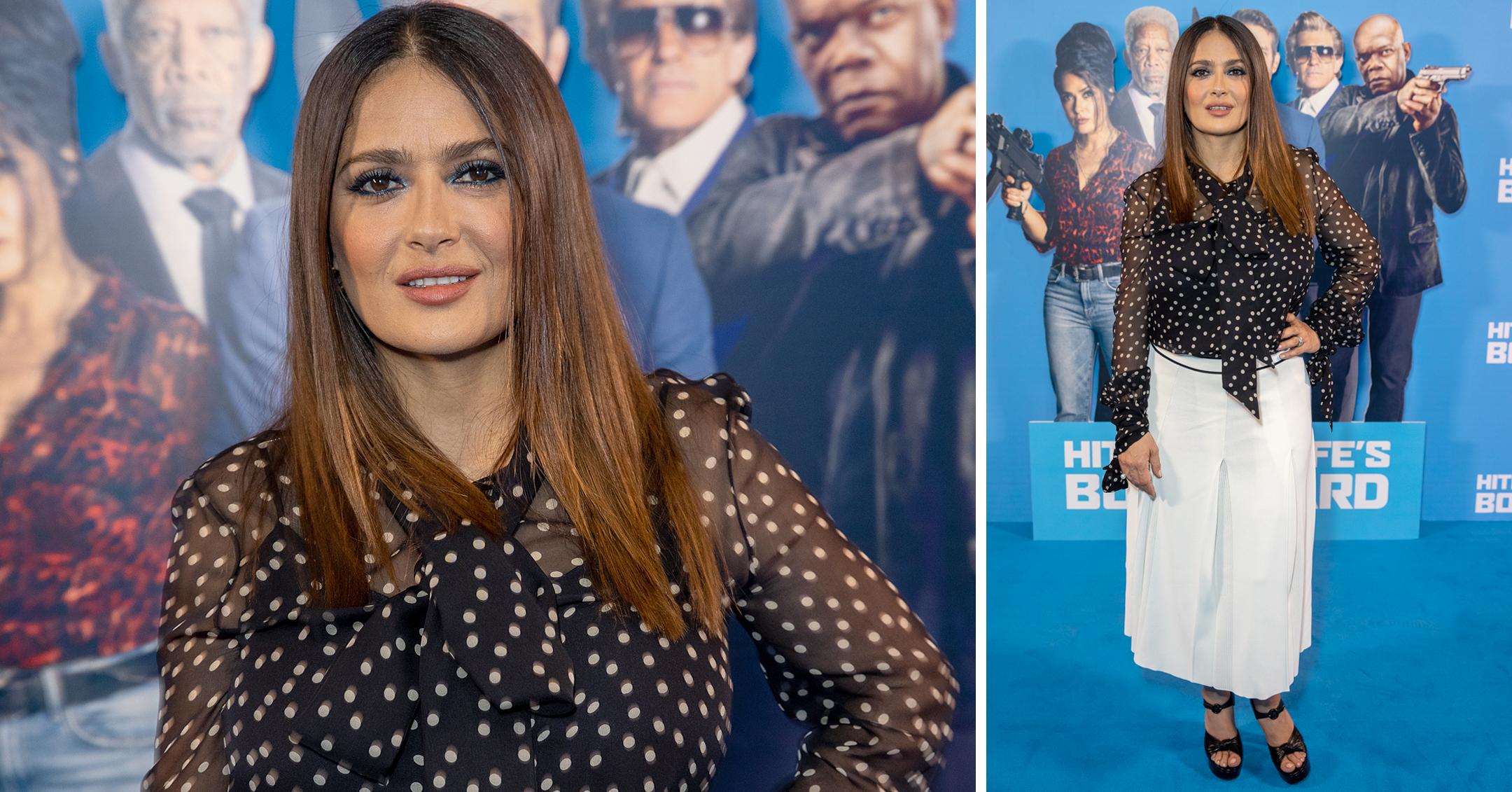 Salma Hayek Keeps It Simple In Black & White For Screening Of Her New Flick 'The Hitman's Wife's Bodyguard' — Photos
Now that movie theaters are opening back up, red carpets are returning as well! On June 14, Salma Hayek stepped out in London to attend a screening of her latest motion picture, The Hitman's Wife's Bodyguard.
The action-packed movie is a sequel to the 2017 film, and Hayek confessed that she was "shocked" when she learned the follow-up would center on her character.
Article continues below advertisement
The actress recalled producers telling her about their idea, but at first, she didn't believe them.
"When we started talking about it, he told me the storyline, and then I realized, 'Oh, my God, this guy is not only for real, but he also wants me involved in the process,'" she shared. "Then I said, 'Let's make it really interesting and talk about menopause in a funny way.' Imagine if you have a character that's already crazy and then add those hormones."
Scroll down to see the star's timeless outfit.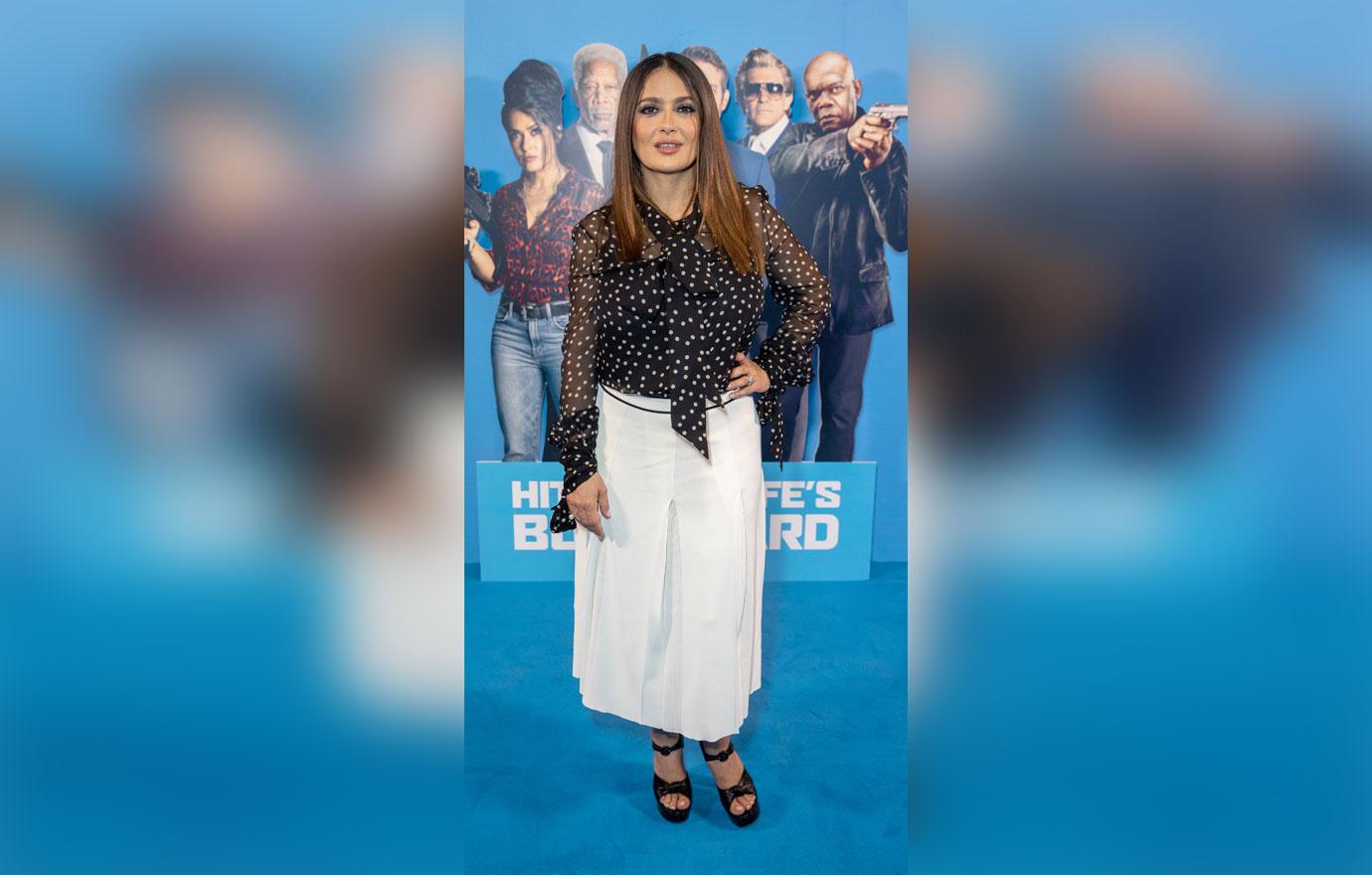 For one of the first red carpets of the year, the Oscar-nominee paired a long white skirt with a black shirt that featured white polka dots, a pussy-bow necktie and sheer sleeves. Her platform ankle-strap heels kept to the neutral color palette as well.
Article continues below advertisement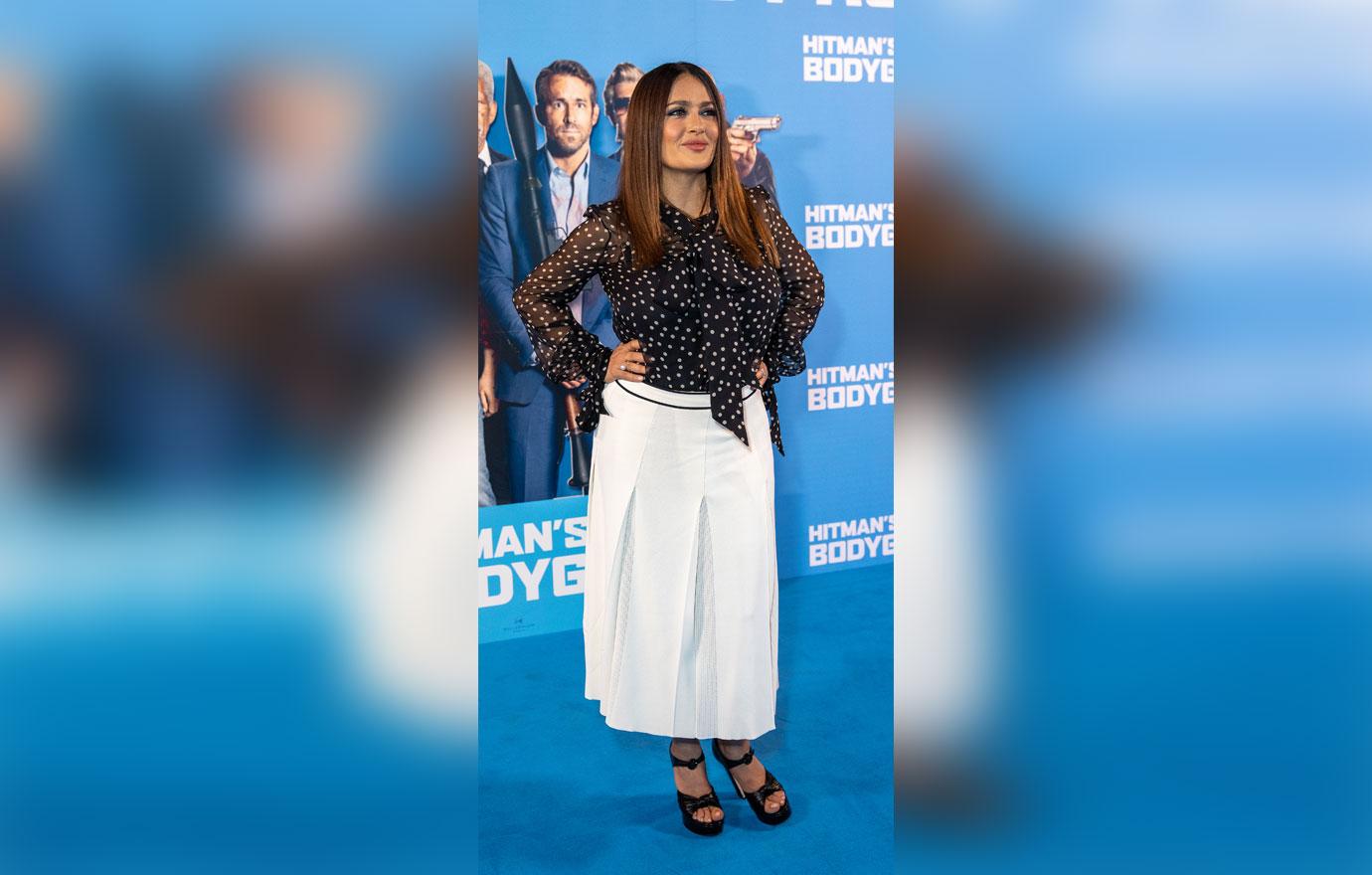 The gorgeous Frida star has "no shame" when it comes to showing off her fab body, recently posting a few bikini-clad photos from a vacation.
Hayek revealed she had to gain a few pounds for her role in House of Gucci, but now that she's done filming, she's had a tough time dropping the extra weight. "I've lost very little," she told InStyle. "You go, 'Whoa, whoa, whoa.' You gain it so fast, but it takes so long to lose it."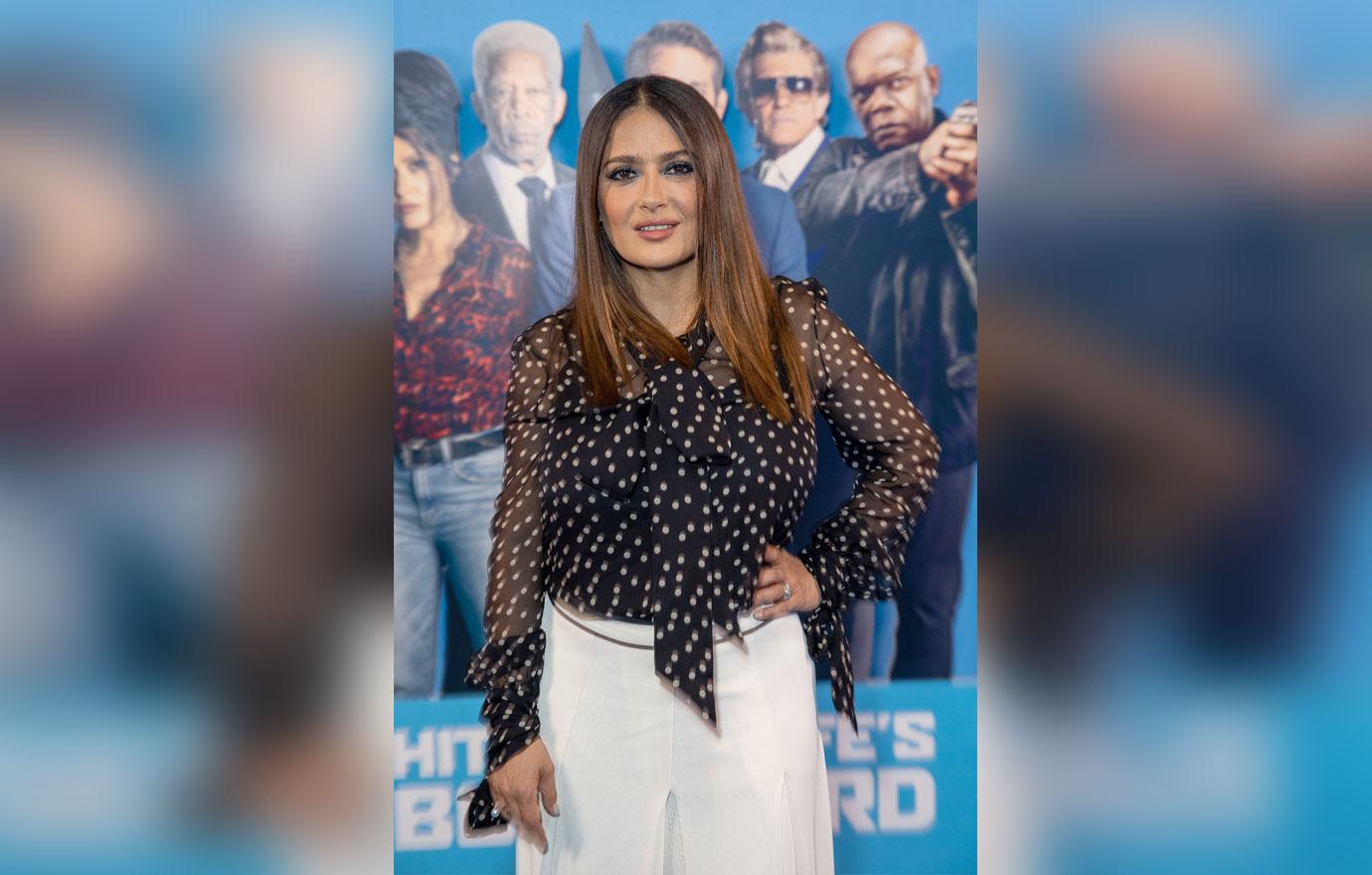 Regardless of what the scale says, the brunette beauty is proud of her shape, especially given "how much pressure and judgment I put on it," she noted. "I don't think I am some hot tamale, but I know that for my age, for the lifestyle that I lived, I'm not doing too badly."
Hayek's accepting outlook stems from her beloved meditation practices. "It makes you experience your body with a lightness that's really delicious and satisfying," she claimed. "With the breathing and the going inside, you explore your body in a different way, and you learn not to go crazy with the expectations."