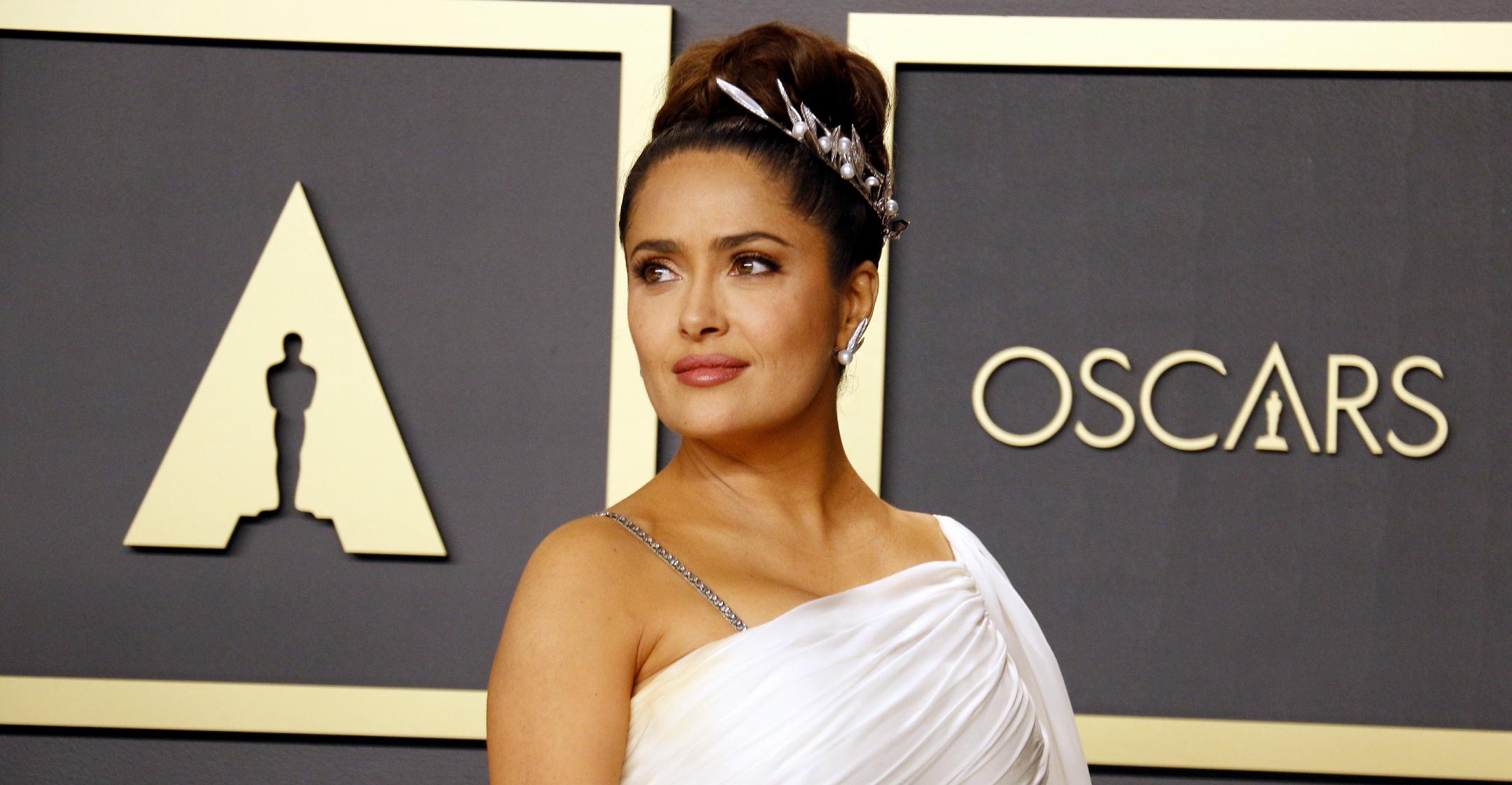 Practicing Meditation Helps Salma Hayek Take Pride In Her Body, Even When She Puts On A Little Weight
Women face immense pressure to look a certain way, and in Hollywood, that's only intensified.
It's something Salma Hayek has experienced for years, as she told InStyle, "as you get older, you're expected not to age."
Article continues below advertisement
The actress had to gain weight for her role in House of Gucci, but she admitted that it's taking her "so long" to lose those extra pounds. Still, she's happy with the way she looks.
Given all of the "mileage, pressure and judgement" she's put on her body, it's "been incredibly generous" to her, she noted.
Article continues below advertisement
Earlier this year, the star posted a string of bikini photos on Instagram, which felt "liberating," she told Entertainment Tonight.
"I'm glad I took a lot of pictures, I have no shame on it because it was the first week of the vacation," she said. "But after that first week and when I heard that everybody was going back into quarantine, I started eating again."
But even after her getaway wrapped up, she continued to post photos.
"I saved my pictures; I'm not in the same condition today, and I'm spreading the love out like every two weeks. People are sick of it but I'm going to let them take a break," she quipped. "They're going to think I'm wearing a bikini every day. No, they're all from the same location."
Article continues below advertisement
"I don't think I am some hot tamale, but I know that for my age, for the lifestyle that I lived, I'm not doing too badly," she shared. "And I attribute all of this to meditation."
Hayek took up the practice over two decades ago, and the breathing techniques have helped her ever since.
"It makes you experience your body with a lightness that's really delicious and satisfying," she insisted. "With the breathing and the going inside, you explore your body in a different way, and you learn not to go crazy with the expectations."
She's tried to get her 13-year-old daughter, Valentina, to join her on the mat, but so far, she's had no luck: "She's like, 'I cannot think of anything more boring! And if I'm going to meditate, I'm going to do it on my own time.'"