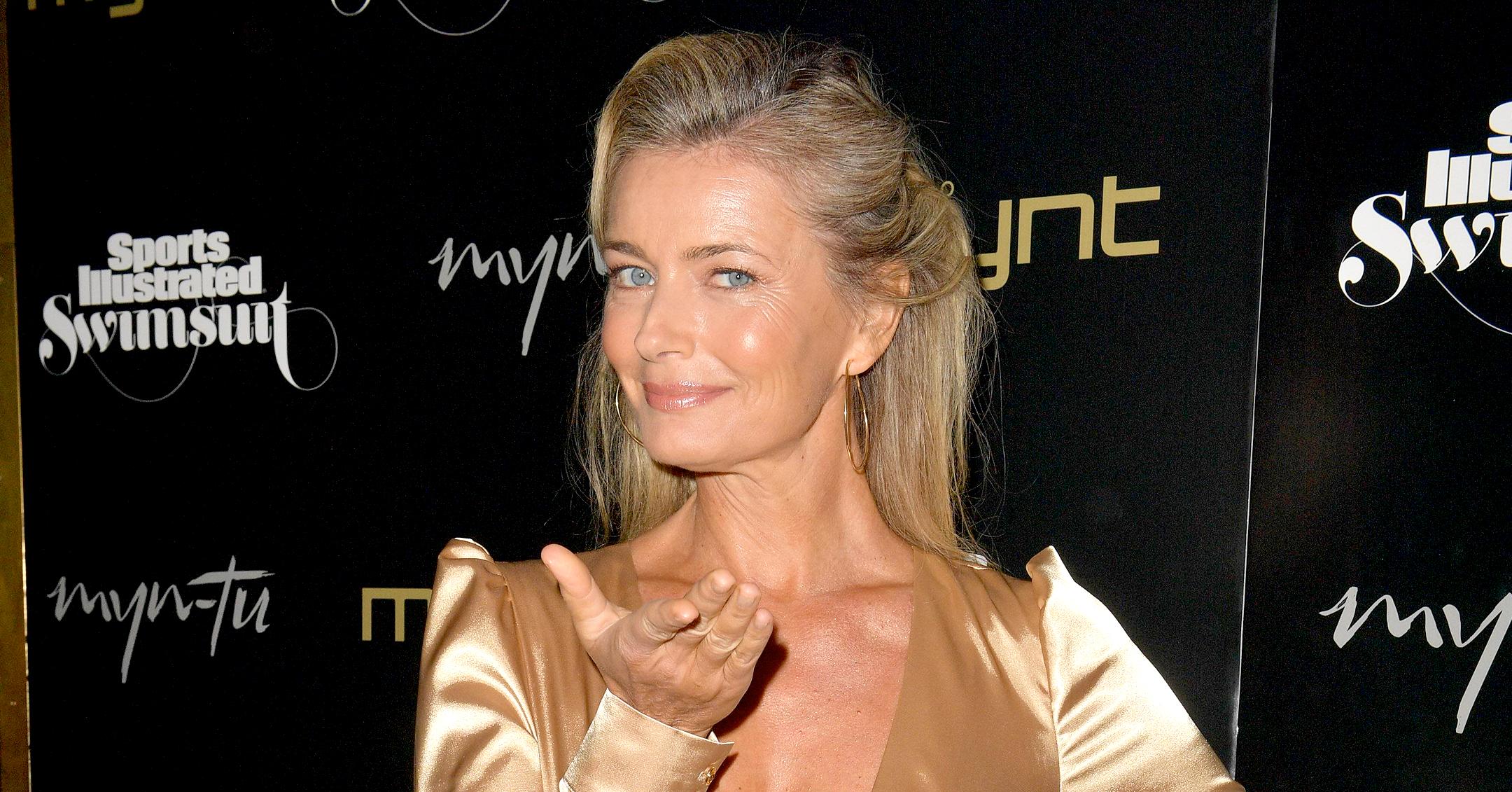 Paulina Porizkova Shows Off Insane Bikini Body, Insists Aging Naturally Is A 'Beautiful' Process
Article continues below advertisement
"Combat age. Reverse aging. Rejuvenate. Anti age. None of this is possible," the caption on her post began. "Yet, if you do an internet search on aging, this is what you'll get. Pills, potions and workouts to fight the aging process.You know what the only way to stop aging? Dying."
"I do not want to fight myself everyday for the rest of my life. But I do want to make the best of what I was given. And I want to shine a bright light in the dark corners of the shame that is heaped on women for daring to age," Porizkova explained. "I can't change the world alone, but if you feel like I do, there are these some amazing women here on IG that I get inspired by everyday."
Article continues below advertisement
She then tagged people like Andie MacDowell, Maria Shriver and Kathy Jacobs, noting "there are many many more, and inspirations for all different reasons, but for now I'm just picking those who are accepting their aging and making it beautiful."
Article continues below advertisement
Unsurprisingly, her message was well-received, and the page Silver Disobedience, which she tagged in her post, left a heartfelt comment.
"First- the photo yelled 'Time to work out!' Then, I laughed out loud when I read the answer to the only way to stop aging…Then I smiled and was honored by your kind words," she wrote. "Keep doing you, Paulina. You are quite a refreshing treasure and you express yourself beautifully."
Article continues below advertisement
The Czech Republic native is known for her positive outlook, though she admitted that she sometimes gets dissed by others for showing off her figure.
"In my 20s, I was celebrated for showing up in lingerie. I was getting a lot of money for it and everybody loved me," she said. "In my 50s, I still think I look pretty good in lingerie, but the reaction is reviled, obviously not by everybody, but yeah, there's a fair amount of backlash."
"Maybe it's because you're starting to look a little like people's mom, that sexy is not allowed," she questioned. "You're allowed to be beautiful, you're allowed to be handsome, you're allowed to be present, you're allowed to be shocking or eye opening, but you are not allowed to be sexy."