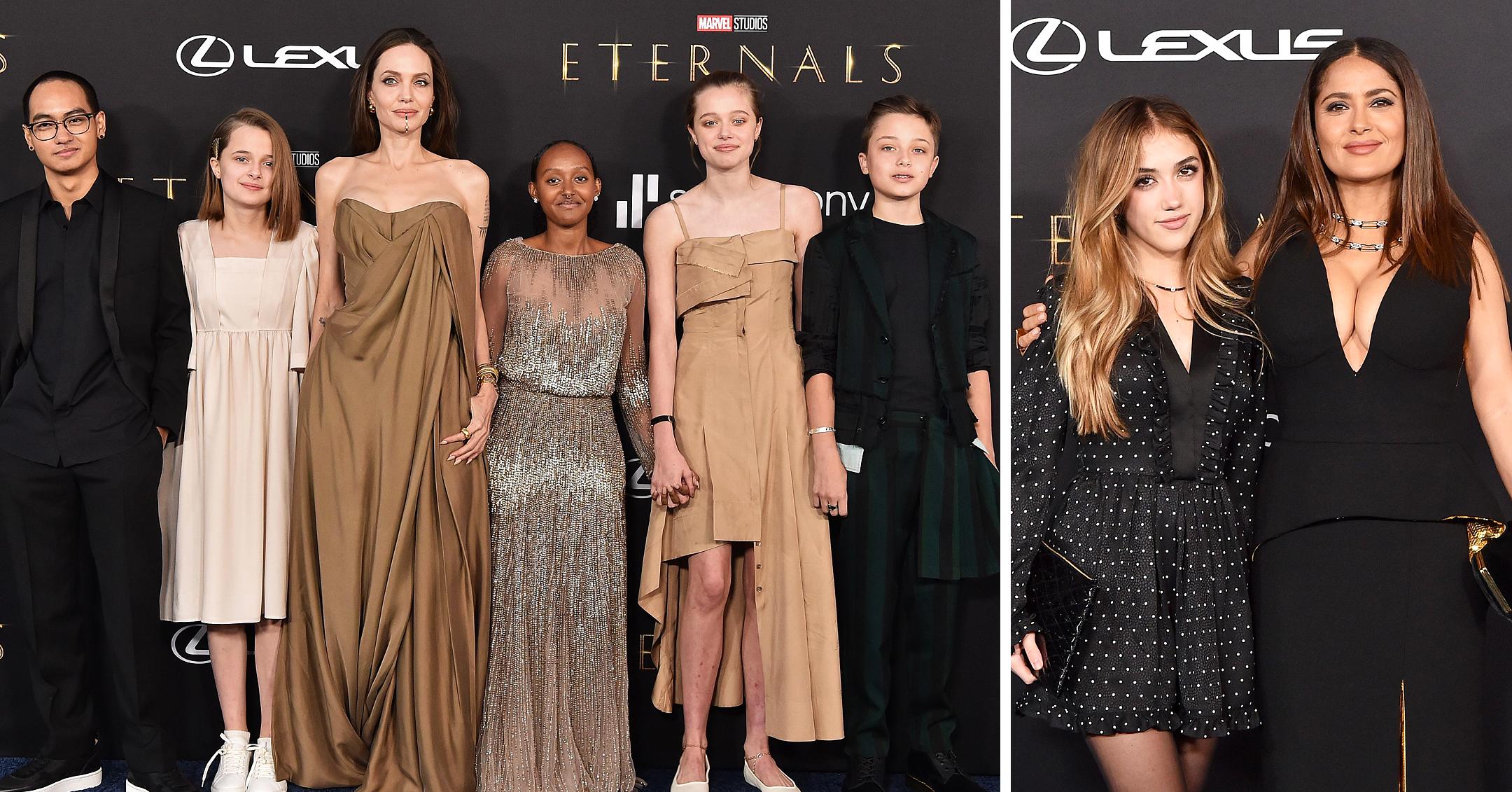 'The Eternals' Costars Angelina Jolie & Salma Hayek Agree That Motherhood Makes You Both 'Strong' & 'Vulnerable'
Article continues below advertisement
While spilling details about the movie with Extra, the actresses discussed how becoming a parent changed them for the better.
"You will never be as vulnerable as you are when you have a child," stated Hayek. "Because of this, you have to be stronger than you have ever been. You have to be respectful that they are an individual and finding that balance."
Jolie recalled how her outlook shifted when her eldest child, son Maddox, got hurt for the first time.
"I became a mother in my 20s and I remember something happened to Mad when he was little, and I was terrified. And I heard myself say, 'It's gonna to be fine. It's gonna be OK,'" the mom-of-six shared. "And I realized I had become the person that was always going to make everything OK. Not the person that worries, that's dramatic, that's upset."
Article continues below advertisement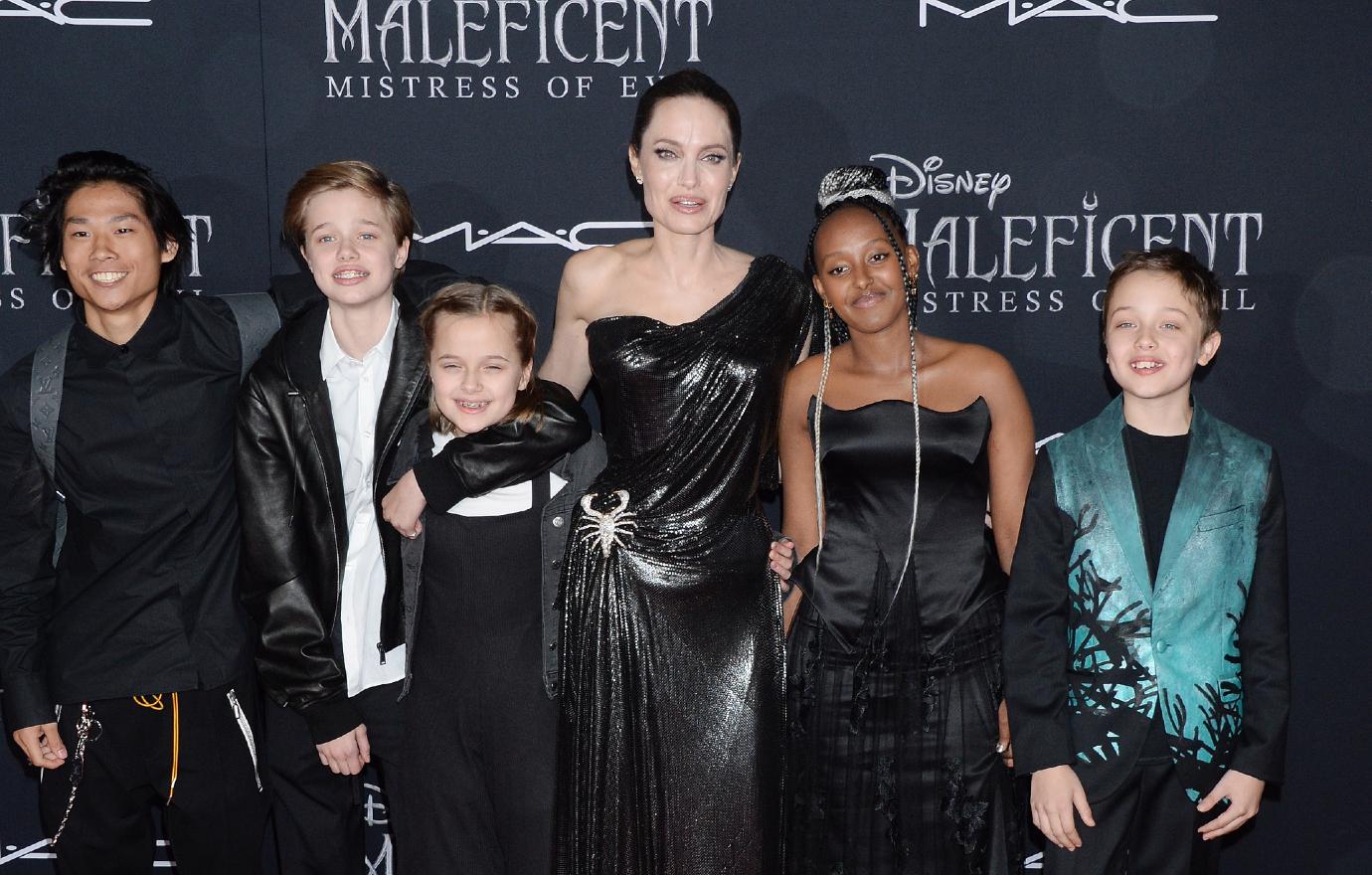 "I spent my whole life being in that kind of darker space," the Salt star added. "It happens in a minute."
The humanitarian previously revealed that having a "slightly unconventional family" is actually what inspired her to join the superhero flick, which is why she brought the majority of her brood to the October 18 premiere in Los Angeles.
Article continues below advertisement
All of the kids who came — Maddox, 20, Zahara, 16, Shiloh, 15, and 13-year-old twins Vivienne and Knox — were wearing her old clothes, with Zahara standing out from the rest in the very same Elie Saab Couture dress Jolie donned to the 2014 Oscars.
Also at the October 18 moving screening was Hayek and her 14-year-old daughter, Valentina, whom she called "the best date."
The Hitman's Bodyguard star paid tribute to her only child on Instagram when she celebrated her 14th birthday last month.
"My precious girl, you are everything to me," the brunette babe declared. "Blessed be the day you came into my life to shine your radiant light Happy Birthday 🎂🎈 Valentina!!!!! Thank you for being YOU."