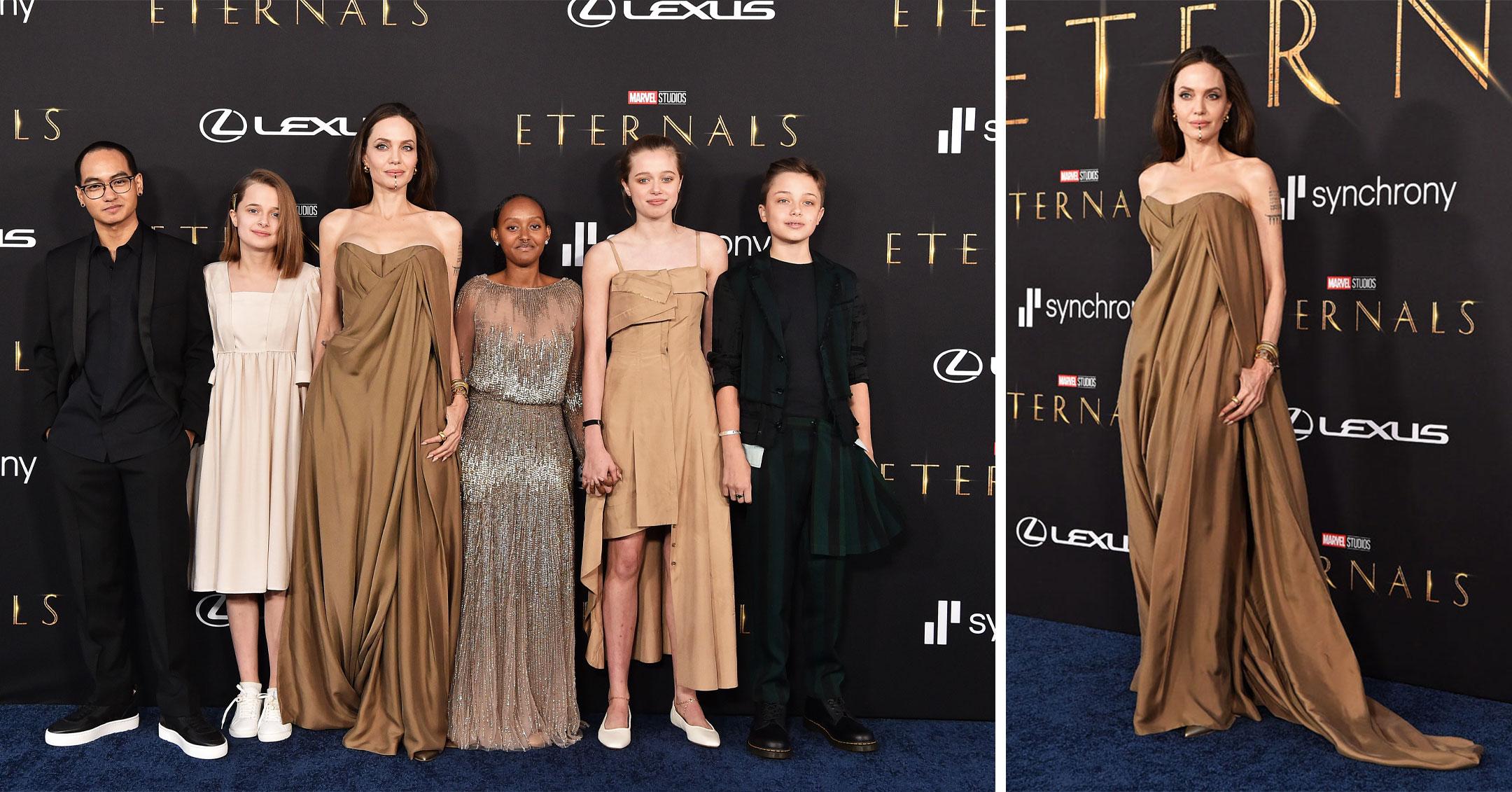 Angelina Jolie & 5 Of Her Kids Attend 'The Eternals' Premiere, With Daughter Zahara Wearing Her Old Oscars Dress! — See Photos
Brings your kids to work day! On October 18, Angelina Jolie had five of her and ex Brad Pitt's children by her side when she showed up to the Los Angeles premiere of her new film The Eternals.
It's not surprising that the actress had her pack tag along, as she previously revealed that being a mother inspired to join the Marvel movie.
Article continues below advertisement
"I just wanted to be a part of this family," she said of joining the talented cast. "I have a slightly unconventional family myself, so it felt familiar."
Scroll down to see photos from the big night!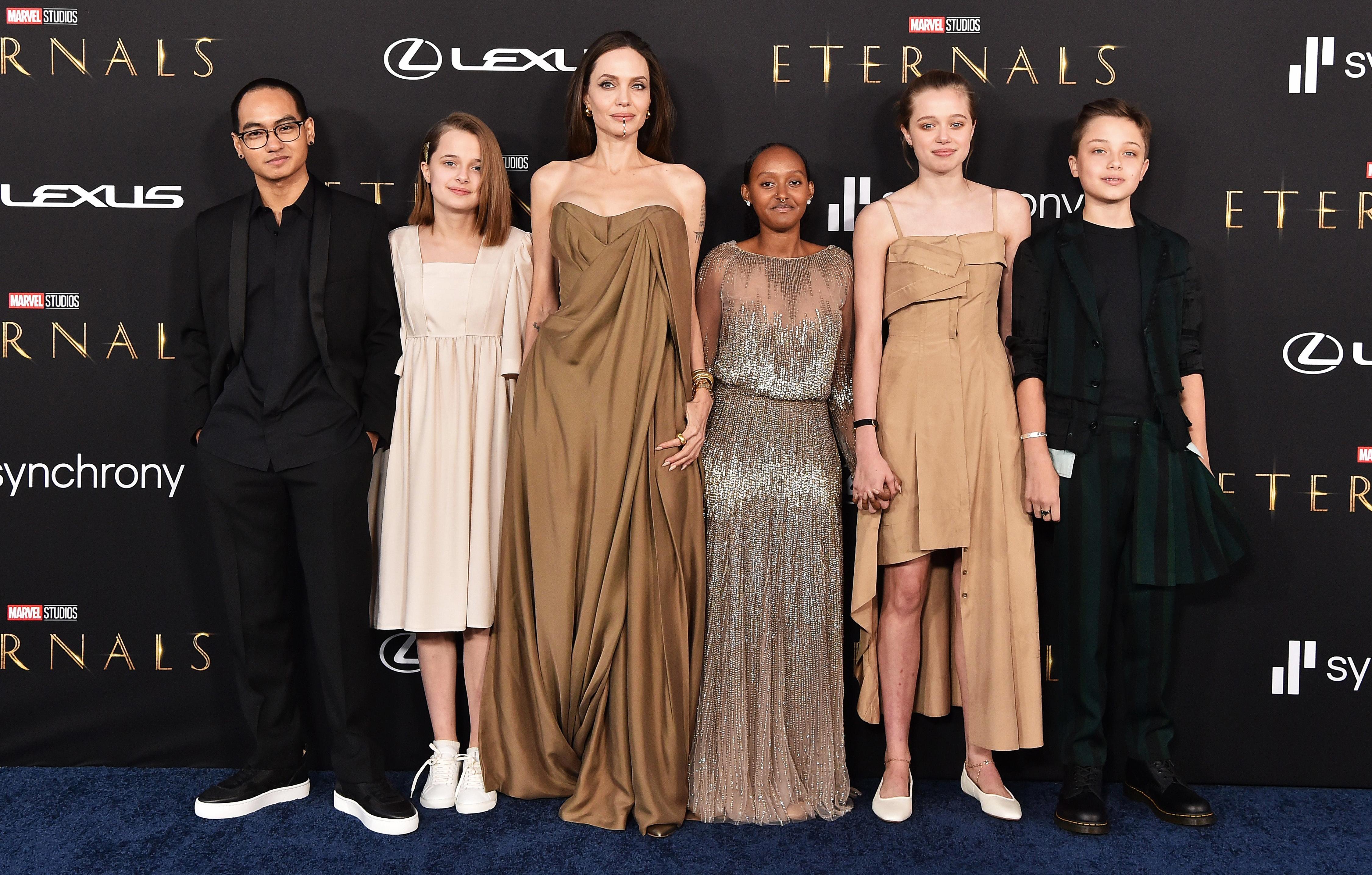 There they are! While son Pax, 17, wasn't present, the rest of her brood — Maddox, 20, Vivienne, 13, Zahara, 16, Shiloh, 15, and Vivivenne's twin Knox (L to R) — dressed to impress for the red carpet event.
The family stuck to an earthy color palette, though Zahara's sparkly silver gown stood out from the rest — and for good reason, as it was the same Elie Saab Couture dress the Maleficent star wore to the 2014 Oscars!
Article continues below advertisement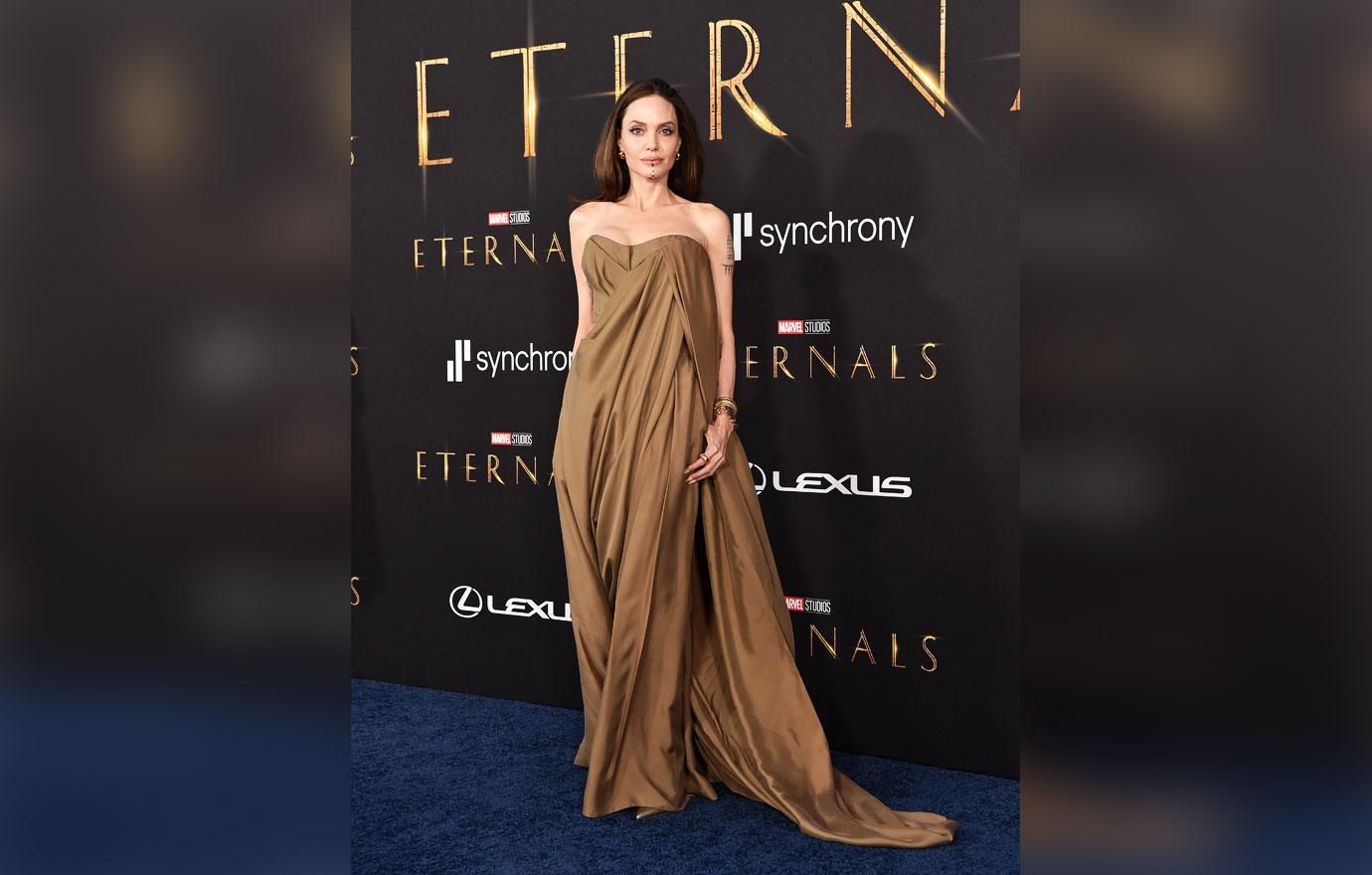 The mom-of-six looked gorgeous in a strapless structural draped corset and pant ensemble by Balmain. She accessorized with gold jewelry and a bold chin cuff.
Though the movie star opted for designer duds, she revealed to Entertainment Tonight that her children's outfits "are all mixed with vintage, and in my old Oscars dress. We did all vintage and upcycled my old stuff."
The humanitarian told reporters that she was both excited and nervous for her family to see the superhero film, which was directed by Chloé Zhao, who earlier this year, became the first woman of color to win Best Director at the Oscars.
"Would you wanna see your mother wearing that?" she quipped. "I don't know, they haven't seen the movie, but your mom walks in with a gold spandex outfit and gold hair, they're like, 'What do you do for a living? What are you? Get back in you robe.'"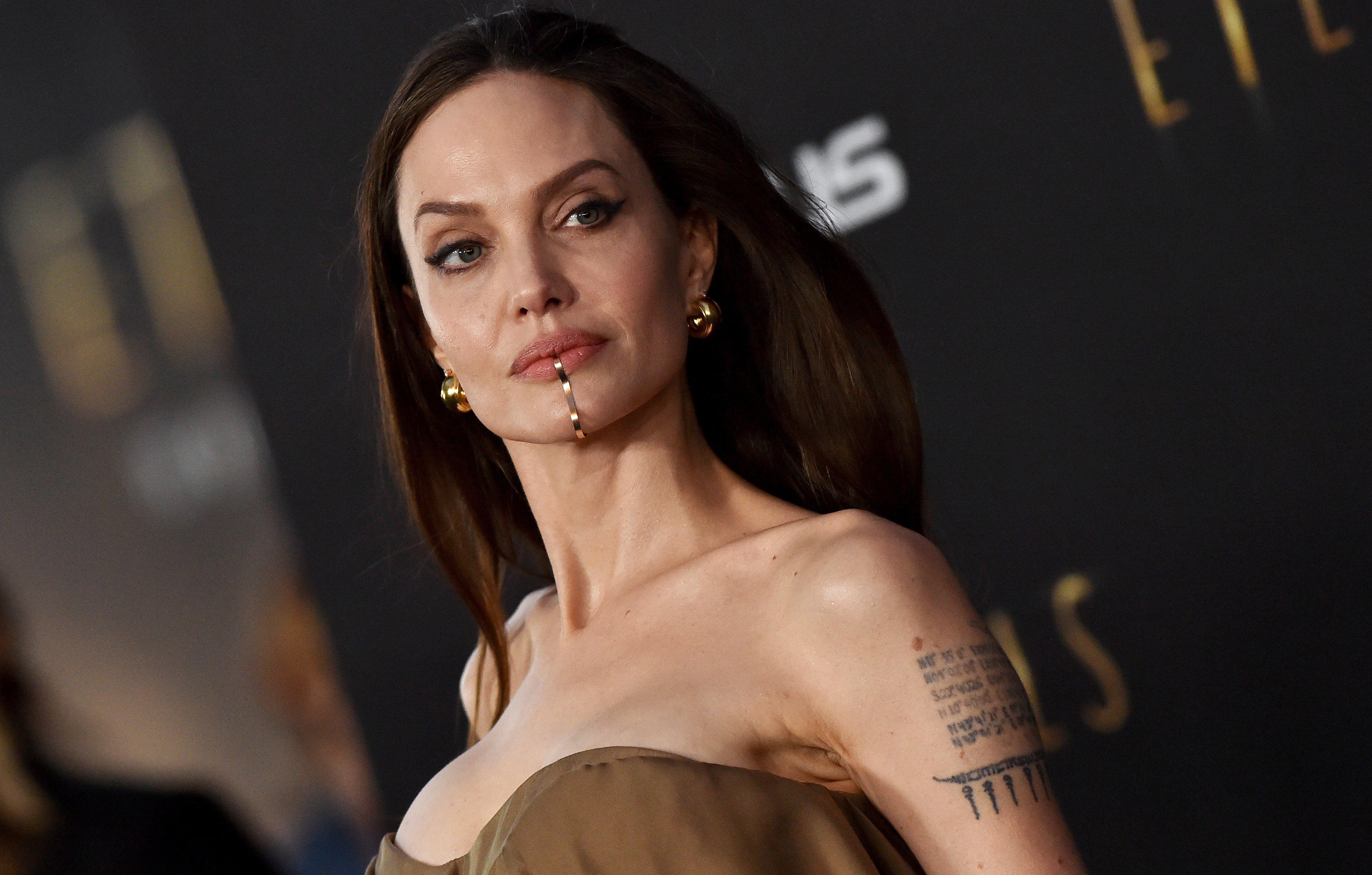 Jolie revealed that she and her costars — Richard Madden, Salma Hayek and Kit Harington — bonded right away on set.
"Standing there next to each other, the first time we all stood in our suits together and took off our secrecy cloaks and had to stand there for the shot, what you felt was just a lot of support," the star recalled of filming. "We were smiling at each other, and there was just a lot of kindness."