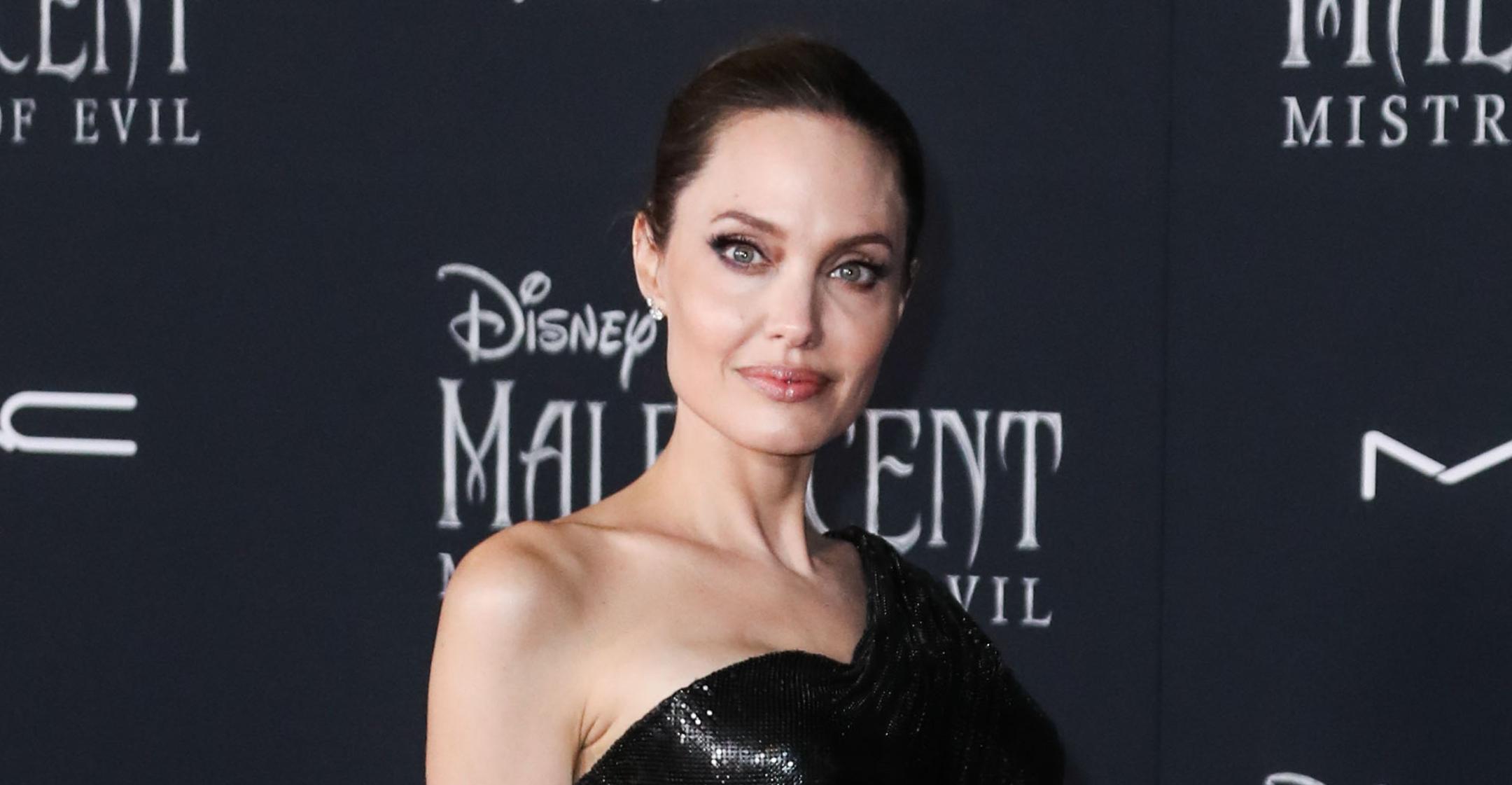 Angelina Jolie Confesses She's Still Feeling Down, But Declares, 'I'm Gonna Hit My Stride In My Fifties'
Keeping it real. "The past few years have been pretty hard," Angelina Jolie confessed in a new interview. "I've been focusing on healing our family. It's slowly coming back, like the ice melting and the blood returning to my body."
The actress, 45, is still embroiled in a custody battle with ex Brad Pitt, 57, who she filed for divorce from in 2016. It wasn't until 2019 that the stars were legally declared single.
Article continues below advertisement
Still, when the Maleficent star was asked if she's happy with her life, she admitted, "I'm not there yet. But I hope to be. I'm planning on it."

"I do like being older," she acknowledged. "I feel much more comfortable in my forties than I did when I was younger. Maybe because… I don't know… maybe because my mom didn't live very long, so there's something about age that feels like a victory instead of a sadness for me."
The star's mother, Marcheline Bertrand, died of breast cancer at age 56 in 2007.
And while some women believe their Hollywood careers are over once they hit a certain age, Jolie insisted that her best years are ahead of her.
"I'm looking forward to my fifties — I feel that I'm gonna hit my stride in my fifties," she stated. "Though we were on the trampoline the other day, and the children said, 'No, Mom, don't do that. You'll hurt yourself.'
"I thought, 'God, isn't that funny?' There was a day I was an action star, and now the kids are telling me to get off the trampoline because I'll hurt myself."
Article continues below advertisement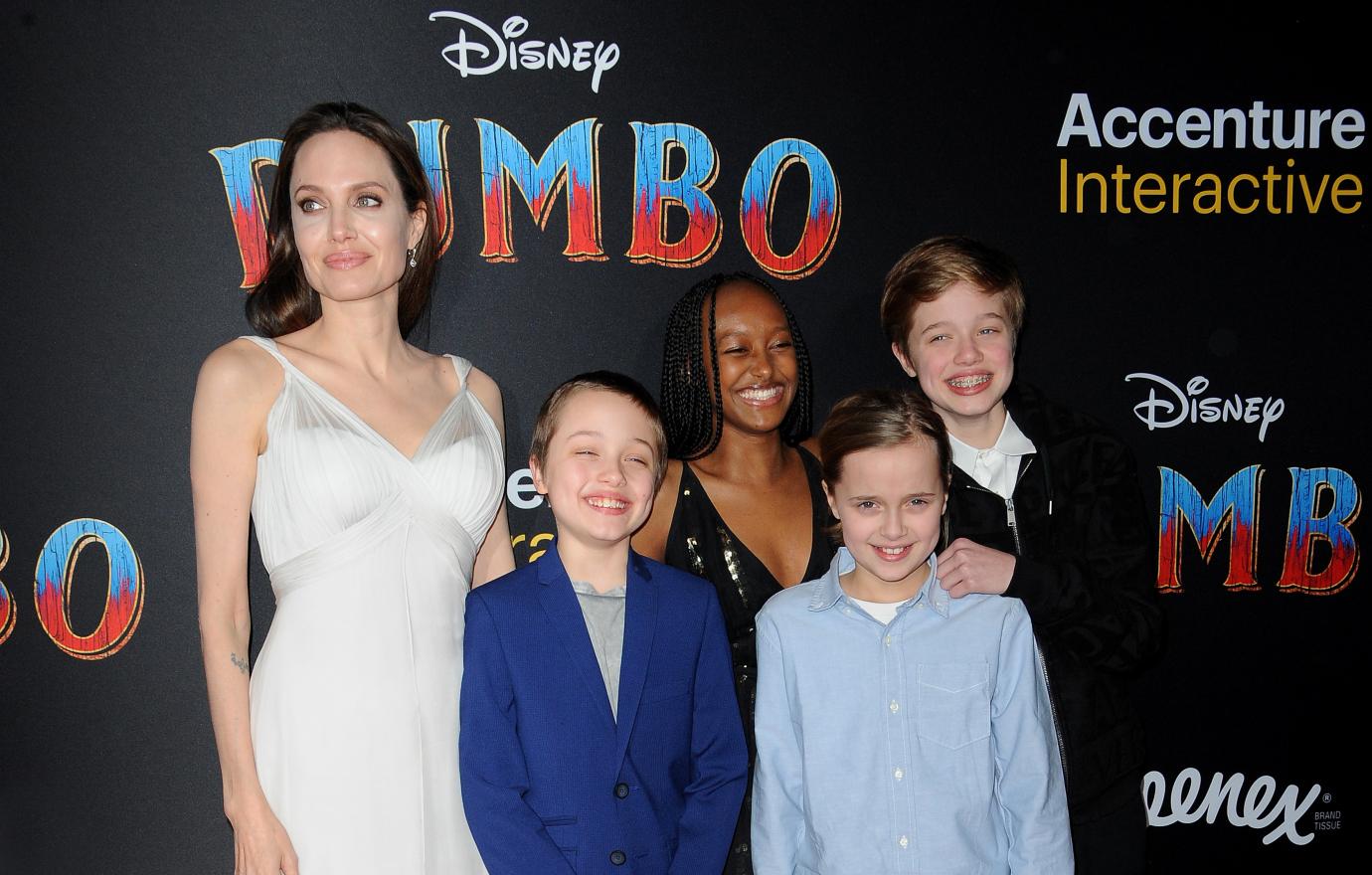 The star has been able to spend more time with her and Pitt's kids — sons Maddox, 19, Pax, 17, and Knox, 12, as well as daughters Zahara, 16, Shiloh, 14 and Knox's twin sister Vivienne, 12 — due to the pandemic, and though she cherishes those moments, she admitted, "I was never very good at sitting still."
Article continues below advertisement
"Even though I wanted to have many children and be a mom, I always imagined it kind of like Jane Goodall, traveling in the middle of the jungle somewhere. I didn't imagine it in that true, traditional sense," she explained. "I feel like I'm lacking in all the skills to be a traditional stay-at-home mom. I'm managing through it because the children are quite resilient, and they're helping me, but I'm not good at it at all."
"They think that I'm a bit ridiculous, as they should," Jolie noted of her brood while laughing. "And they all know me in different ways. You know, they've all crossed into that moment when they realize that there's nothing special about me. I'm just older. I don't have all the secrets. I just mean well."
Click here to read more of Jolie's interview with British Vogue.