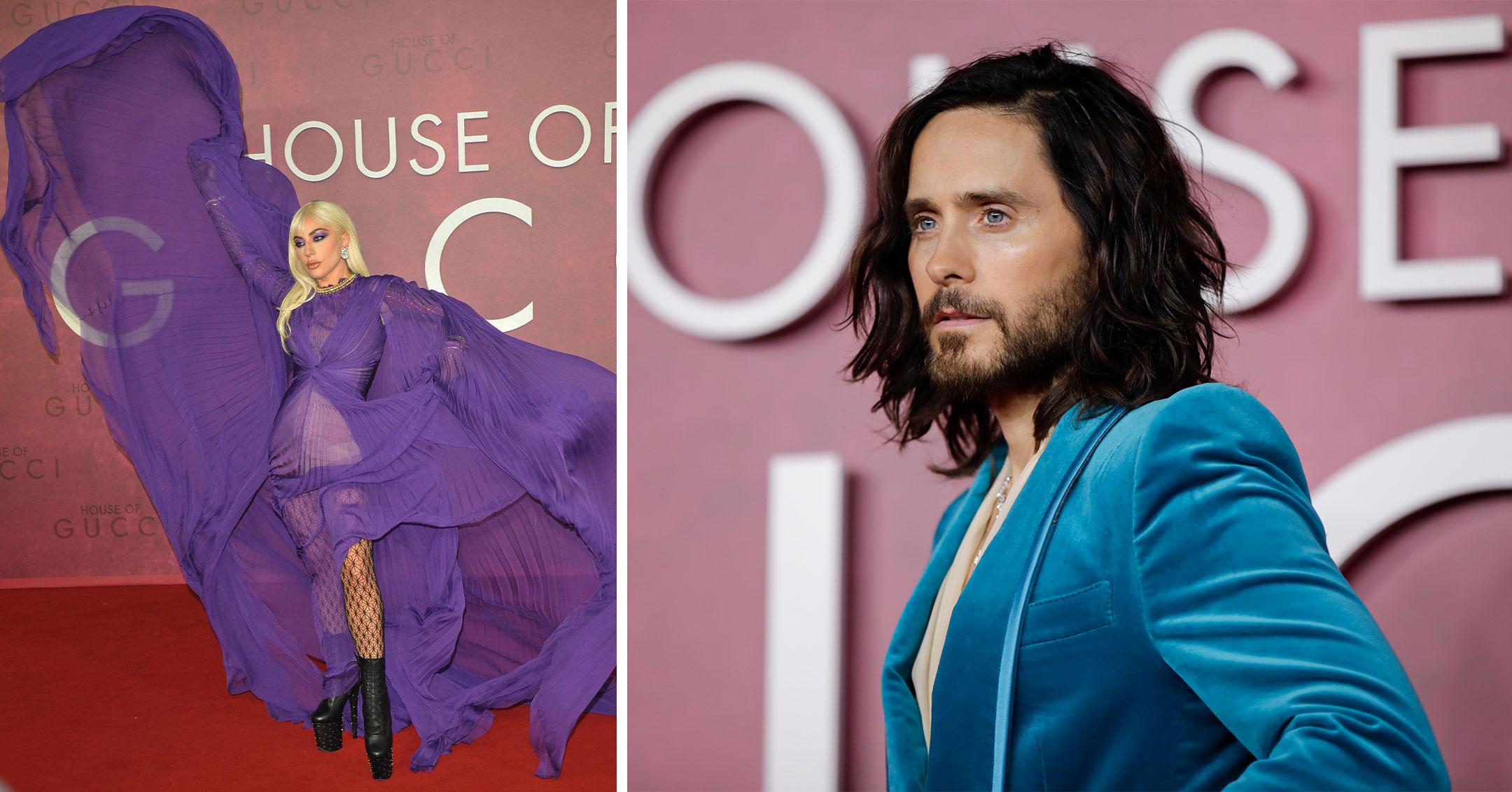 Lady Gaga, Jared Leto & Their 'House Of Gucci' Costars Make A Fashion Statement At The Buzzy Flick's U.K. Premiere: Pics
Two weeks before House of Gucci officially hits theaters in the U.S., the cast came together in London for it's U.K. premiere.
The November 9 event took place at the Odeon Luxe Leicester Square, and as expected, stars like Lady Gaga and Jared Leto were dressed to the nines.
Check out everyone's show-stopping looks below!
Article continues below advertisement
Lady Gaga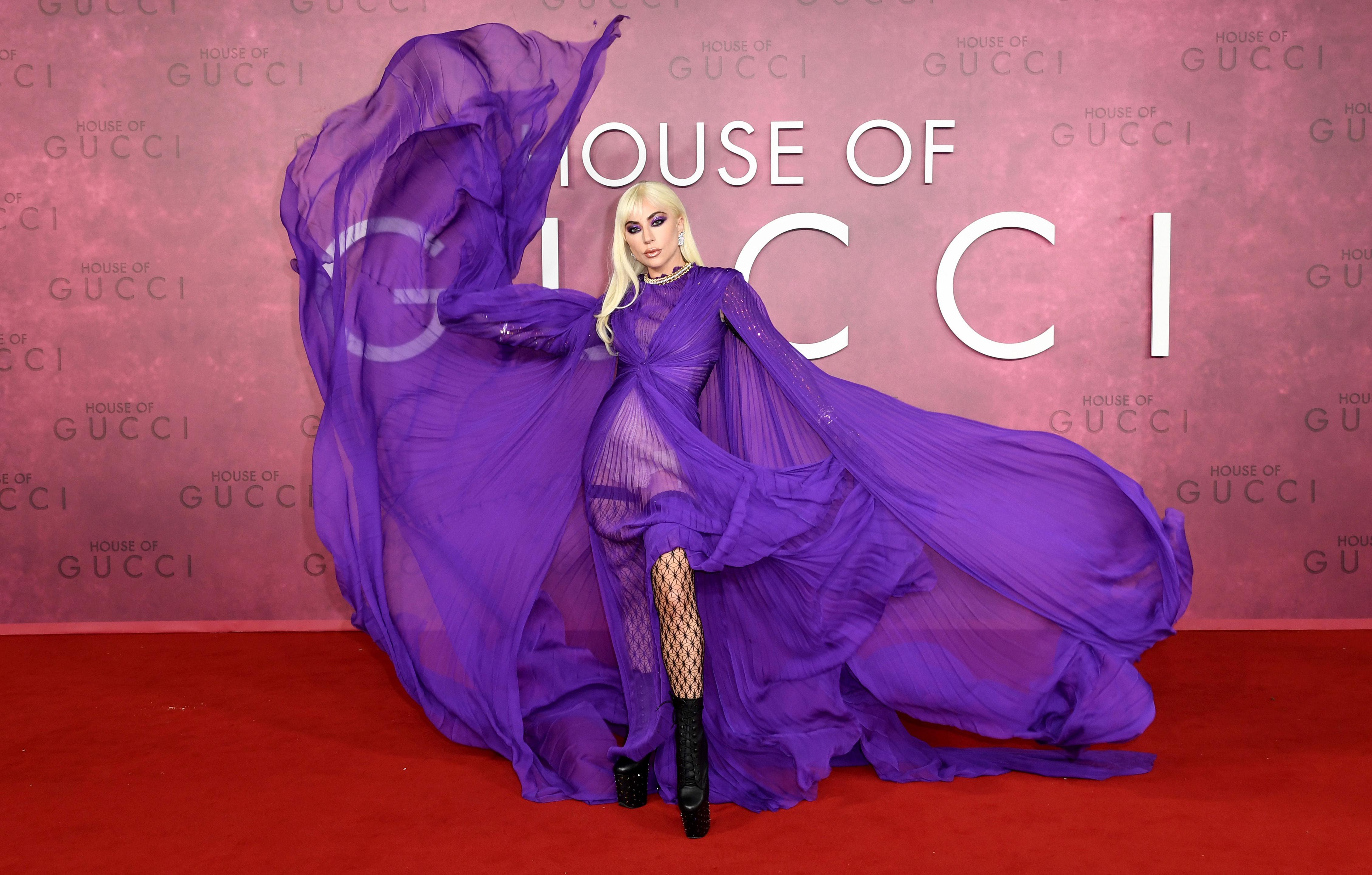 Purple reign! Gaga stole the scene in a billowy gown by Gucci.
The singer's accessories were equally as bold, as she wrote fishnet stockings, a pair of sheer, sparkly black gloves and black sky-high platform booties.
"Most people would be very excited to play a chancy, risky, gold-digging murderer who gets off on chaos and f**king up people's lives. I thought, 'But what if I made her a real woman?'" she said of portraying Patrizia Reggiani. "There was almost no information about her pre-1995, which is when Maurizio Gucci was killed."
Article continues below advertisement
Adam Driver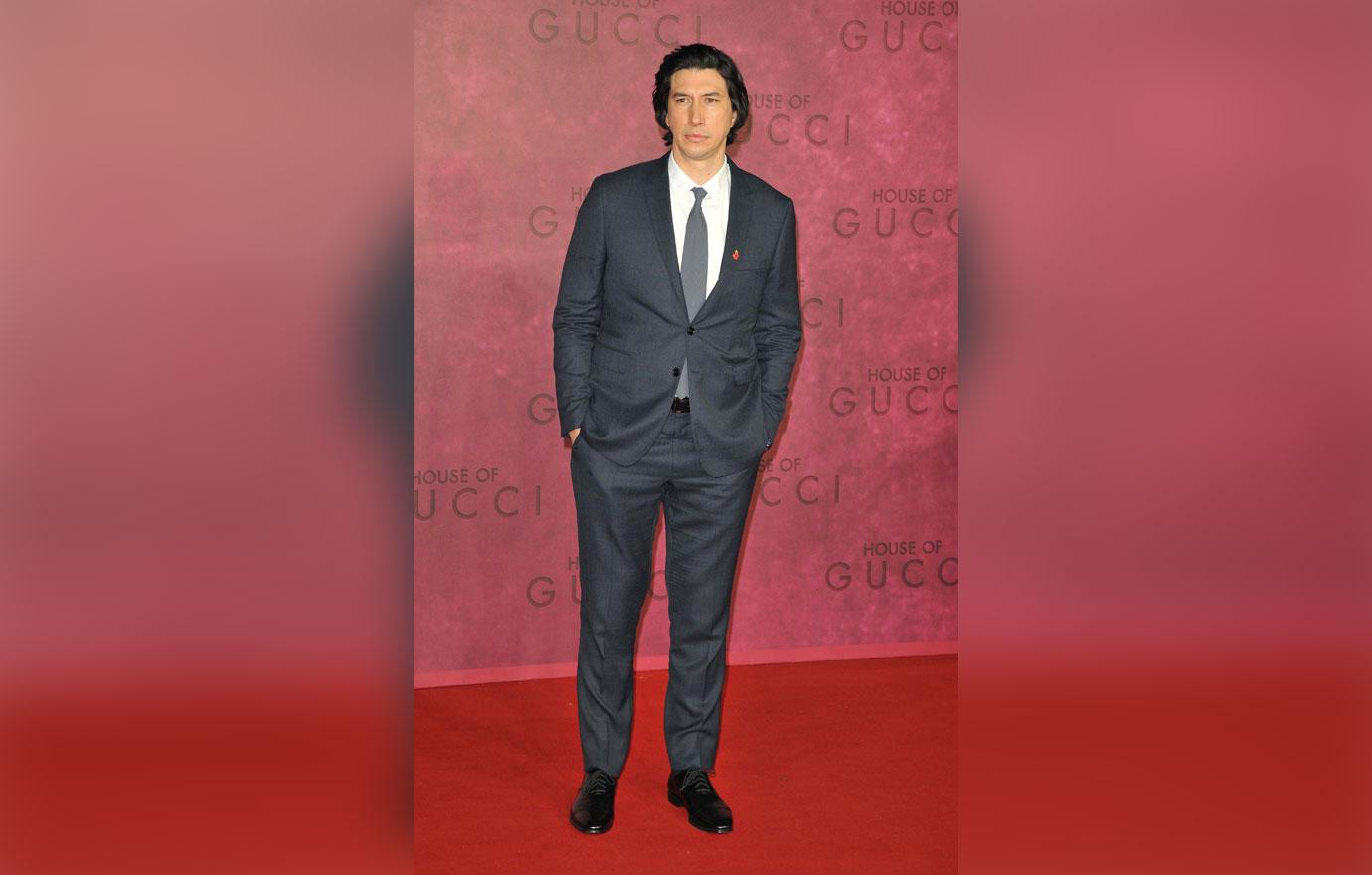 Article continues below advertisement
Jared Leto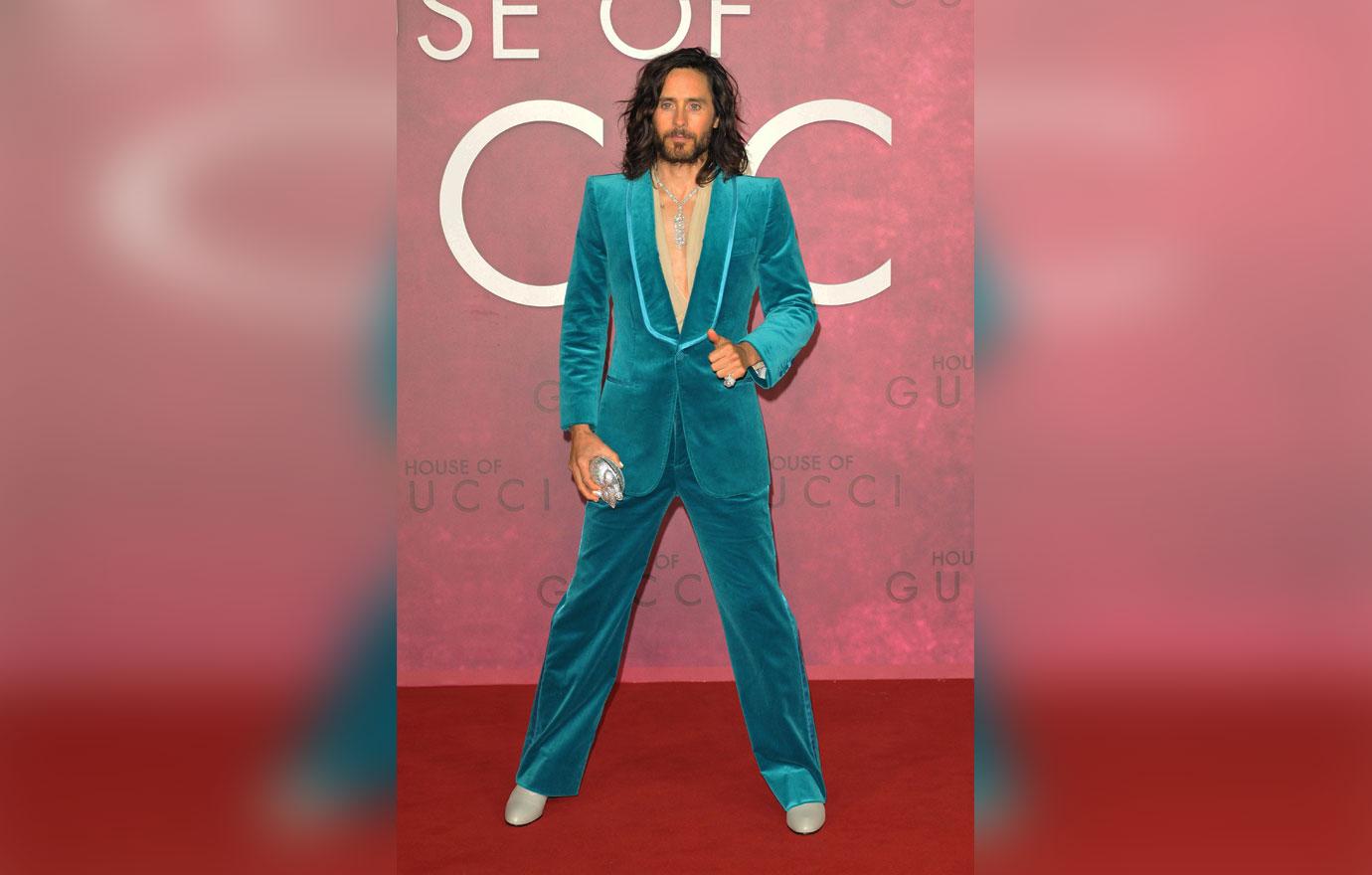 The Oscar winner mesmerized in a turquoise velvet suit, diamond jewels and white shoes.
In the flick, he play Paolo Gucci, who's much heavier and bald. "It's just what I'm interested in," he explained to Entertainment Weekly of transforming physically for his roles. "When you make that kind of commitment, there's something that happens. You're compelled to dig even deeper, to work even harder, to discover something more rewarding and richer."
Article continues below advertisement
Salma Hayek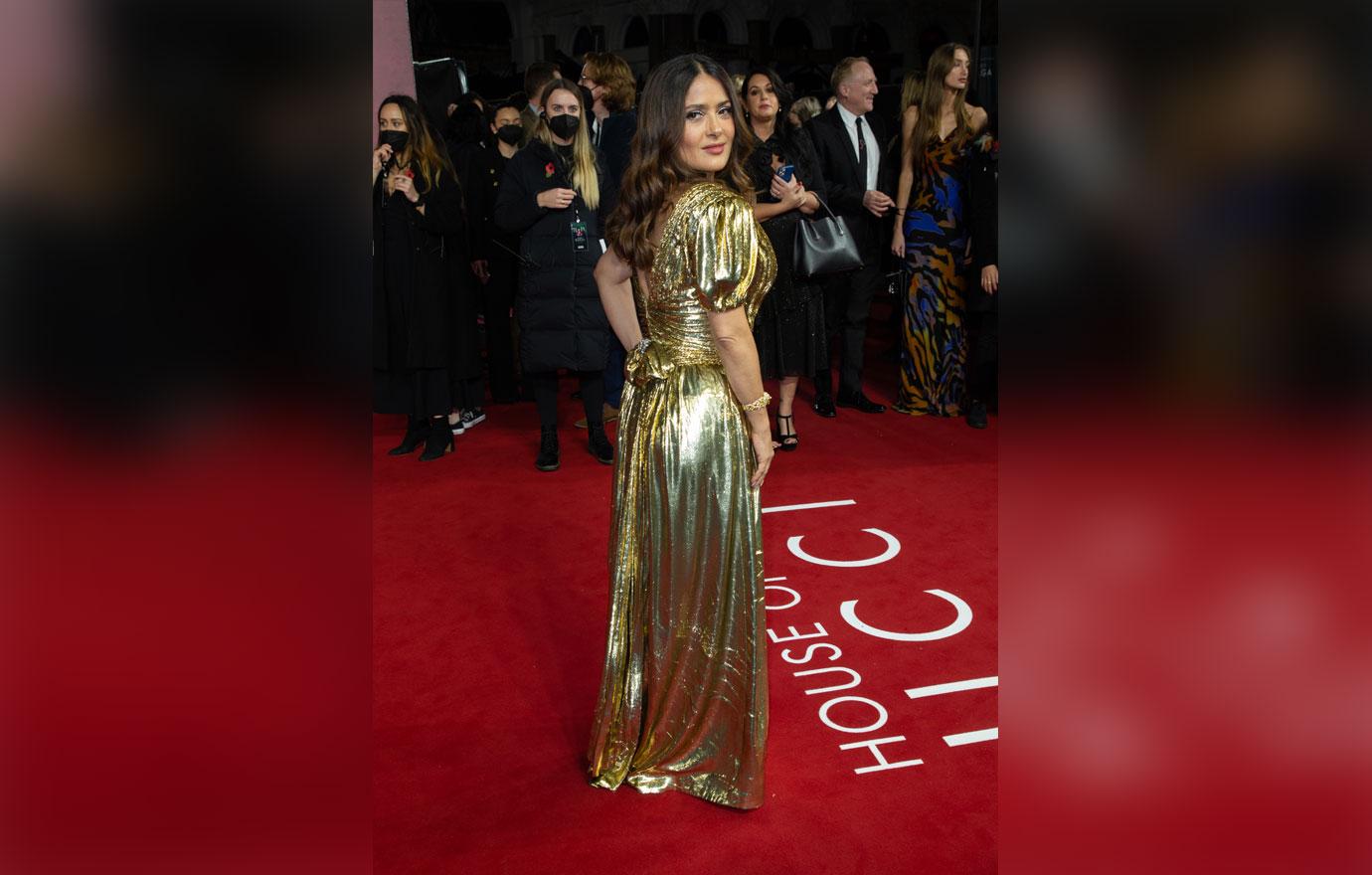 Article continues below advertisement
Lady Gaga & Adam Driver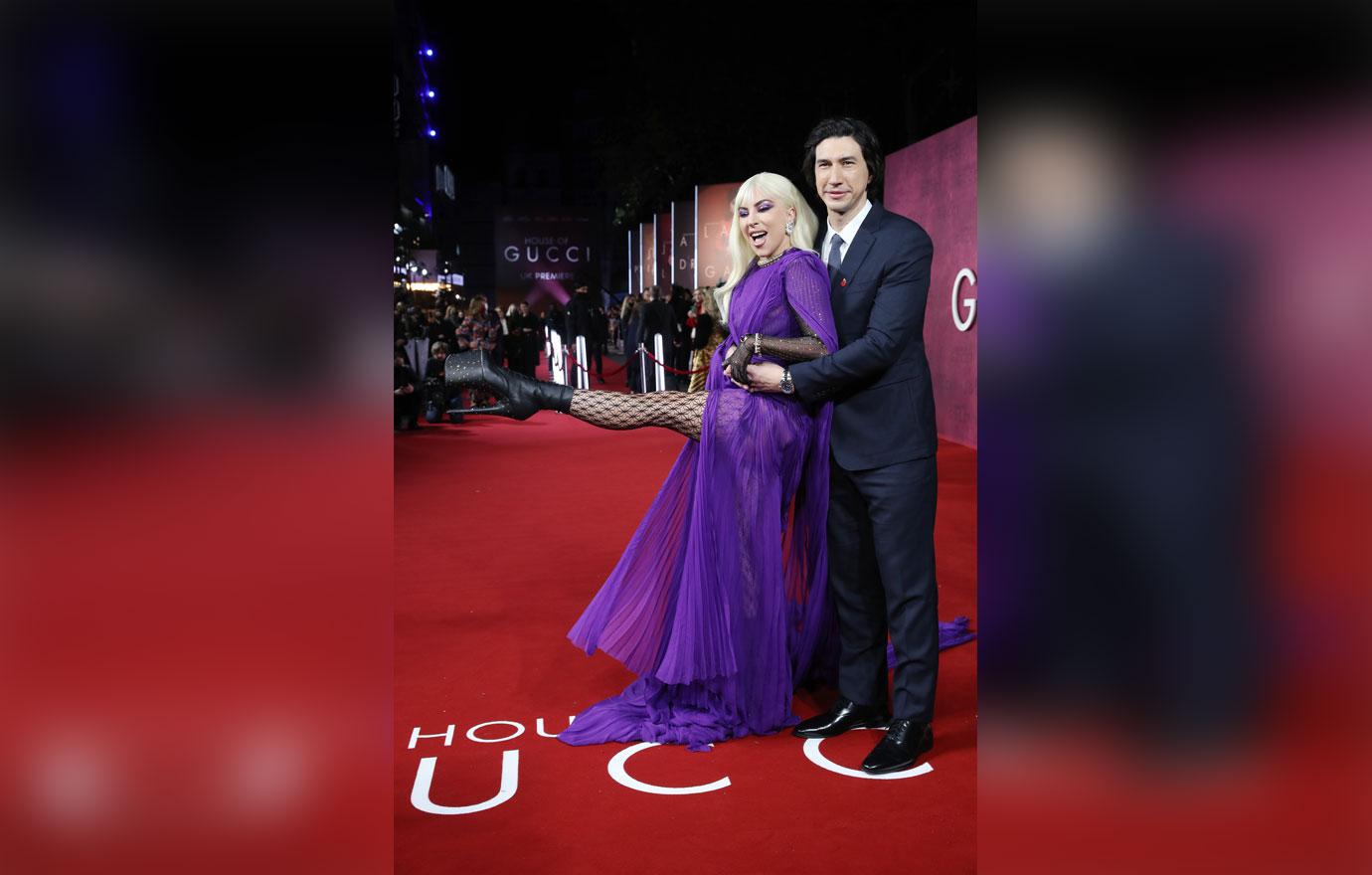 The pair, who play spouses-turned-exes in the movie, showed off their playful chemistry on the red carpet.
The Ridley Scott-directed flick is based on Sarah Gay Forden's 2001 book, House of Gucci: A Sensational Story of Murder, Madness, Glamour, and Greed. Both stories recount how Patrizia Reggiani (Gaga) was tried and convicted in the orchestrated murder of her ex-husband Maurizio Gucci (Driver), who was also head of the iconic fashion brand.