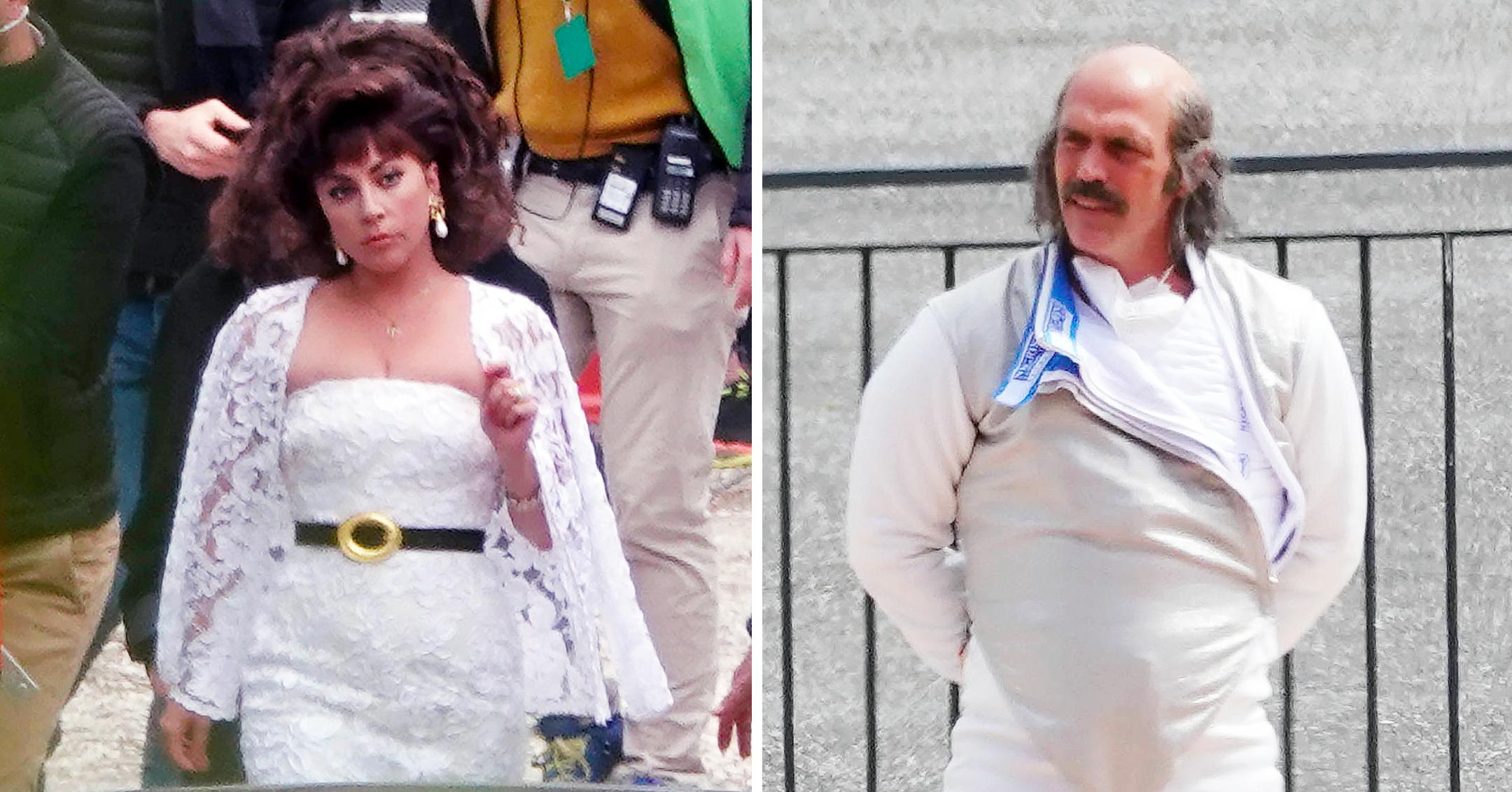 Lady Gaga Dons An '80s Bridal Dress While Jared Leto Looks Completely Unrecognizable On The Set Of 'House Of Gucci': Photos
Whoa! While fans couldn't get enough of Lady Gaga and Adam Driver in their House of Gucci costumes, new photos from filming reveal Jared Leto has now joined them on location in Rome on April 7— but the Oscar winner is completely unrecognizable.

Article continues below advertisement
Scroll through the gallery below to see their time on set!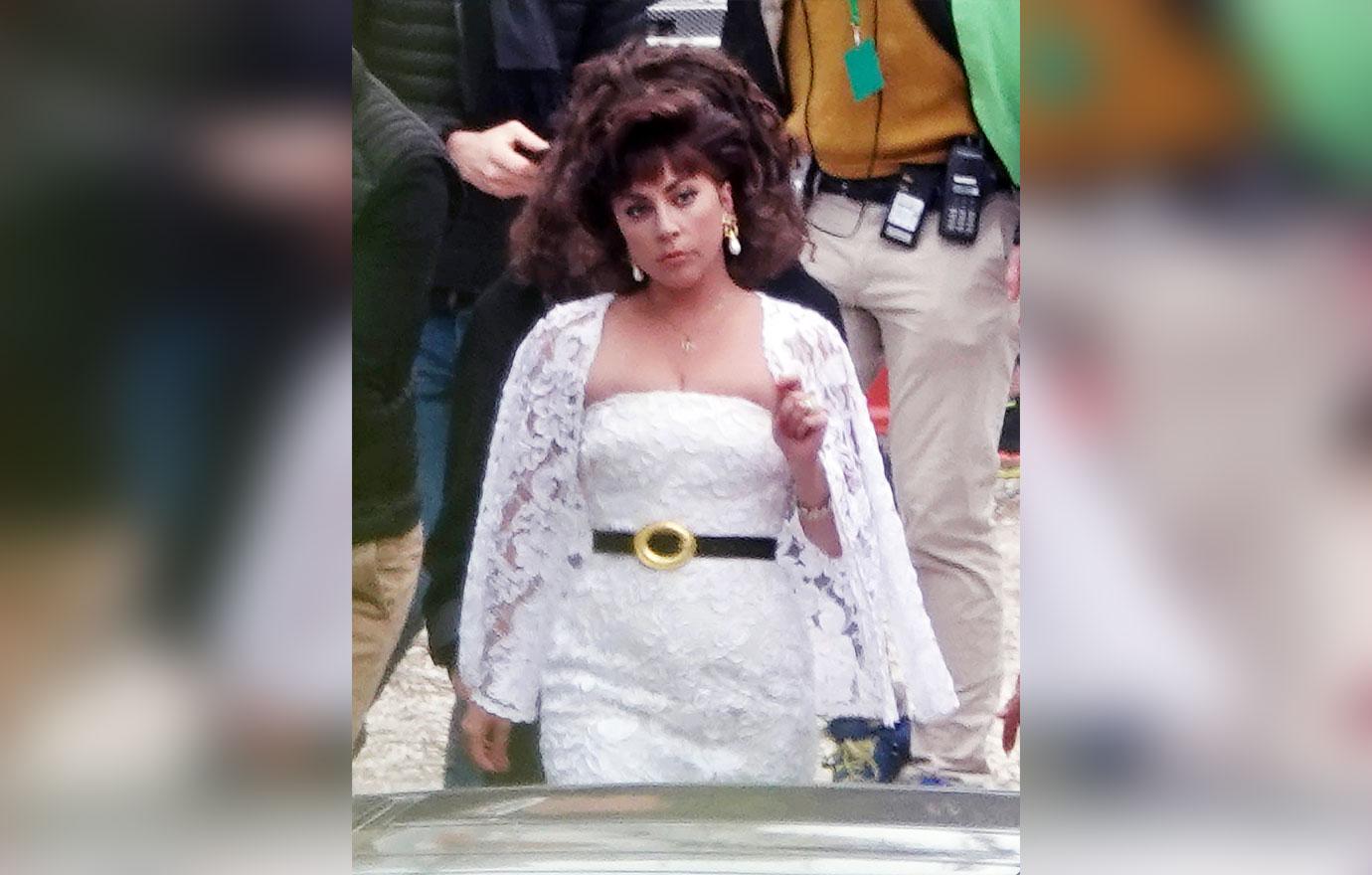 Here comes the bride! In the crime drama Gaga pays Patrizia Reggiani, a woman who hired a hit man to murder her ex-husband Maurizio Gucci (Driver).

The star was sporting big, teased hair, pearl earrings and a unique white lace gown with a belt, presumably for a wedding scene. The dress featured a matching jacket.
Article continues below advertisement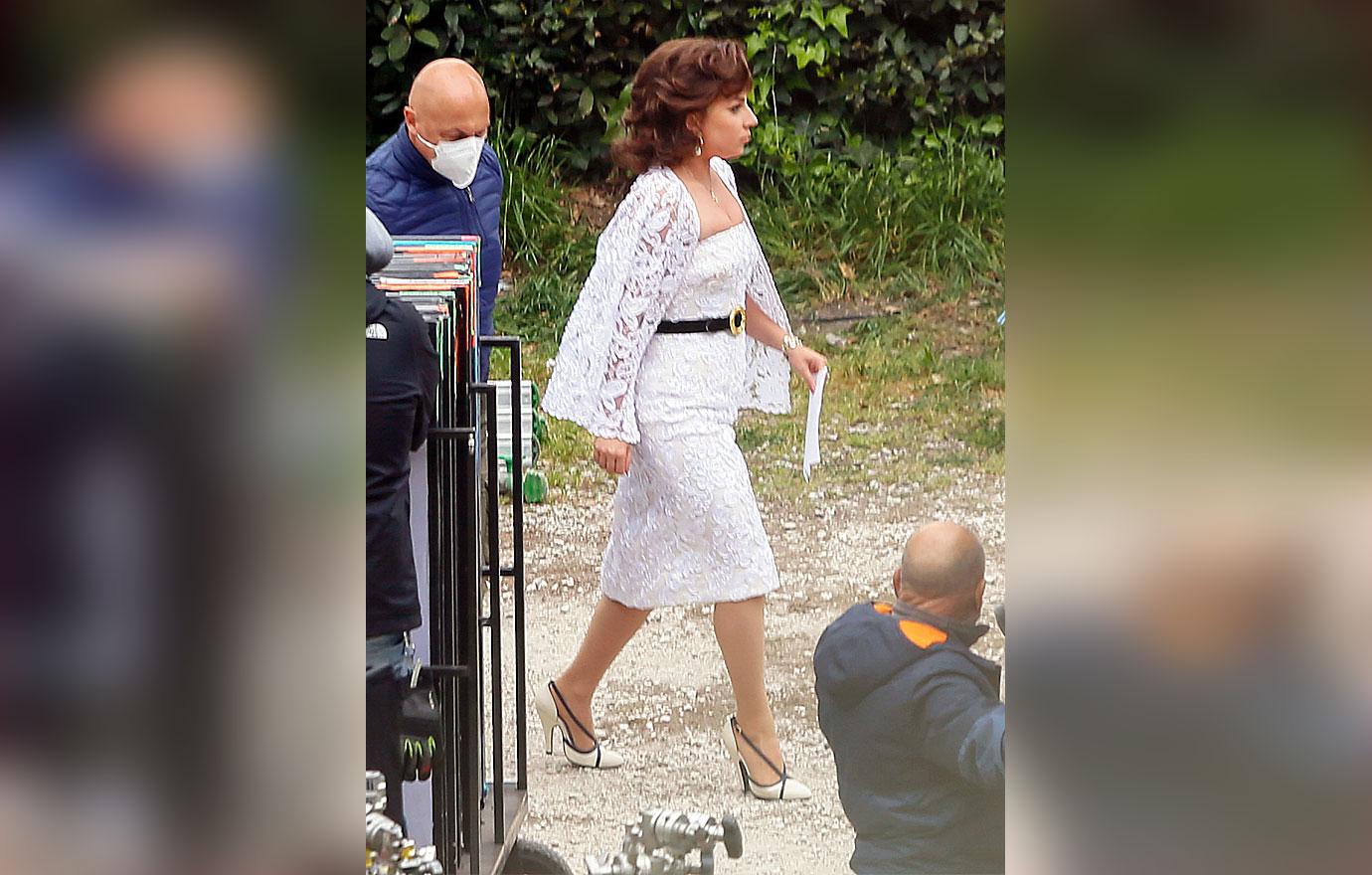 The same day Gaga was seen filming, she released The Queendom, a fashion-centric video that she collaborated on with Dom Pérignon. The "Rain On Me" crooner called the project "an expression of the liberating power of creative freedom."

The clip features Gaga clad in fabulous hair and makeup while holding bottles and glasses of champagne.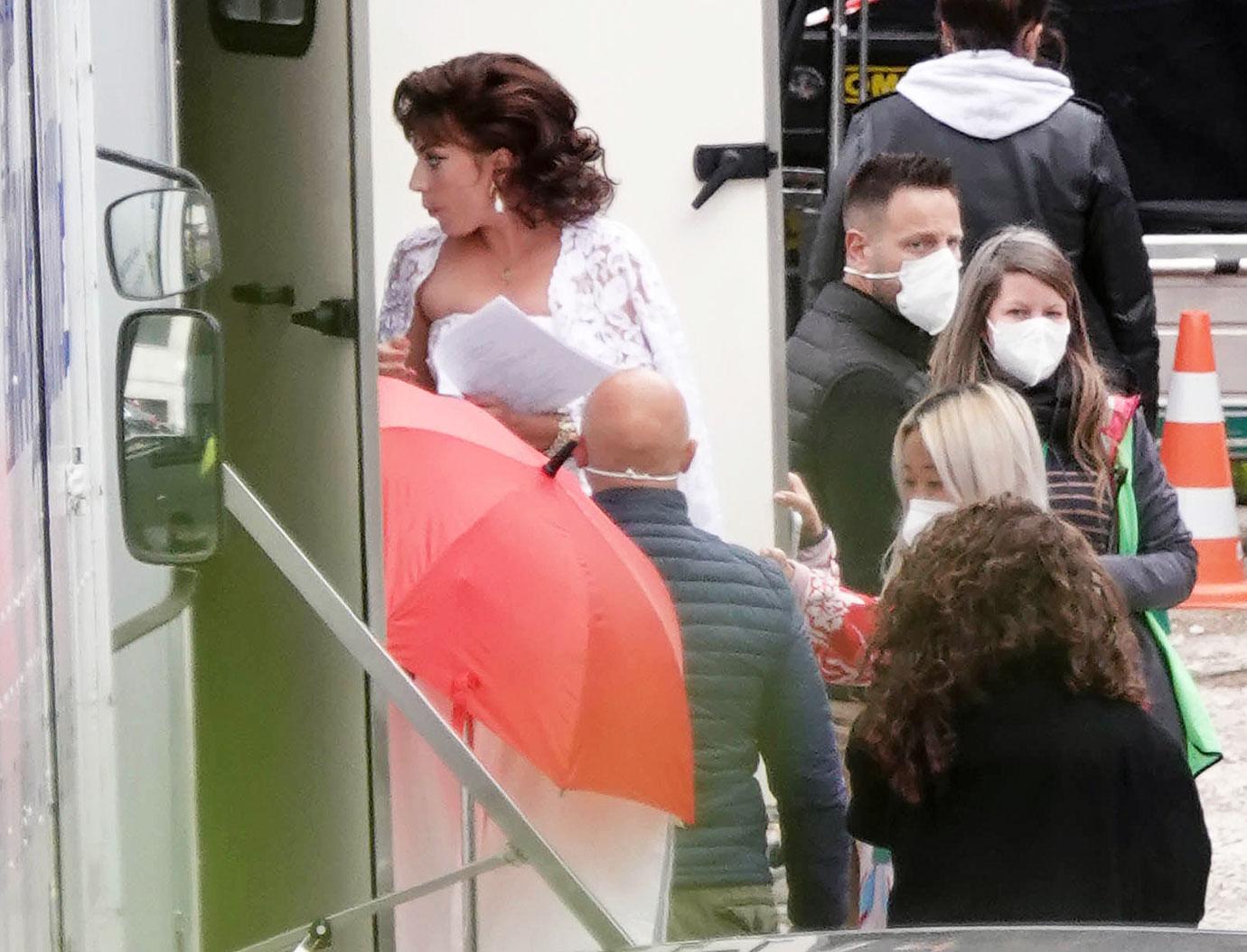 All of the crew members and extras on set wore face masks, even when the camera wasn't rolling. At one point, the singer went to her trailer for a quick break with a script in hand.
The movie is based off of Sarah Gay Forden's 2001 book, House of Gucci: A Sensational Story of Murder, Madness, Glamour, and Greed.
Article continues below advertisement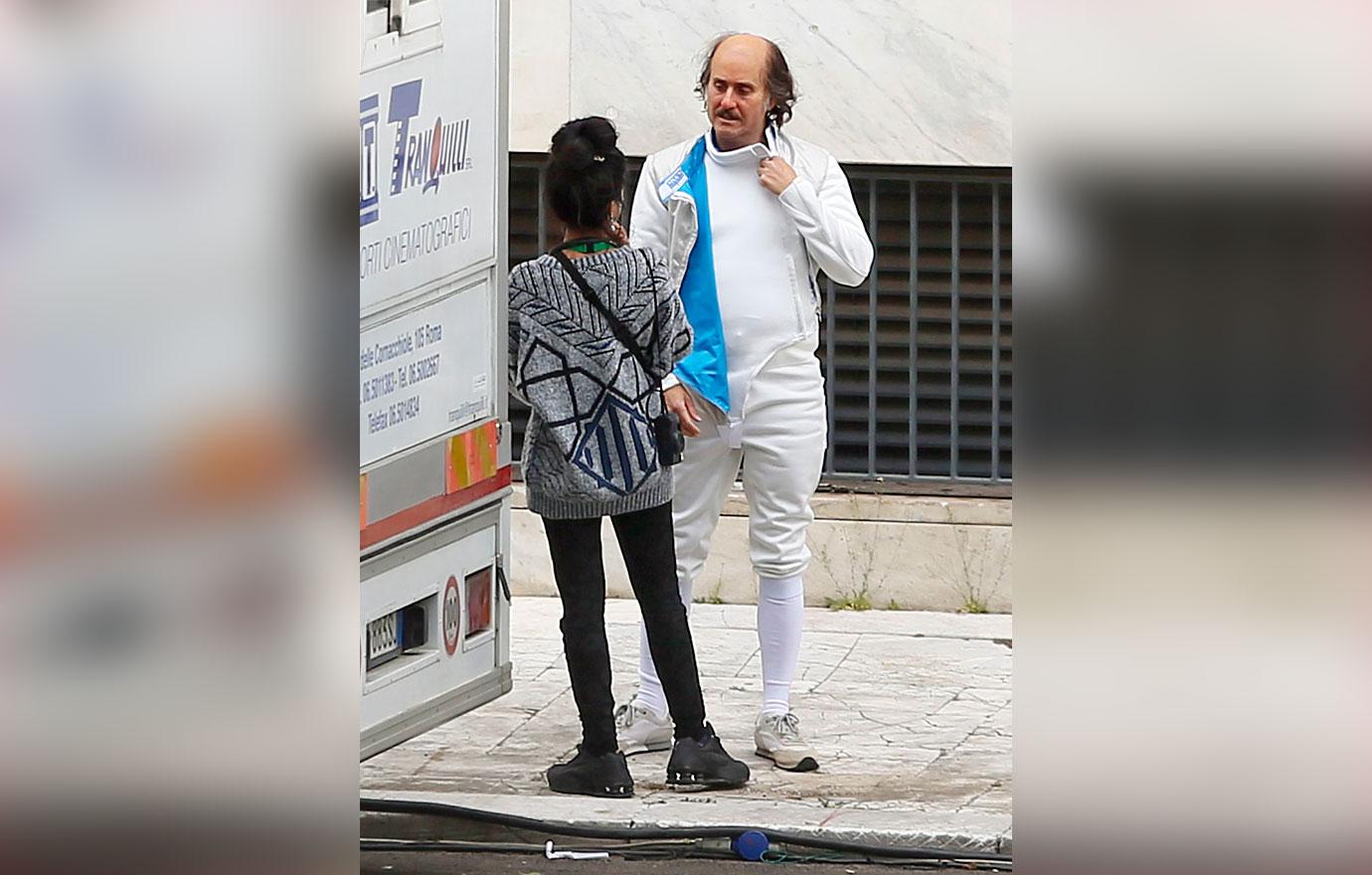 There he is! Leto's stark look included a bald head with gray hair coming down the sides, mustache and a bit of a bloated belly.

The actor's no stranger to making drastic physical changes for a role, as he dropped 25 pounds for Requiem for a Dream. "I was in a constant state of hunger. I started fainting when I was on the set. I was miserable," he recalled of the experience. "It was a painful, dark place, but it was rewarding."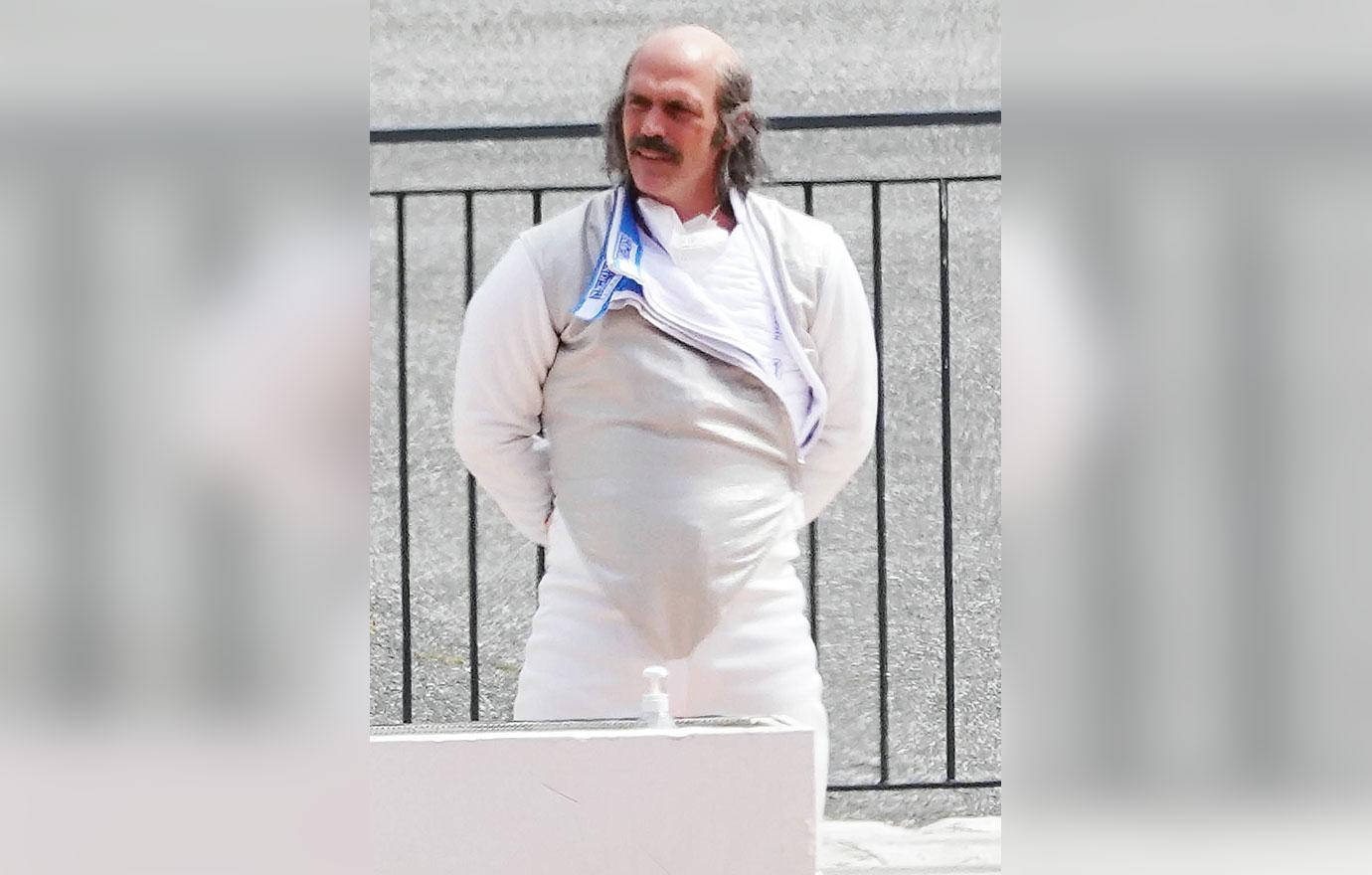 To play a transgender woman in Dallas Buyer's Club, the Hollywood star dropped 30 pounds and waxed his entire body from head to toe.
"I waxed my legs. I was a pro. I didn't want that stubble growing back," he admitted. "I waxed my eyebrows, too."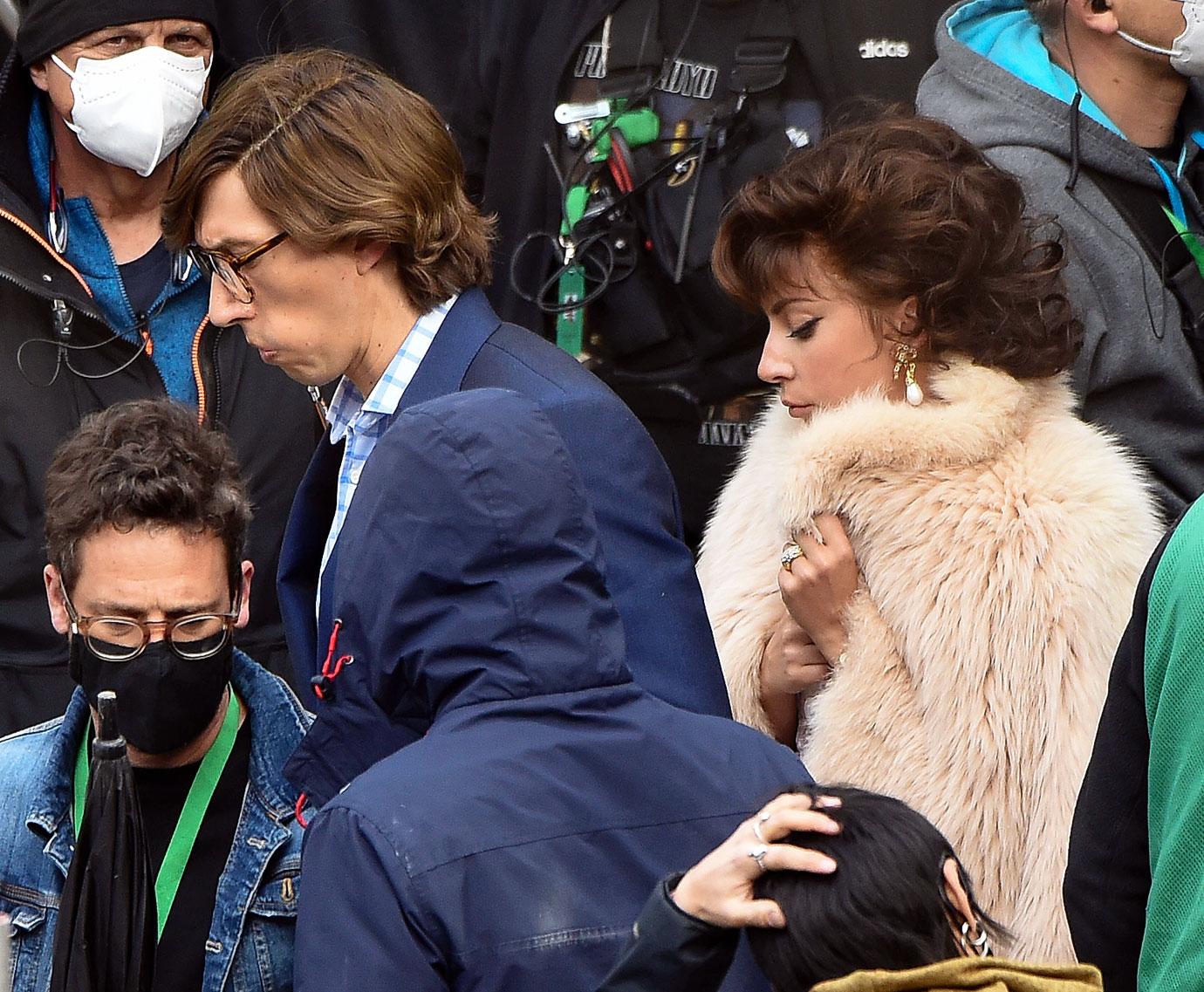 Driver's character was then seen leading the way for Gaga, who threw on a fabulous fur cover-up.

On March 9, the "Born This Way" songstress shared the first look at the film, posting a photo of herself and Driver. "Signore e Signora Gucci," she captioned the pic, which translates to "Mr. and Mrs. Gucci."