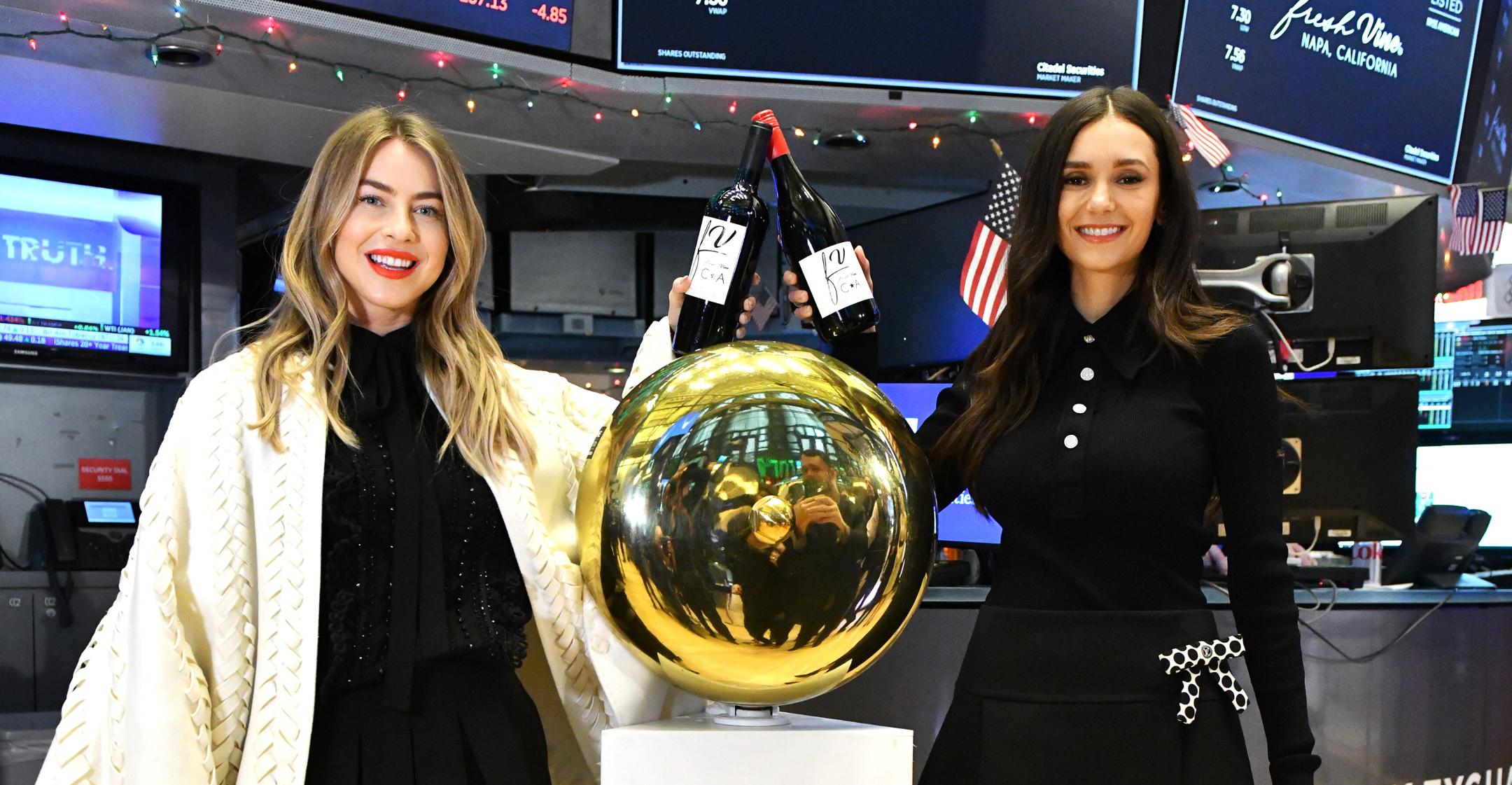 Fresh Vine Wine Confounders Julianne Hough & Nina Dobrev Dish On The Importance Of Female-Led Companies: 'Anything Is Possible'
When best friends Julianne Hough and Nina Dobrev decided to launch their own line of wine together in 2019, they knew that mixing business with pleasure wouldn't be an issue for them. However, they had no clue just how successful their line Fresh Vine Wine would come to be!
Article continues below advertisement
In fact, the brand — which is touted as a lower-carb, lower-calorie sip — just went public on the New York Stock Exchange. "We honestly can't believe it," the Vampire Diaries actress insisted to PEOPLE. "It's an extremely monumental milestone for us."
Added the Dancing With the Stars alum, "It's beyond anything that we ever really imagined."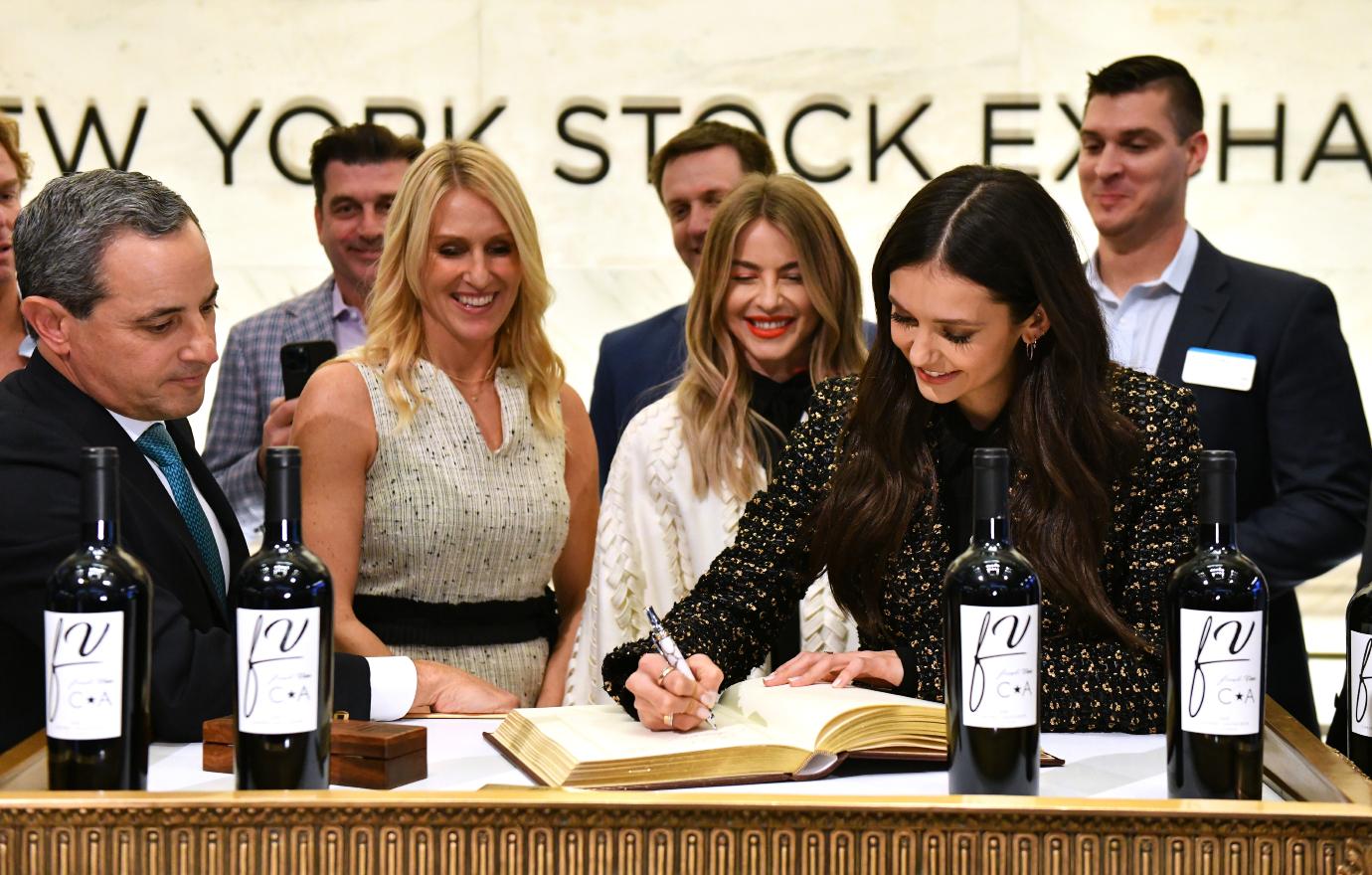 Article continues below advertisement
"Wine is about sharing, right? It's about like creating memories and experiences. And a lot of companies stay private for so long, but to be public is like, 'You can come and join the party. It's for everyone,'" Hough noted. "So hopefully people will be excited to be a part of our company and watch it grow with us."
The dynamic duo was always confident that they'd make a great team.
"When you have great communication and you have a foundation of respect for one another, you get two different perspectives and you're able to challenge each other in a way that just helps you be your best self," said the blonde beauty. "And that's been what's been incredible about working with Nina."
Article continues below advertisement
The ladies also work with several other people, including CEO Janelle Anderson. Having a female leader was important for Hough and Dobrev, as according to PEOPLE, only 6 percent of companies on the NYSE have a female CEO.
That number is "crazy" to the Love Hard star, who noted, "We need to change that. And we're here trying to contribute to that statistic to make it higher."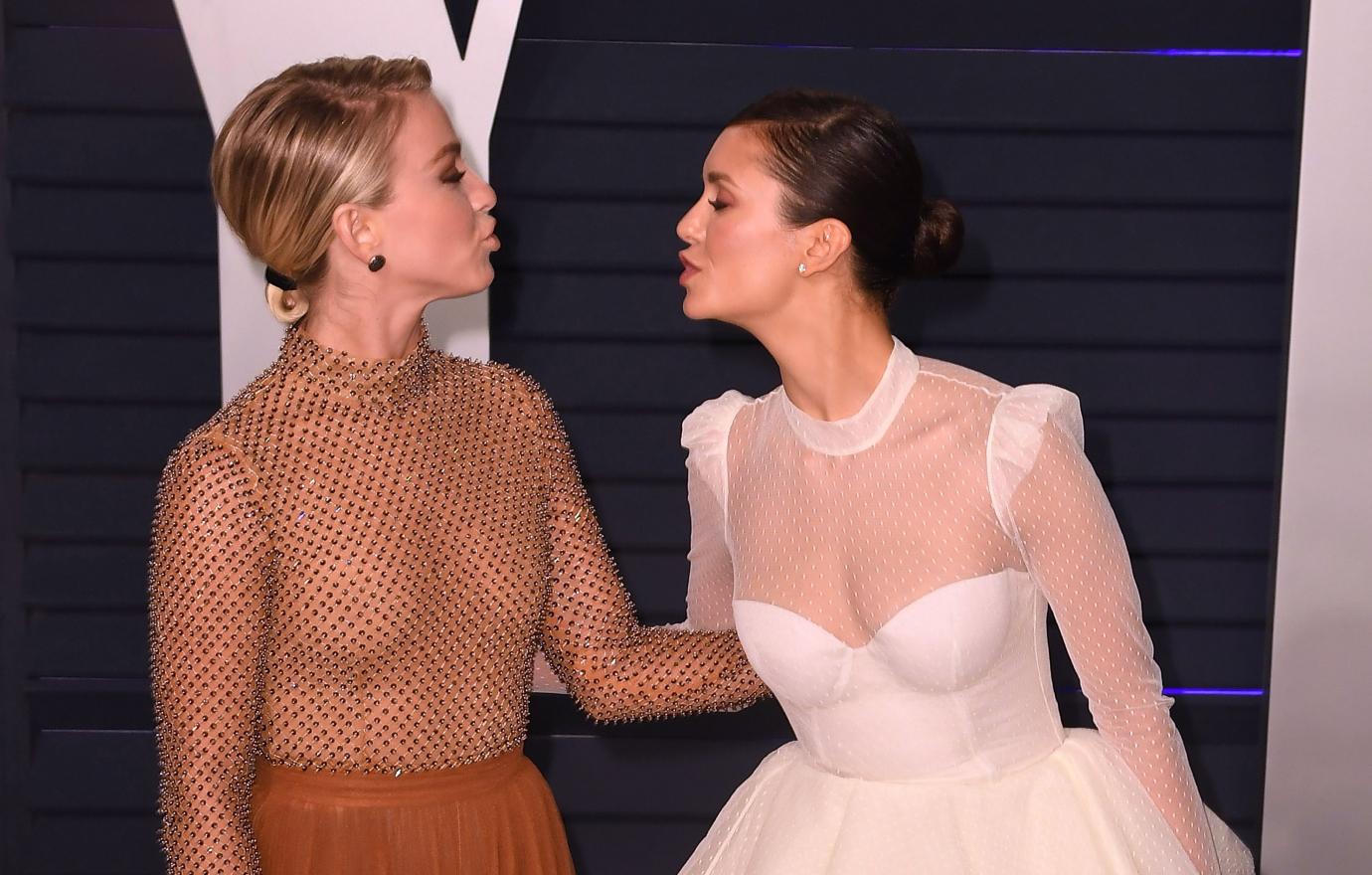 Article continues below advertisement
Hough chimed in, noting, "In the adult beverage industry, there are so many men who create their own brands. At the end of the day, we're women. We love to consume wine. And we found that as women, we were able to listen to our customers and consumer needs in a way no one else was, and give them what they really want."
The besties are hoping that their accomplishments inspire other women to pursue their business dreams as well.
"One of my biggest things is embodying the fact that anything is possible. And if I can do it, if Nina can do it, if Janelle — our incredible CEO — can do it, you can see that it's possible. You have to trust in yourself and try," the dancer suggested. "And remember, there's room for everybody. It's not, 'How do I compete with that?' It's, 'How can I contribute to that?'"