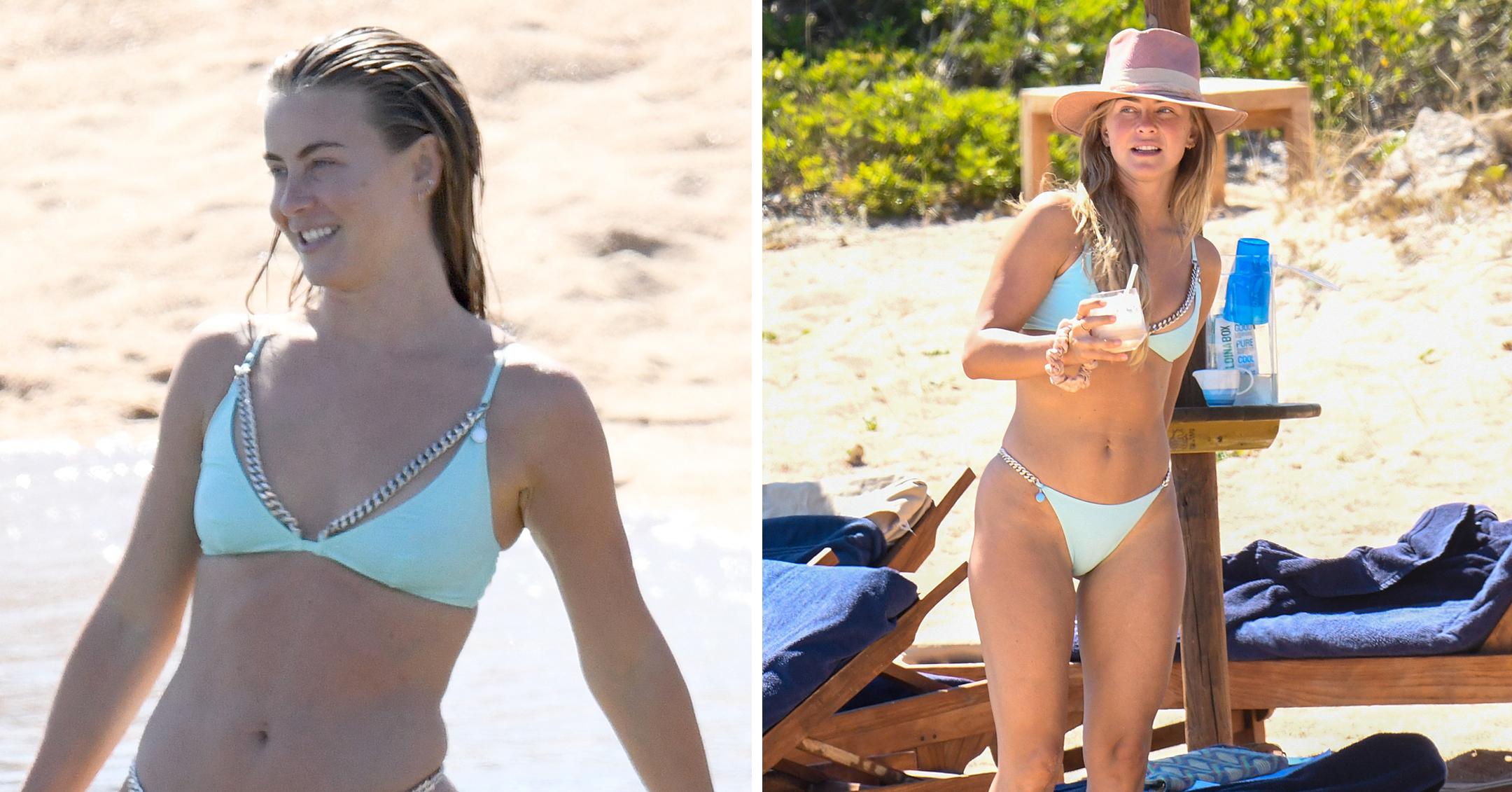 No Jewelry Needed! Julianne Hough's Icy Blue Bikini Is Embellished With Silver Chains — Photos
Vacation mode! Julianne Hough was pictured enjoying the sand and sea while relaxing in Sardinia, Italy, on July 10. The Dancing With the Stars alum has been overseas since the Fourth of July weekend, and clearly, she's having the time of her life!
Scroll down to see the one-of-a-kind swimsuit she wore while at the beach.
Article continues below advertisement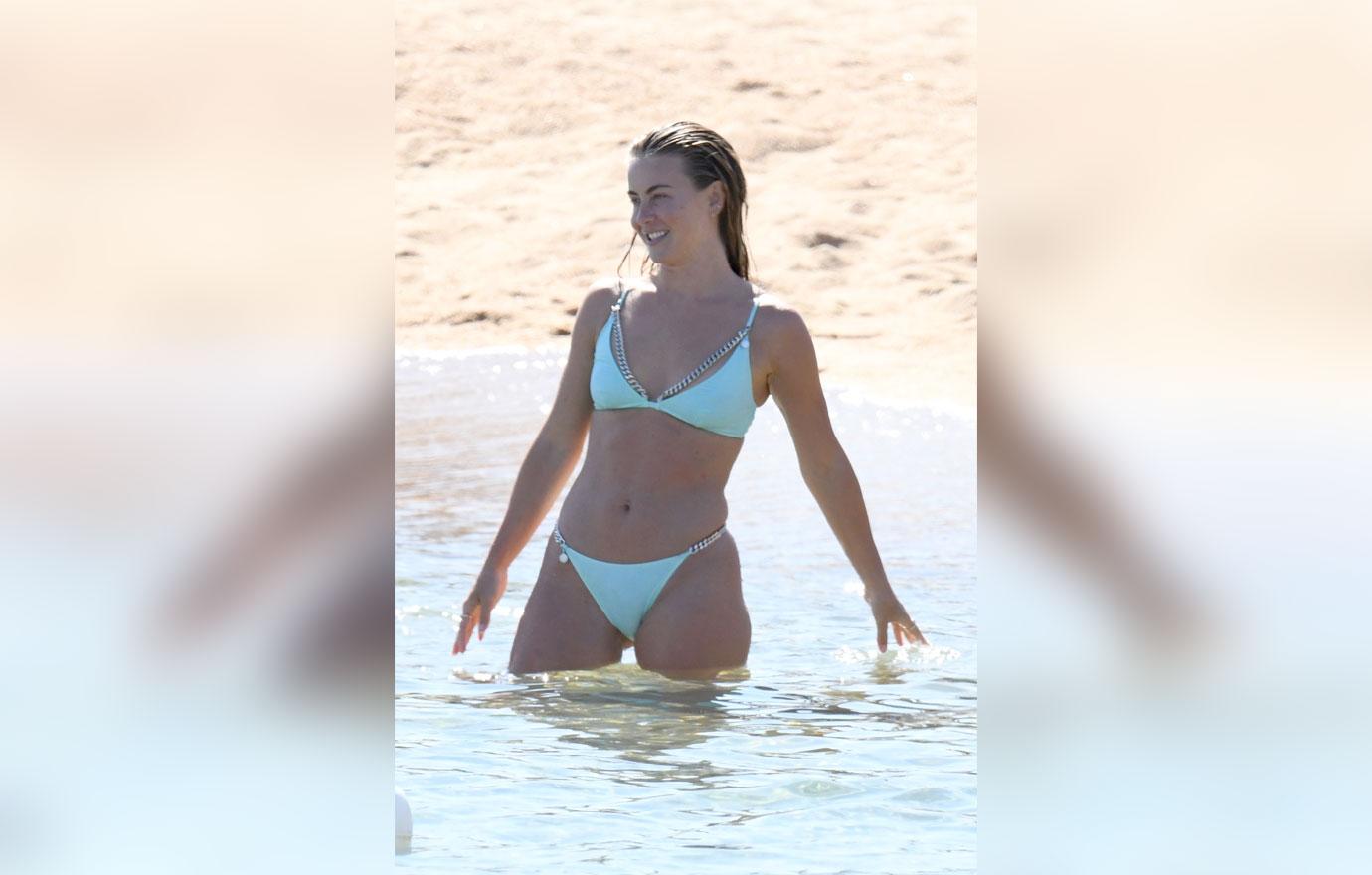 The Safe Haven star walked around in the water while wearing an icy blue bikini that featured silver chains on the top and bottom.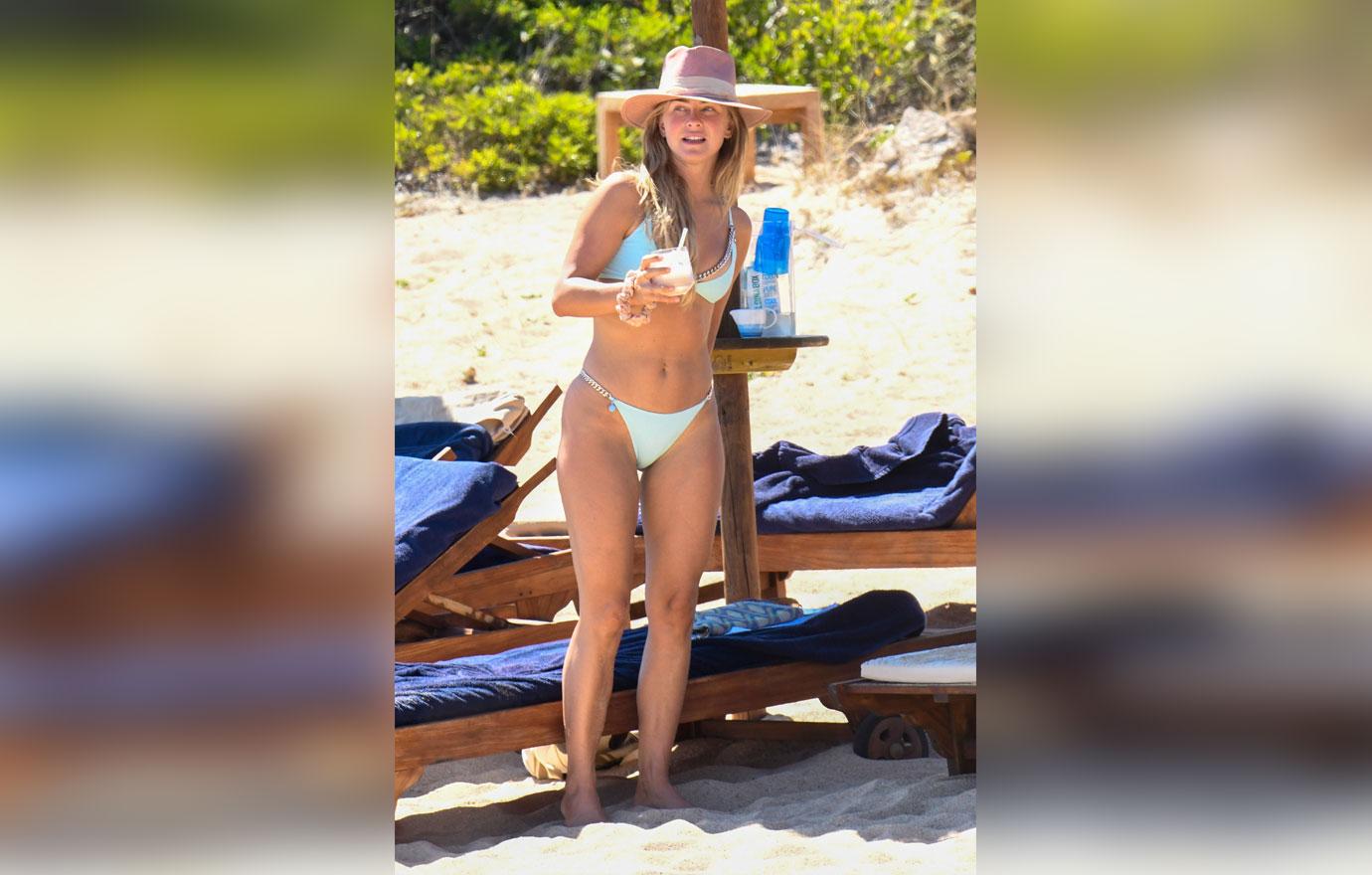 Time for some shade! Back on land, Hough donned a pale pink hat while enjoying a drink near her beach chair.
Article continues below advertisement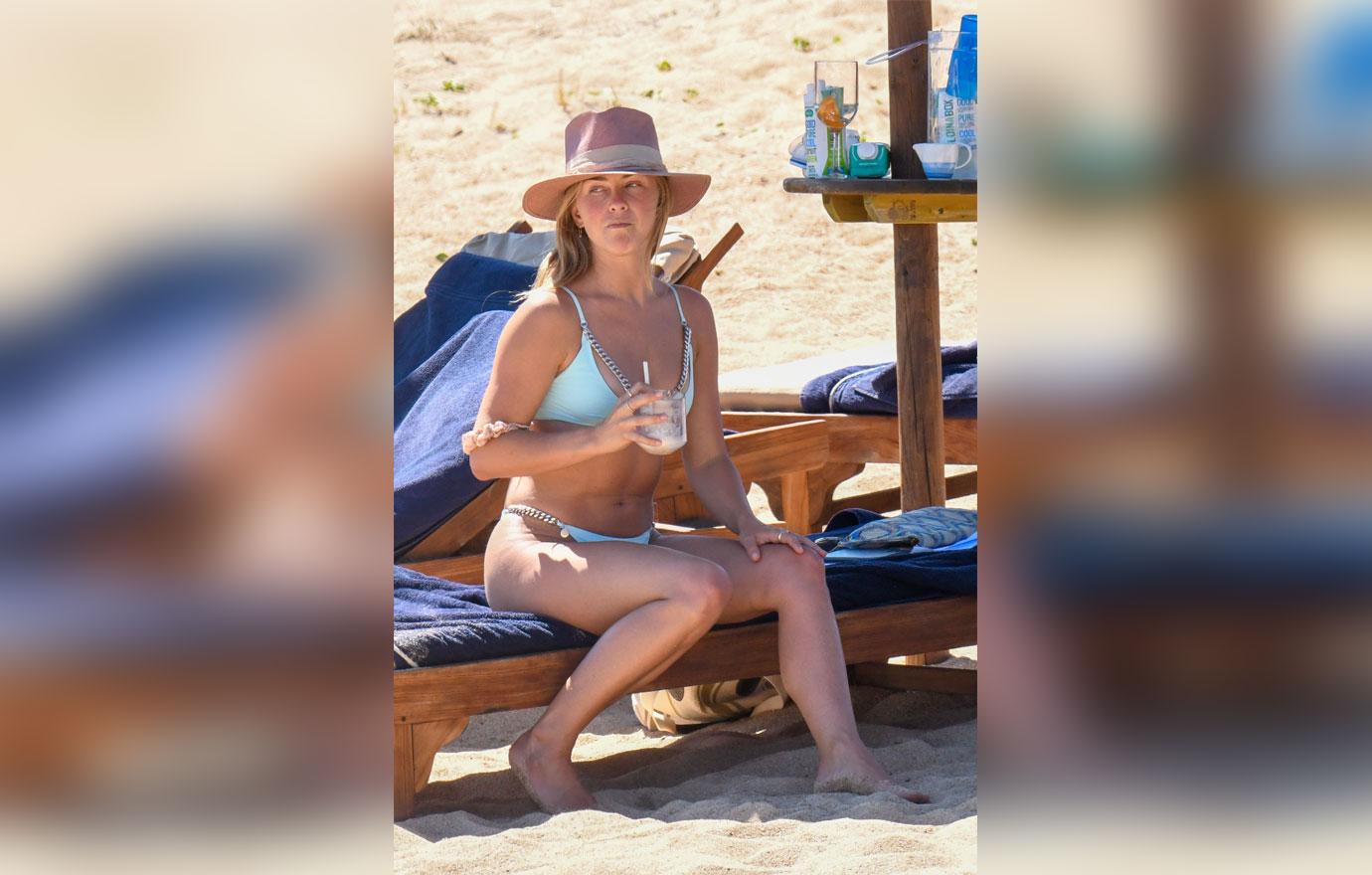 On July 7, the professional dancer revealed via Instagram that she came across "the most gorgeous fruit stand on the side of the Positano" cliffside.
"The adorable Italian owner grabbed my phone out of my hand and said 'photoshoot' and started snapping these shots!" she shared. "I am now permanently a resident of Italy and will be a fruit purveyor from here on out!"
Needless to say, the blonde babe looked gorgeous in the photos, wearing a flowy yellow and white patterned dress and a pair of sandals that wrapped around her ankle.
Article continues below advertisement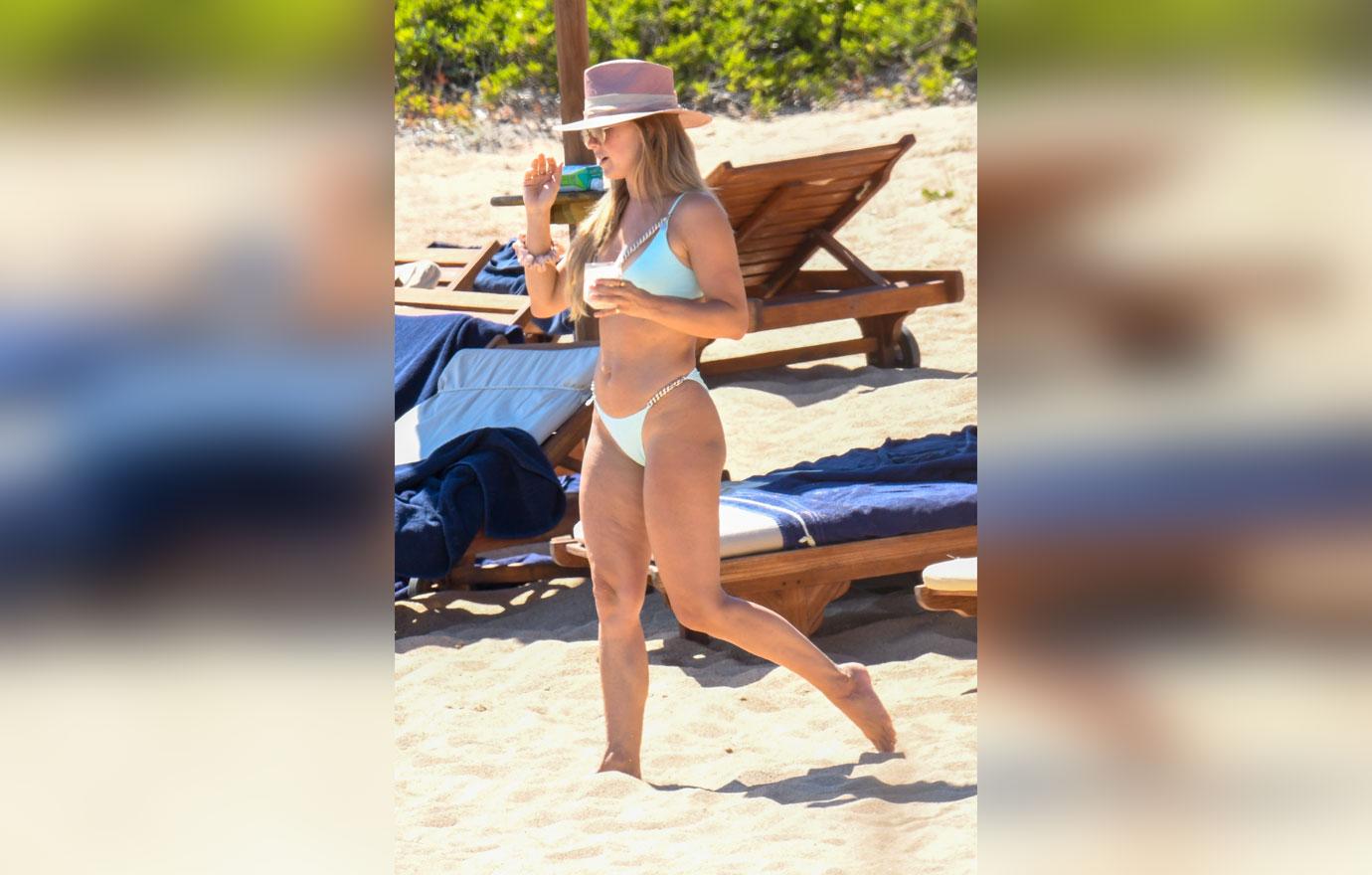 It's 5 o'clock somewhere! The Hollywood starlet took her drink with her while walking barefoot on the sand.
Earlier this year, Hough and best pal Nina Dobrev launched Fresh Wines, a line of health-conscious vino.
"We try to live a healthy, sustainable life. We thought, how do we still enjoy and have pleasure in life while not constantly counting calories or taking away from the enjoyment of life," Hough explained to The Hollywood Reporter of their venture. "At the same time, how do we not feel guilty or physically terrible? And how do we create something enjoyable and sustainable? That's when we were realized nobody's really doing this."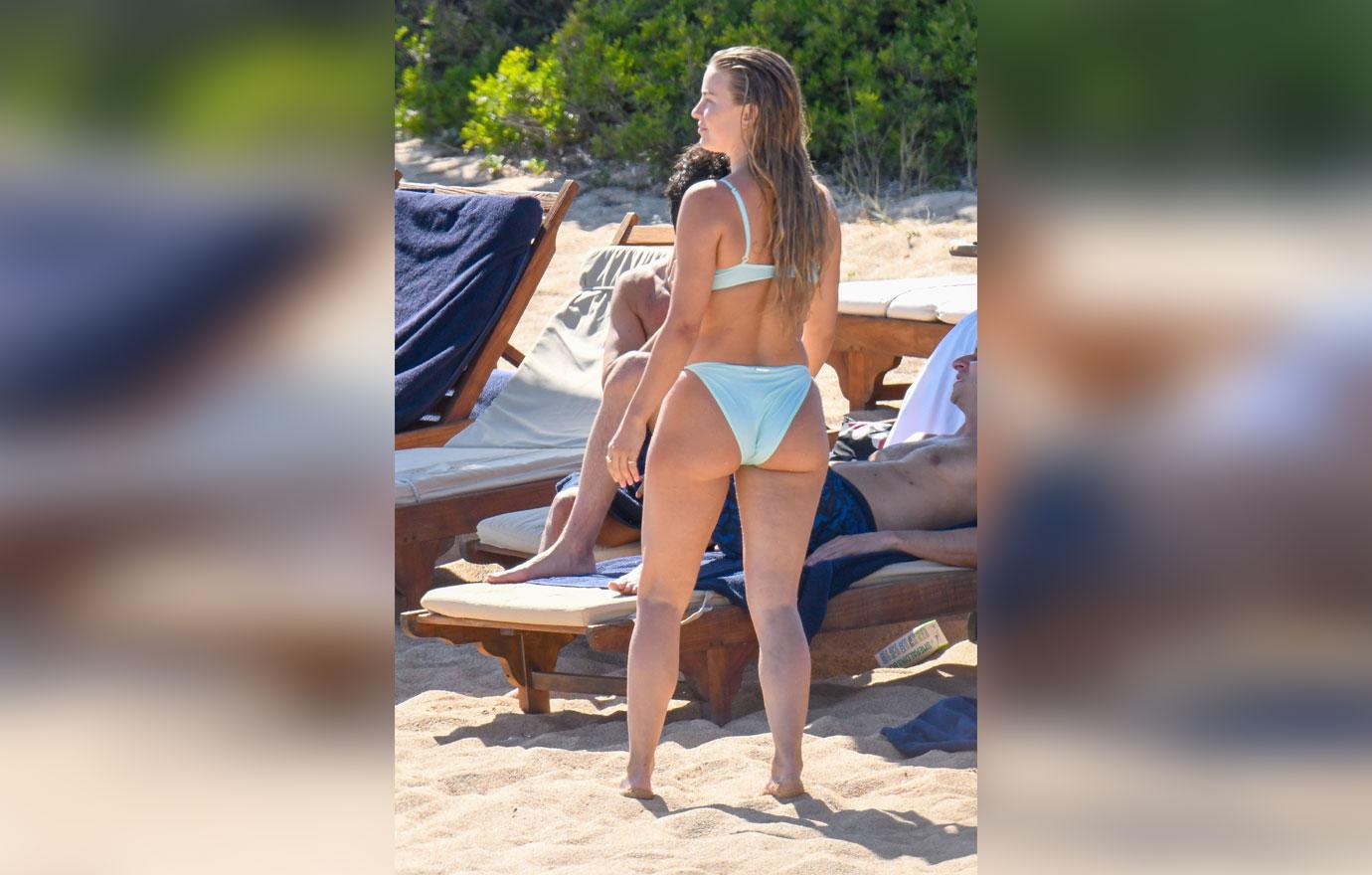 After taking a dip in the waters, the Emmy winner chatted with Dough Chabbott, who joined her on the trip.
It's unclear if the two are just pals or something more, but the star hasn't been in a public romance since she and Brooks Laich ended their marriage last year. The two first started dating back in 2014.