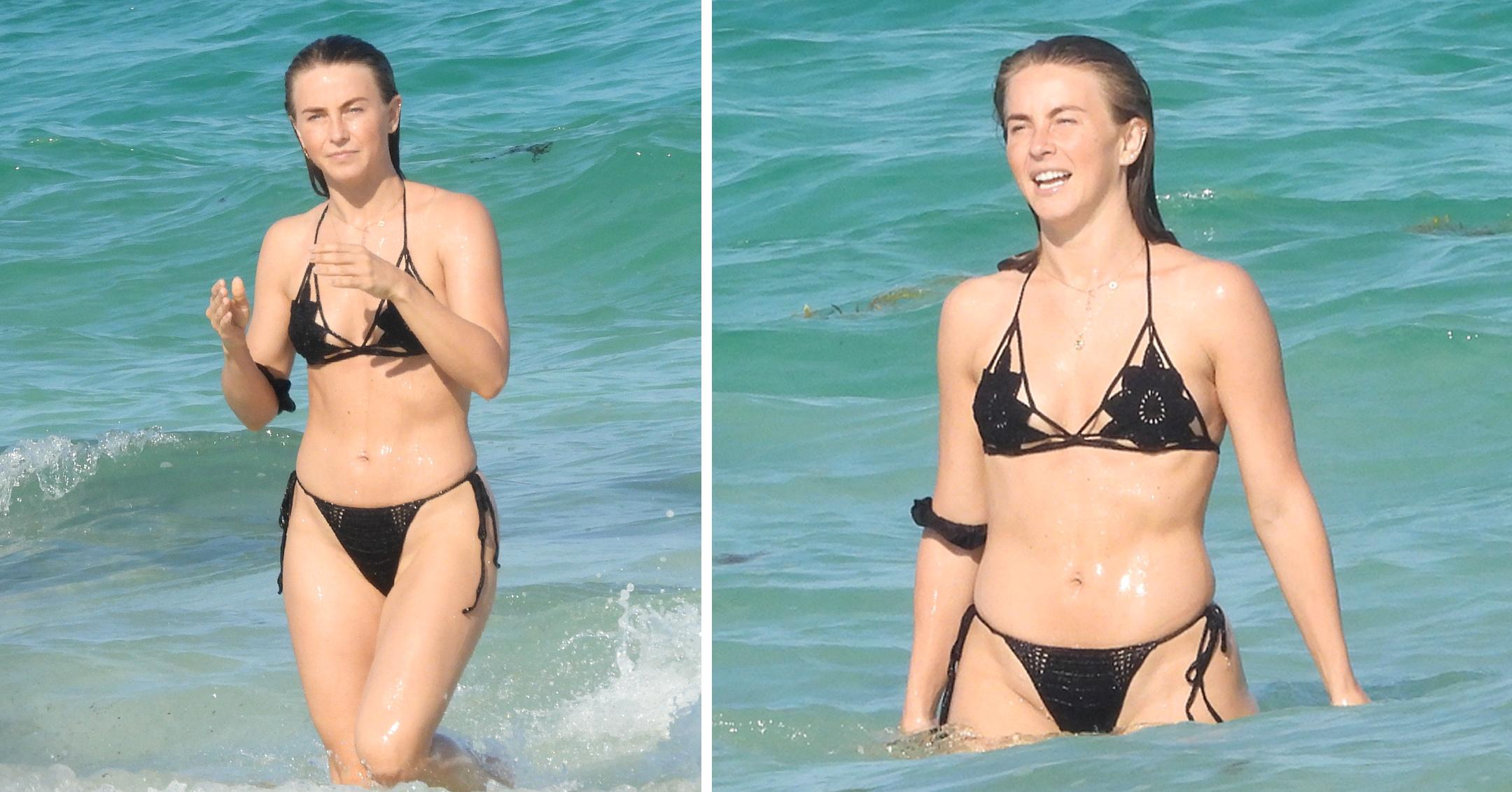 Hot Girl Summer Came Early! Julianne Hough Rocks A Sexy Crochet Bikini In Mexico — Photos
Vacation mode! While spending time with her brother, Derek, in Tulum, Mexico, Julianne Hough ventured off on her own to frolic around in the ocean.

The stars' rock hard abs were on display, but it was her skin-baring swimwear that stole the show.
Article continues below advertisement
Scroll down to see her hot look!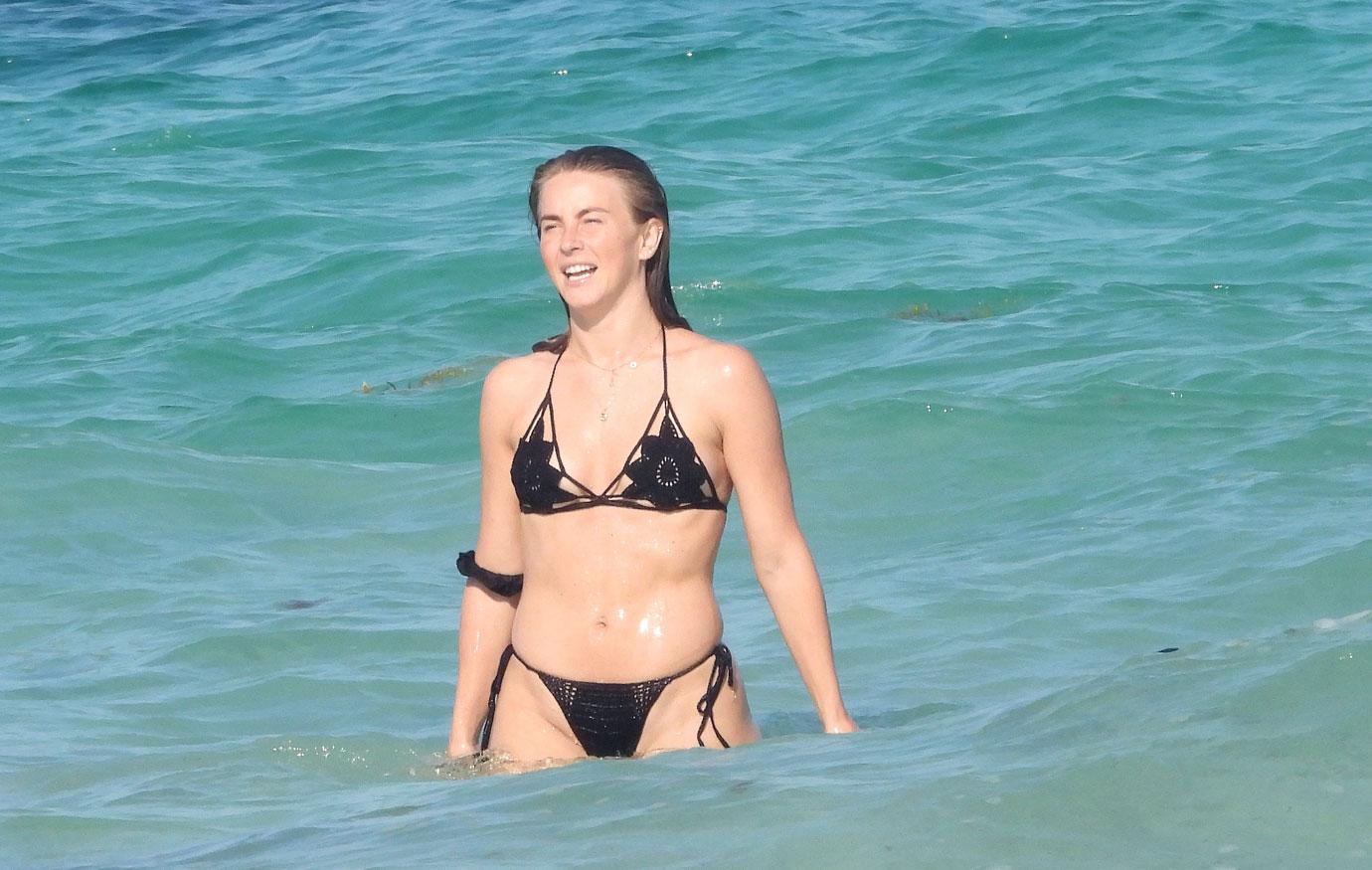 Soaking it in! Hough wasn't afraid to go swimming in the waves and let her hair flow freely, placing her scrunchie on her arm.

The star looked fabulous as always in a crocheted black bikini top that featured a floral design, while the matching bottoms had string ties on the sides. The Dancing With the Stars alum also wore a dainty silver necklace.
Article continues below advertisement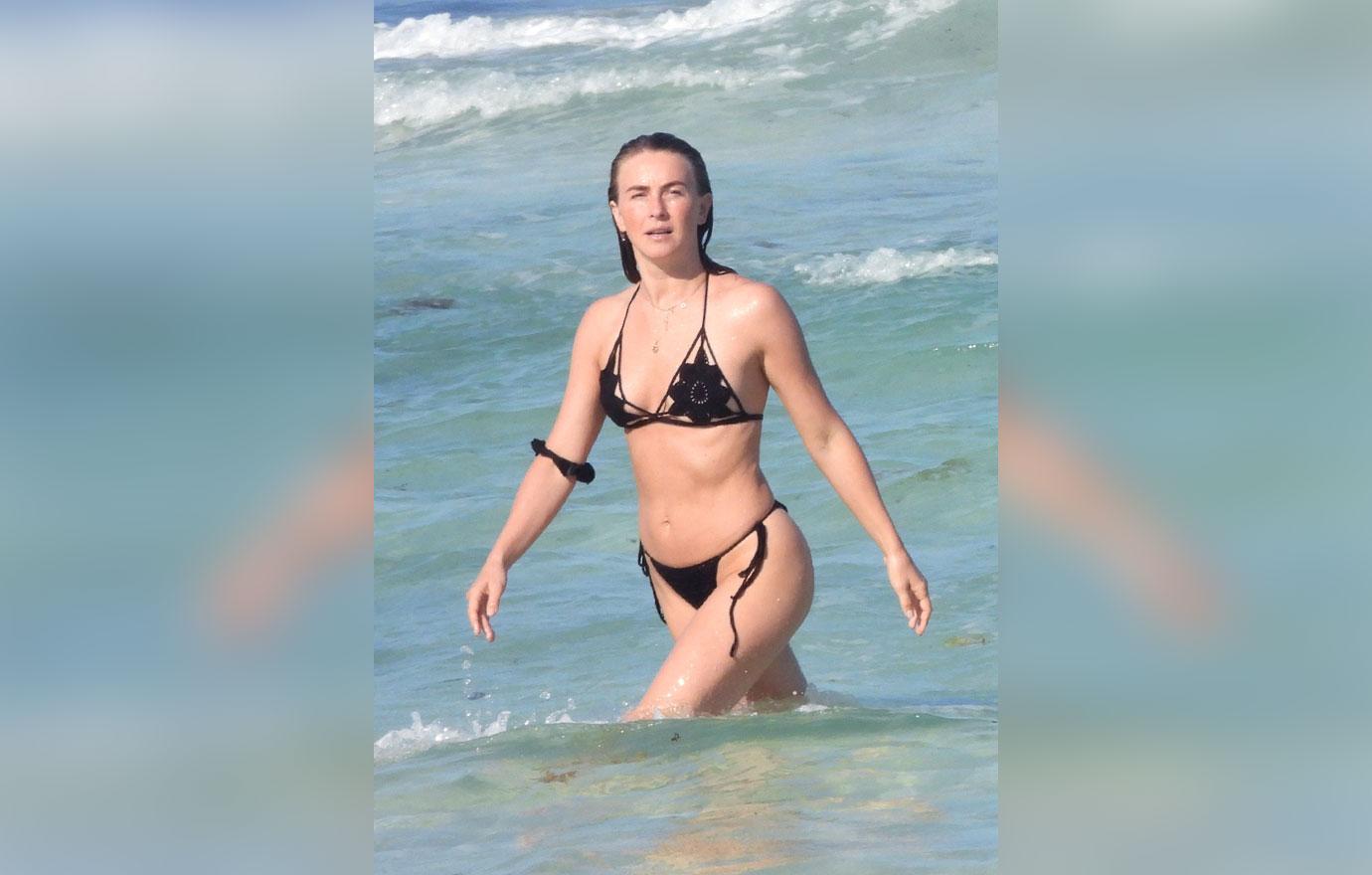 Looking for someone?
Last year, Hough filed for divorce from athlete Brooks Laich. Since the split, she's been linked to actor Ben Barnes, but it was reported that the two were just friends.

Beforehand, fans were shocked when Hough revealed she's "not straight." Her public confession "was basically to say I love everyone. I've never been a fan of labels, I don't identify that way and so, for me, it's just about love."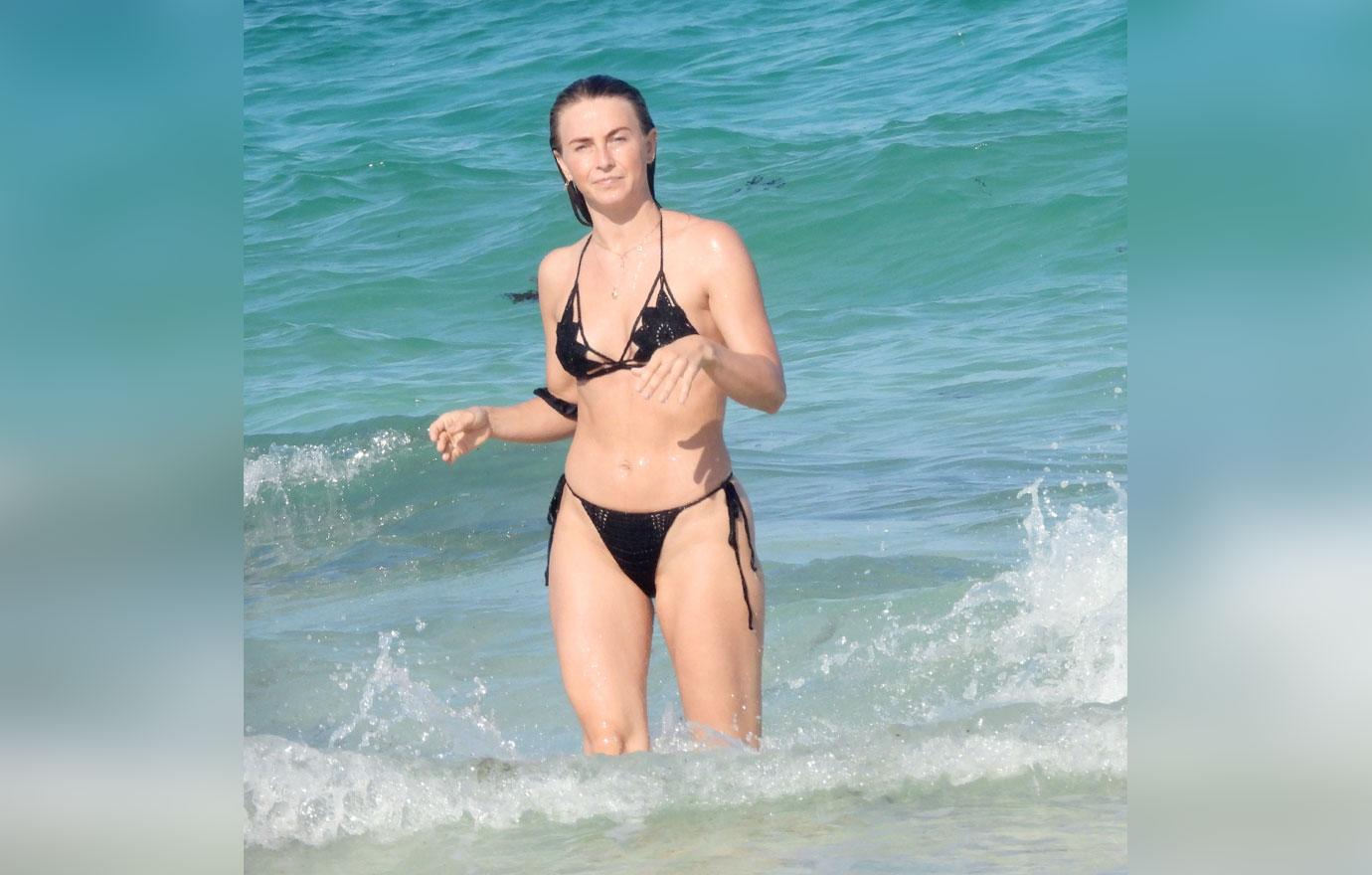 In 2020, the fitness fanatic launched her own program, KINRGY, which "is a community dedicated to transforming lives through energy in motion."

"We generate wellness tools to catapult you into living your most authentic and extraordinary life – daily," the description on the website reads. "Our offerings and curriculum are founded upon our self-others-world philosophy: When you can connect with and celebrate your truest self, you can compassionately enhance the lives of those around you, sending an energetic ripple across the planet and uniting us as one global community."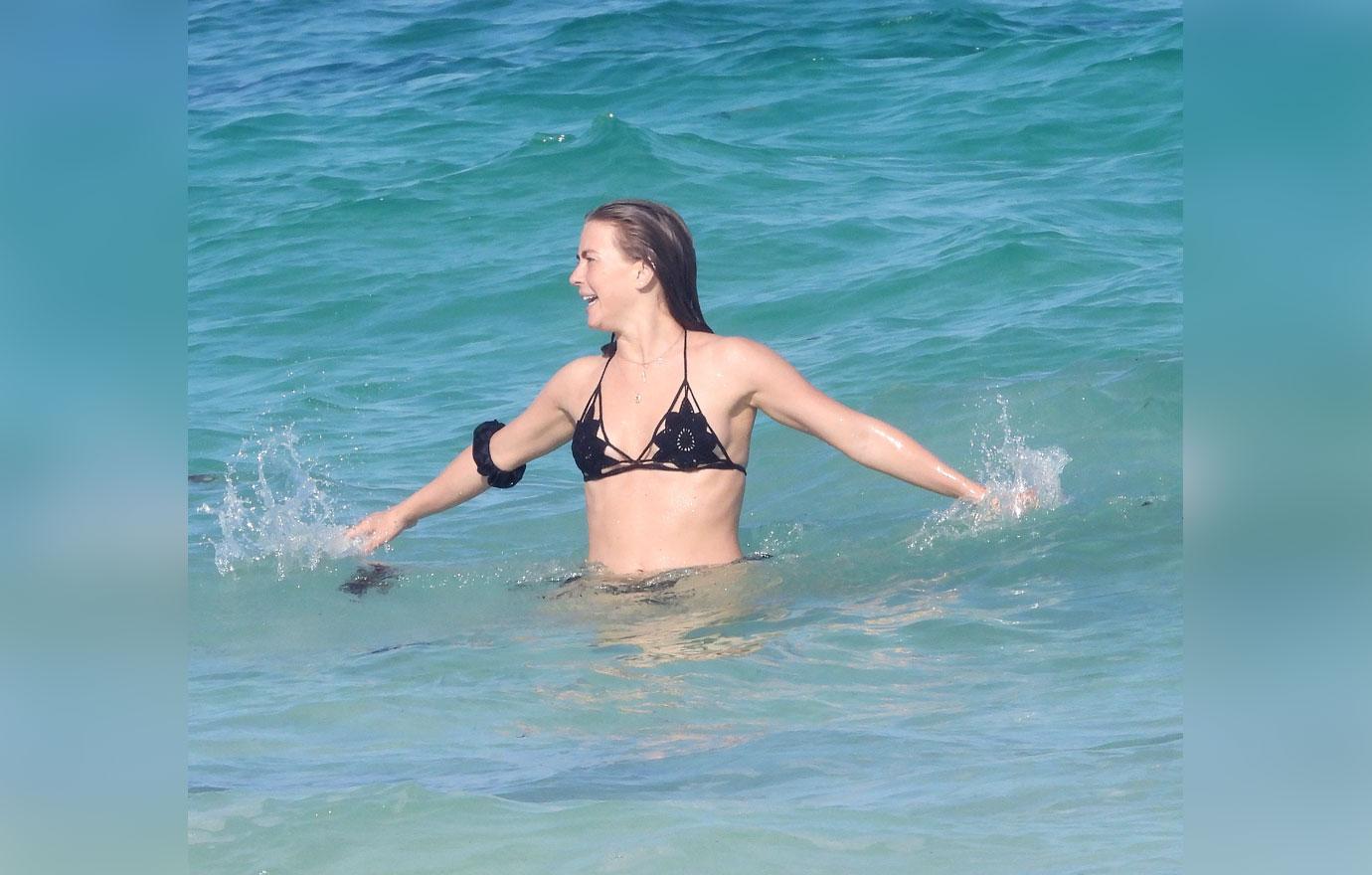 While Hough sticks to a healthy diet, she can never resists a glass of wine, which is why she and BFF Nina Dobrev launched their own line of vegan, low-calorie, gluten-free wine, Fresh Vines.

"The very foundation of my friendship with Nina is built upon experiencing and sharing life together, always with a glass of wine in hand," she explained of the feat. "We both lead very active and physical lifestyles, with a holistic approach, so we wanted to make a product that not only complimented our lives but was also still of premium quality and impeccable taste."

At the moment, you can pre-order a bottle of Rosé, while bottles of Pinot Noir, Chardonnay and Cabernet are already available.