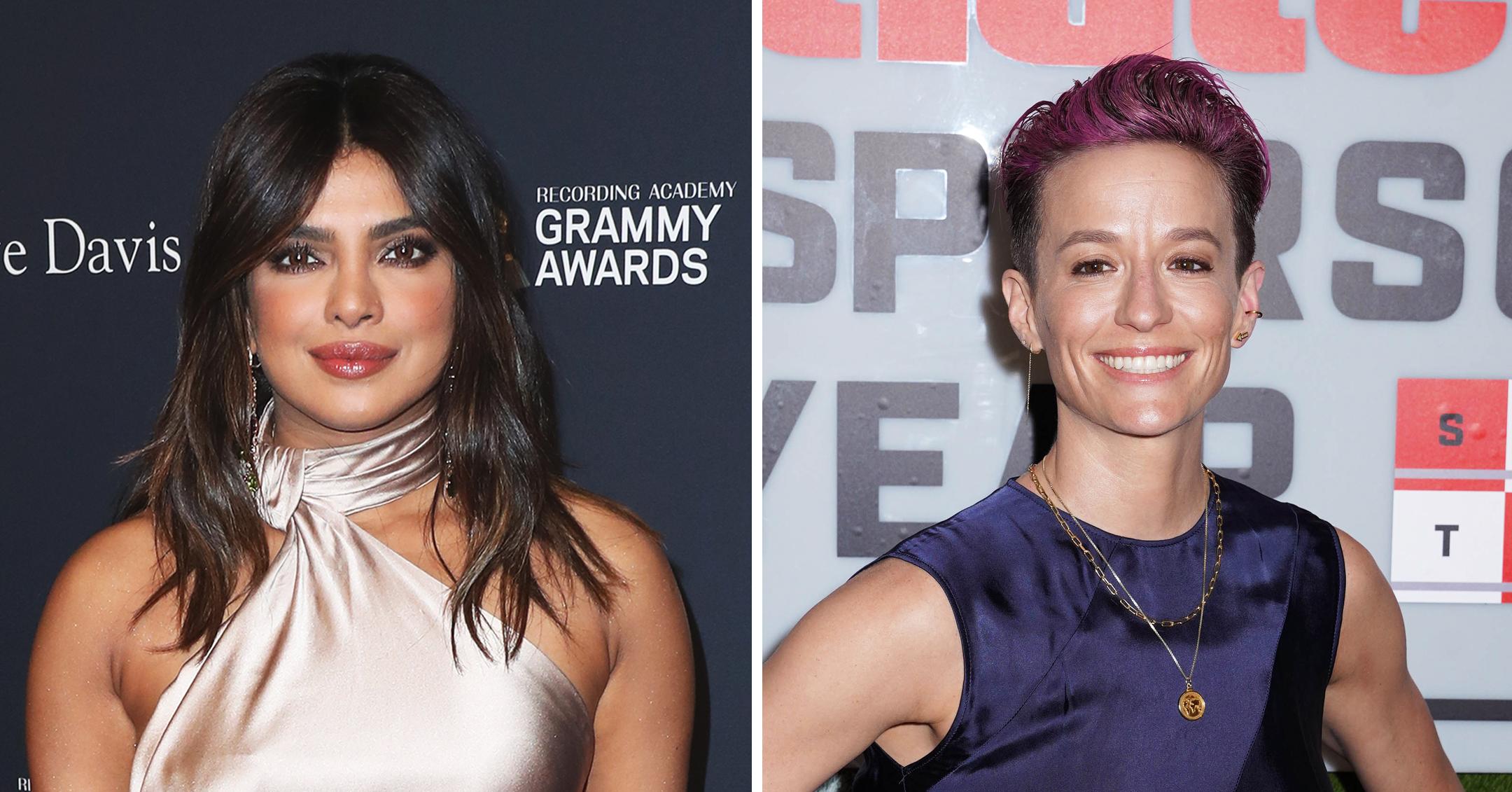 Victoria's Secret Is Dramatically Revamping Their Brand, Names Priyanka Chopra & Megan Rapinoe As Ambassadors For New Initiative
Out with the old and in with the new! After years of receiving criticism for their lack of diversity, Victoria's Secret is undergoing a major makeover and launching VS Collective, a partnership that will feature a bunch of new ambassadors (including a few familiar faces).
Article continues below advertisement
"With The VS Collective, we are creating a platform that will build new, deeper relationships with all women," explained Martha Pease, Chief Marketing Officer. "Through a series of collaborations, business partnerships and cause-related initiatives, we're bringing new dimensions to our brand experience. In marrying our new partners' energy, creativity and perspectives with our network and scale, we can transform how we connect with and show up for women."
So far, the brand has brought on actress Priyanka Chopra, soccer star Megan Rapinoe, free skier Eileen Gu, LGBTQIA+ activist Valentina Sampaio and more.
One of the first projects for the women will be appearing on a podcast hosted by fellow ambassador Amanda de Cadenet. In each episode, the ladies will dish on their new role and share their personal experiences regarding a matter of different subjects.
Article continues below advertisement
"I can vividly remember the thrill at 16 opening a gift from Victoria's Secret given to me by my aunt. A new era always brings a sense of freedom, and the opportunity to play a part in shaping the evolution and future success of a heritage brand like Victoria's Secret is so exciting to me," shared Chopra. "As we work together to chart the path forward in a new and impactful way, I'm not only looking forward to developing future collections that are inclusive of all people, but I am most excited for new customers and for those who have always been a customer of Victoria's Secret to feel represented and like they belong."
Article continues below advertisement
The brand's revamp also brings about The VS Global Fund for Women's Cancers, in partnership with Pelotonia. The initiative will help fund research for women's cancers and pledges to donate $5 million to groups that fight racial and gender inequities.
"At Victoria's Secret, we are on an incredible journey to become the world's leading advocate for women," promised CEO Martin Waters. "This is a dramatic shift for our brand, and it's a shift that we embrace from our core. These new initiatives are just the beginning. We are energized and humbled by the work ahead of us."