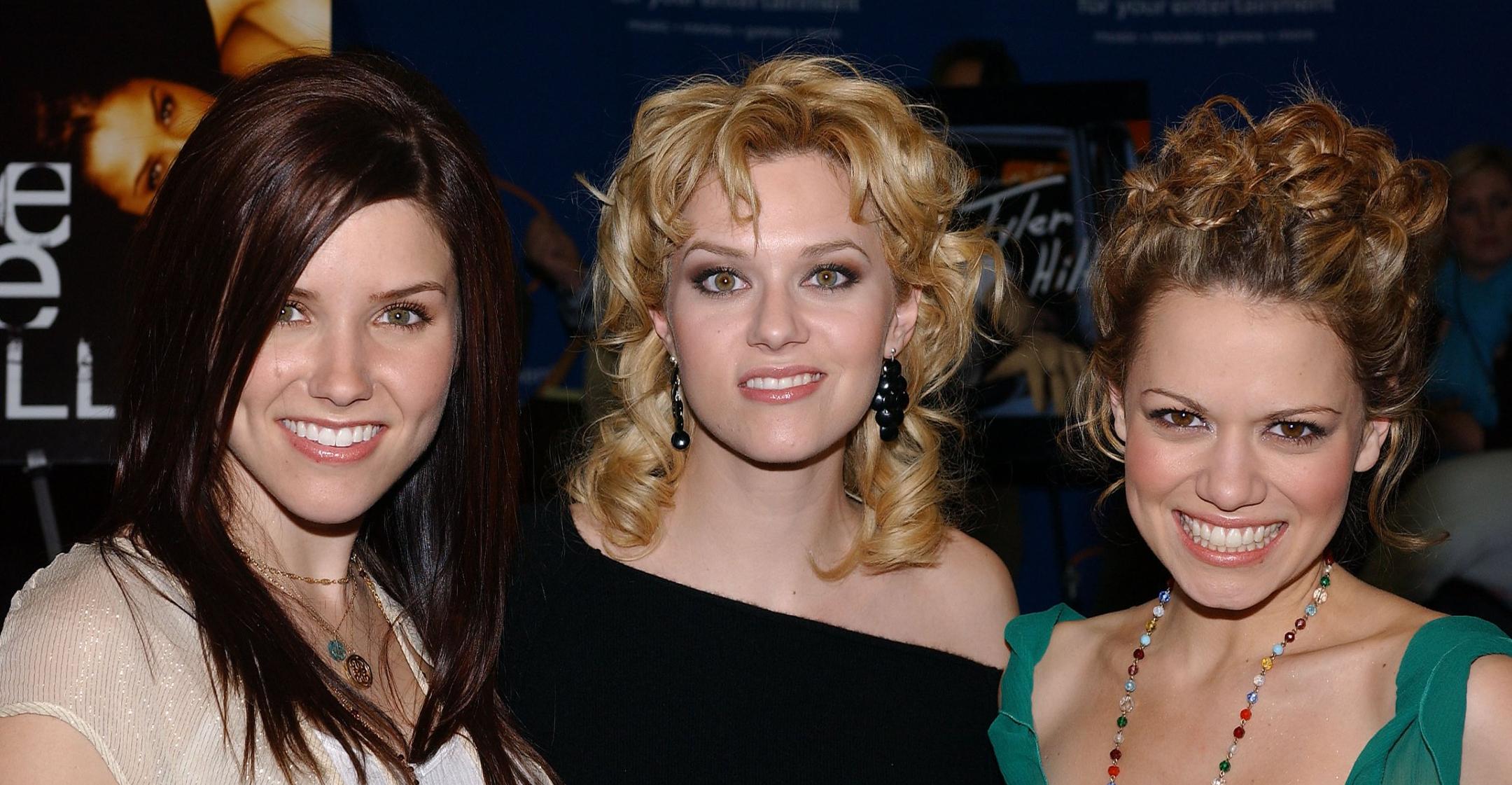 Sophia Bush, Hilarie Burton & Bethany Joy Lenz Are Reliving The Glory Days By Launching A 'One Tree Hill' Podcast
Though One Tree Hill isn't being rebooted anytime soon, costars Sophia Bush, Hilarie Burton and Bethany Joy Lenz are reuniting for the next best thing: a podcast that will relive and dissect the beloved teen drama!
Article continues below advertisement
"Quarantine hit and I was doom scrolling like everyone else. And the number of people who were posting about how in this really scary time at the start of the pandemic, they were starting One Tree Hill over again, really kind of hit me," Bush explained to PEOPLE of how it came to fruition. "I was like, this show has something magic about it. It feels really evergreen to so many people."
Titled "Drama Queens," the series — which is available on Spotify, iHeartRadio and Apple Podcasts — has already dropped an introduction episode and released an official synopsis.
Article continues below advertisement
"Take yourself back in time... back to high school. The ups and downs, the loves the losses, the struggles the triumphs, being together with your friends... feeling every emotion of it," the description reads. "Is 23 more than just a number to you? Do you respond to people by saying I don't wanna be anything other than what I've been trying to be lately? Do you expect to have life-changing moments while caught in the confetti or the rain? Are you One Tree Hill obsessed? ... it's OK... we're here for you. You can sit with us."
Article continues below advertisement
"Are Brooke, Peyton and Haley your BFF goals? These Drama Queens are getting back together!! Bethany Joy Lenz, Hilarie Burton and Sophia Bush are the biggest Drama Queens and they are here with you to dissect every episode, deliver every detail you must know, and devote themselves to you as you rewatch every single scene together," the summary continued. "Join Joy, Hilarie and Sophia each week. Relive it, Relove it, Rewatch it ...every One Tree Hill minute of it. Be a Drama Queen."
Article continues below advertisement
The announcement came as a surprise to some, as the cast has revealed that the set was often a toxic atmosphere. Most notably, Bush has claimed that her character's behavior wasn't realistic, explaining that instead, her actions were dictated by "some gross older man's fantasy."
She also said that she and her costars were manipulated and controlled, though they were too young to realize it at the time.
The trio of ladies made it known that they won't just be brushing those allegations aside.
"Let's be very clear that it feels great to be executive producing this podcast together, 'We're like, 'Oh, who's in charge? We're in charge.' Yeah," the Chicago P.D. alum declared. "We're in charge and it's great. I love it. I love a reclamation."
"We're moving forward with where we are now, and looking back and reliving the memories. There's going to be a lot of candid talk about what we experienced, but we're not trying to be like Jerry Springer and trash everything," Lenz clarified. "We loved our show. We love what we're doing now."