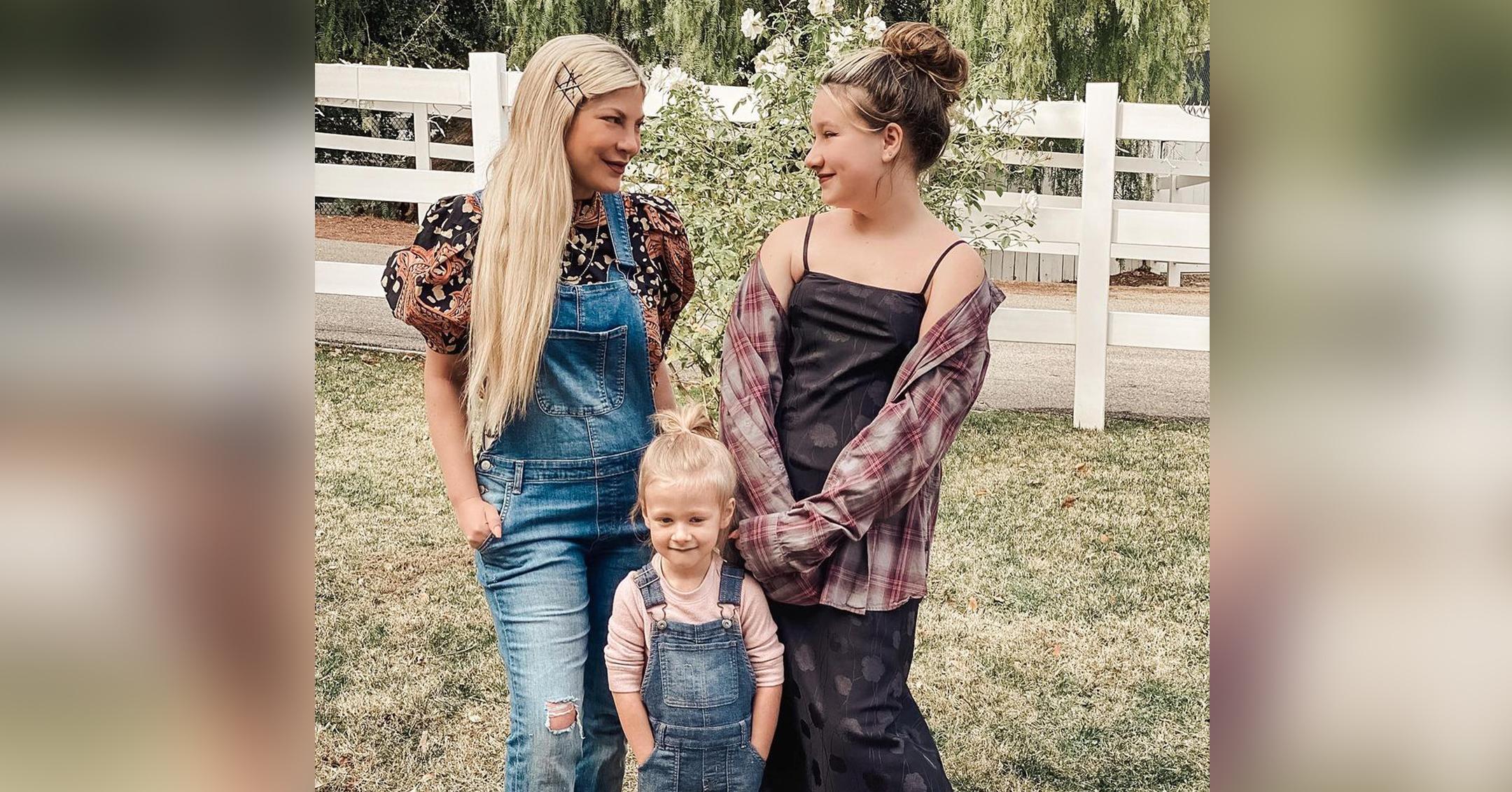 Tori Spelling Recalls How 13-Year-Old Daughter Stella Suffered From Panic Attacks Due To Intense Bullying At School
After decades in the spotlight, Tori Spelling has developed tough enough skin to brush off any negative comments that come her way — but she simply won't ignore bullying when it's aimed at one of her five children.
Article continues below advertisement
The Beverly Hills, 90210 star shared a photo from daughter Stella's "first modeling shoot" to show how far the 13-year-old has come. Though her confidence is now "soaring," the actress noted that for months, her eldest child preferred to stay at home rather than face her cruel peers at school.
"Stella is an amazing human. Heart of gold & always leads [with] kindness. She's innovative & creative and full of fire," Spelling insisted. "Which is why as a mom it was so painful to see a young woman's fire dimmed [because] of bullying."
Article continues below advertisement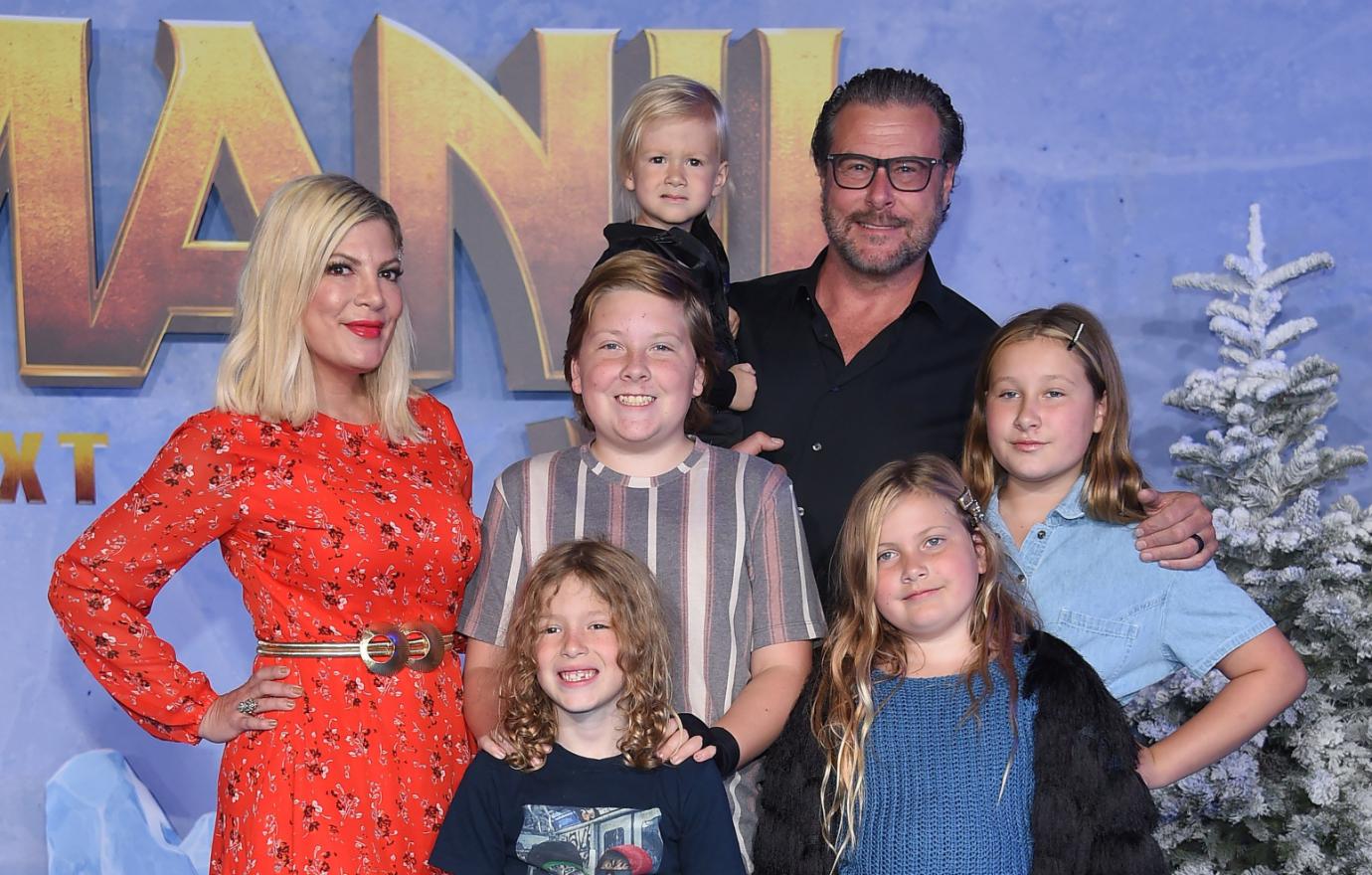 The New York Times bestselling author revealed that the drama started when Stella was in fifth grade. Though Spelling talked to the principal about the situation, the kids were never scolded since their "parents were on the board" and paid the school a lot of money.
Article continues below advertisement
As the bullying continued, Stella began experiencing mental and physical symptoms, such as headaches, stomachaches and panic attacks. "Emotions can be pretty powerful & manifest into physical ailments," the former reality star noted. "She missed a lot of school due to this."
Thankfully, Spelling saw that her daughter's "passion" for her hobbies such as cooking, baking and crafting stayed in tact.
At one point, the teen was approached to be on MasterChef. For whatever reason, the principal of her school had to be given written consent for her to appear, but she denied the request, allegedly because she had missed too many days of school.
Article continues below advertisement
The blonde babe claimed that eventually, the principal said she would give her permission if Spelling and her family left the school the following year.
Though she didn't want to, the determined mom tearily accepted the deal so that Stella could live out her dream.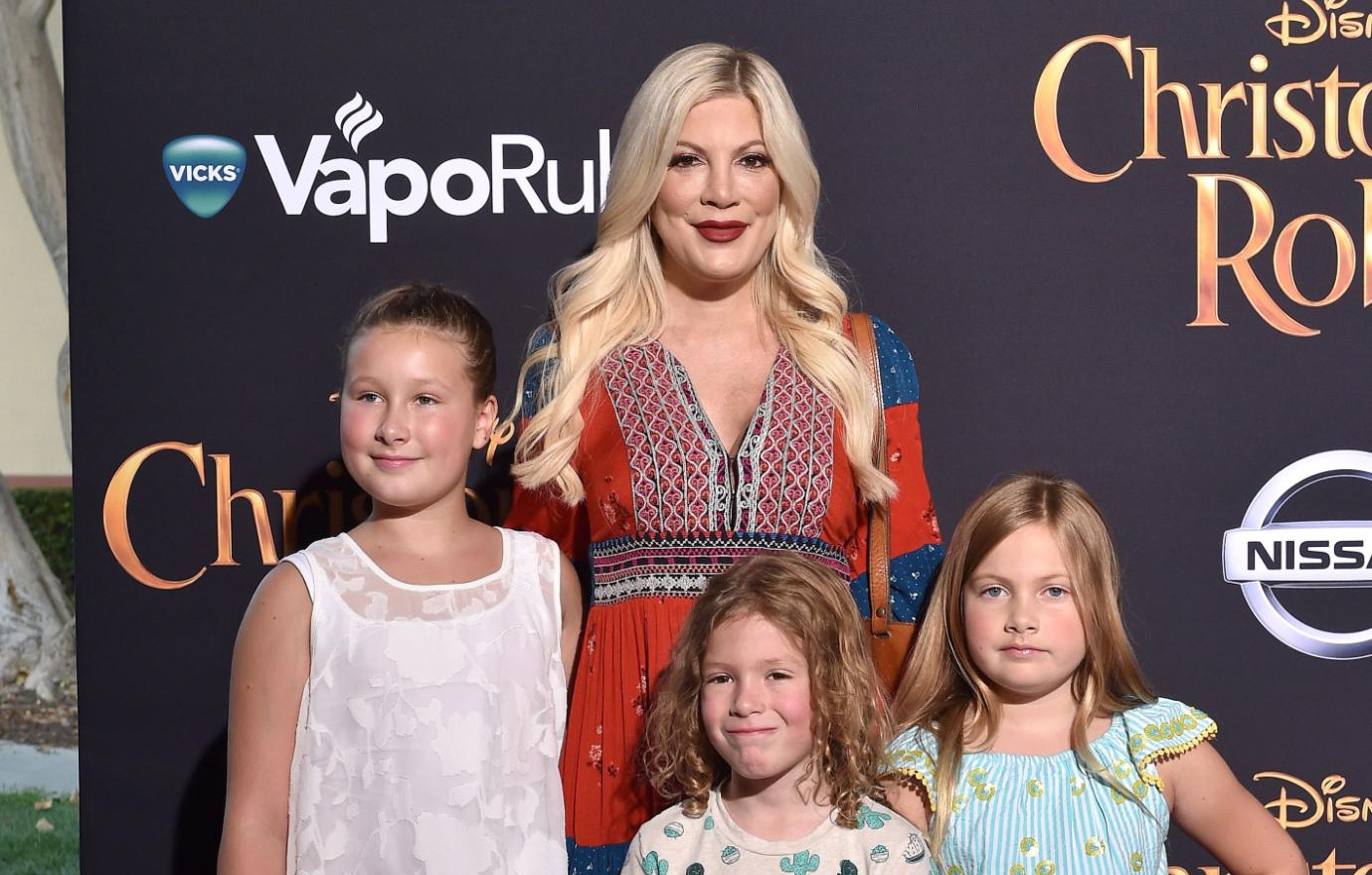 Article continues below advertisement
It was all worth it, as Stella came out victorious on her episode.
"I had never seen her confidence like I did that day!" the True Tori lead exclaimed. "That's the lesson we should be teaching! To encourage our kids to find their individual passions & thrive!"
Unfortunately, the principal didn't change their mind, so Stella was unable to graduate with her class, but in the end, she "got her powerful & fulfilling "school moment" elsewhere.