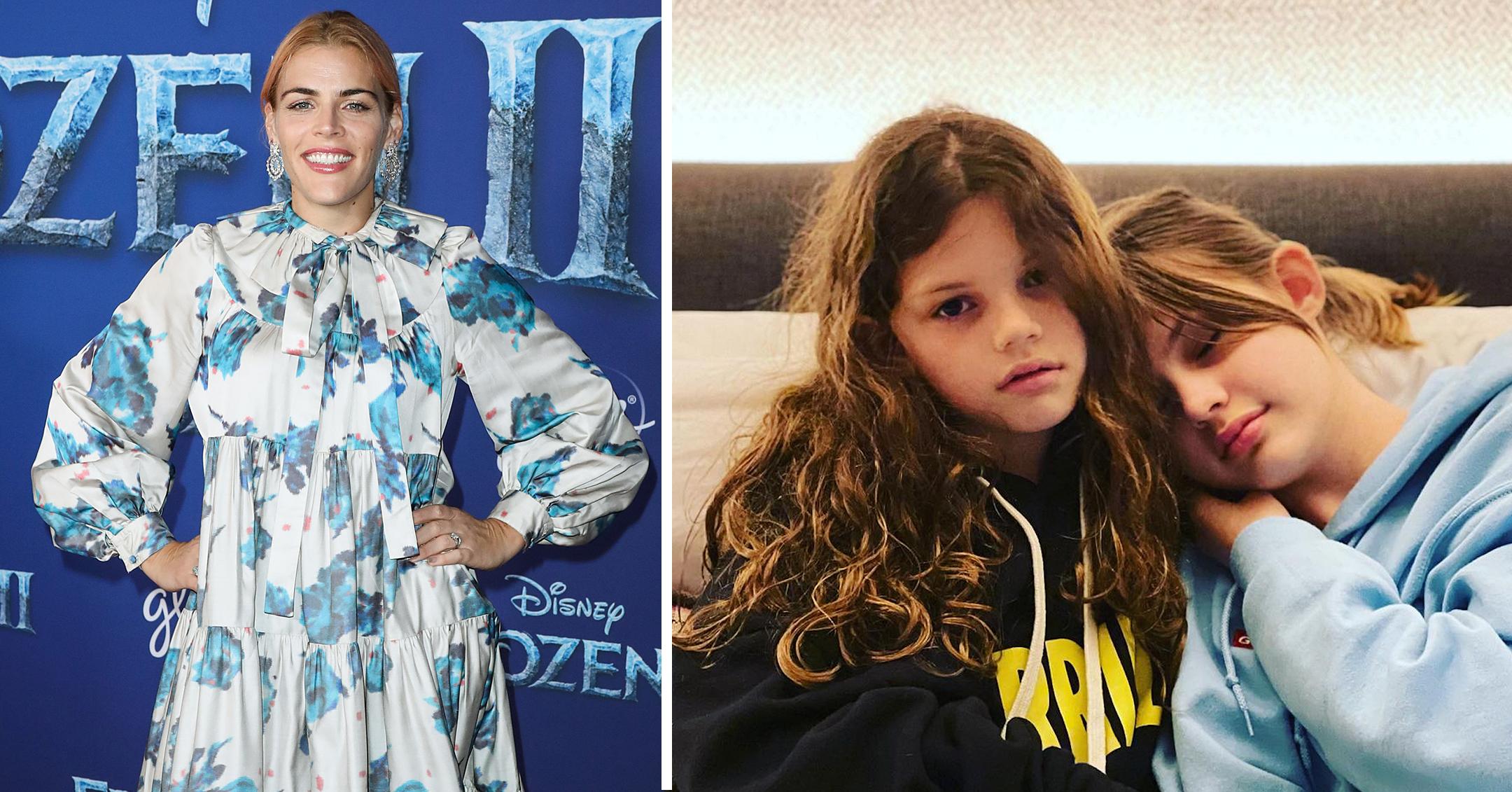 When It Comes To Instilling Good Values In Her 2 Kids, Busy Philipps Makes A 'Concerted Effort' To Lead By Example
When it comes to instilling good values in her kids, Busy Philipps knows she has to lead by example.

That's why prior to joining the new comedy Girls5eva, she took a break from acting for the sake of her mental health.
Article continues below advertisement
"As much as I love acting — and I love it so, so much — the business of it is bulls**t, and I hate it," she stated to Health in her cover story. "You can only subject yourself to that torture for so long before it really starts to wear on you."
Article continues below advertisement
Putting her own needs first is something that she's struggled with — but she's getting better at it.
"As a woman in this country, in this world, in this time, we all have a lot of responsibilities," the Busy Tonight host noted. "I do think that the idea of securing your life mask before helping others is important."
"The other thing is, make sure you have your s**t figured out and that you are being kind to yourself. For me, that's one of the harder things. I can be really hard on myself," Philipps admitted. "Something I have been working on is thinking about the way I talk about my family and friends and then trying to be that kind and gentle on myself, too. It's not easy, you know?"
Article continues below advertisement
But knowing that her kids, Birdie, 12, and Cricket, 7, are watching her actions actually helps her focus on herself.

"I think the secret with kids is leading by example. I make a concerted effort to be aware of how I talk about diet and exercise around them — like, what my intention and goals are with those things," the actress shared. "I'm also lucky that I have a partner in Marc [Silverstein], who does cycling and works out for his own mental health."
"We talk about therapy in our house and never shy away from hard conversations. I've always been open — but not in that 'I'm not a regular mom; I'm a cool mom' way," the Cougar Town star explained. "I don't want to be my kids' best friend. I want them to know by watching me what my values are and the things that are important. You can tell your kids to stand up for what's right until you're blue in the face. If they don't see you doing it, they never will."