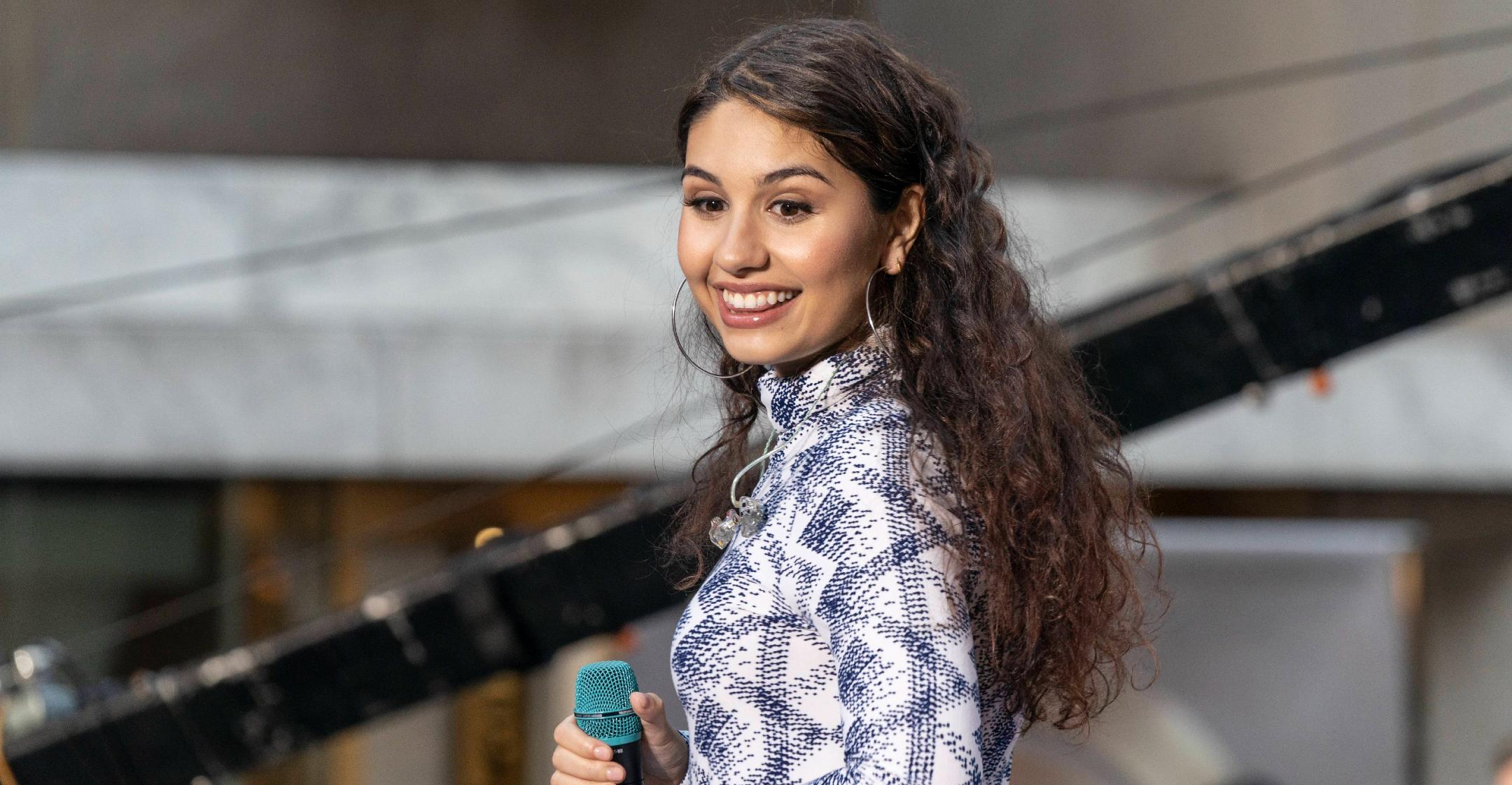 'I Have A New Lightness To Life': Alessia Cara Reveals How Making Just A Few Lifestyle Changes Helped Her Conquer Anxiety
Alessia Cara's 2015 smash hit "Scars to Your Beautiful" helped women around the globe realize that they're worthy of love and respect no matter what they've been through, but the singer herself had been silently struggling with her own problems.
Article continues below advertisement
"I was dealing with a lot of anxiety and that anxiety turned into full-blown panic attacks," she shared with PEOPLE. "I was dealing with panic attacks like days and days on end for hours at a time. It was some of the more scarier days of my life."
Thankfully, in part to "a lot of" lifestyle changes — including therapy and medication — the star has come out on the other side.
Instead of trying to ignore her issues, "I take a lot of baths now and relax my body," the singer revealed.
Article continues below advertisement
Her turnaround is documented in her new songs like "Shapeshifter" and "Sweet Dream," which are included in her upcoming third album.
"I always like to say that there's this running theme of duality and there's like kind of a thread," she explained to Reuters. "And this album recounts a lot of ... the beginning and the end of that thread."
Article continues below advertisement
"The first half of that thread in the first half of that year being a little tumultuous, a little bit riddled with anxiety and stress and fear," detailed the Canada native. "And then on the other end of that thread came the healing and the growth and this newfound sophistication I feel I've discovered within myself."
Article continues below advertisement
"For a long time, I always felt like if I got therapy, if I took medication, it would be like ... I was succumbing to some sort of weakness. But there's a lot of strength in vulnerability and there's tons of strength and openness in being honest," expressed the brunette babe. "So I look at it like that now and I just don't really apologize for what I need to do to be happy."
Though Cara now has her symptoms under control, she revealed that she still has some off days.
"I have days where I hate everything, and I don't even want to leave my bed. I hate everything. But then there's other times where I feel a lot more comfortable and more confident," the musical artist said. "I feel like overall I have a new lightness to life."