Mom To The Rescue! Ryan Reynolds Admits Blake Lively Is 'So Much Better' Than Him At Helping Their Daughters With Virtual School
Last year, the majority of parents had to act as teachers since their kids were attending classes via Zoom — and Ryan Reynolds is the first to admit that the adjustment was anything but easy.
Article continues below advertisement
Luckily, wife Blake Lively was able to take on the bulk of the heavy lifting when it came to teaching their two oldest daughters, James, 6, and Inez, 4.
"They had a tough time," the Free Guy actor noted on the "SmartLess" podcast before he admitted, "I was seeking out external help left and right."
"I was reading books. I was trying someway to steer the ship," he said. "Blake was so much better at it then I was because I'm also a child."
The pair are also parents to 1-year-old daughter Betty.
Article continues below advertisement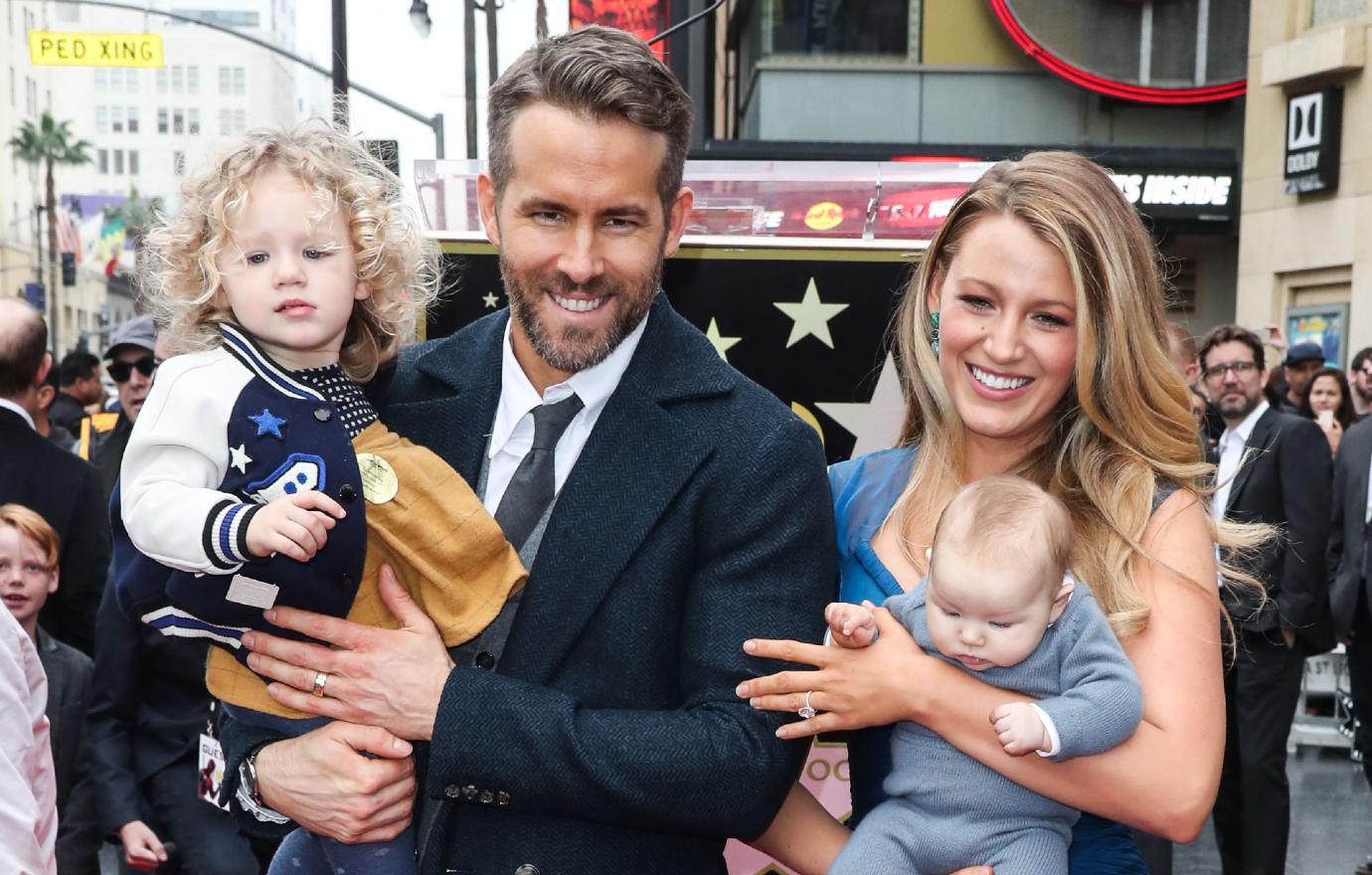 When the tots were finished with virtual school, Reynolds enjoyed being able to spend more time at home with them, though he revealed that he's always "present" with his kids thanks to his and the Gossip Girl star's parenting pact.
Article continues below advertisement
"Blake and I don't do movies at the same time," he explained. "When Blake is ready to do some stuff, I'll step down and then we go back and forth. She'll do a film and I'll be with her on location hanging out with the kids."
Though the trio of girls are being exposed to the ins and outs of the entertainment industry at a young age, the Deadpool star made it clear that if they want to become actors, he won't let them do so until they're adults.
Article continues below advertisement
"Showbiz is not good for kids. I feel like we should know this by now, right?" he stated. "But parents everywhere are like, 'Yeah, let's just put them in a movie, unsupervised.'"
"I'm fine if she wants to be an actor, like, go ahead. Do after-school stuff. Right now, every day, is, like, a recital. She's singing songs, doing little plays at home, all that stuff," he said in 2019. "But being a child actor in movies? That's a whole other ball of wax."