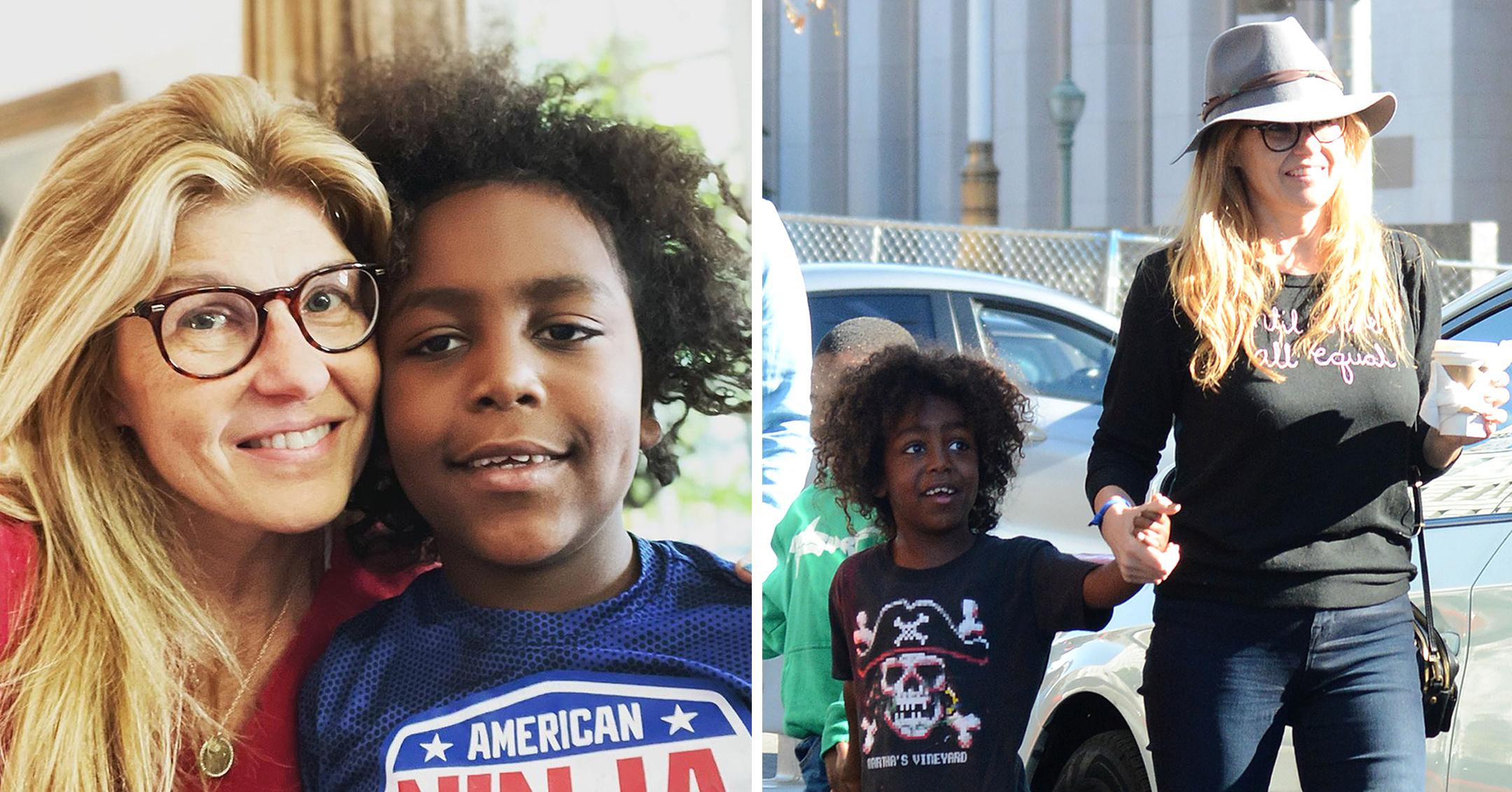 Single Mom Connie Britton Is Doing Her Best To 'Learn & Educate' Both Herself & Her Black Son Amid America's Racial 'Reckoning'
Connie Britton is getting candid on what it's like to raise her 10-year-old Black son, Yoby, amid the "racial reckoning" in America.
Article continues below advertisement
"It's been complicated and painful as I think it has been for everybody for different reasons and in different ways," she noted on The View. "For me, I am going through my own reckoning of the privilege that I've been raised with and in and grown up in and have been able to create my life in."
"At the same time, I'm raising a Black boy in America and at the end of the day, he's my son," she said. "I will fight to the end for him."
The Nashville alum adopted Yoby from Ethiopia in 2011, and since she's a single mother, she's doing all she can to not only educate herself, but her little boy as well.
Article continues below advertisement
Article continues below advertisement
"Well, I have cried many tears. I could probably cry right now," the White Lotus star admitted. "Aside from the interpersonal for us, and for me wanting to really nurture his love of who he is, his understanding of where he came from, and also to empower him as a Black person in America, I'm also aware that, as a white person, the reality of what he is going to face in this world is one that is so complex for me [to understand]."
Article continues below advertisement
"As a white person, I have to come to terms with my own responsibilities and my own accountability around that," explained Britton. "And also, I am a fierce mother of a Black son. Period. End of conversation. Beyond everything, don't f**k with my kid. I will be a mama bear to the end."
"When I see Black men and Black women and Black children being abused and destroyed by the system, and by this white systemic racism, I have zero tolerance. I'm enraged," she stated. "That's a personal journey for me. So, it's brought up a lot of complexities for sure."