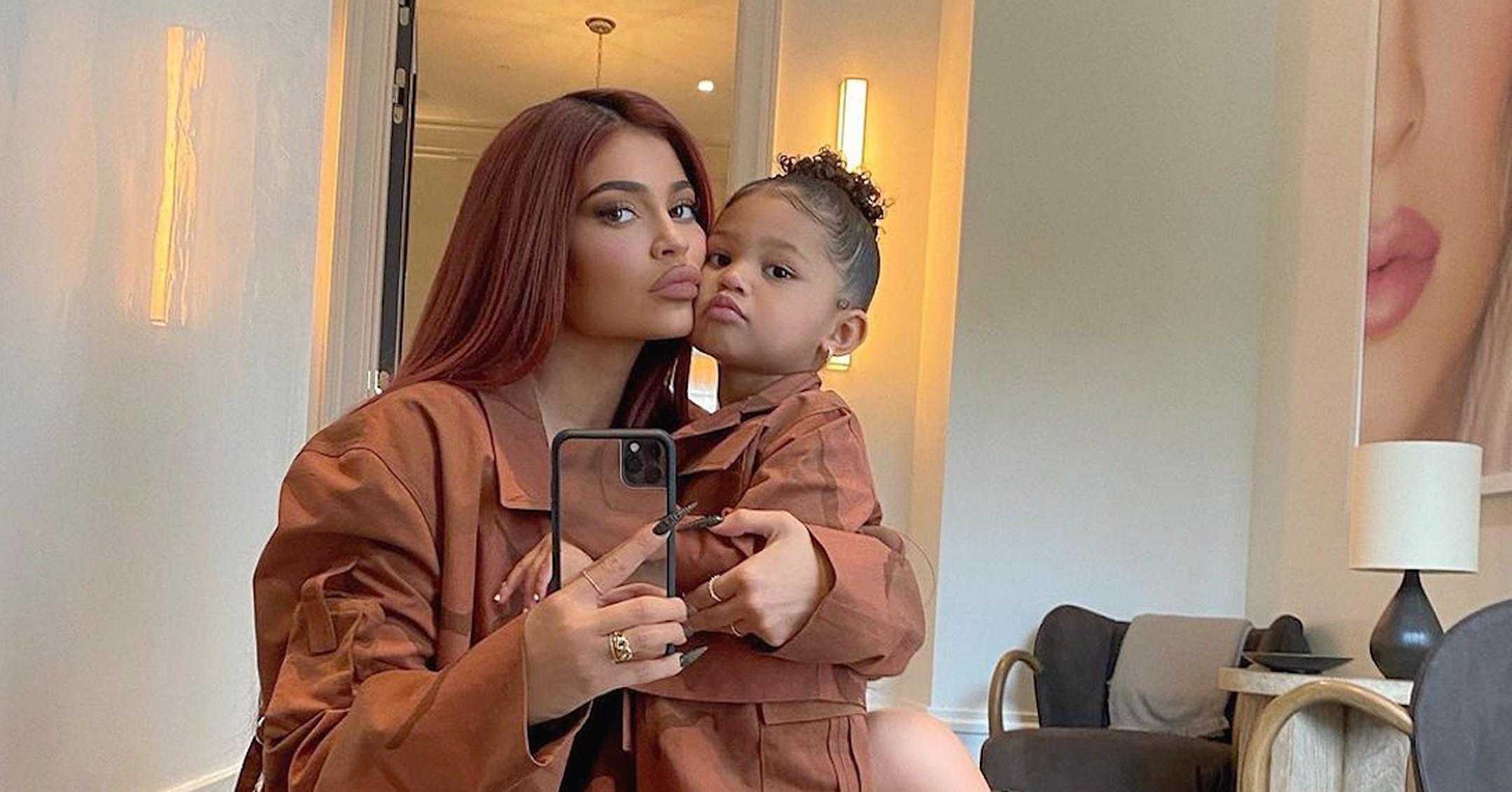 Taking Care Of Stormi Has 'Become Second Nature' For Kylie Jenner, But She Also Gives Credit To The 'Best Team' That Helps Her
Kylie Jenner's 3-year-old daughter Stormi is truly her mini-me!
In a new video documenting her time at the Kylie Cosmetics office, the reality star and her own mom, Kris Jenner, discussed the joys of having the tot by their side as they take care of business.
Article continues below advertisement
"Kylie goes to work with Stormi and Stormi loves it," the matriarch shared. "She just absorbs it."
The toddler is such a constant presence at the space that she "has her own office where she gets all her business done," the makeup mogul revealed.
Plus, the 23-year-old claimed that her daughter is "actually launching a little secret brand soon that we've been working on for a while, but finally, pedal to the metal."
Fans think she may be referring to a line of baby products, as she tagged "Kylie Baby" in an Instagram post that showed Stormi in a bubble bath.
Article continues below advertisement
While the tot may enjoy her time at the office because of the perks, her mom is glad that she's always "surrounded" by "strong women" during her visits.
Article continues below advertisement
Jenner said parenting her and Travis Scott's only child "has become second nature" to her, but she revealed that she also has plenty of helping hands around for when things get busy.
"Thank God I have the best team in the world that helps me watch her," she declared.
Article continues below advertisement
Whether or not she has assistance, Kris praised her youngest daughter's mothering skills.
"She gives me so much joy, watching her with Stormi. I've never seen anything like it," she insisted. "She's so patient. She could be in the middle of the most important thing in her life at that moment and if Stormi walks into the room and says, 'Mommy, I need you,' she will put that on hold and turn all of her attention to her daughter."
While fans are always speculating on the future of the young star's family, she stated last year that she's in no rush to get pregnant again.
"My friends all pressure me about it. They love Stormi," she shared. "I definitely feel pressure to give her a sibling, but there's no plan."