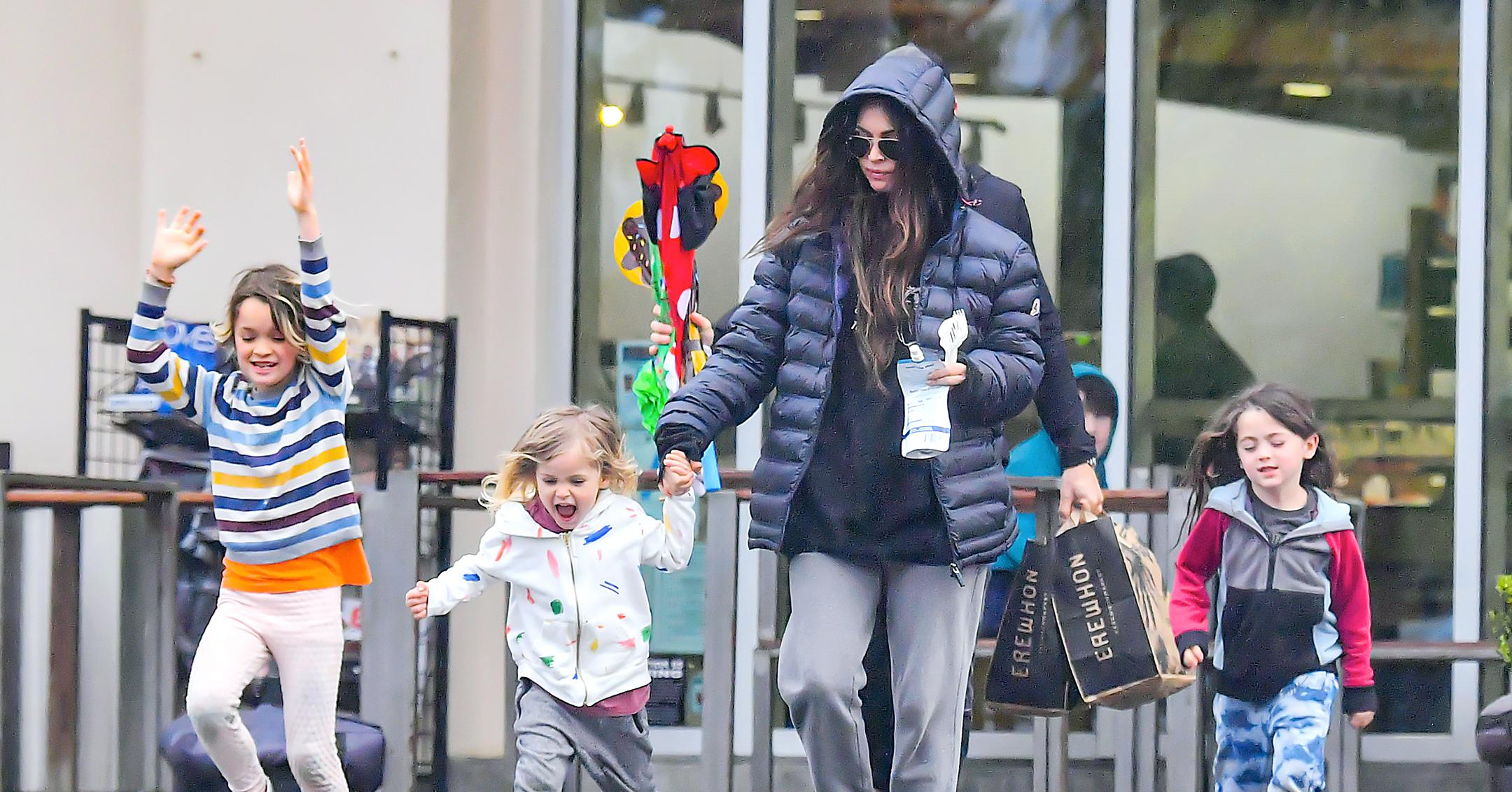 'There's So Much Judgment': Megan Fox Is Sick & Tired Of Constantly Being Mom-Shamed
Whether it's her smoldering looks or PDA-packed romance, Megan Fox understands that the nature of her job spurs a reaction from the public. But what she can't comprehend is why people continue to mom-shame her.
Article continues below advertisement
When the Jennifer's Body star is captured by the photogs, she's often out with boyfriend Machine Gun Kelly. The overload of pictures provokes some to ask her, "Where are your kids?"
"There's so much judgment," she told InStyle, explaining that she and ex-husband Brian Austin Green share equal custody of Noah, 8, Bodhi, 7, and Journey, 4.
Article continues below advertisement
"Do you ask their dad when he's out?" she questioned rhetorically. "No, because you don't expect a dad to be with the kids all the time, but I'm supposed to not be seen and be at home with my kids."
"They have another parent. I have to leave and sometimes I don't want them photographed and they don't come with me," Fox explained. "This whole year I've been very surprised by how archaic some of the mindsets still are in some people."
Article continues below advertisement
The actress has pointed out the patriarchal overtones of our society for years now. Just a few months ago, she opened up on how becoming a mother effected her career, noting that the same can't be said for men.
Article continues below advertisement
"As an actor it's just very unforgiving because you can't be on camera once you're past a certain stage of pregnancy. It is like having a handicap," she shared. "Once you have the baby it's like 'OK, well you're going to have to leave to nurse every two hours and that costs us money and insurance.'"
"Hollywood is not adapted to women and us actually having lives and being moms," insisted the New Girl alum.
Fox also revealed that many women in showbiz are asked to come back to work too soon after giving birth.
"There is that thing in this industry of like 'Are you giving up? Are you just a mom now?'" she recalled of what others sometimes ask her. "There's this weird pressure which also then creates guilt. You go to work too soon to satisfy those people."