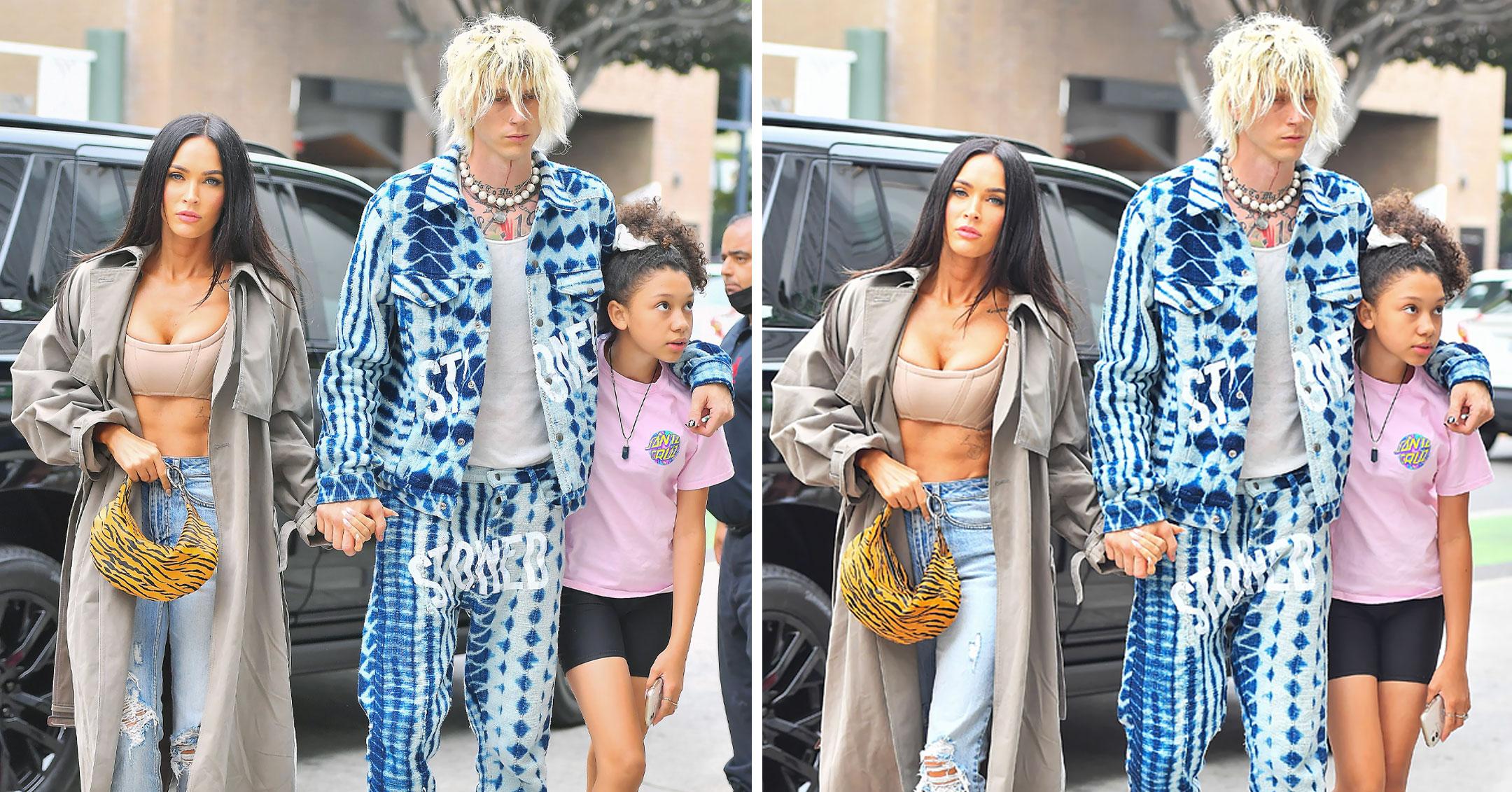 A Family Affair! Machine Gun Kelly & Megan Fox Head To Dinner With His Daughter Casie In Santa Monica — Pics
Clearly, things are heating up between Machine Gun Kelly and Megan Fox! The couple was spotted hanging out with the singer's daughter, Casie Colson Baker, in Santa Monica on June 19.
Article continues below advertisement
The actress rocked a long coat with a crop top and jeans, while her man sported a blonde, shaggy haircut and a tie-dye outfit.
Scroll through the gallery below to see their outing!
Article continues below advertisement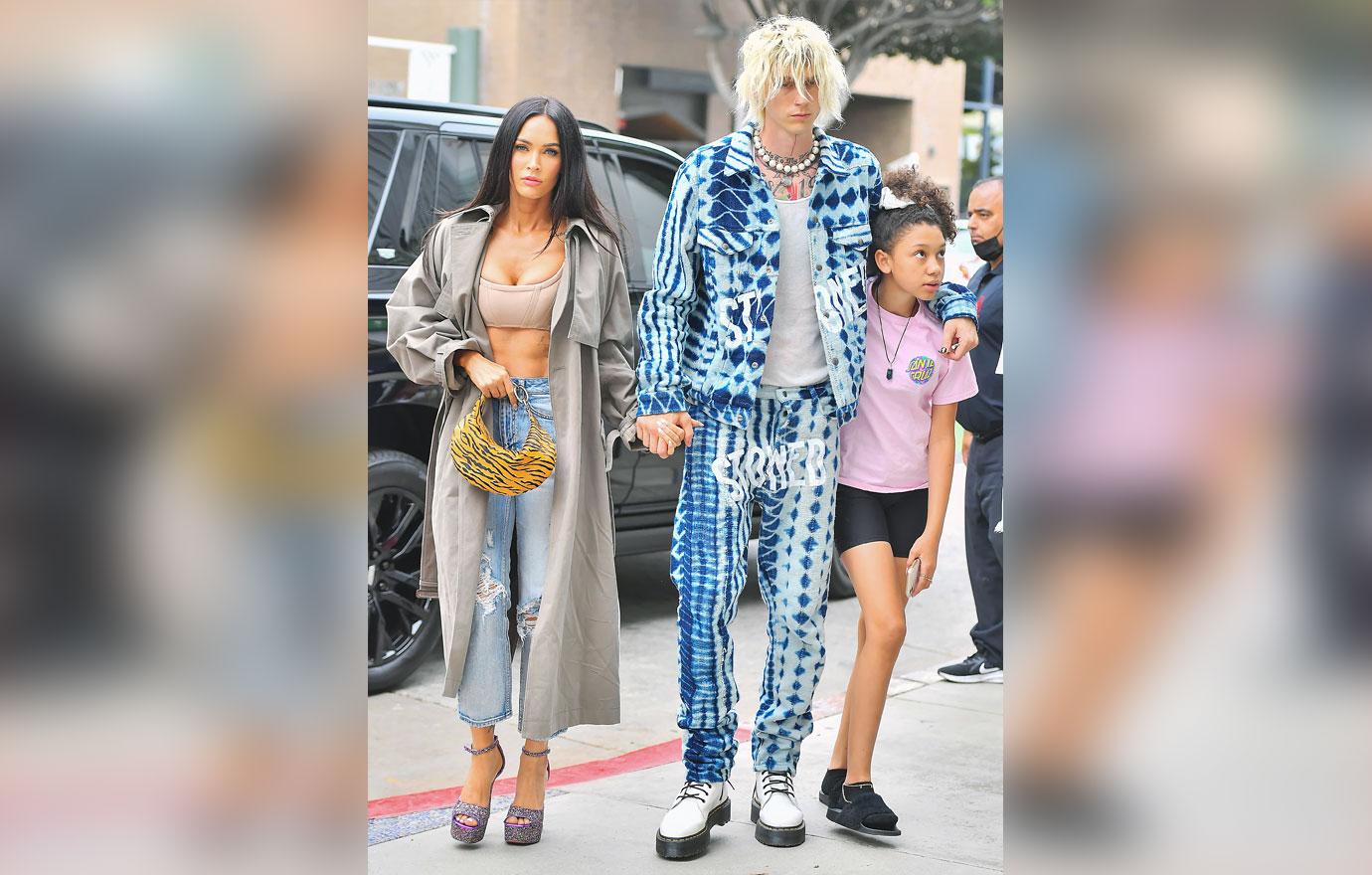 The brunette beauty also brought along a zebra print purse — and managed to walk in sky high heels! Meanwhile, Kelly's daughter wore a pink T-shirt with black shorts and slip-on sandals.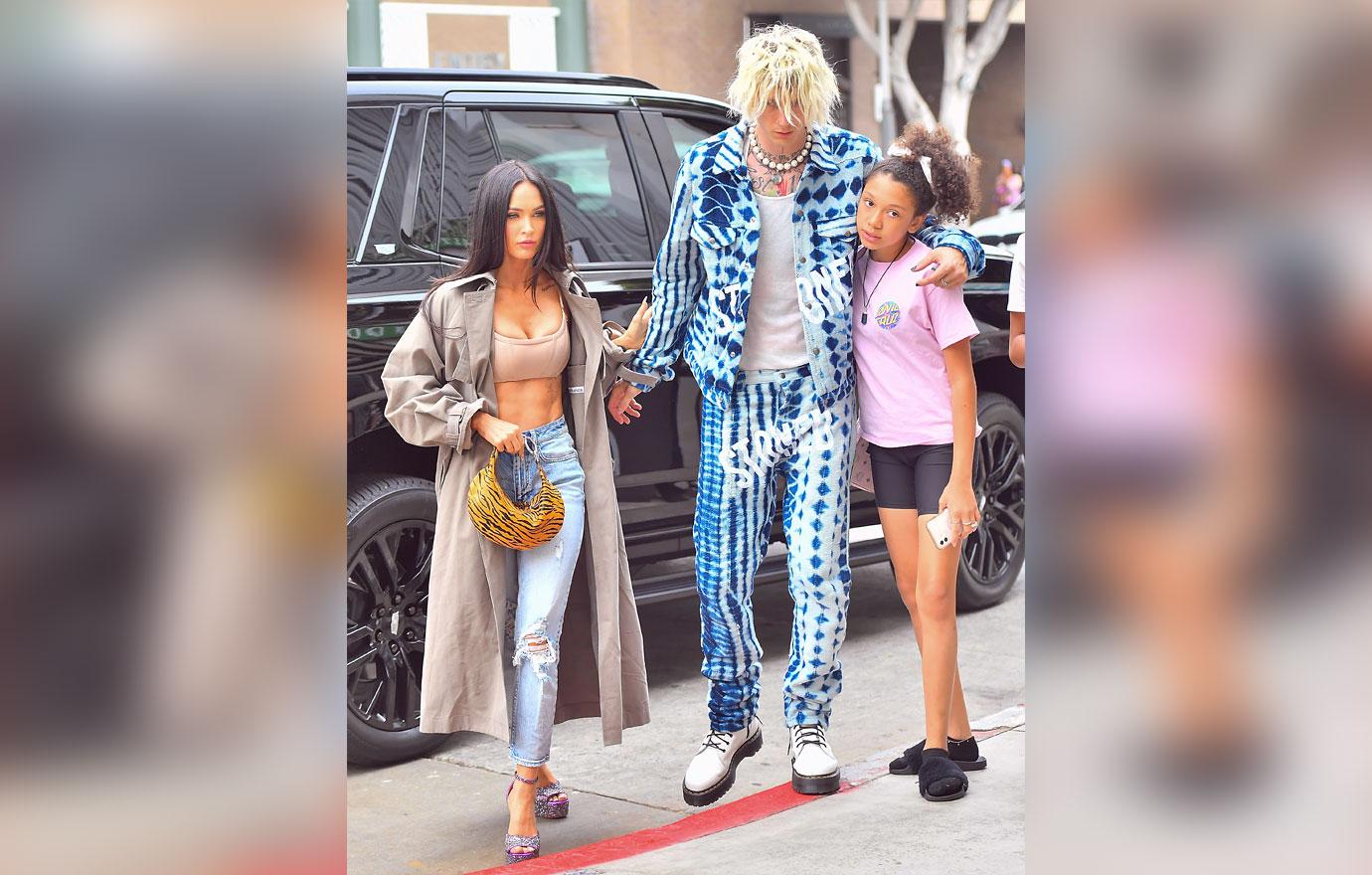 The two recently celebrated their first anniversary after meeting on set of a movie last year.
"She said 'i love you' one year ago today," he revealed on Twitter in May.
But Kelly adores his little girl. "I'd say I did a lot of what I did with songs like 'At My Best' was because of the influence of my daughter," he previously shared. "People gotta understand that as wild as I am, I still have to go home at night and there still is someone that is sitting there like, 'I'm 6 years old and I can't handle you being as gnarly as you are.'"
Fox and Kelly are "more in love than ever" and "are hardly apart," a source told Hollywood Life.
"He wants her with him all the time," the insider added. "He's so much more balanced and so much happier when she's around, so having her there was a big help for him. She has blended so well into his life. His friends love her. She gets along great with his daughter. Even though things between them moved really fast, this isn't a case of something that is just lust. They have a deep emotional connection. It's real love."
According to the mom-of-three, she had a connection with Kelly the instant she met him.
"The second that I was in a room with him ... I knew right away that he was what I call a twin flame," she gushed "Instead of a soul mate, a twin flame is actually where a soul has ascended into a high enough level that it can be split into two different bodies at the same time. So we're actually two halves of the same soul, I think. And I said that to him almost immediately because I felt it right away."