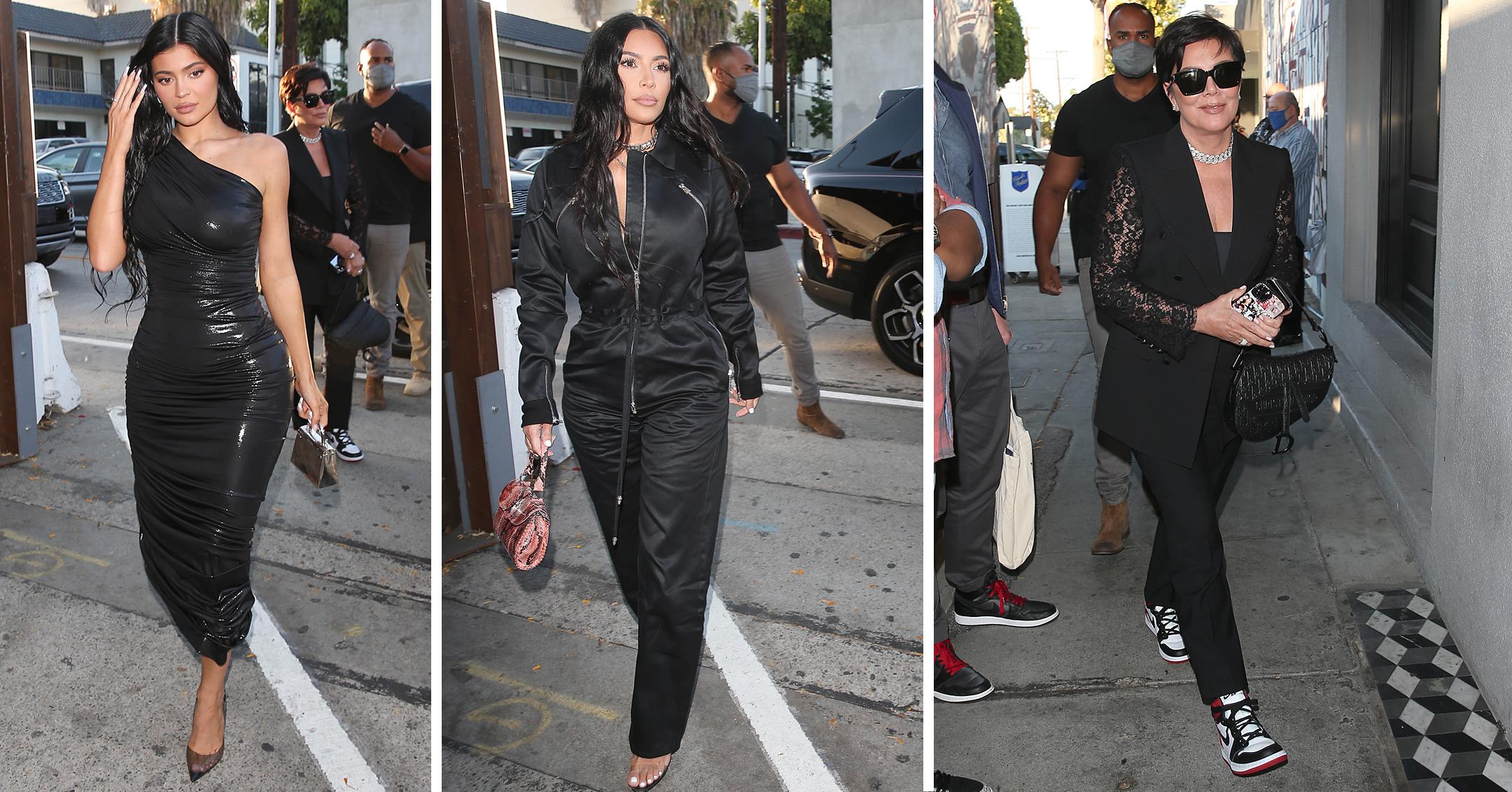 GNO! Kris & Kylie Jenner Color-Coordinate With Kim Kardashian For Dinner Date — See Photos
Cut from the same cloth! On June 4, Kris Jenner grabbed dinner at West Hollywood hotspot Craigs with daughters Kylie Jenner and Kim Kardashian. And whether it was planned or not, the three ladies showed up in all-black ensembles!
Though fans usually get to witness the family's outings on their reality show, the current season will be the last — but don't fret: the gang has already signed another deal with Hulu!
Article continues below advertisement
"Hulu is the perfect place for our new show since it's where you can currently catch up with every season of Keeping Up With the Kardashians," the matriarch stated last month. "Hulu feels like family and they immediately embraced the idea of a new show with such open and welcoming arms."
Scroll down to see the ladies' matching outfits.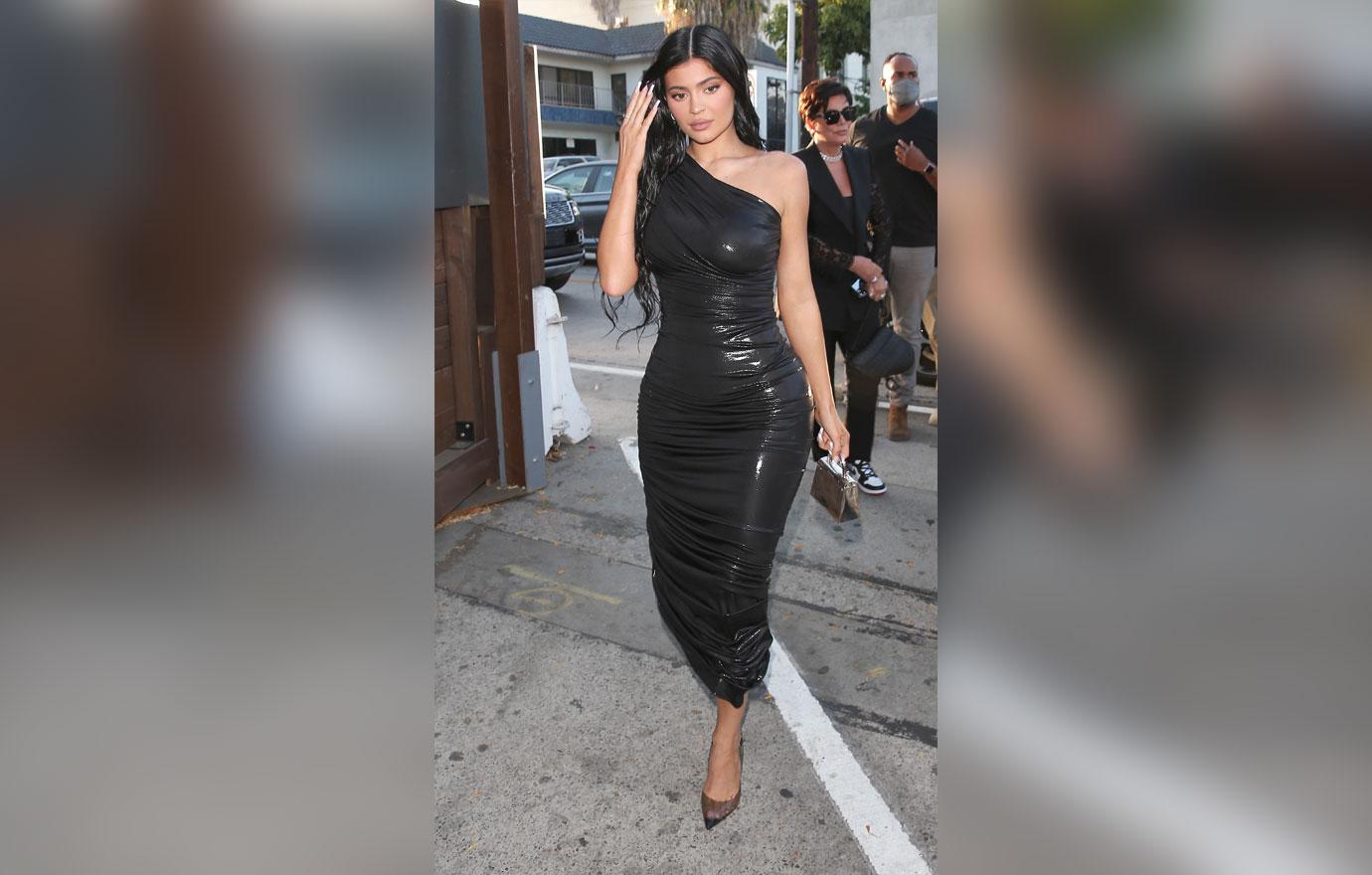 The momager's youngest (and richest!) wore a ruched one-shoulder ankle-length dress and a pair of see-through pumps.
The sisters have always joked about which of them is their mom's favorite, and the makeup mogul is happy to have the title. "She's like me, and I treat her like the queen of the world," she once reasoned, to which Kim responded, "It like truly is just that you treat her the most amazing."
Aside from raising 3-year-old daughter Stormi, the star is reportedly working on launching a line of baby products, as she recently filed to trademark the name "Kylie Baby."
Article continues below advertisement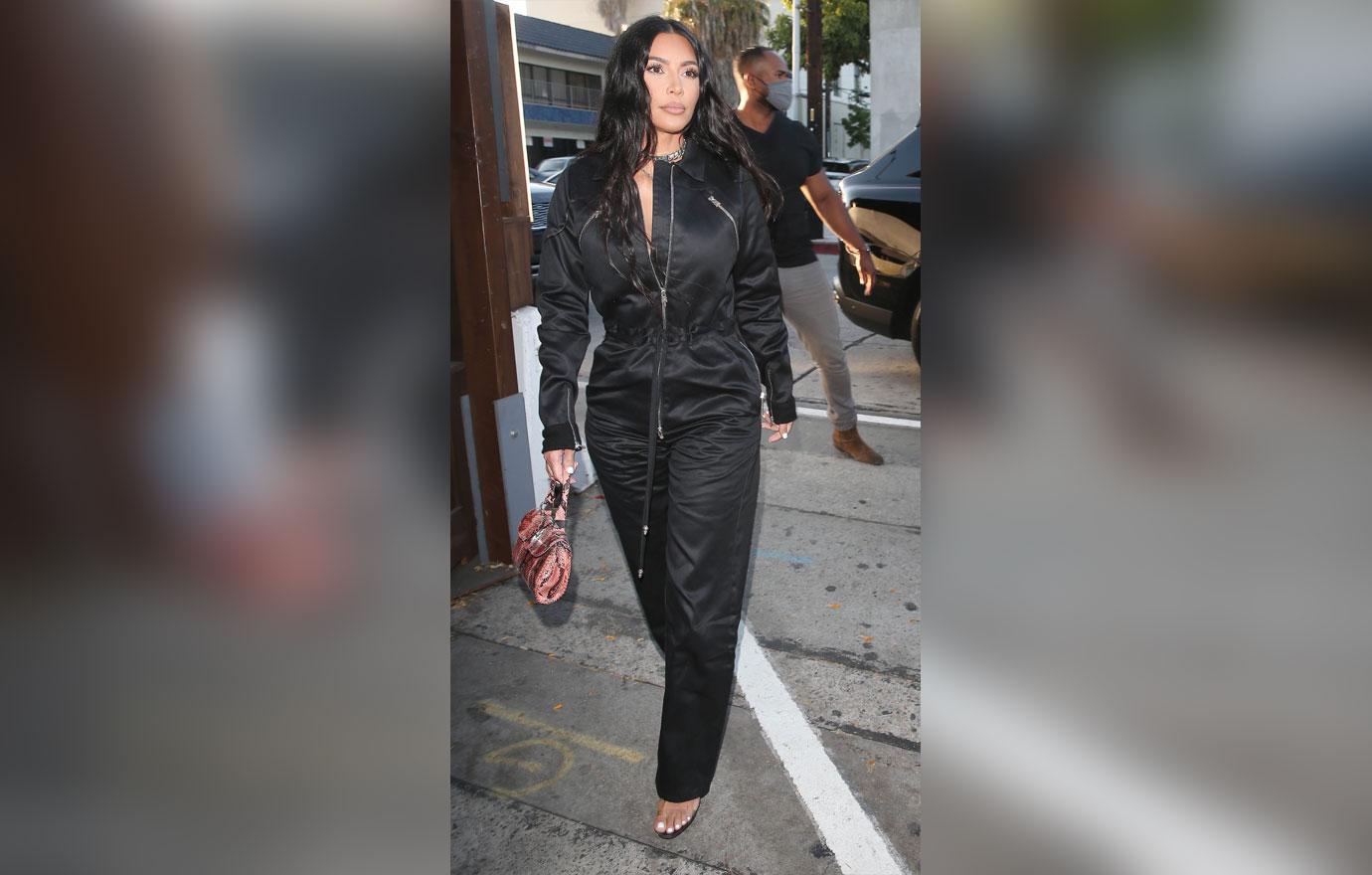 Though the Skims founder's divorce from Kanye West is now playing out in the current and final season of Keeping Up With the Kardashians, she's not throwing herself a pity party.
The mom-of-four stepped out in a jumpsuit with zipper details and a pink snakeskin purse.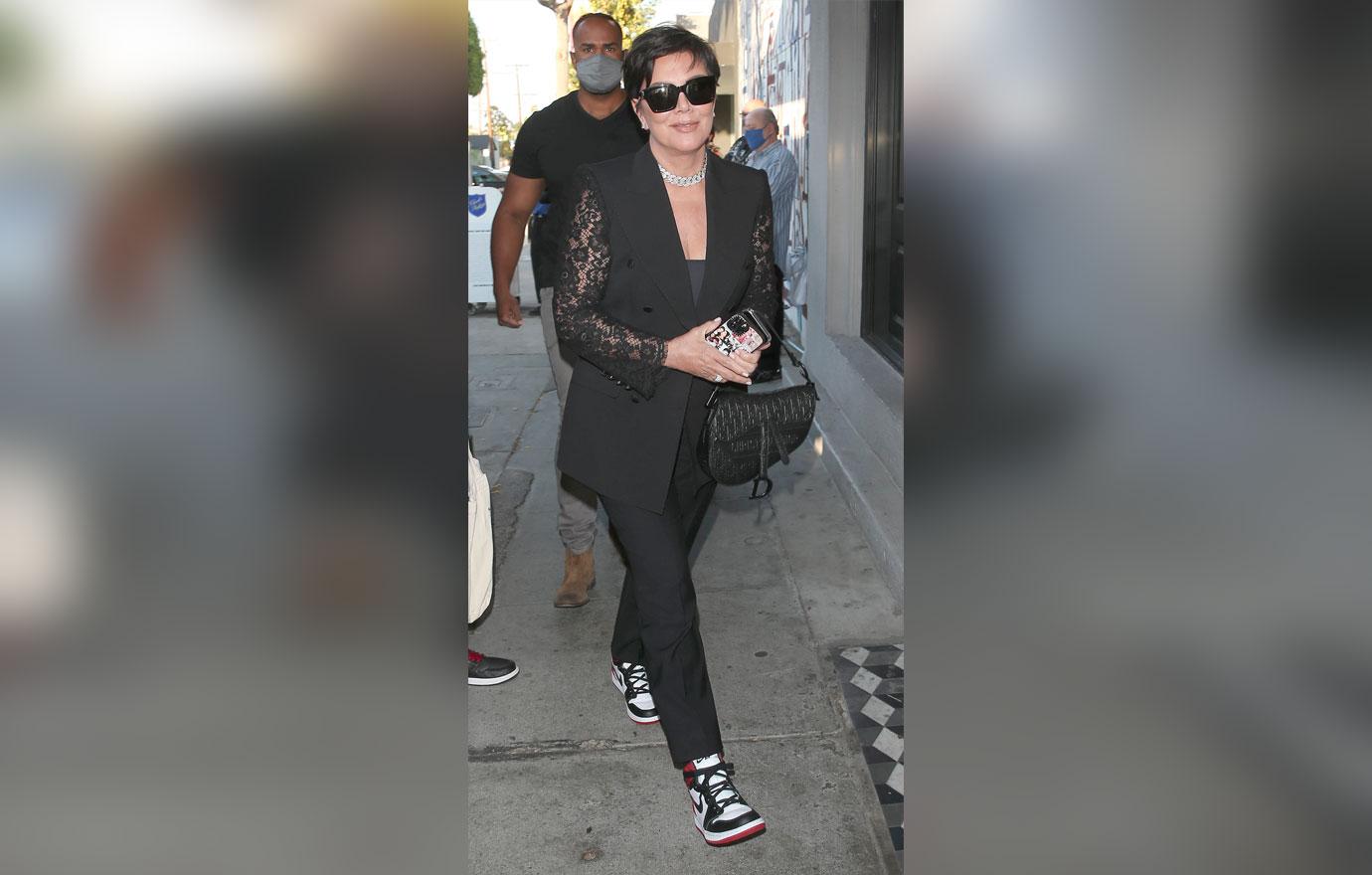 Jenner wore a fun and funky suit jacket that featured lace sleeves, in addition to her signature sunglasses and a pair of red, white and black Nike kicks.
With KUWTK ending, rumors began swirling last year that the star would join the cast of The Real Housewives of Beverly Hills — but she shut down the buzz. "I think I would do it just to go on once in a while and be with my friend Kyle Richards. But as far as me doing a show like that regularly, there's just too much going on in my life ... and they do not need a Kris Jenner on that show," she insisted. "They are doing just fine."