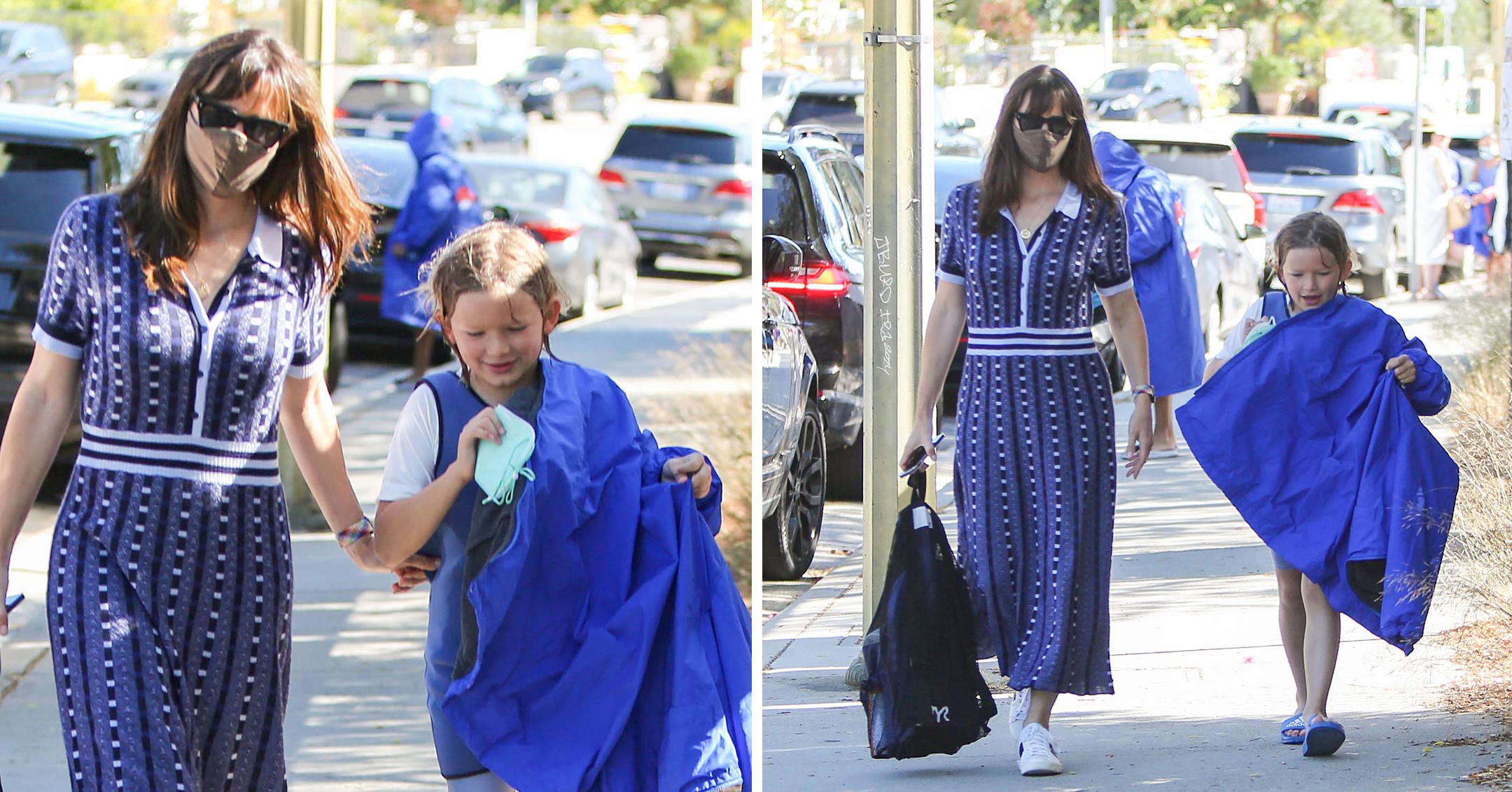 Jennifer Garner & Samuel Affleck Are The Perfect Mother-Son Duo — See Pics Of Their Outing
Two peas in a pod! Jennifer Garner doted on her son, Samuel Affleck, in Los Angeles, Calif., on June 24.
Article continues below advertisement
Scroll through the gallery below to see their outing!
Article continues below advertisement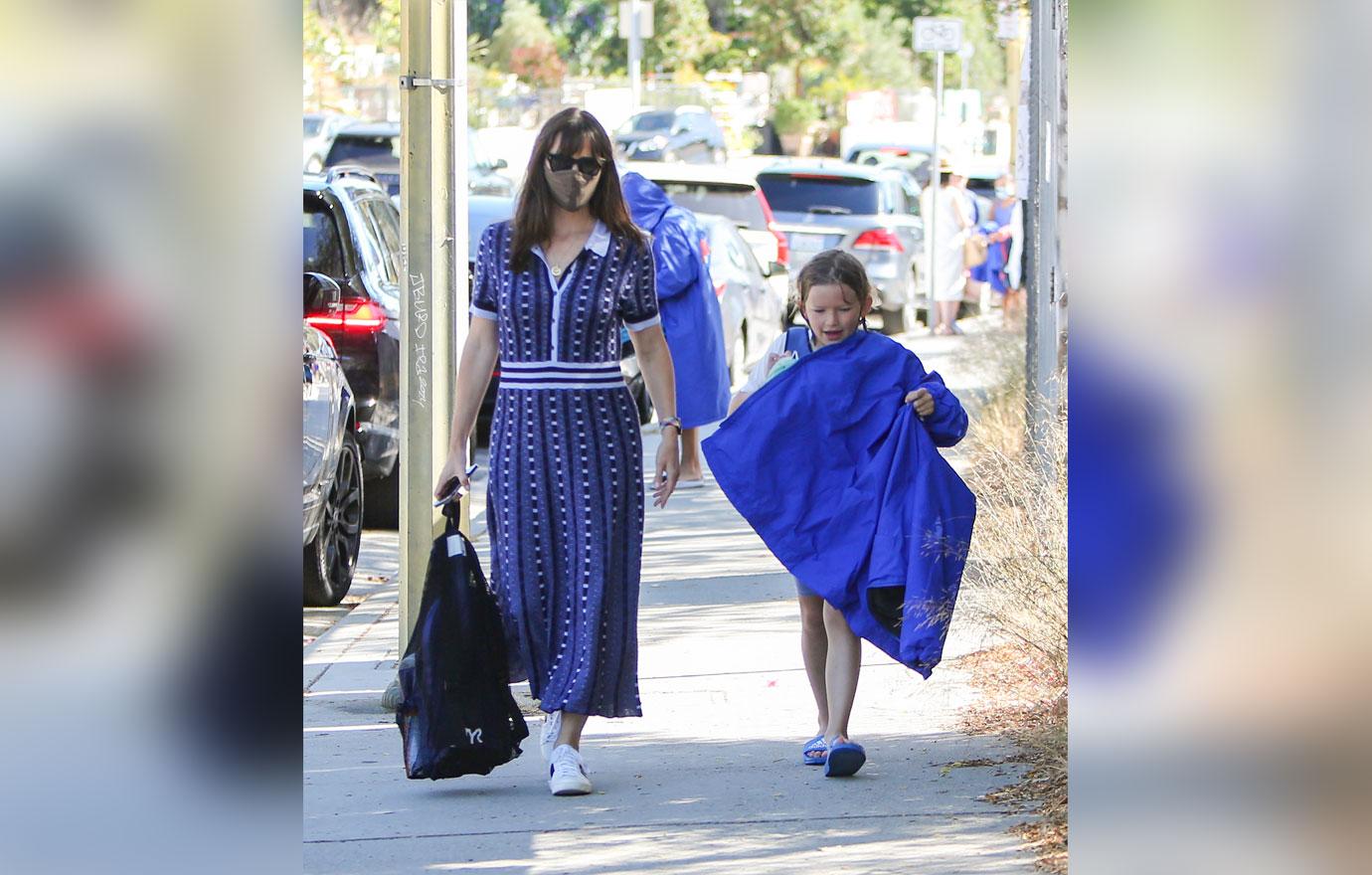 The actress rocked a patterned blue dress and white kicks, while Samuel sported a blue wetsuit, with a white T-shirt underneath.
Garner also wore sunglasses and a mask while outside.
Even though the mom-of-three — she shares daughters Seraphina and Violet with ex Ben Affleck — was sad that her kids didn't get a normal year amid the pandemic, she tried to stay positive.
"There is something really lovely about just having everyone under a roof," she said. "Looking back, I feel like we had a lot of fun; we managed to have some fun. I'm grateful for that."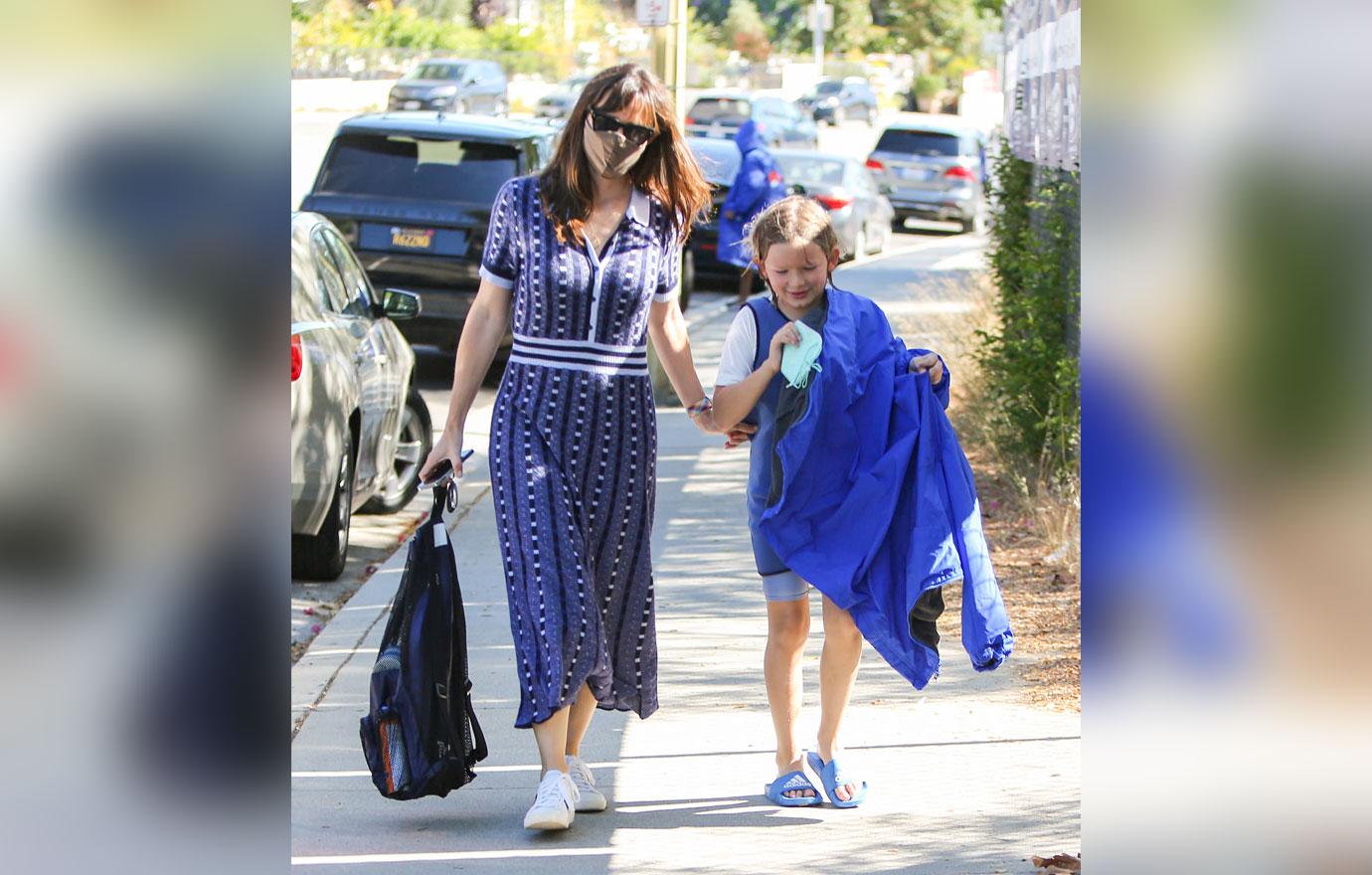 She continued, "I don't know that I've stayed positive the whole time. I think I've had a couple of temper tantrums. And I hope [my kids] have too. I think you have to. It's like, have your feelings. But there's so much to be grateful for."
Article continues below advertisement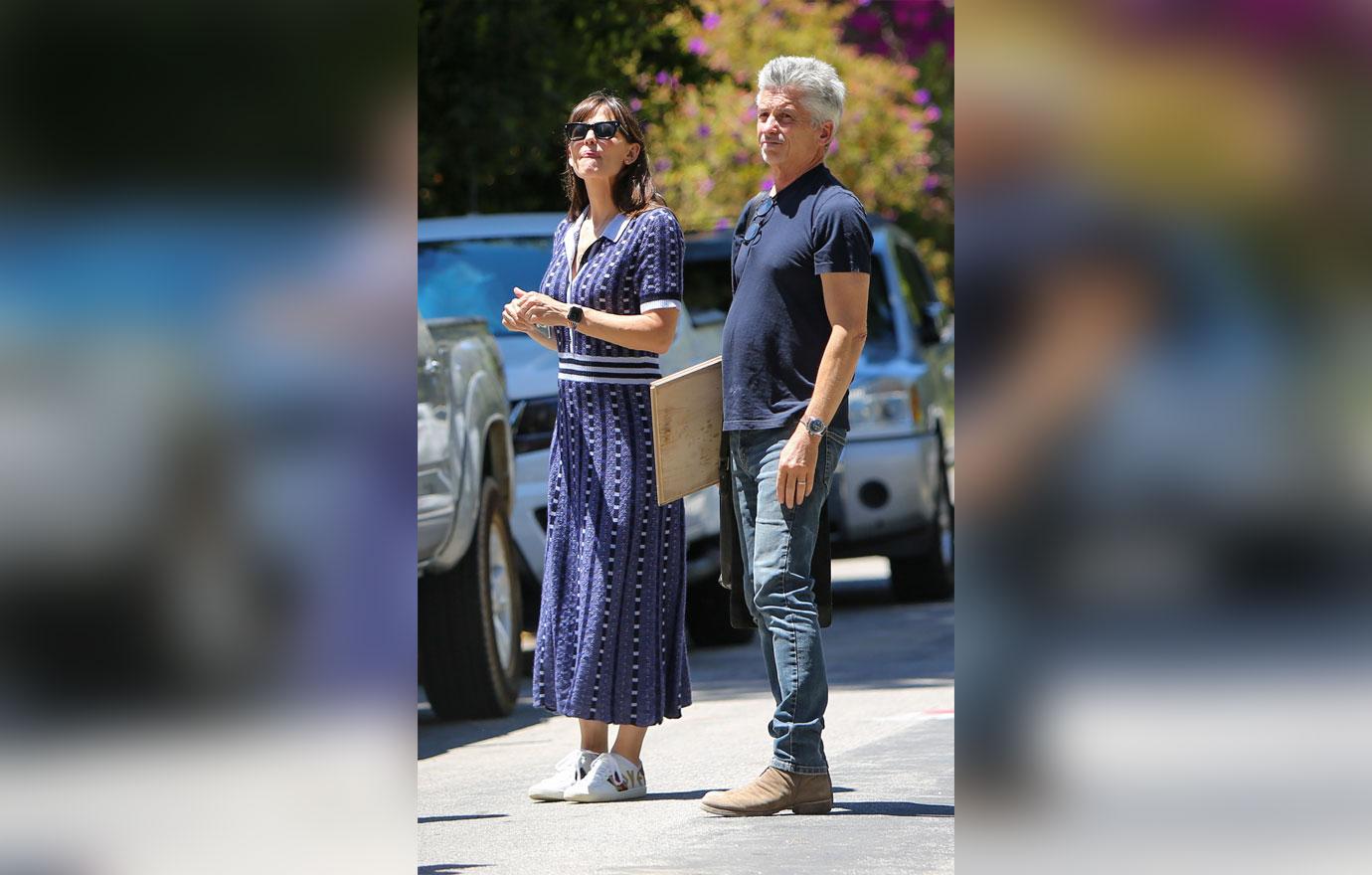 Fortunately, Garner was able to assist others during the scary and frightening time!
"You take a deep breath and start brainstorming about what can we do to help," Garner shared. "Like my daughter, she likes helping people on GoFundMe, so for Christmas, she asked for a little GoFundMe money. She said it just gives her a lift."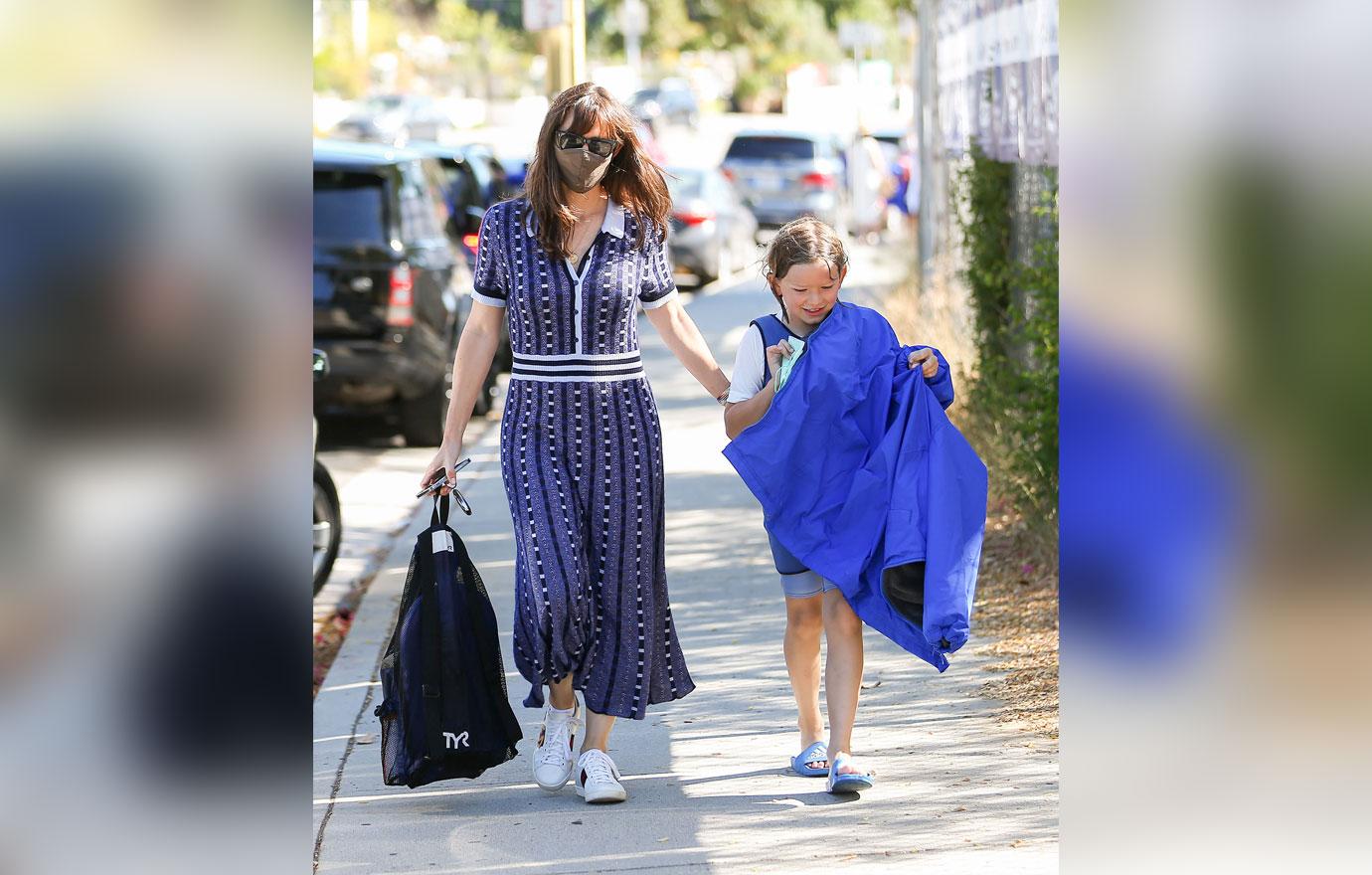 Garner loves being around her kiddos, but sometimes she needs a break — just like anyone else!
"Kids who ignore you when you talk to them five times in a row. When they're mean to each other. Or when they won't try and they just like, lay on the floor," she said. "And then I realize I basically do the same thing. I mean, sometimes you just have to walk away from your kids. You don't even have to announce it. Or you just say, 'Oops. Hold on. I think somebody's calling me in the other room.' You just have to get away."