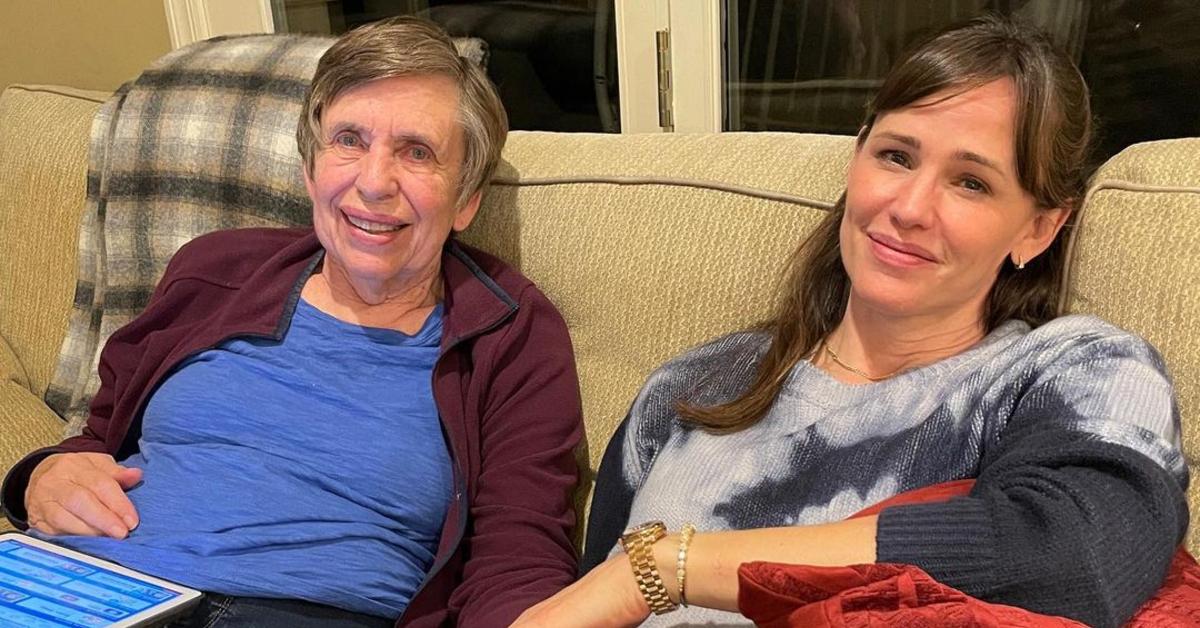 It's Hard To Not Be Impressed While Watching Jennifer Garner & Her 83-Year-Old Mom Do The Same Workout
Jennifer Garner's mom is proving age is just a number! The actress posted a 4-minute clip on Instagram that documented the pair's workout together, and despite being 83, the matriarch totally kills it.
Article continues below advertisement
"Pat Garner: the new training sensation 💪🏼," the star captioned the video. "My mom started working out at the age of 80, and at 83, with the guidance of her beloved trainer Mike Irving, she is an expert. 🏋🏼‍♀️🏋️‍♂️🏋️ Naturally, I asked Mom to train me during a recent visit."
Article continues below advertisement
Though the Peppermint star's parent is doing an amazing job, she quips to her daughter, "You know, I would make straight As in college and a C in my one hour of Phys Ed."
She also noted that instead of listening to music during her workouts, she prefers to watch HGTV.
Article continues below advertisement
The video shows them using resistance bands, doing step-ups and more arm exercises, but when there's a commercial on TV, they walk a few laps around the house.
At one point, the brunette babe announces they have to take a break to pick up her kids from school, but four hours later, they resume their sweat sesh.
Article continues below advertisement
Every now and then, the Alias lead gives a look to the camera when her mom makes a funny comment, but through it all, neither of them give up, and towards the end of the video, Pat announces that her Apple Watch has closed her exercise rings, meaning she's hit her goal for the day.
"Pat Garner! She's done it again, folks! 221 days!" the A-lister declares of her consistency. "You're wearing out those shoes! Ain't that the truth?"
The heartwarming video concludes with Garner putting her arm around her mom and giving her a kiss on the head.
"It's this dumb ring," Pat jokes of why she stays active. "I don't want it to not be closed."