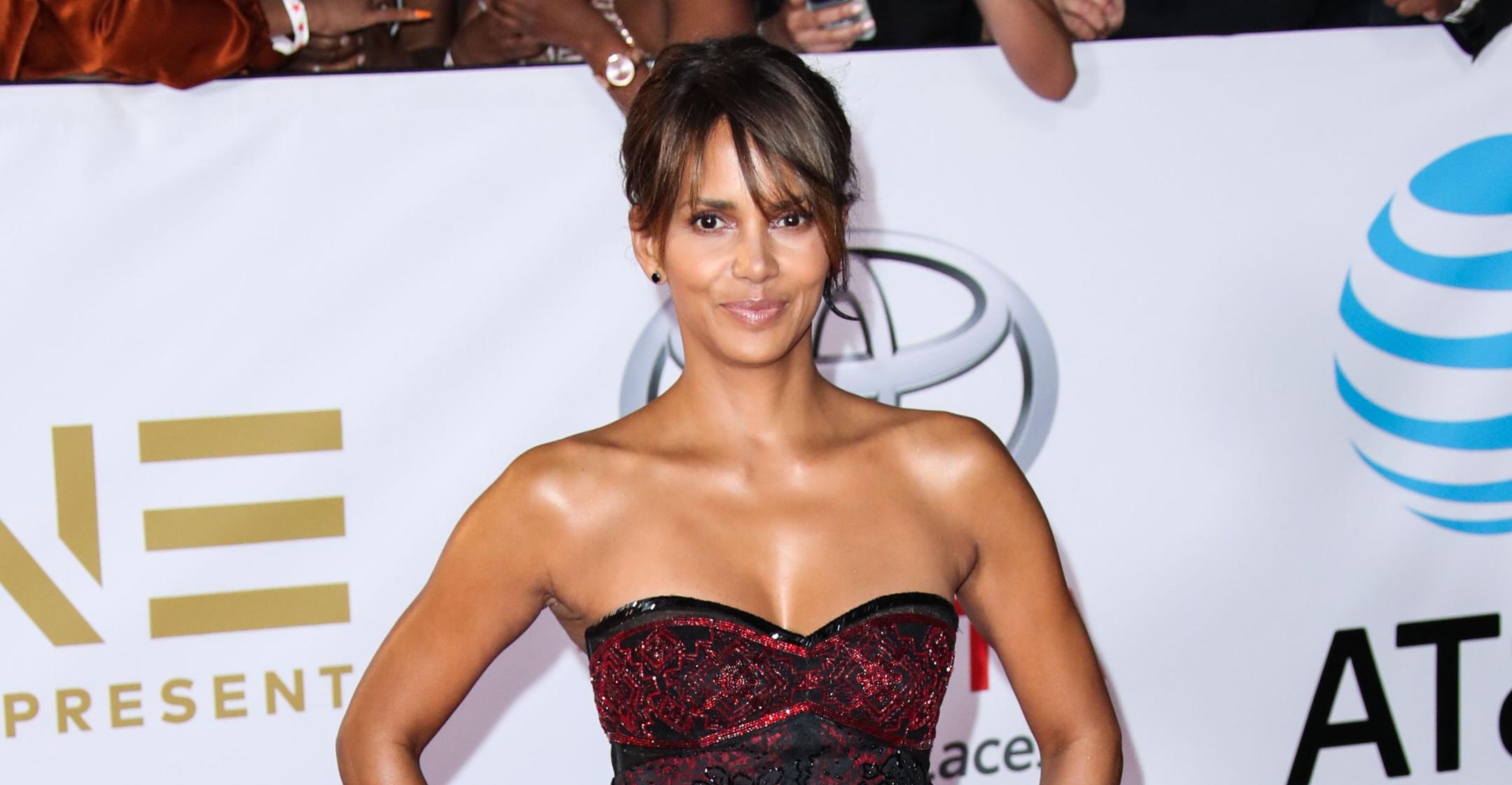 'Think Of This As A Lifestyle': Ageless Halle Berry Reveals How She Stays Motivated To Work Out Consistently
Though Halle Berry is in her mid-50s, she still has one of the best bods in showbiz — but the actress has made it known that she works hard to look good.
Article continues below advertisement
While talking to SELF, the star explained that she likes to mix-up her workouts. And though taking up a new activity like yoga or martial arts can be intimidating, she believes that challenging yourself is never a bad idea.
"I think we all feel uncomfortable when we're not good at something right away, because you want to be. You make yourself vulnerable and, honestly, risk looking stupid," she noted. "That's all part of the process, and maybe it helps to know that's a good thing. It means you have a lot to learn."
Article continues below advertisement
That being said, if you try out something new and you hate it, don't punish yourself — pick up another activity instead.
For Berry, going for a run was something she couldn't get behind. So after a few attempts, she decided to ditch it.
Article continues below advertisement
"It was just not for me," she admitted. "I think there's a fine line between challenging yourself and forcing yourself, and it's important to know the difference."
Instead, continue doing the routines you love and focus on improving in that field. "Every time I set a new goal, it makes me feel empowered, like I've created a new path in a journey," the Gothika star explained. "Also, when I think about the goals I've reached, it makes me feel empowered."
The mom-of-two gets a boost of motivation when she reminds herself why she's exercising in the first place.
"For me, I want the best life possible, I want to be around for my children, I want to feel amazing," she shared. "When you think of this as a lifestyle, not an activity that you check off your to-do list, you take out the mundane aspect of it."
Article continues below advertisement
"You turn it from a 'have to do' into a 'want to do,' and that's a fundamental shift," she added. "When you start finding out how good you can feel, it's impossible for that to be boring."
Berry also knows the power of a good workout outfit, which is why she teamed up with Sweaty Betty to launch a cute collection of athleisure wear.
"I wanted to create a collection for my busy lifestyle," she said of the line, which includes leggings, shorts and sports bras. "I can throw on these pieces, wear them all day, and still look put together."