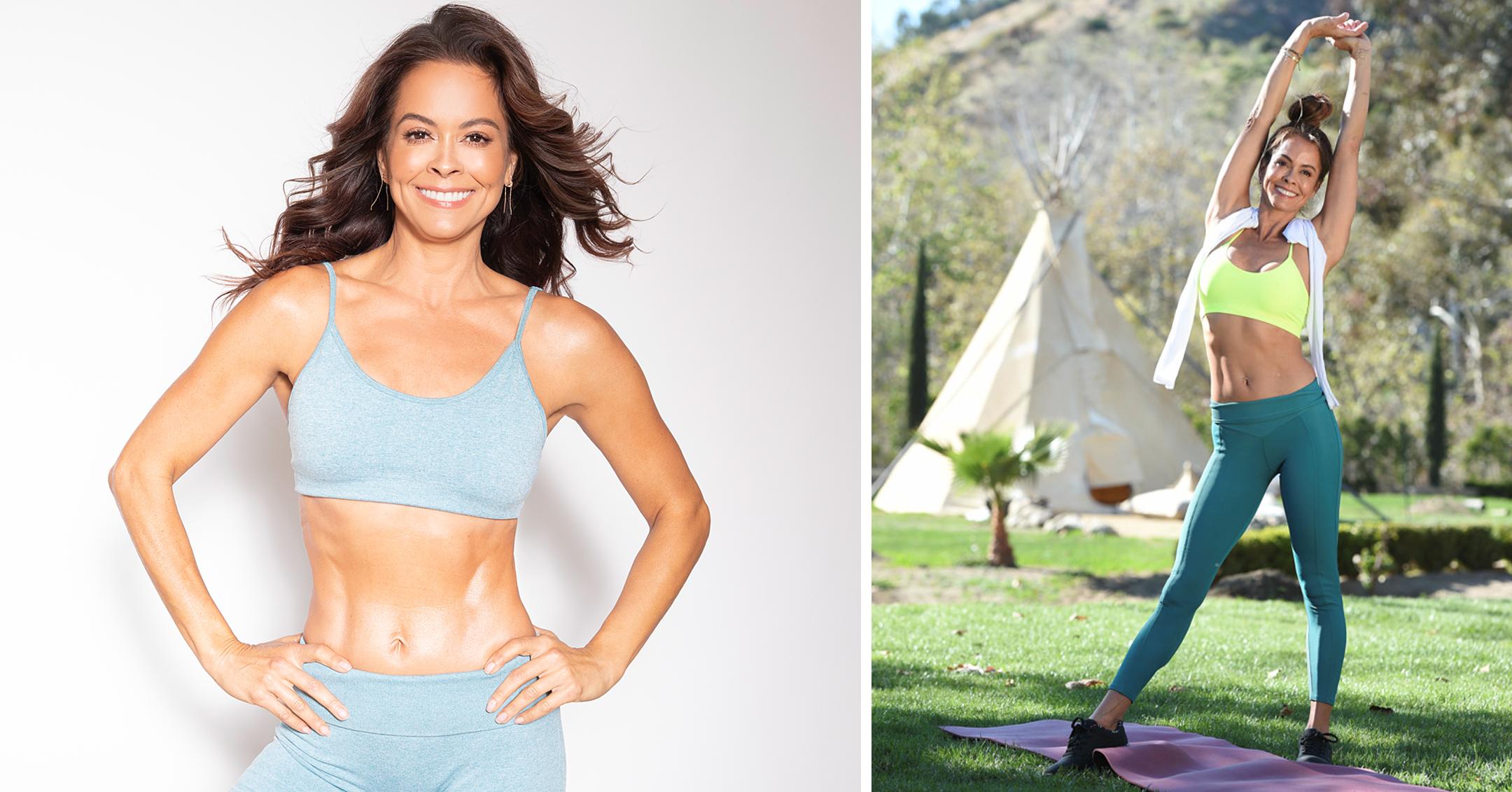 Exclusive: Brooke Burke Says It Was 'Awesome To Be Able To Connect' With Fans On Her Fitness App During The Pandemic
Just like everyone else, Brooke Burke had to learn how to pivot amid the coronavirus pandemic. Even though the fitness guru — who created Brooke Burke Body — couldn't workout with people in person, she still enjoyed getting to know her fans through her app.
Article continues below advertisement
"It was a really interesting time, but it was also awesome to be able to connect with people – even though we did it in a different way," the 49-year-old exclusively tells Morning Honey while talking about her partnership with Tru Niagen. "To be able to stay connected to women around the globe, we were all going through the same thing. It doesn't matter where you live or how much money you make or what your status is, we were all sort of stuck in this face of fear, and I think exercise relieved a lot of stress [for people]. I think being able to teach people how to take care of their bodies at home and get great results and have some fun doing it was amazing for me."
The TV personality believes that fitness apps will soon take over the industry.
Article continues below advertisement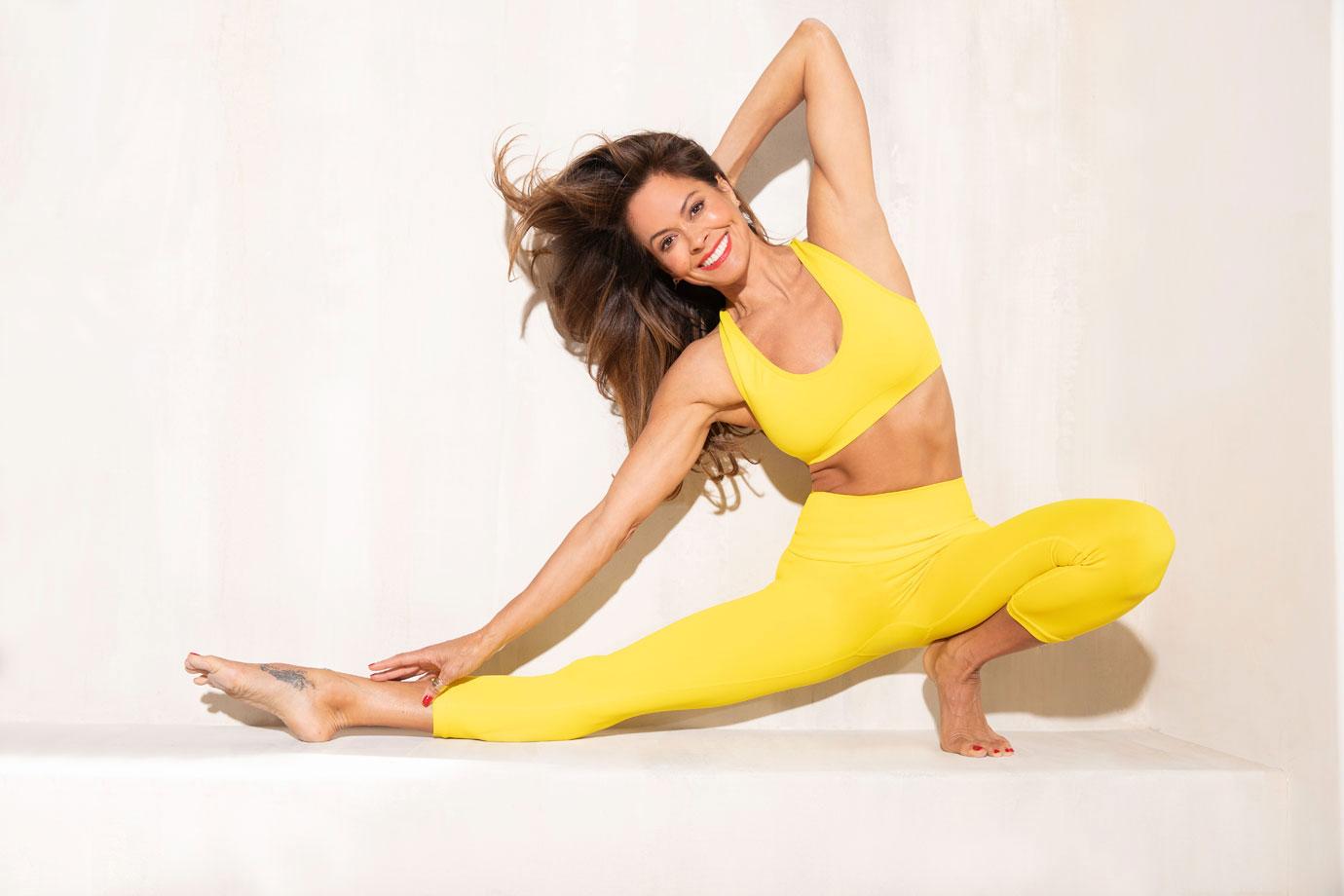 "When you know you can download the app on your smart TV, [it's not like], 'Where am I going to put my phone?' So, I have loved that. I loved having a 24/7 community, just to share the trials and tribulations, the challenges [and] the goals that everyone is crushing. I choreographed a lot of content based on what people need and what they want, taking people into my backyard, so that's been really, really interesting to share my world because I let people into my home."
Article continues below advertisement
"We do live streams, I take them in different areas in my home," she continues. "I don't feel like that is weird and TMI, I feel like I am allowing people in to give them something, to show them how to take care of their bodies and how to get it done in less than a half hour. We have ab programs that are five minutes a day, for people that just want to focus on their core."
Despite the world being turned upside down, the brunette beauty tried to look on the bright side — especially since she got to interact with some new faces.
Article continues below advertisement
"The feedback that I get from women is that they are grateful to look forward to something, they are grateful to connect, they are grateful to come over digitally to my house and to be able to be a part of something," she shares. "The community factor at Brooke Burke Body is really important because they can communicate with other women who are all going through the same things — sharing recipes, making dishes out of leftovers, etc. We launched a family fitness program for people who are stuck at home doing PE on a computer, it's been crazy this year."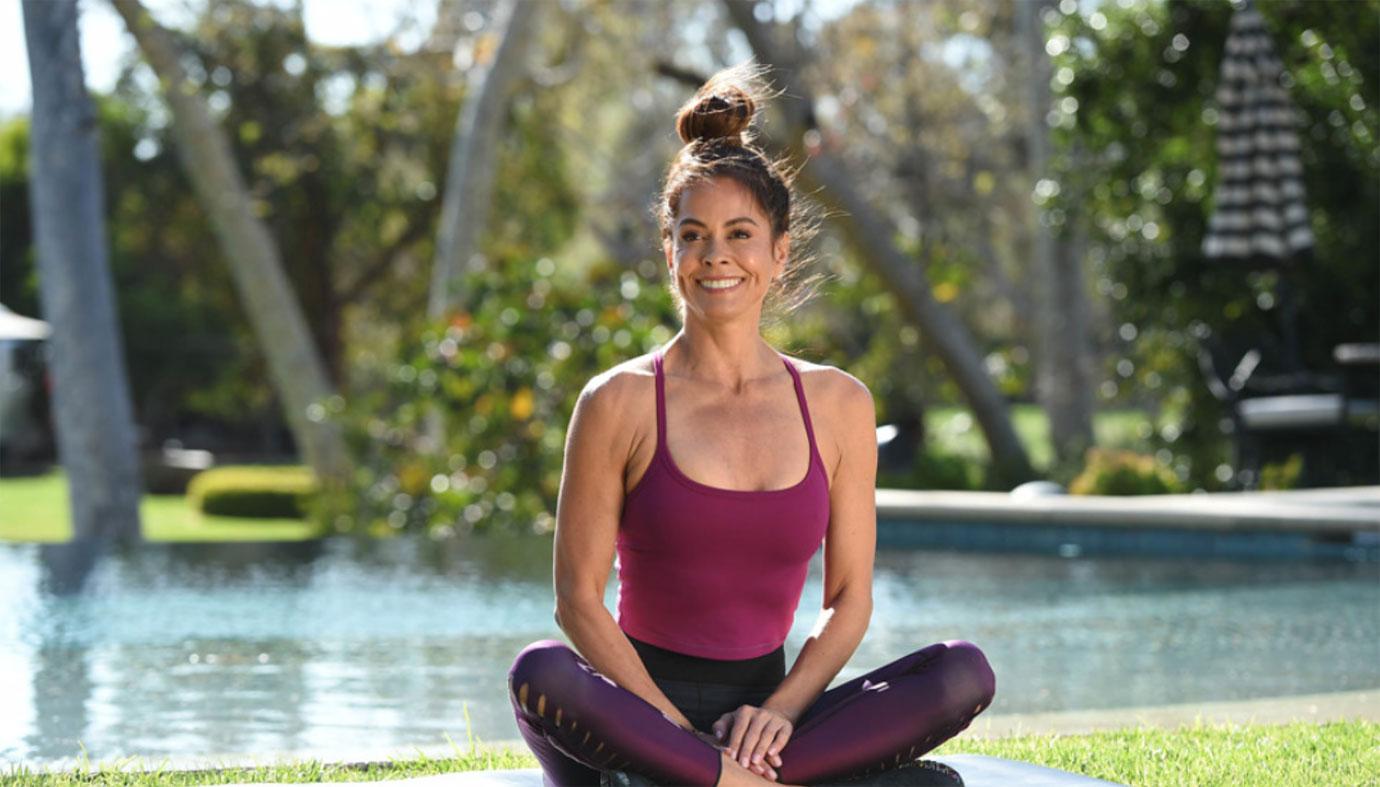 Article continues below advertisement
She continues, "Watching what my children are going through, doing live streams where there is that collective energy even though you're not here, you're kind of here, inviting people into my living room, my kitchen. We did a barre inspired class in my kitchen where my daughter and I are doing it while I am making dinner, things like that have been really fun. I always take the feedback from the community, and the results are real and being part of that is super important and finding ways to re-create things that we enjoy to care for our bodies at home – that has been a really important part of this year."
As for how the DWTS alum stays in shape, she has a secret weapon: Tru Niagen.
Article continues below advertisement
"As a working mom, I want to get the most out of every moment. One of my secrets is a product called Tru Niagen, which helps increase energy at the cellular level. I mix the Tru Niagen Stickpacks in my coffee every morning and it helps me sustain my energy all day," she says. "My relationship with Tru Niagen began very organically. I'm a little bit of a biohacking geek, so I'm always researching different things to promote healthy aging. I learned of Tru Niagen about five years ago and have been taking it ever since. I find that it really helps me sustain my energy and even recover faster from workouts."
She adds, "As we age, our bodies produce less of a coenzyme known as NAD+ which creates cellular energy and supports cellular repair. Tru Niagen replaces the NAD+ our bodies lack as we get older which promotes healthy aging and increases your energy."