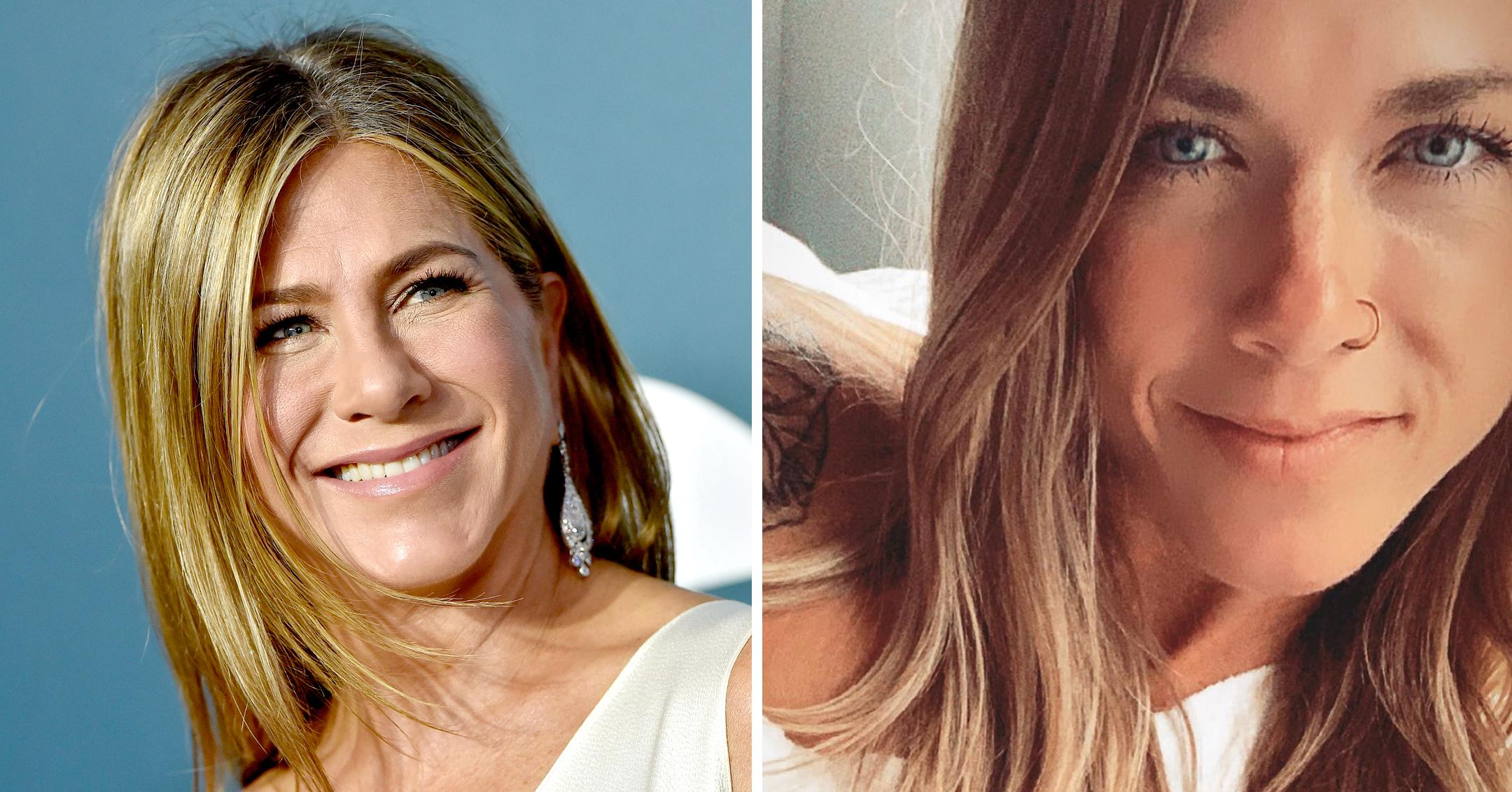 This TikTok User Could Pass For Jennifer Aniston's Long-Lost Twin — Watch The Video That Has Fans Doing A Double Take!
This puts Joey Tribbiani and his identical hand twin to shame!
Though Jennifer Aniston has yet to join TikTok, user Lisa Tranel could've fooled anyone when she posted a video of herself that featured a voiceover from the actress' Friends character.
Article continues below advertisement
"I want to quit, but then I think I should stick it out," Rachel Green's voice says. "Then I think, why would such a person stay in such a demeaning job just because it's remotely related to the field they are interested in?"
With her light eyes and highlighted tresses, viewers couldn't believe that the woman wasn't the Morning Show star.
Article continues below advertisement
The single mom, who currently has over 200,000 followers on the app, has received so many comments about their similar appearances that her bio reads, "Not Jennifer Aniston 😂."
According to Page Six, Tranel took a moment to acknowledge her popular video, which has been viewed more than 4 million times.
"So, the last few days have been pretty crazy," she told viewers in a post. "I had a TikTok video that went viral because apparently ... because everyone thinks I look like Jennifer Aniston."
Article continues below advertisement
Article continues below advertisement
Aniston hasn't commented on the doppelgänger, but she does post her own videos on her Instagram account.
For years, the actress refused to give into social media, but she finally did so in 2019.
"It was just one of those things. Eventually — it's not going anywhere, right? So why not join the party? And it's not that scary," she insisted of the platform. "[You can] share information, connect with your fans, right wrongs that are said about you, have fun, make fun of yourself, make fun of people. Help animals get rescued."
When she joined, she gained 1 million followers in less than 6 hours, which set a new record. Her first post — a selfie alongside her Friends costars — also earned high numbers, reaching over 16 million likes, making the post the fourteenth most-liked photo on Instagram.