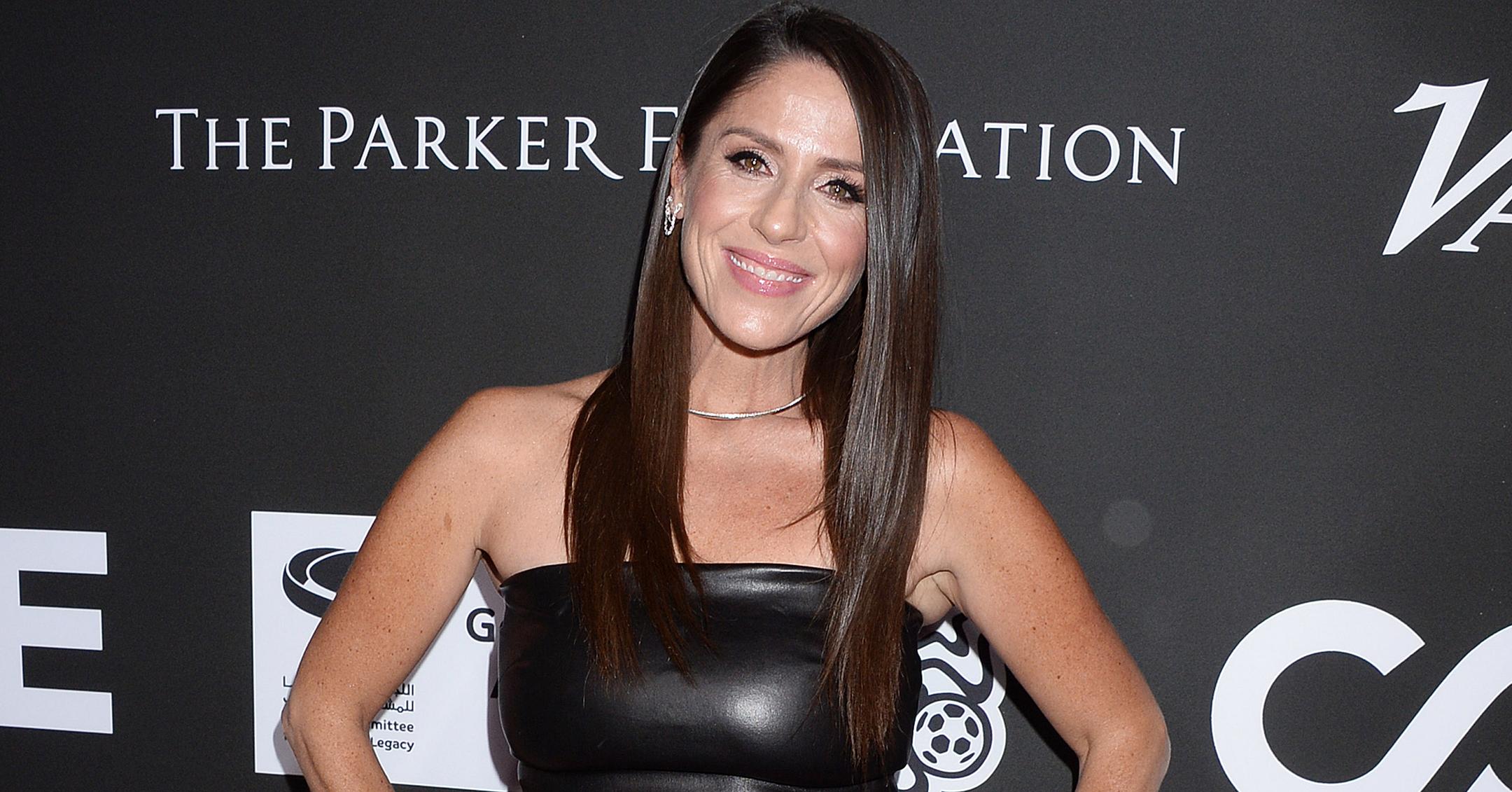 Exclusive: Soleil Moon Frye Says It's 'Important' To Teach Her Kids To Follow Their 'Passion' & 'Live A Life Of Purpose'
Growing up, Soleil Moon Frye was able to achieve stardom at a young age, as she become a child actor at just 2 years old. When she was seven, her big break came, and she was cast as Penelope "Punky" Brewster in the NBC sitcom Punky Brewster.
Article continues below advertisement
From there, she appeared in several films and TV shows — and at 45 years old, she is still a big name in showbiz.
As for if her four kids — Poet, 16, Jagger, 13, Lyric, 7, and Story, 5 – will follow in their mom's footsteps, it looks like it's trending in that direction.
Article continues below advertisement
"Jagger has wanted to be an actress since she was three, Poet is very focused on journalism, Story is documenting everything like crazy, which is really fascinating and is jumping off couches and anything he can, and Lyric is a little rapper – he loves to rap!" the Hollywood star exclusively tells Morning Honey while talking about GSK's Ask2BSure Campaign, which aims to encourage parents to start the conversation with their child's doctor to "Ask2BSure" if they have received the meningitis B vaccination.
Article continues below advertisement
"It was hysterical, the other day he came home, and he said he got into an argument with someone on the playground," the brunette beauty adds of Lyric. "I mean, I couldn't believe this, and he goes, 'I asked him to rap battle me.' He was coming up with this flow, and it's hysterical. He is wild."
Article continues below advertisement
"I really feel like the most important thing we can teach our kids is to follow our passion and to be passionate about what it is that they love and be of service to others," she shares. "I think when you take passion and also that desire to give back and do for others, that helps you fulfill your life's purpose, and so I would never want to stop or hold them back from their passion. At the same time, education is really important to me, so I want them to continue on with their education and continue learning and drinking it all in, and I also want them to follow what their passionate about and live a life of purpose."
Even though the California native has her hands full — in addition to being a mom, she just appeared in Peacock's revival of Punky Brewster — she admits she "trying [her] best" to be present with her children.
Article continues below advertisement
"I am definitely still a work in progress, and I have my moments where I have total parenting fails and fall down and just like, 'What am I doing?' Or I say something and I am like, 'Ah, I want to take it back.' But then I have other moments like yesterday I was walking with the boys and we were picking up rocks, and it was so awesome," she gushes. "We were collecting rocks together, and it was just something special about those moments — just being together in the quiet time, away from screens, away from technology to just enjoy each other. I got home and I was like, 'That was awesome.' The simplicity of just picking up these treasures and sharing that time together was really beautiful."
Despite making it in Hollywood, Frye still has a lot left to cross off her bucket list.
Article continues below advertisement
"There is so much more I want to do," she confesses. "There are so many places that I want to travel to and really I want to continue to be of service to others. I am so proud of the work that we're doing [with CORE] and continue to make incredible films and documentaries and continue to do the arts and acting. I feel so blessed to be able to do what I love and have been able to do it for so many years, and I want to continue watching my kids flourish and grow into the incredible people that they are."
Since Frye wants to help others, it's fitting that she wanted to team up with GSK for their recent campaign to get the word out about how important is it to get meningitis B vaccinations — especially for kids.
"I actually was having a conversation with one of my very dear friends, and I didn't know much about meningitis B. I learned so much, and I think so many people think that they have had the meningitis vaccination from the time we're kids going into school, and I only learned recently about meningitis B," she says.
Article continues below advertisement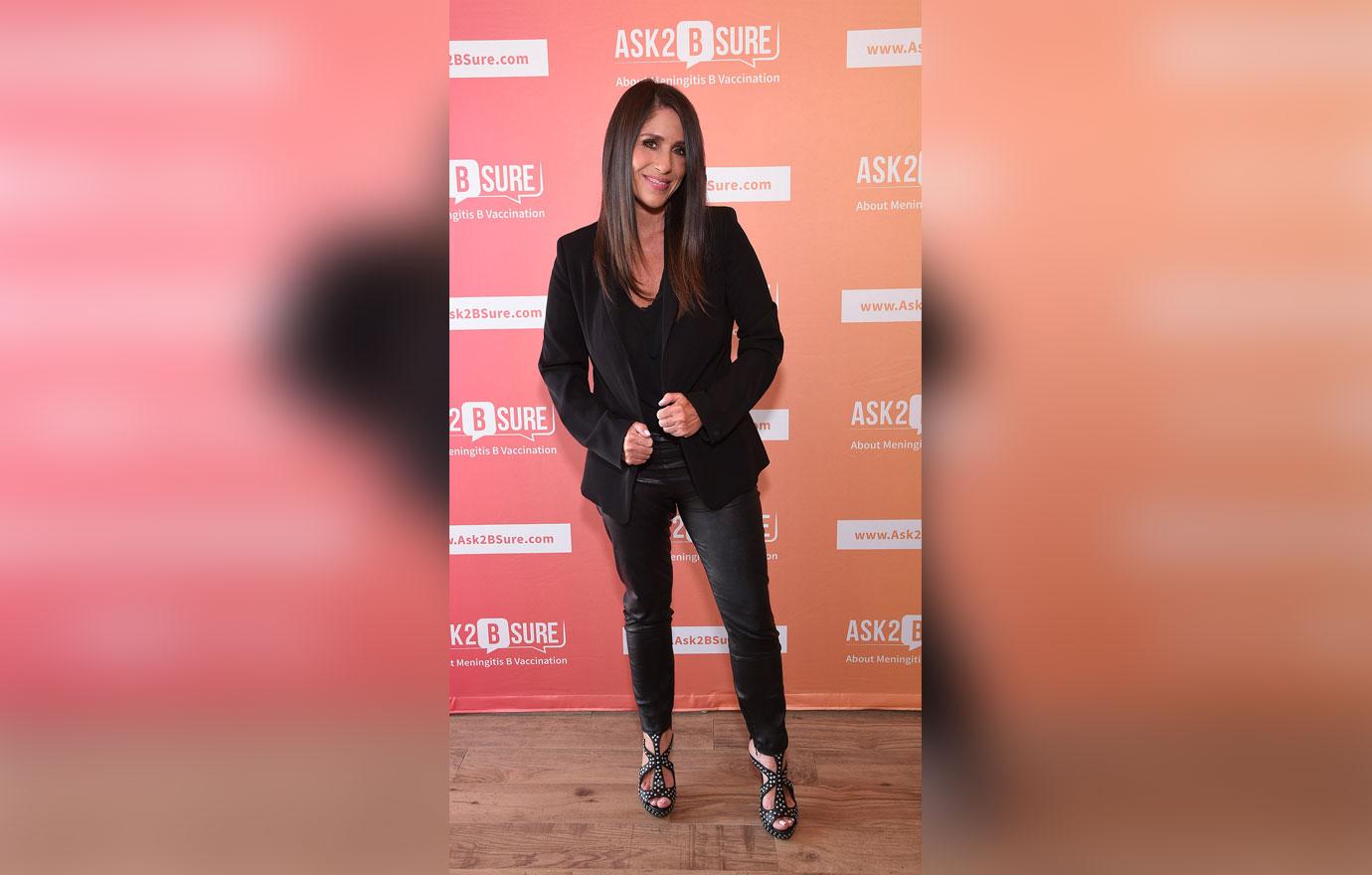 "One of the main groups affected is young people between the ages of 16 and 23 years old, and so as my daughter is now 16, I did the research and now she is getting ready to get her vaccination. I just think it's important for us as parents to educate ourselves and empower ourselves to ask our doctors questions and our care facilitators and just really be able to have these open dialogues."
As part of the campaign, GSK will donate $1 (up to $10,000) for each view of the video featured on Ask2BSure.com through November 25, 2021, to the Meningitis B Action Project — an organization that Patti Wukovits started with another woman who lost her daughter to meningitis. To watch, click here: www.ask2bsure.com.