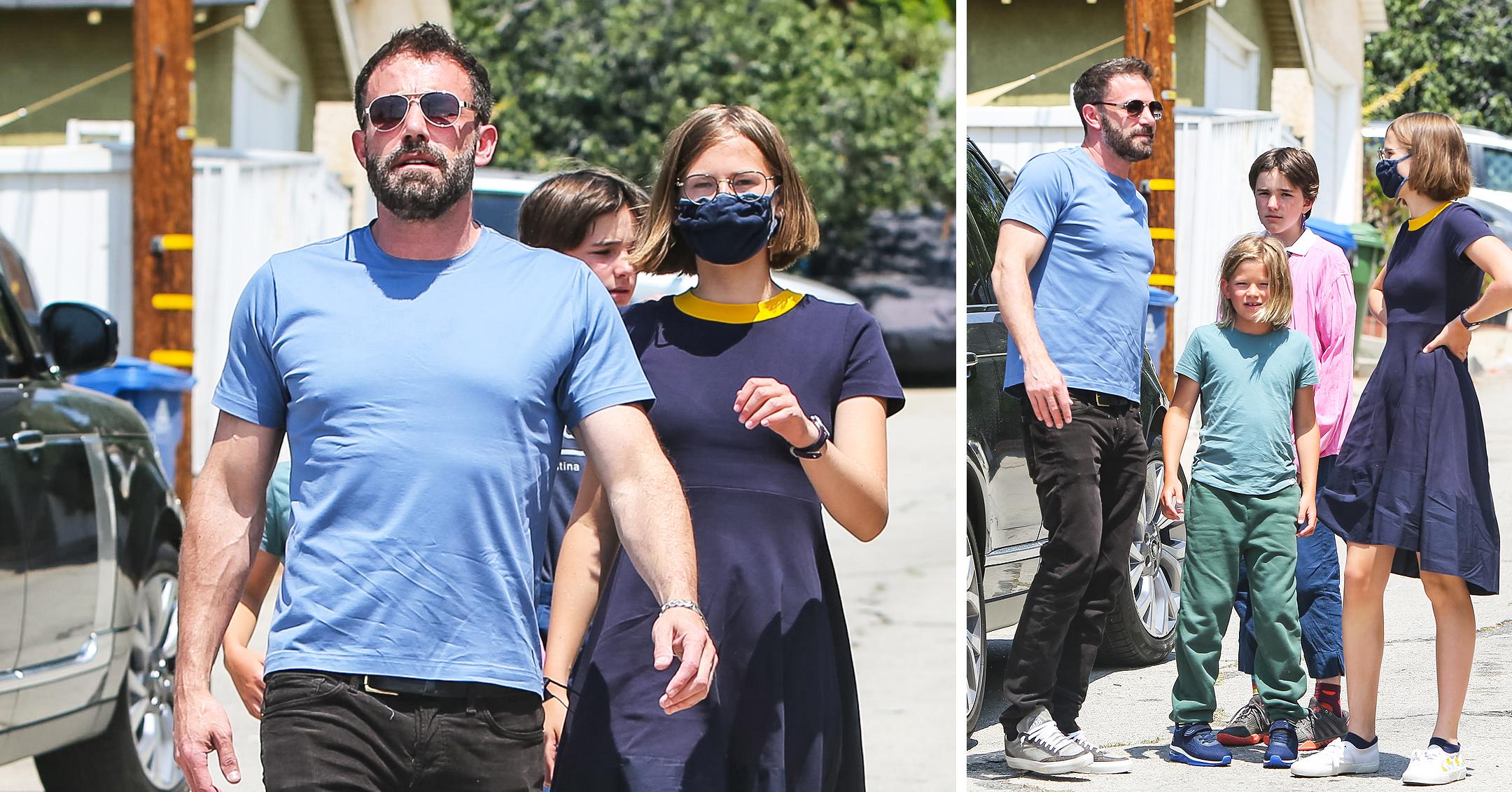 Ben Affleck Is One Busy Dad! Actor Spotted Hanging With His 3 Kids In Los Angeles — Photos
When Ben Affleck isn't on the job, he is usually hanging out with his three kids — daughters Violet and Seraphina and son Samuel. On August 15, the Hollywood star was spotted walking around with his kiddos.
Article continues below advertisement
The handsome hunk wore a blue T-shirt, black jeans and sneakers as he helped his daughters and son get out of the car.
Scroll through the gallery below to see more shots of the family!
Article continues below advertisement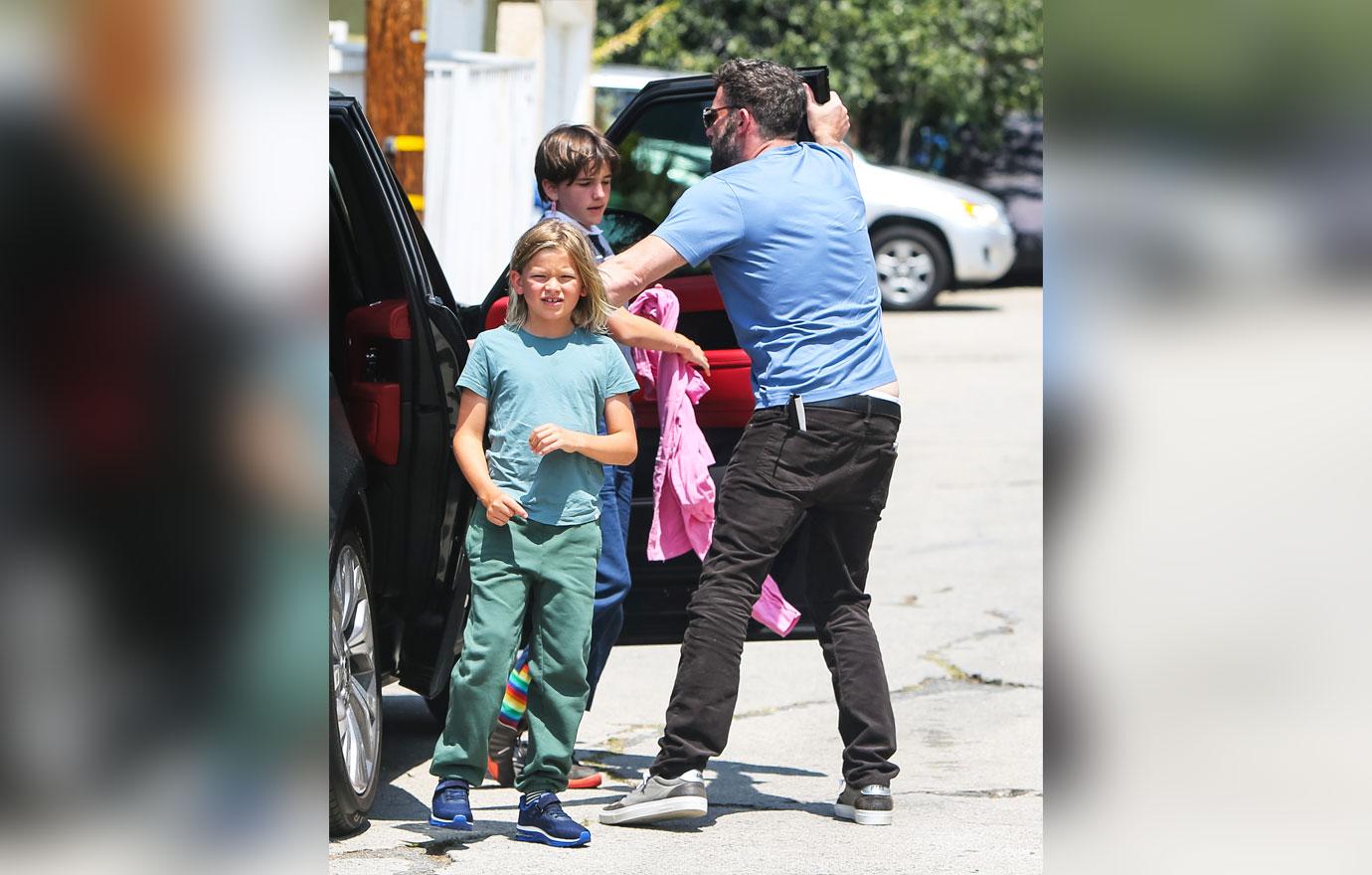 Samuel looked adorable in a green tracksuit, while Violet wore a blue dress and Seraphina sported a pink shirt and blue pants.
The foursome were all together to celebrate their dad's 49th birthday.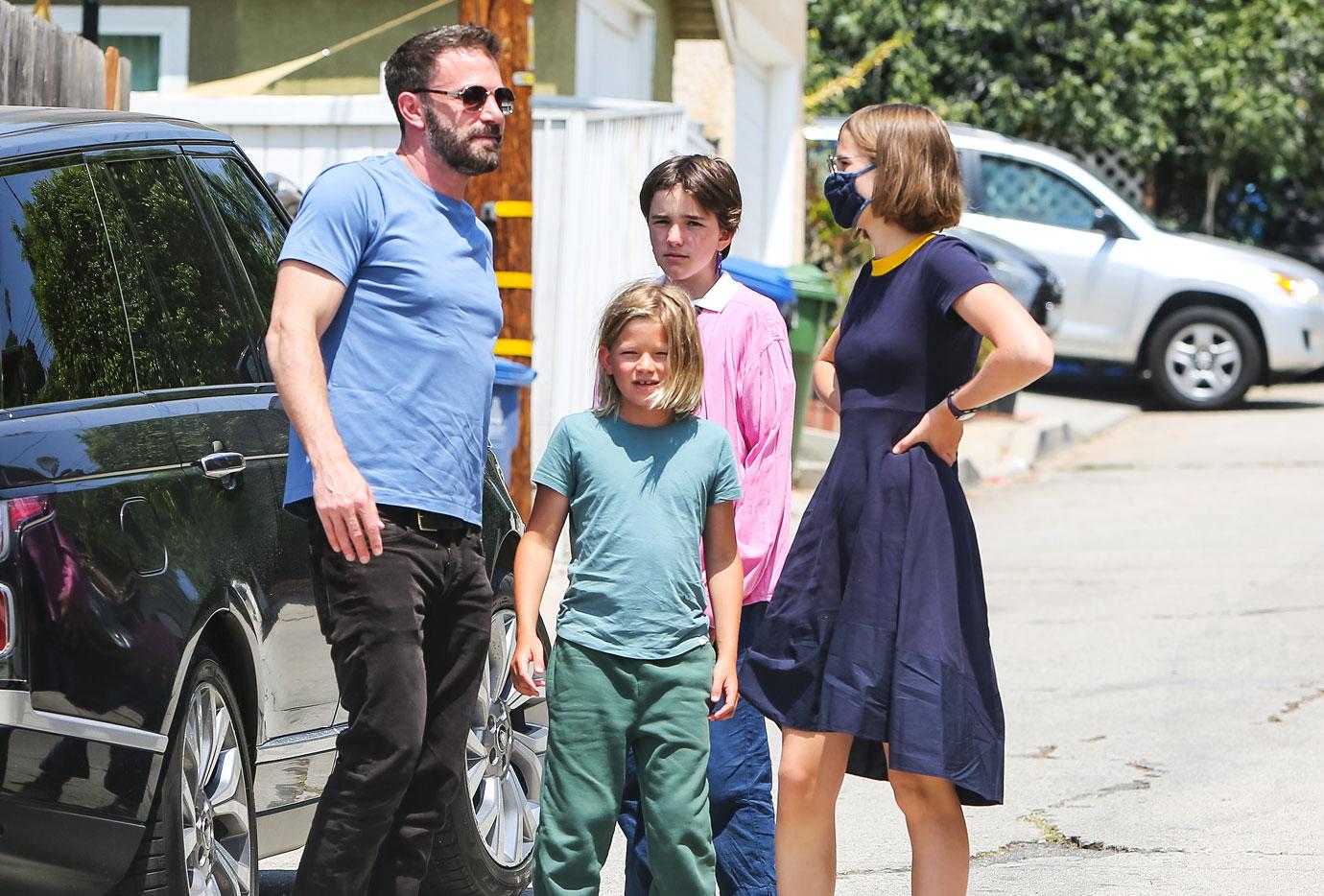 The one person missing? Affleck's new girlfriend, Jennifer Lopez.
"They are slowly getting to know Ben," a source said of Lopez's relationship with the Argo star's kids. "Everything seems to be running smoothly. It's very obvious that Jennifer is serious about Ben. She hasn't looked this happy for a long time."
Article continues below advertisement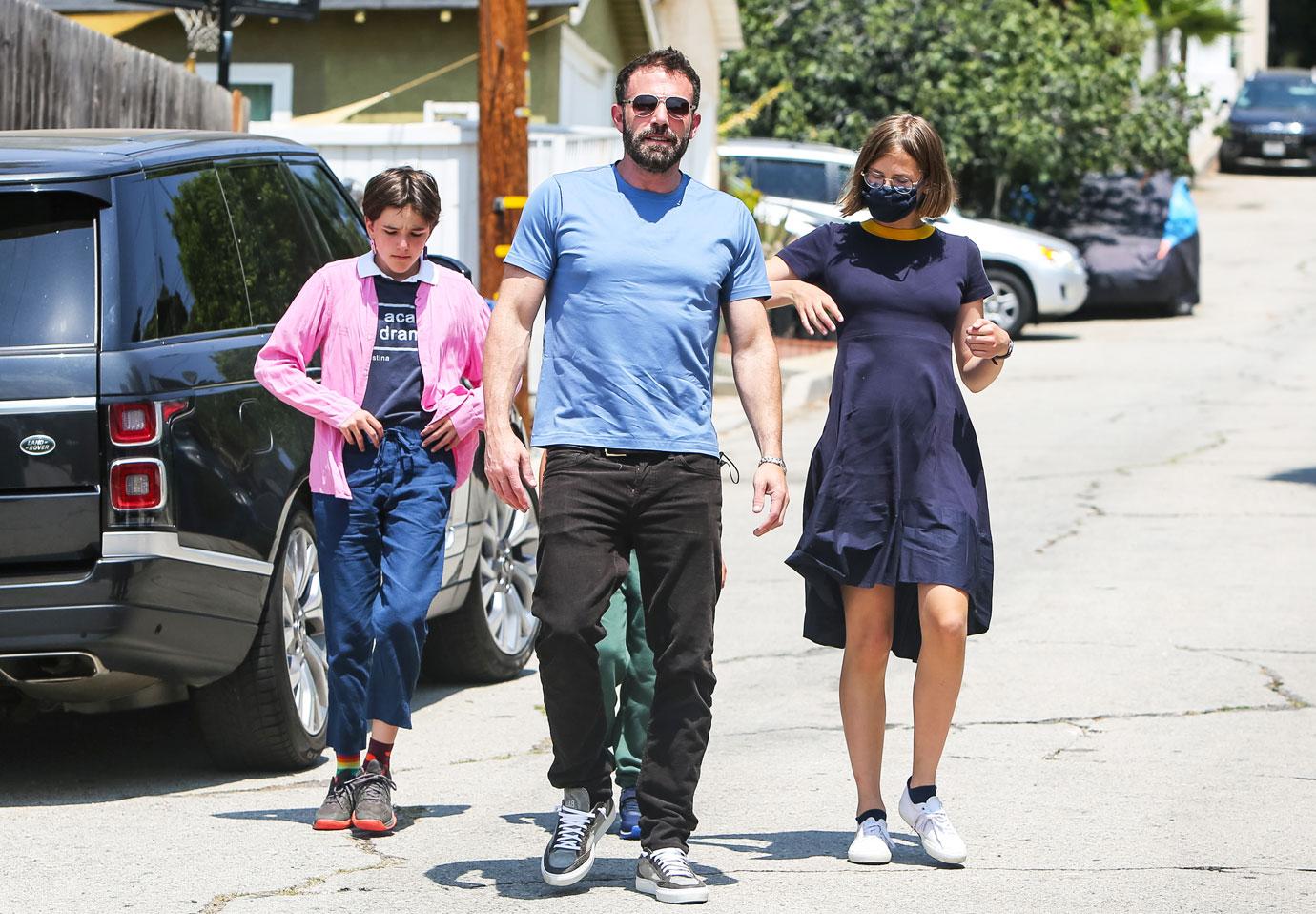 Even though he may be busy with work, the director always makes time for his tots.
"My life right now is focused on, for sure, being a dad, and that's the most important thing to me," he said in 2020. "I'm also having a really exciting time professionally [with] a run of movies that are really making me love acting again."
"It's trial and error," he said of being a parent. "You have to be able to forgive yourself as parents and say I'm not always going to do this perfectly. I'm going to do my best. I'm going to try my hardest. Sometimes I'm going to say and do the wrong thing but, like I said, kids are okay with that. If you're honest and love them."
Article continues below advertisement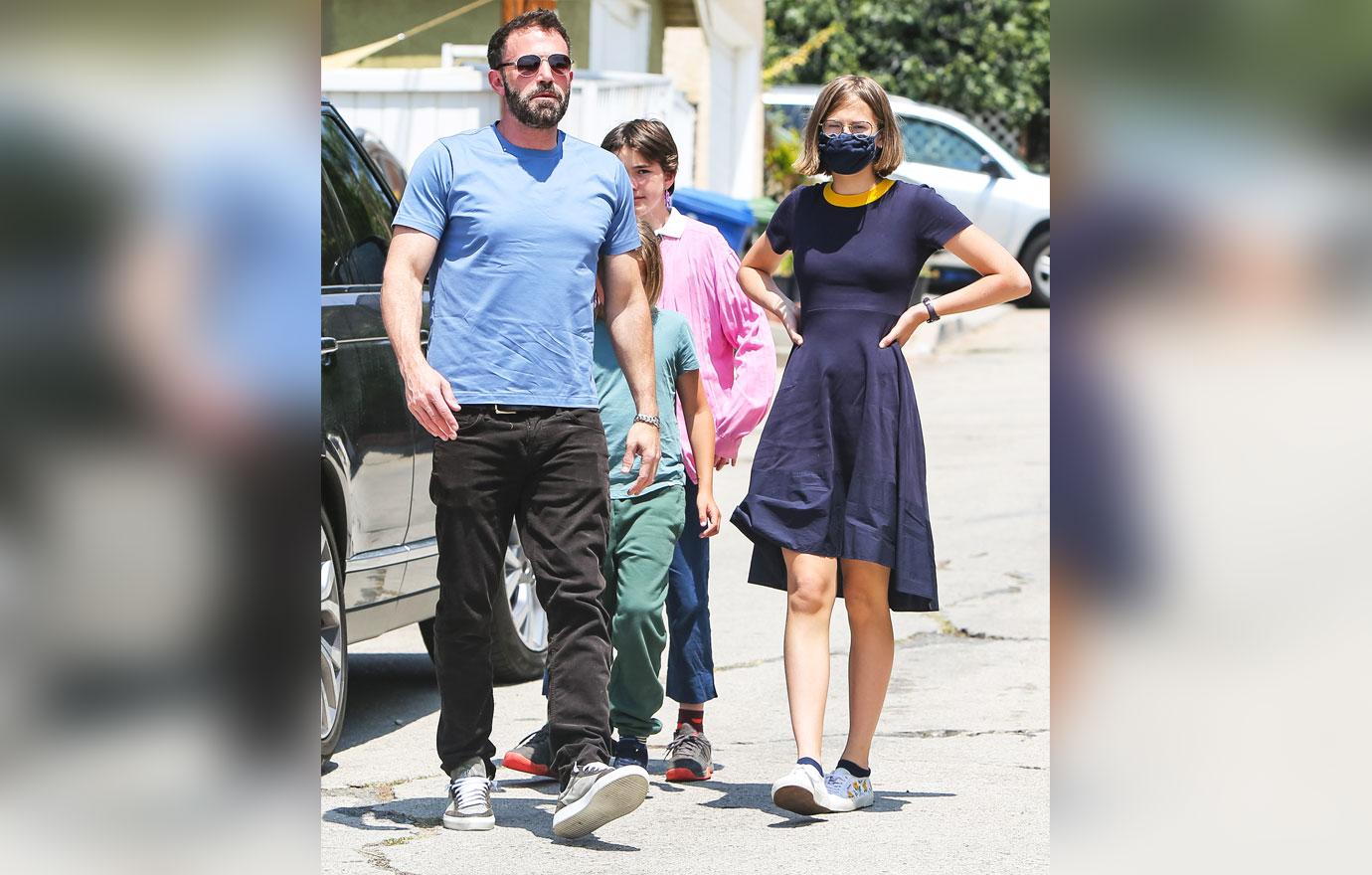 Although Affleck — who shares his kids with ex Jennifer Garner — and the 13 Going on 30 actress are no longer together, he always supports her.
"I hope I'm a pretty good dad. I certainly try very hard. I'm lucky they got a great mom and she helps out a great deal with making sure we co-parent in as good a way as possible," he said.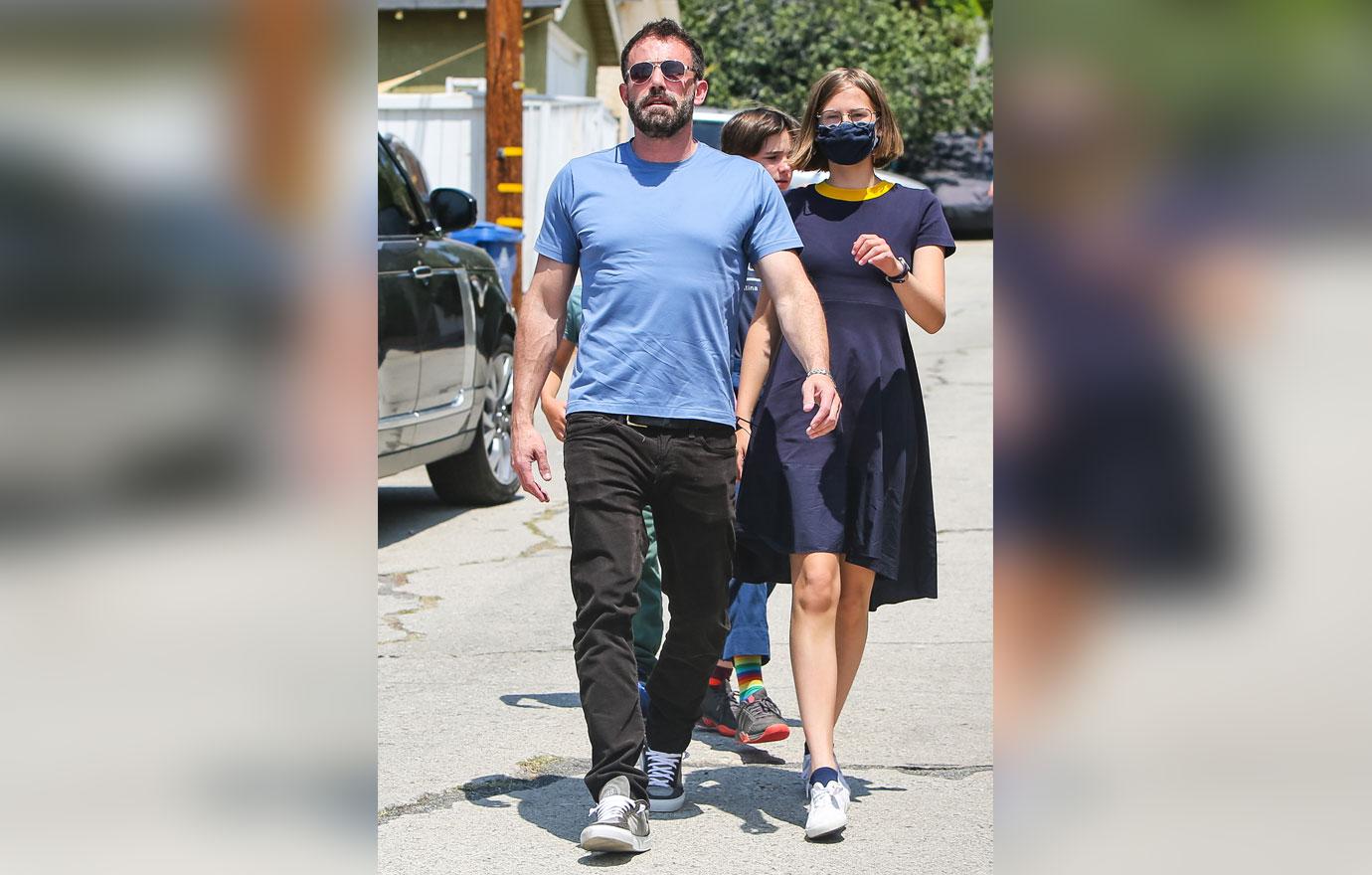 Looks like the Affleck clan had a great day!