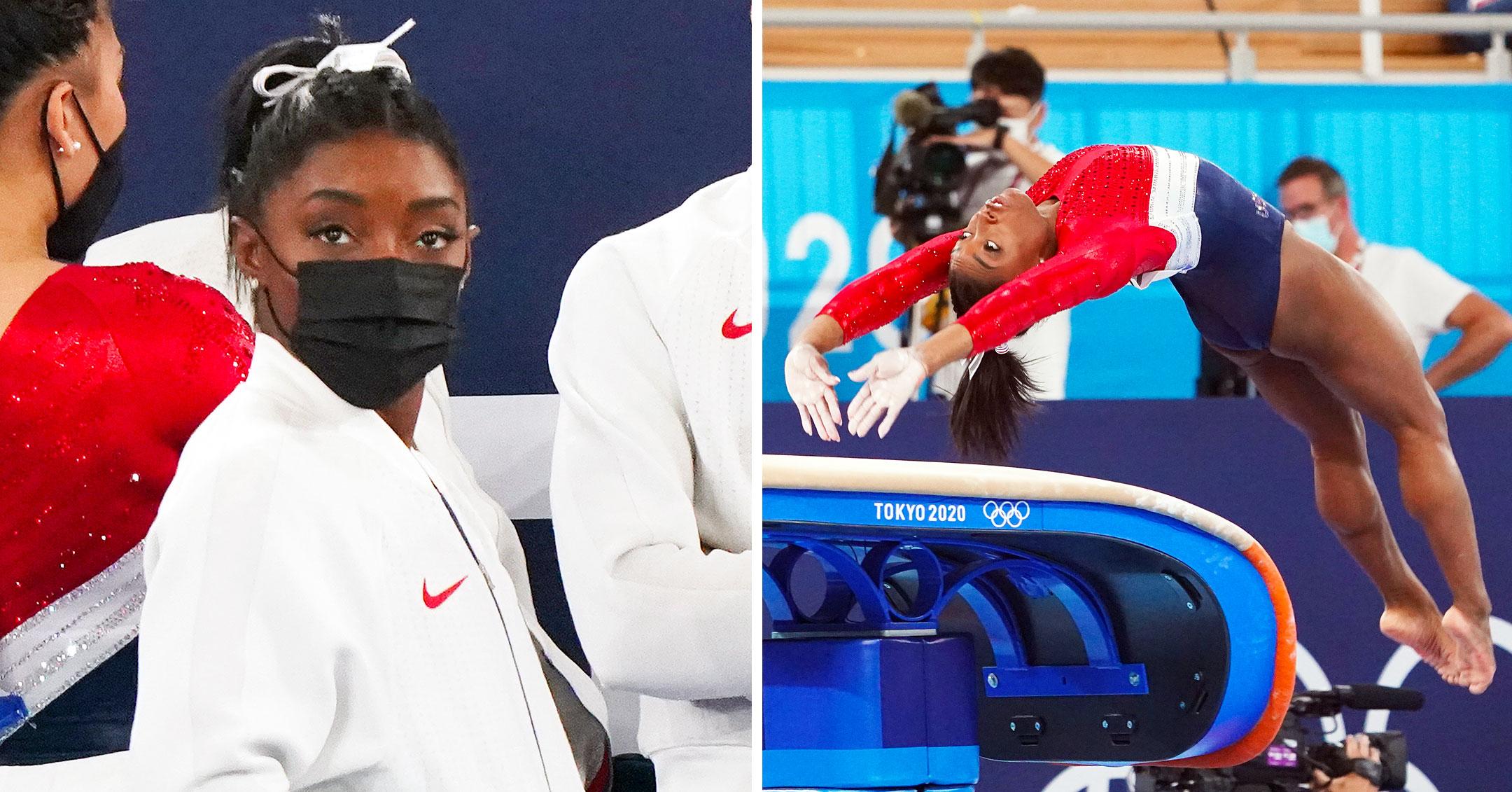 Olympic Gymnast Simone Biles Pulls Out Of Team Finals, Admits She's 'Still Struggling With Some Things' — See Photos From The Event
Simone Biles' time at the 2020 Tokyo Olympics may be cut short.
At the July 25 qualifying round, the gymnast qualified for the individual competition, but she was noticeably disappointed with her performance, with the U.S. women's team placing in second to Russia.
Article continues below advertisement
At the time, she remained optimistic, but at the July 27 gymnastics team final, she suddenly dropped out.
"Simone Biles has withdrawn from the team final competition due to a medical issue," a USA Gymnastics statement read. "She will be assessed daily to determine medical clearance for future competitions. Thinking of you, Simone!"
Take a look at some of the photos from the star's appearance!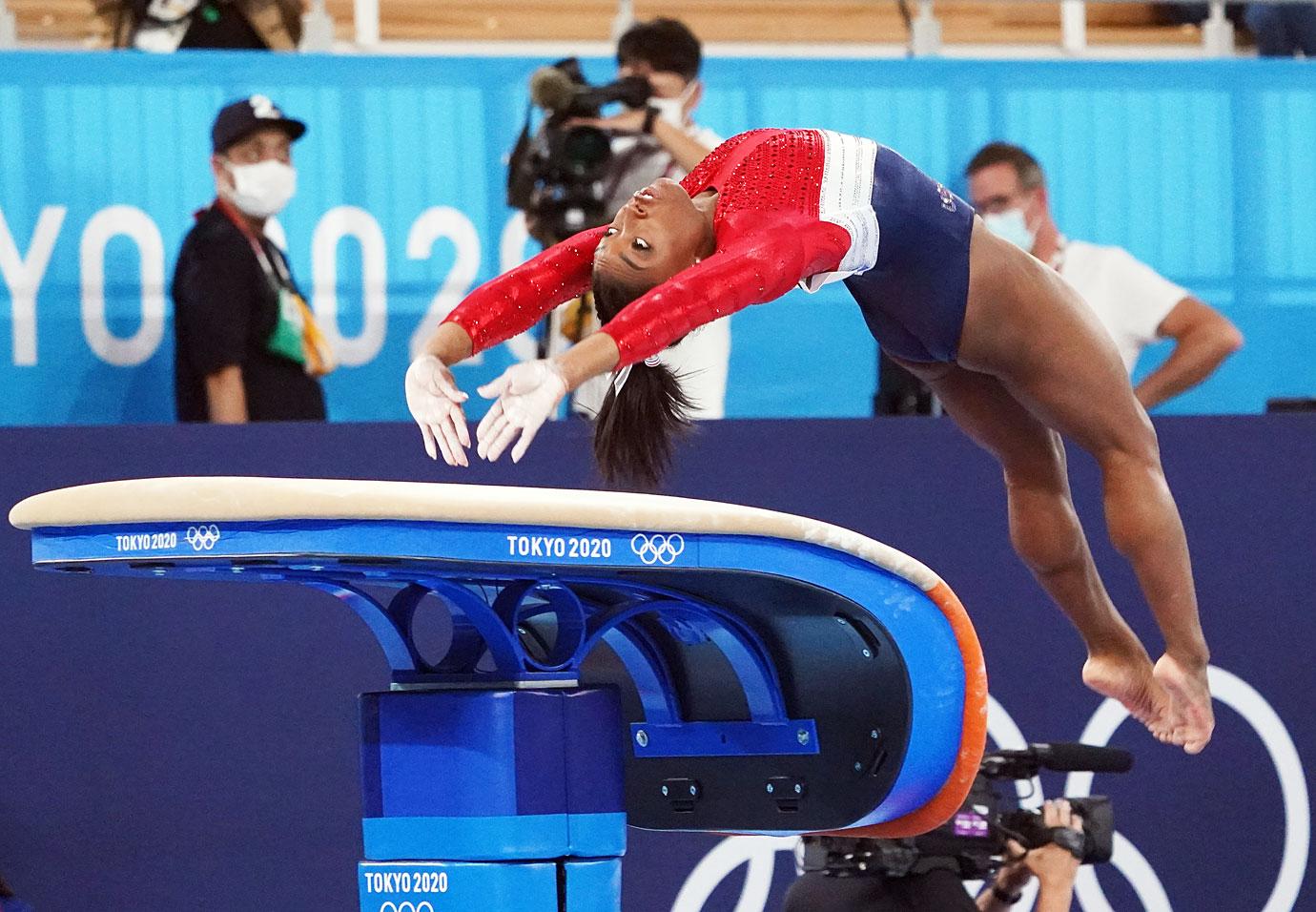 For the big event, the athlete donned an embellished red, white and blue bodysuit, and she tied back her hair with a white ribbon.
At the qualifiers, she nabbed the number one spot on the vault, but during the final team round, she only made one-and-a-half rotations and landed a little awkwardly. (Judges were looking for two-and-a-half rotations).
Article continues below advertisement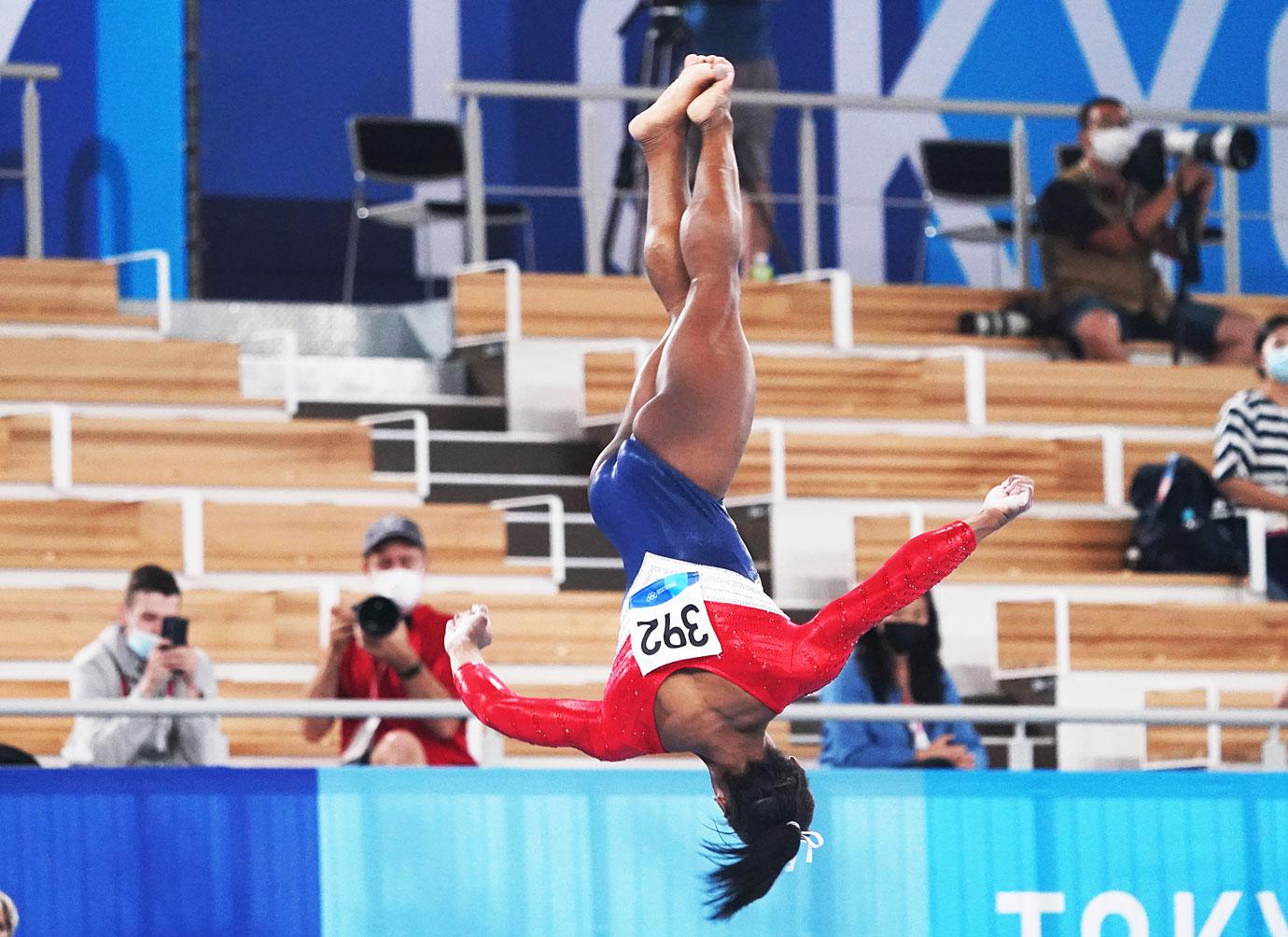 Defying gravity!
Though you can't tell from the photo, Biles' landing was what caused her injury.
"After the performance that I did, I didn't want to go into any of the other events second guessing myself, so I thought it was better if I took a step back and let these girls go out there and do the job and they did just that," she stated. "I was still struggling with some things."
Article continues below advertisement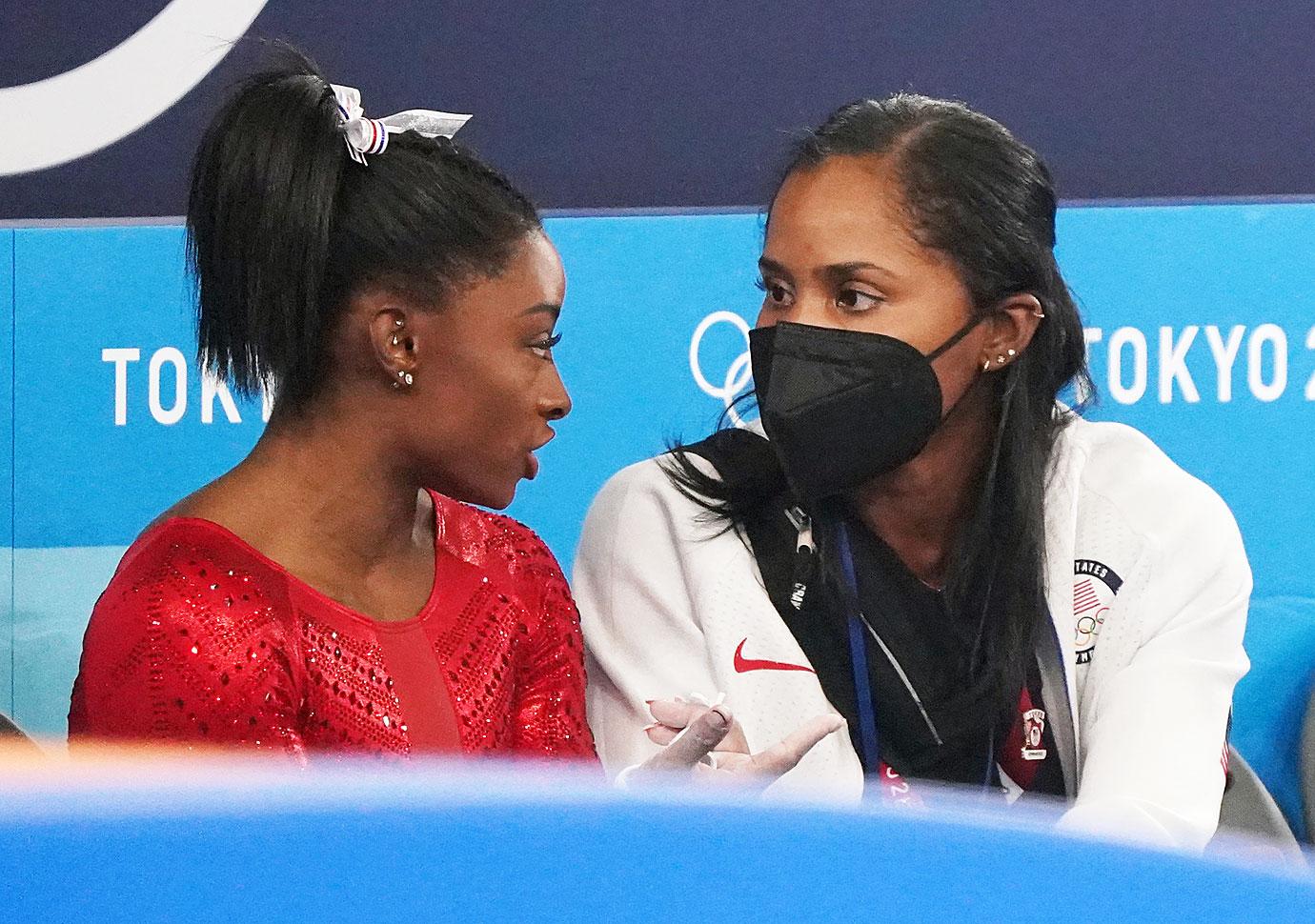 The brunette babe took a moment to chat with a teammate on the sidelines.
Two days earlier, she admitted that the stress of the competition negatively affected her performance.
"It wasn't an easy day or my best but I got through it. I truly do feel like I have the weight of the world on my shoulders at times," she confessed on social media. "I know I brush it off and make it seem like pressure doesn't affect me but damn sometimes it's hard hahaha!"
Article continues below advertisement
"The Olympics is no joke!" she added. "BUT I'm happy my family was able to be with me virtually. They meant the world to me."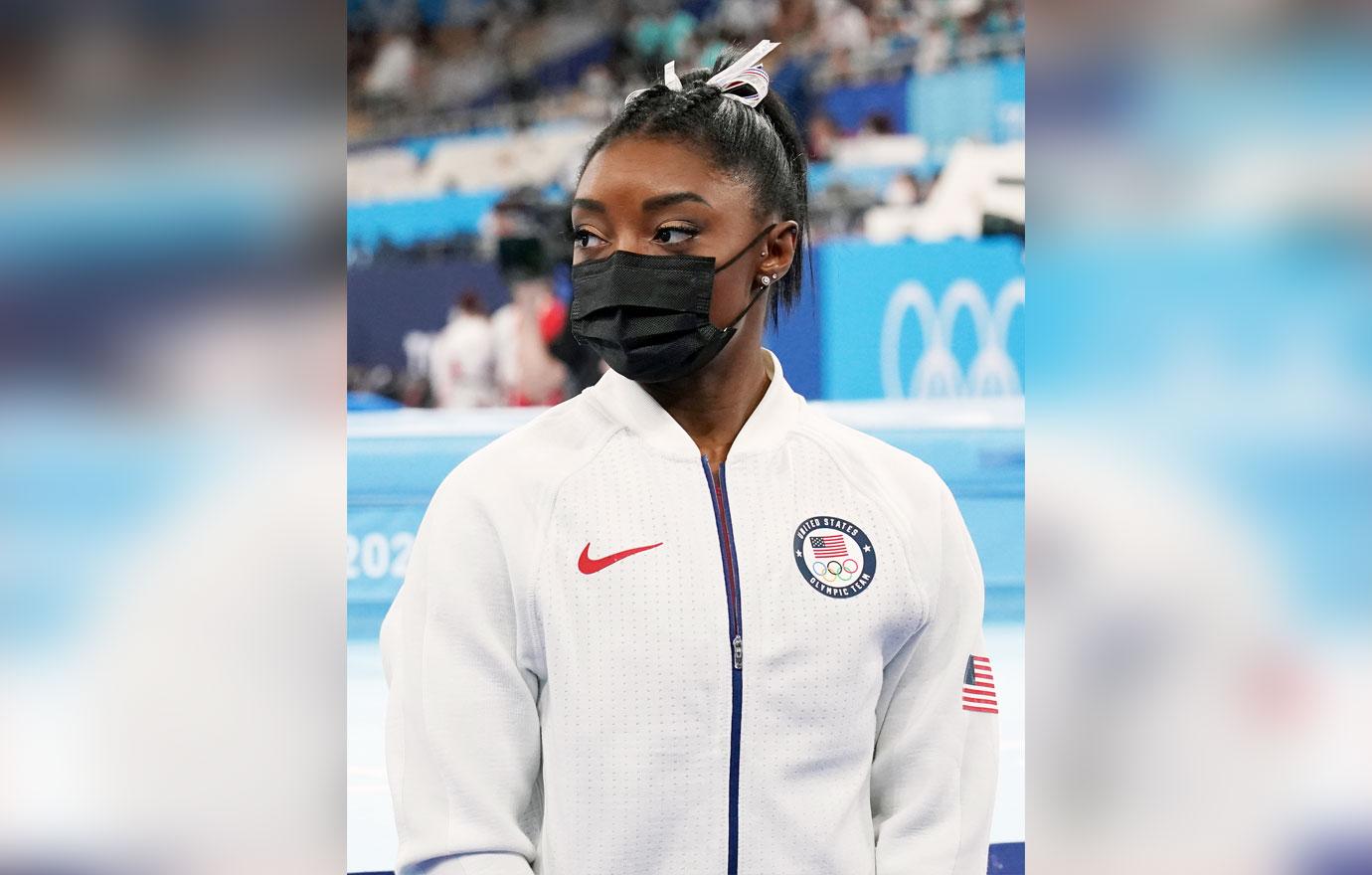 After pulling out, Biles threw on a black face mask and her white team U.S.A tracksuit, with teammate Jordan Chiles replacing her.
Article continues below advertisement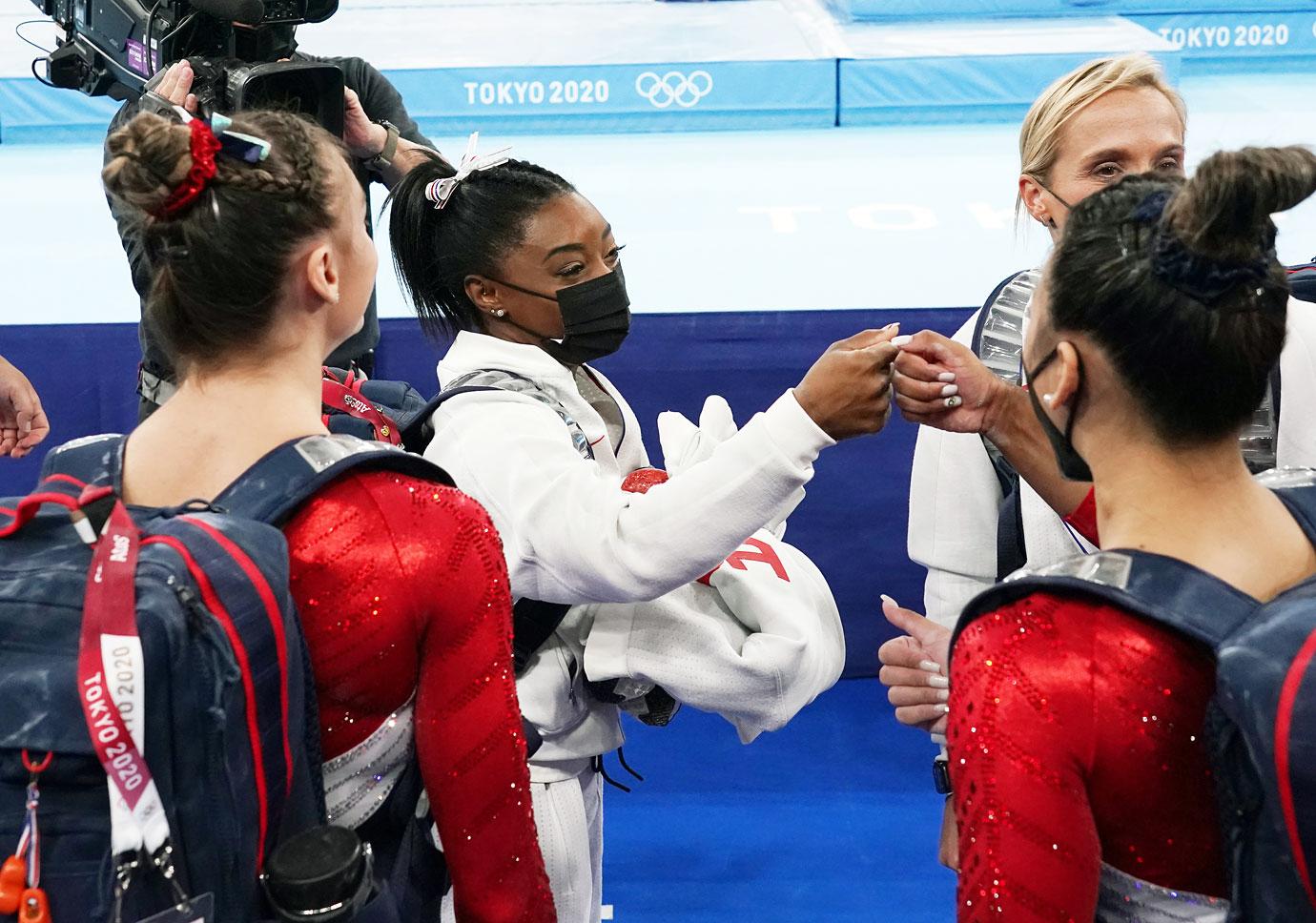 They're all in this together! After the match wrapped up, Biles and her teammates showed their support for one another.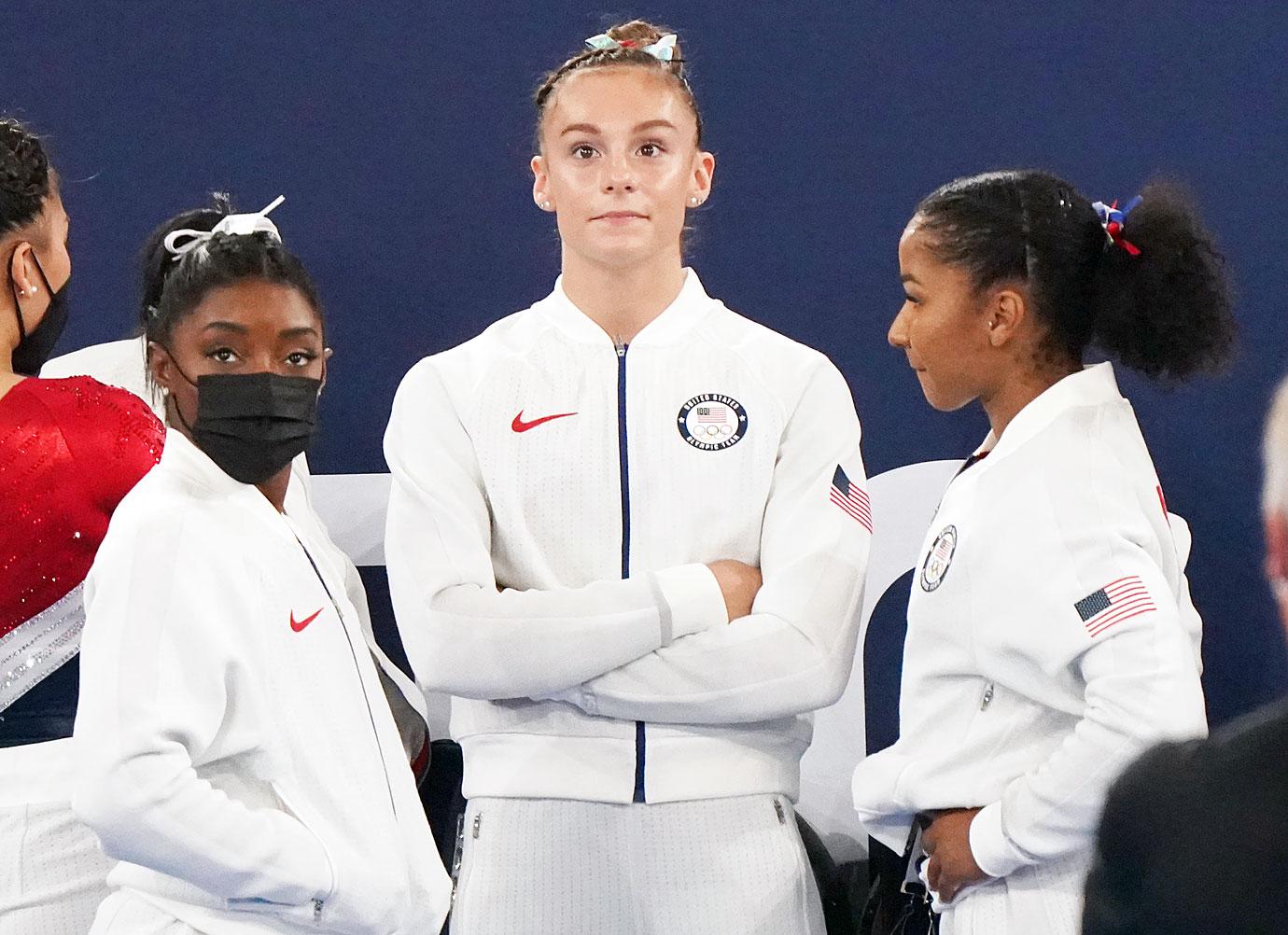 In the end, the Russia Olympic Committee nabbed the top spot, marking their first gold medal in almost 30 years, while the U.S. team took silver.
On July 29, Biles is set to compete in the all-around individual finals, but it's yet to be revealed whether or not she'll be medically cleared to do so.