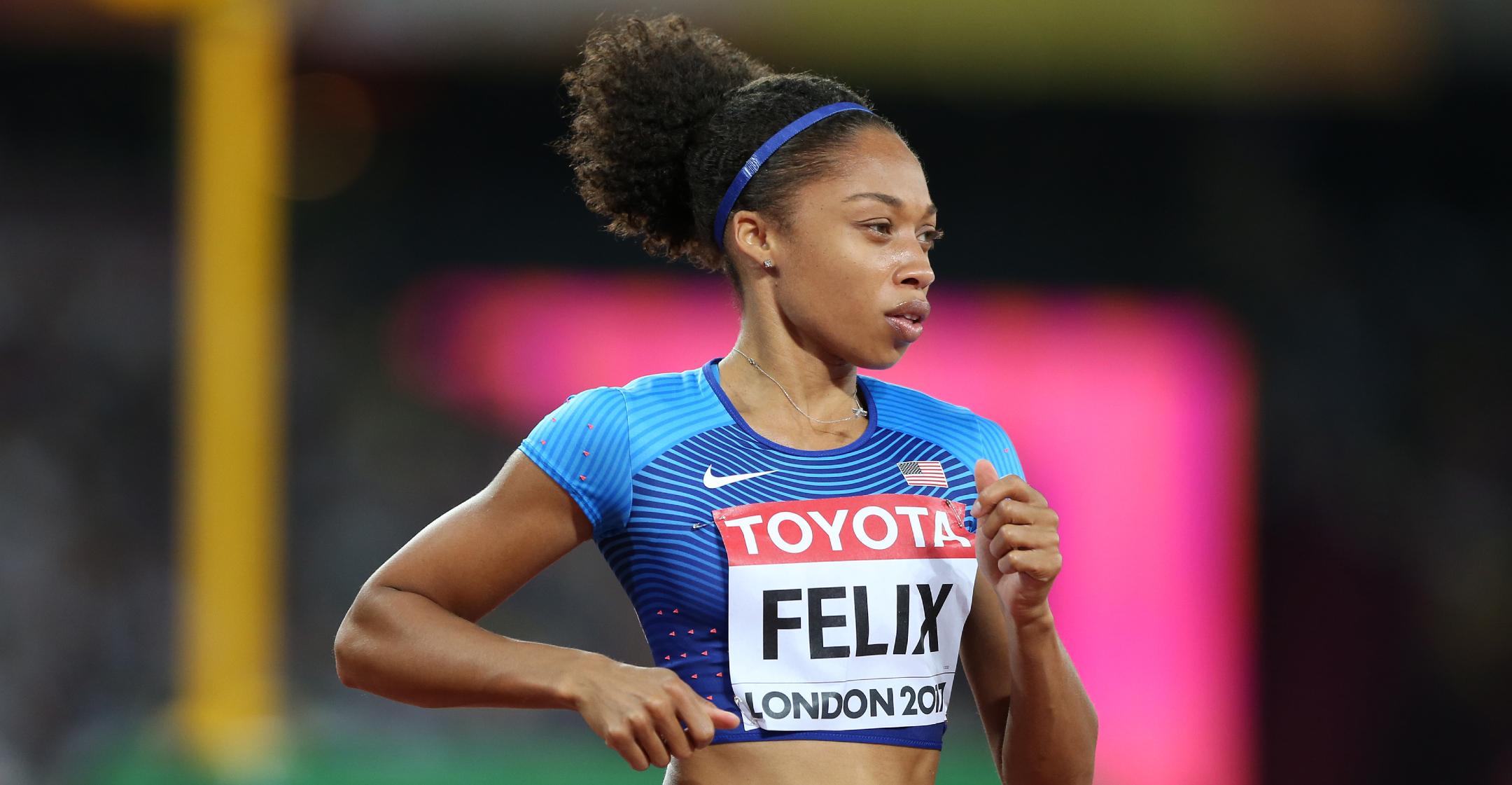 'Take It Slow': Olympic Sprinter Allyson Felix Offers Exercise Tips & Suggestions For Beginners
Allyson Felix is counting down the days until the 2021 Olympics, and since it will be her last hurrah, she's going all out to make sure she's in mint condition when the games begin.
For months, the athlete would train five hours a day, five days a week, but now that she's started "the tapering process," she told Byrdie that she's cut down to three hours on a track and one hour at the gym.
Article continues below advertisement
Needless to say, her regimen is much more than the average body can handle, but the star still has plenty of tips for those who want to get in better shape.
"Take it slow," she suggested for beginners. "There's this tendency to feel like we have to jump all in and do the most. I always tell people if they're new to running, just go to your local track and start off by running the straights and walking the curves and building your way up."
Article continues below advertisement
"Once you get a bit of a base and you're ready to challenge yourself, you can push yourself a little further," she noted. "But don't feel like you have to take on everything at once."
Even for Felix herself, going on a run can be exhausting. "Being a sprinter, the majority of work I'm doing is on the track, and it's shorter, so whenever I have to do longer runs, it's really hard for me," Felix revealed. "One thing that helps me is I'll listen to a podcast or something that occupies my mind, like an audiobook. You get lost in it."
Article continues below advertisement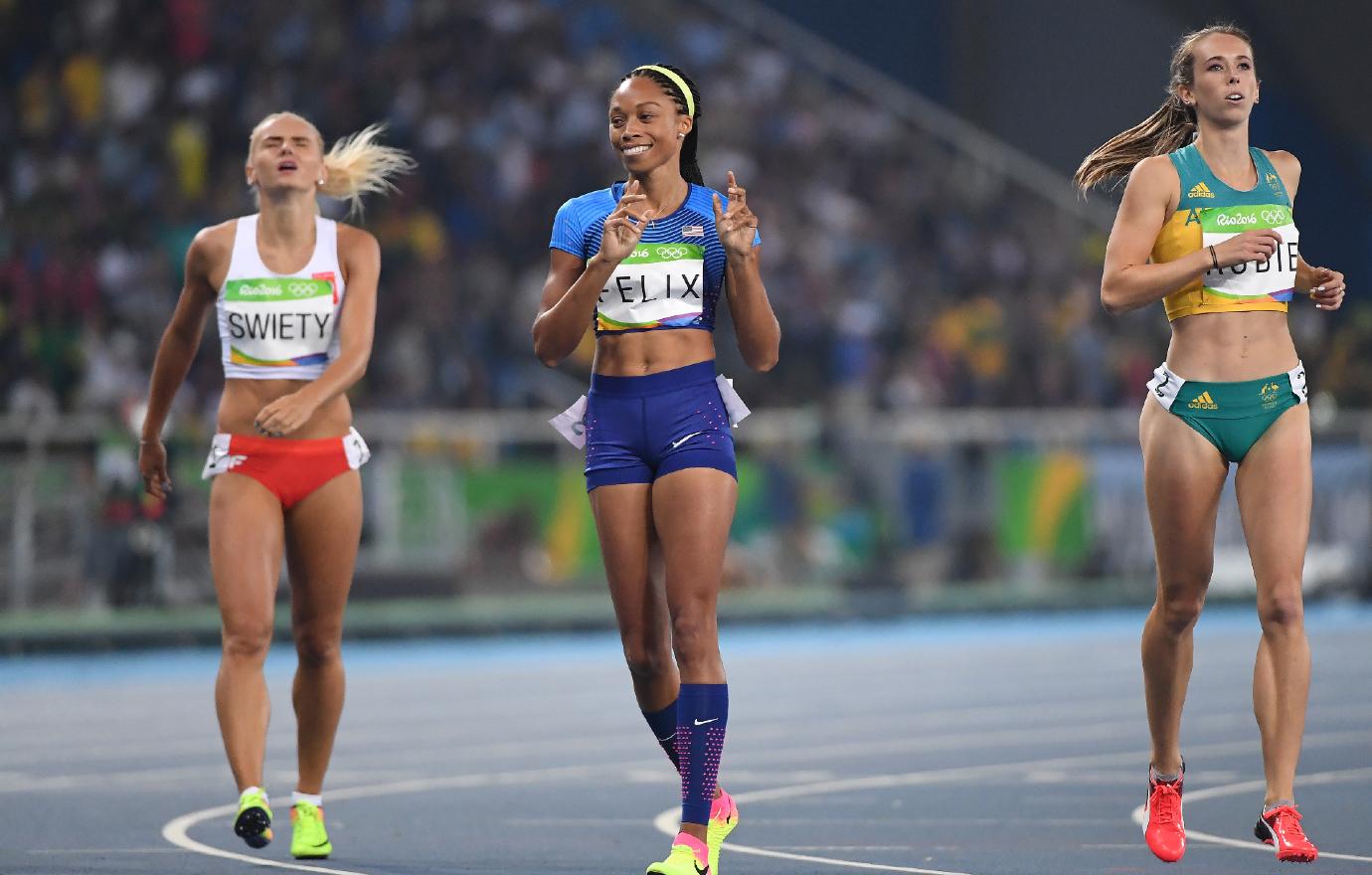 Some of her favorite forms of exercising require no training at all.
"I like to get in the pool. It really takes the pressure off my body and the pounding from running so much," she shared. "I also love getting on my stationary bike!"
Once the Tokyo games wrap up, Felix is going to have a ton of free time on her hands, which she plans to utilize by bonding with her daughter, Camryn, and trying new things.
"I've been looking forward to learning how to ski for a long time," she shared. "I haven't been able to do that with running, so it's one of the first things I want to try!"