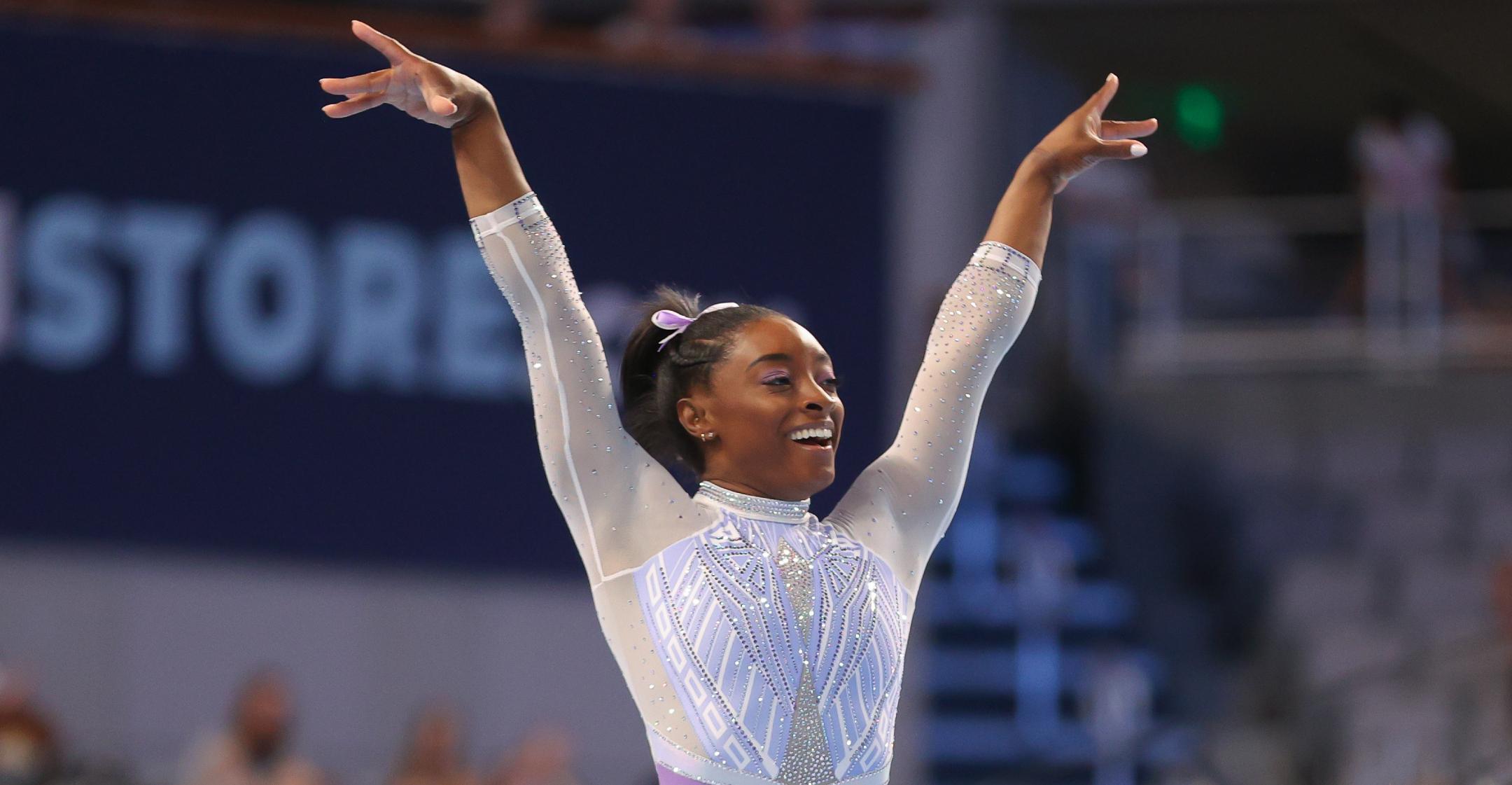 Going For The Gold! Simone Biles Is 'Ready' For The Summer Olympics — Inside Her Self-Care Routine
Now that the Summer Olympics are just over a month away, Simone Biles is training as hard as ever — and for the gymnast, that means keeping both her physical and mental health in tip-top shape.
Article continues below advertisement
The Tokyo games will kick off on July 24 after being delayed a year due to the coronavirus.
"It was a whirlwind of emotions — I couldn't believe the news," she recalled of the postponement. "I was sad. I was angry. I was annoyed. But I also knew it needed to happen to keep everyone safe and get the virus under control."
Though the rescheduled date meant she had more time to train, "another year of training on your body really takes a toll," Biles noted. "But I just knew I'd be ready."
Article continues below advertisement
Aside from practicing her moves, the star gets "regular athletic massages and ice massages," she shared. "I also use compression boots and take Epsom-salt baths. And I see my athletic doctor every Friday for a check-in."
Eating healthy allows her to feel her best, though the gold medalist admitted she has a weakness for "cookies or sour candy."
Article continues below advertisement
The other part of her self-care routine focuses on her mental health.
"For a while, I saw a psychologist once every two weeks," the athlete revealed. "That helped me get in tune with myself so that I felt more comfortable and less anxious."
Every Sunday, she takes a break to do whatever she wants.
"I really like to relax," she said. "So I'll hang by the pool with my boyfriend [NFL player Jonathan Owens], or have my family come over."
Article continues below advertisement
All of her hard work is paying off, as within the past several weeks, she became the first person in a competition to successfully land the rare move known as the Yurchenko double pike.
Shortly after, Biles was honored as the first American woman to win seven national all-around titles at the 2021 US Gymnastics Championships.
"Hard to put into words how I'm feeling but I still have more work to put in. Excited to have the opportunity to compete in Olympic Trials in a few weeks," she tweeted after the feats. "Thanks everyone for the endless support, it means the world to me XO."