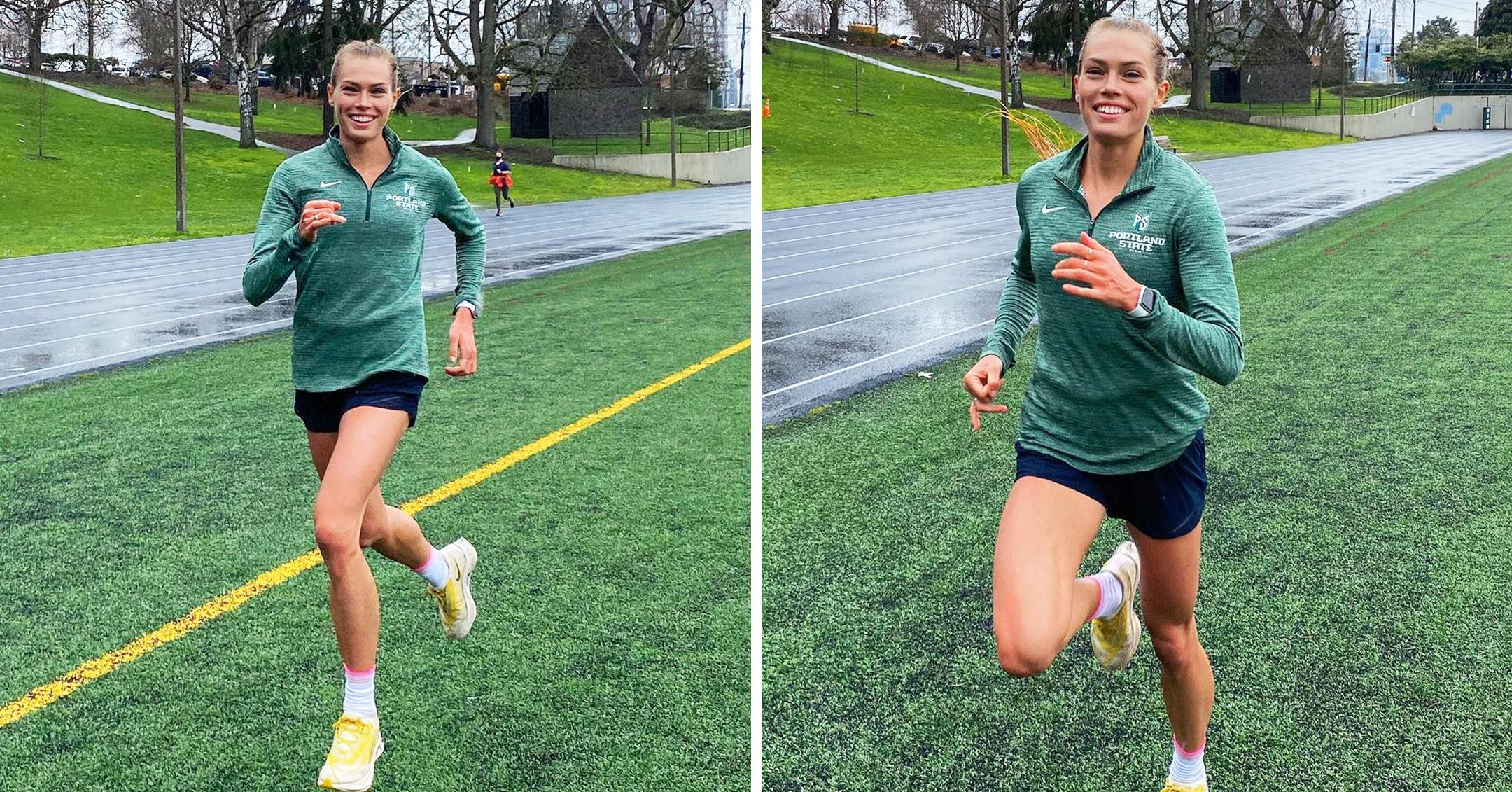 Exclusive: Olympian Colleen Quigley Goes The Distance To Be 'Real & Authentic' With Her Followers Despite Major Success
From the outside looking in, it might seem like Olympian Colleen Quigley has it all — she has a thriving career (as a 2016 Olympic standout, she hopes to go to the summer 2020 Olympics in Tokyo), a loving boyfriend and many adoring fans cheering her on.
Article continues below advertisement
However, the 28-year-old — who is a successful middle-distance runner — wants to make one thing clear: her life isn't perfect.
Article continues below advertisement
"I think a lot of people might see me smiling and [see me] super happy, but I try to be real with my followers when things aren't going well or when setbacks [happen]," Quigley exclusively tells Morning Honey. "I have had quite a few injuries in my career, and I share that with them — just sharing the ups and downs of this life. It can be super glamorous from the outside, but I want to be more authentic and real and kind of give both sides to that."
"It's more true to me, and it makes me feel better," she adds. "But it's also more helpful to know girls who might look up to someone like me. [I'm] super real and authentic with everyone that follows me."
Article continues below advertisement
Ultimately, the athlete wants to be a resource for young girls since she knows what it's like to struggle with her confidence at one point in her life. "I hope what I do can be helpful to anyone – anyone who identifies as female or male who is going through something like that, going through that time," she shares. "I am sure I do better at it some days, but that is the overall goal, the kind of thing that motivates me, drives me forward and motivates me to do social media and keep up with social media, more so than just posting photos or stuff with my abs or whatever, it has to be more than that."
One of the ways Quigley hopes to connect with her fans is through her #FastBraidFriday campaign, which she started to promote female empowerment and to inspire other women to feel fearless.
Article continues below advertisement
"It's all about doing your hair in a way that makes you feel fast. So, fast is relative, and it's not about braiding your hair quickly. You don't have to braid fast to be fast, it's about how it makes you feel fast, and so it's any style that makes you feel that way," she explains of the concept.
"I have different braid styles I am trying. Last Friday, I went live on my Instagram to try a new braid style that I have never done before; I had seen some other people do [the hairstyle], which I thought was really cool. So, I just turned on my phone and went live and answered questions, brought a couple of people on my live and answered questions and braided their hair and tried this new style. So for me, it's just a fun way to inspire people in a way that is super simple," she adds.
Article continues below advertisement
While the Olympics might look a "be different" this year, Quigley is not only excited to compete, but she is looking forward to taking a much-needed break within the next few months.
"I have never been to Hawaii and that's been on our bucket list for a while, so we are starting to think about taking vacation after this, which will be really nice," she says.