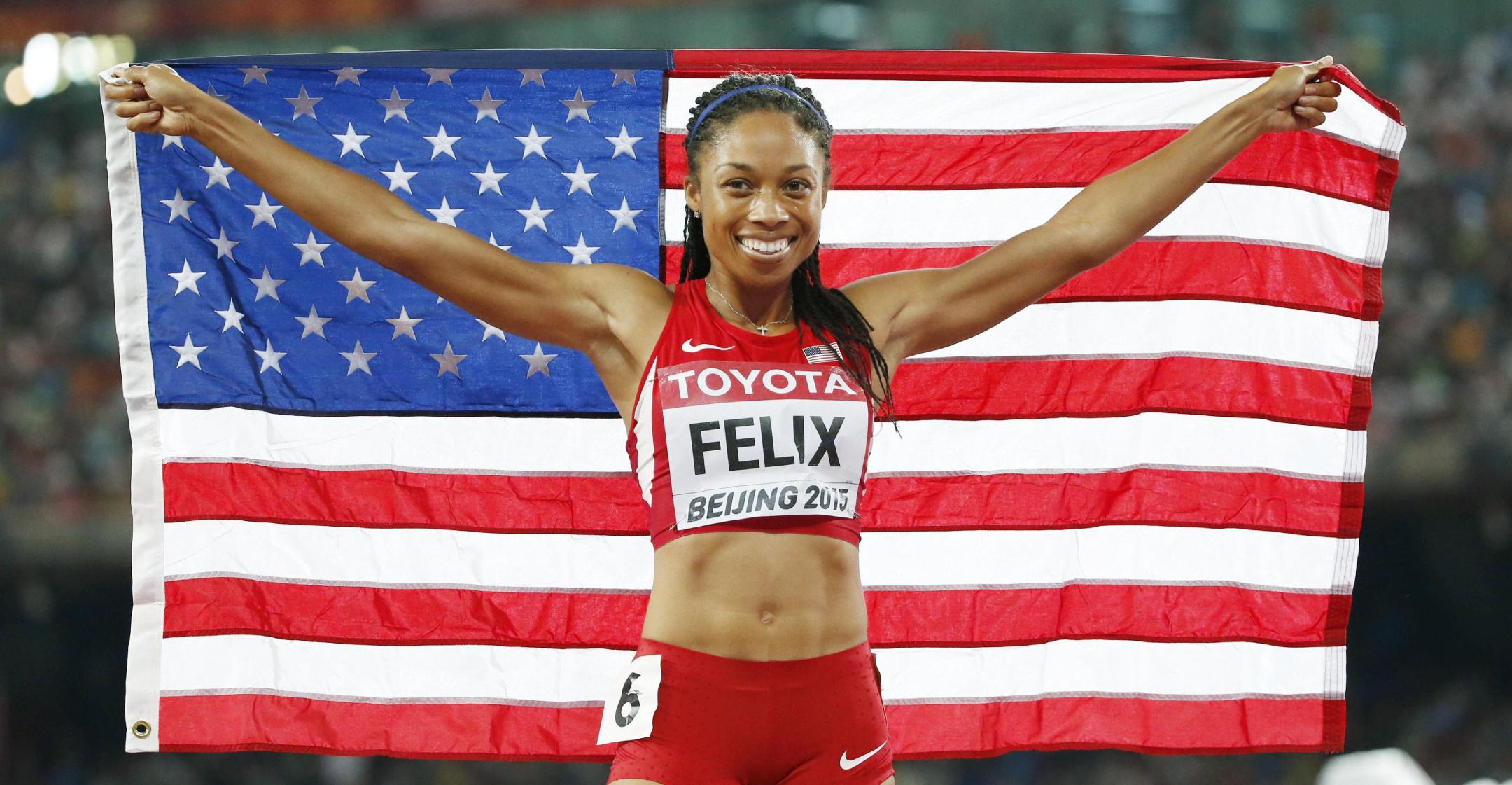 As She Heads Into Her Final Olympics, Track Star Allyson Felix Hopes To Be Remembered 'As Someone Who Fought For Women'
While Allyson Felix is well known for her feats as a track star, the athlete has also made it her mission to use her celebrity status for good.
Article continues below advertisement
In 2018, Felix underwent an emergency C-section, and her daughter, Camryn, had to spend multiple weeks in the NICU.
The scary ordeal prompted the star to become a spokeswoman for Black maternal mortality — she even testified on her cause in front of Congress.
Becoming a mother has only increased her motivation to make an impact on the world, telling SELF that she wants to be a "good example for [Camryn] and show her that regardless of your circumstances you continue to fight."
Article continues below advertisement
Felix has done just that, as she publicly shaded Nike to insinuate that the company wasn't giving her a fair deal just because she was pregnant. Since then, she's partnered with female-centric brand Athleta, and she even launched her shoe line Saysh, which is "made for women by women."
Article continues below advertisement
"I think Allyson and I have worked really hard over the years to ask for change," noted her brother and business partner Wes. "I hope we never stop asking and demanding for change, but now we have an opportunity to actually create it."
Article continues below advertisement
The athlete has already seen how she's impacted the community, as she recalled fellow runner and mother Quanera Hayes coming up to her after a race.
"She just thanked me. As a competitor, to have that moment that she shared with me that she wouldn't be here doing what she did without the fight that I went through — it was just this moment of realization, like, this is what it's about, this is why you go through those fights," she explained. "Just seeing her with her son was really special for me."
As she gears up for her final Olympic games, Felix hopes that all of her actions help her be remembered as "someone who fought for women and tried to create that change."